It's an exciting time to travel to the Philippines. Not just one, but three of its stunning islands have been named among the best five in Asia for 2019. Boracay and Palawan are the usual suspects for lists like these — but it was a pleasant surprise to find that Cebu was named second best after Boracay!
While the island receives nearly two million travellers a year, we think it's still a pretty underrated destination — and one that deserves your attention. Amazing food, awe-inspiring sights, and a truly restful atmosphere await you. So, why not book yourself a stay at one of these Cebu Airbnb homes and get yourself acquainted with this breathtaking island? Browse through these listings, take your pick, and have the best time!
Also read: Fly to Cebu NOW — Here's Why and Where You Should Go
Beautiful Cebu Airbnb homes for those who'd like to stay outside the city
1. This stylish villa overlooking Cebu City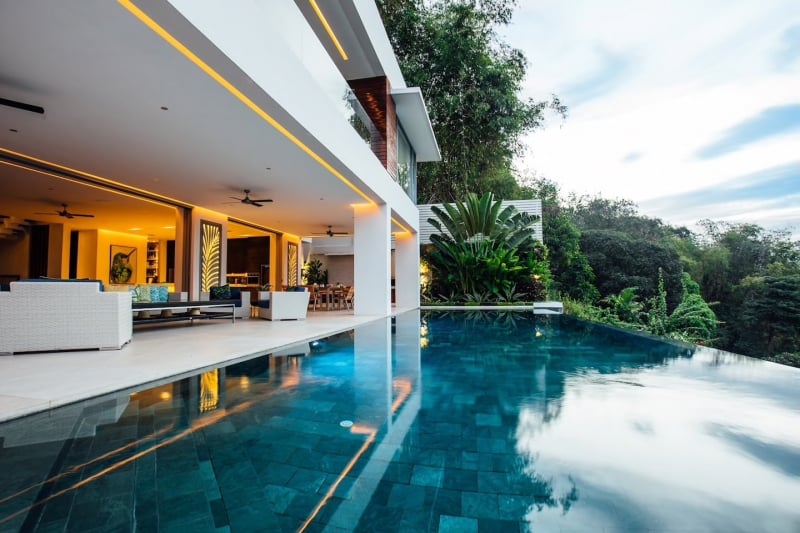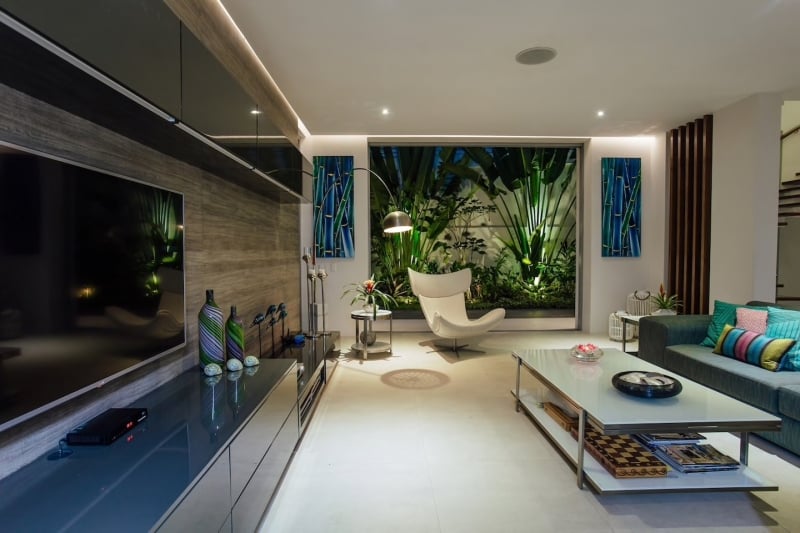 Listing name: Luxury Villa Busay
Listing type: Entire home
Max. no. of guests: 8
No. of bedrooms: 4
When in Cebu, expect to spend a good amount of time in Busay — a beautiful town atop a mountain that overlooks Cebu City. If you'd like to stay away from the noise but still be close enough to the centre, this peaceful villa may be the perfect pick for you. Offering an experience that may even better than that of a private resort, this spacious Airbnb is ideal for a luxurious staycation with family or a group of friends.
Spacious bedrooms, hotel-quality amenities, and a sizeable swimming pool aren't the only things you can expect when staying at this home. A daily cleaning and laundry service is offered with no additional fees, and the live-in staff is ready to accommodate your needs at any time — including having delicious dishes whipped up by the in-house chef! The best part? The villa also has access to an 80-foot luxury boat, which can be privately chartered for fun activities like sunset sailing, island hopping, and snorkelling! 
2. This bamboo house in diver's favourite Moalboal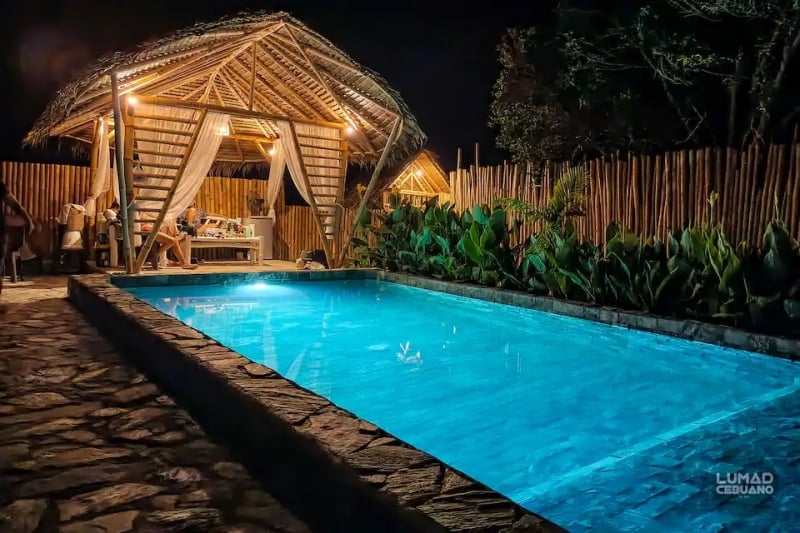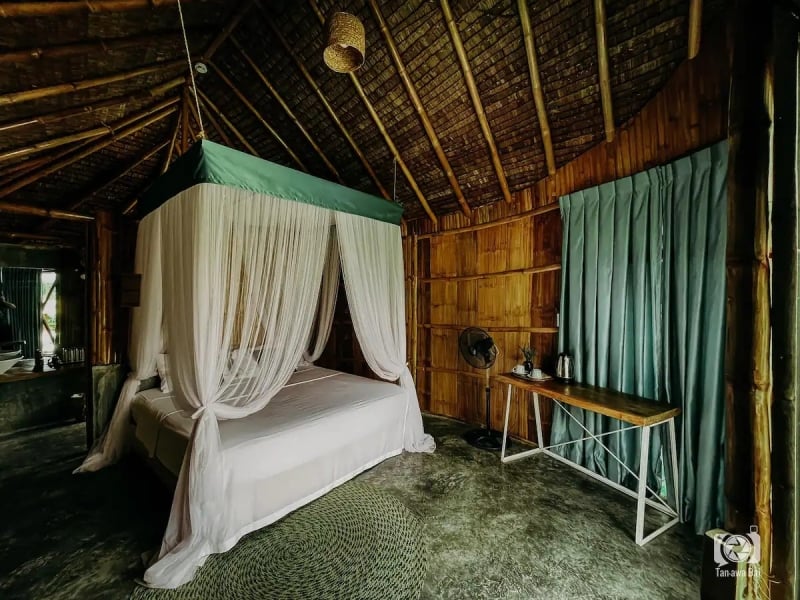 Listing name: Unique 2-bedroom Bamboo House with private Pool
Listing type: Entire home
Max. no. of guests: 4
No. of bedrooms: 2
If you've done your research, then you probably already know that the Kawasan Falls in Badian are among Cebu's top must-see sights. You can either choose to take a day trip to the falls (which is really not much trouble if you're alright with taking a few hours to get there and back), or you can opt to stay somewhere in pretty close proximity. This unique bamboo house in Moalboal is a great choice if you're more inclined toward the latter option — and if you'd much rather stay outside bustling city!
Surrounded by lush tropical gardens and an outdoor stone pool, this Cebu Airbnb offers the perfect excuse to take a break from your busy everyday routine. It's just the place to relax, get back to nature, and experience the best of Filipino hospitality. Moalboal's White Beach is only about five minutes away by tricycle. Plus, there's nighttime security to make guests feel safe from the moment you arrive! 
3. This family-friendly glass house with private access to the beach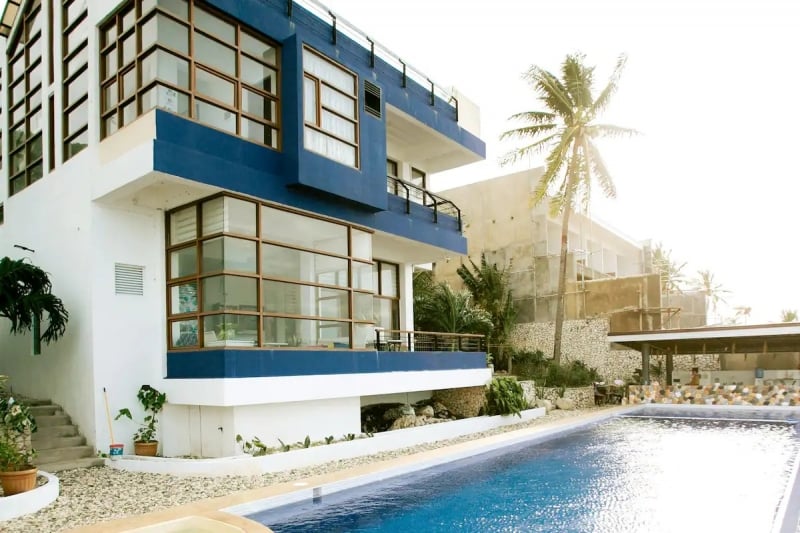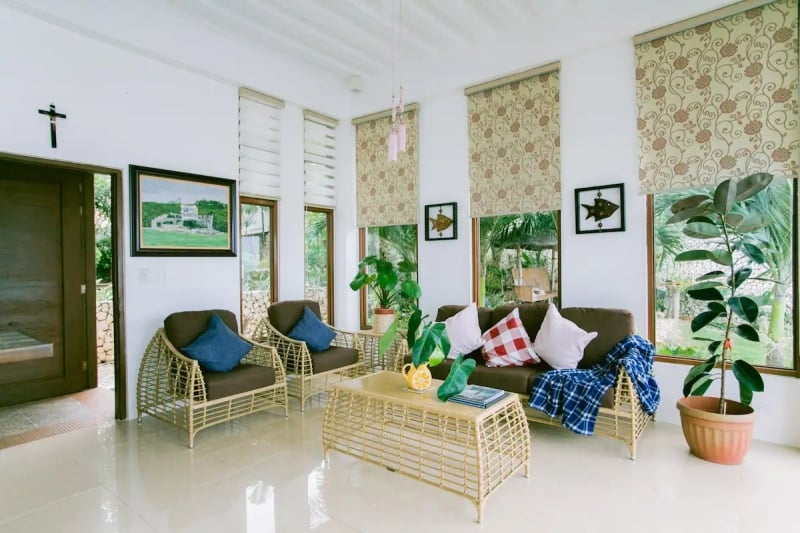 Listing name: The Glass House | Beachfront Vacation Home w Pool
Listing type: Entire home
Max. no. of guests: 16+
No. of bedrooms: 2
Up for an underwater adventure? The coastal town of Moalboal is one of Cebu's famous diving spots! It also doubles as a tranquil place to take in gorgeous sights and get some rest and rejuvenation. This stunning three-storey residence is around three kilometres away from the town proper, with a private stretch of beach if you'd rather lounge on the shores with family. Here, Cebu's breathtaking marine life is practically right at your doorstep! 
If your love for water goes way beyond the beach, then you have another reason to fall in love with this listing — the beautiful infinity pool and hot tub beckon to guests as soon as they arrive. Plus, to complete your Moalboal experience, this Airbnb in Cebu is the perfect base for adventures in Kawasan Falls, Oslob, and Dalaguete! 
4. This tranquil hideaway in a tropical paradise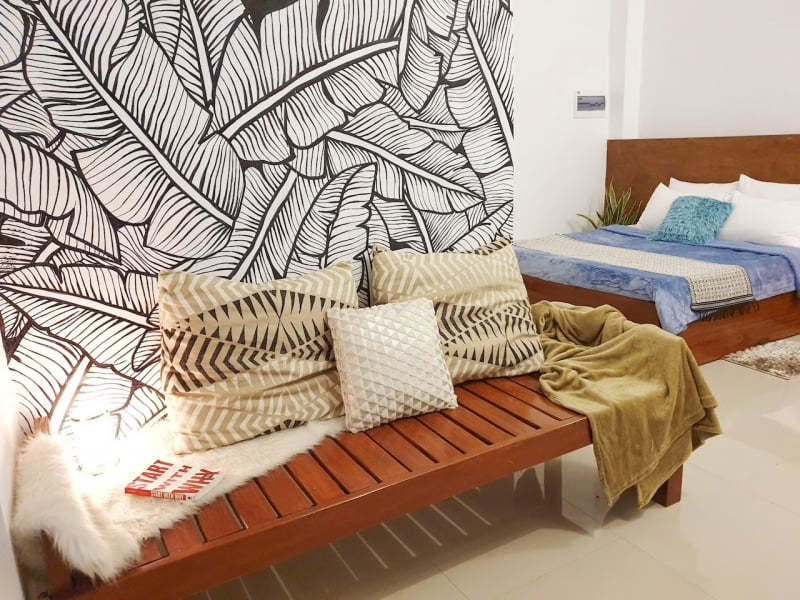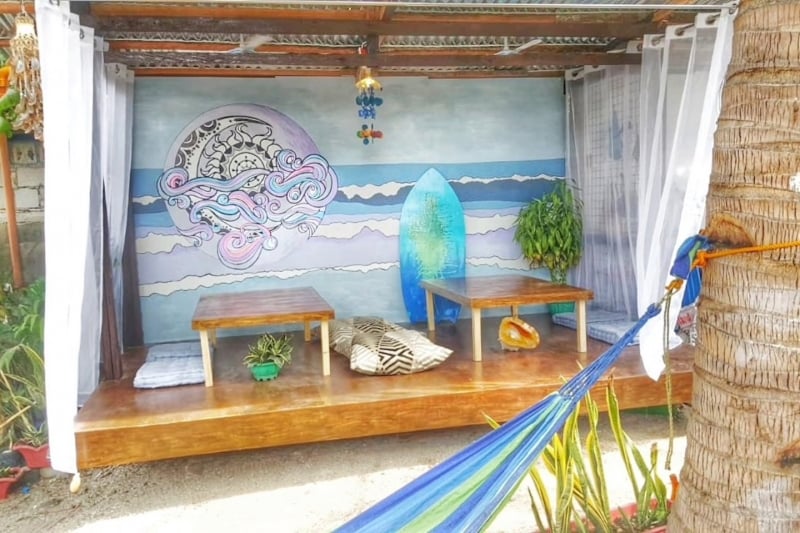 Listing name: Family Room @Bantayan Summerhouse Fast WiFi
Listing type: Private room in tiny house
Max. no. of guests: 4
No. of bedrooms: 2
Bantayan Island is another tropical paradise you may want to visit in Cebu. Located in the northwest part of the province, it's known for its white sand beaches and pristine waters. If that sounds like your kind of thing, then you'll definitely want to check out this charm-filled listing!
You can expect to feel right at home at this Cebu Airbnb. It's actually the host's summer vacation home, so it's peppered with a lot of thoughtful touches like cute interiors, smart speakers powered by Alexa (which allows you to control the lights and play music via their Spotify Premium account), and a cosy cabana where you're more than welcome to chill! An ideal place for watching sunrises and sunsets and staring up at the stars, a stay at this home will surely make you fall in love with life outside the city. 
5. This spacious home with sea and mountain views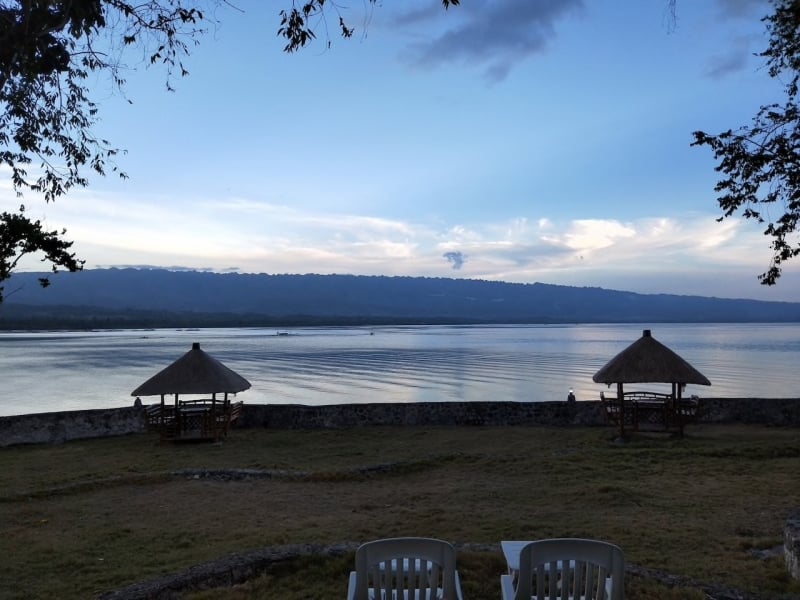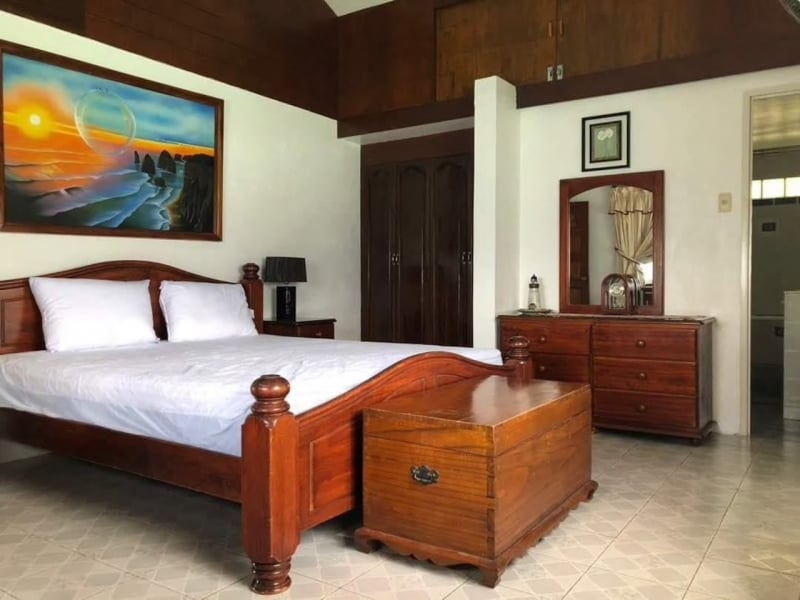 Listing name: " Lots of privacy at Homestay California 1 "
Listing type: Entire home
Max. no. of guests: 8
No. of bedrooms: 3
Travelling to Moalboal with a bigger group? This three-bedroom homestay is a great pick. Perfect for an action-packed adventure, this Airbnb's location makes it easy to go island hopping, snorkel, and even swim with the occasional turtle! Level up your Moalboal experience and head to the nearby market, then fire up the grill and whip up a delicious feast. You certainly won't regret it!
In addition, this home has some of the most awe-inspiring views of the sea and mountains, creating the perfect atmosphere for a truly restful experience. Guests swear that photos don't even do this place justice! 
6. This incredible stone manor for a family reunion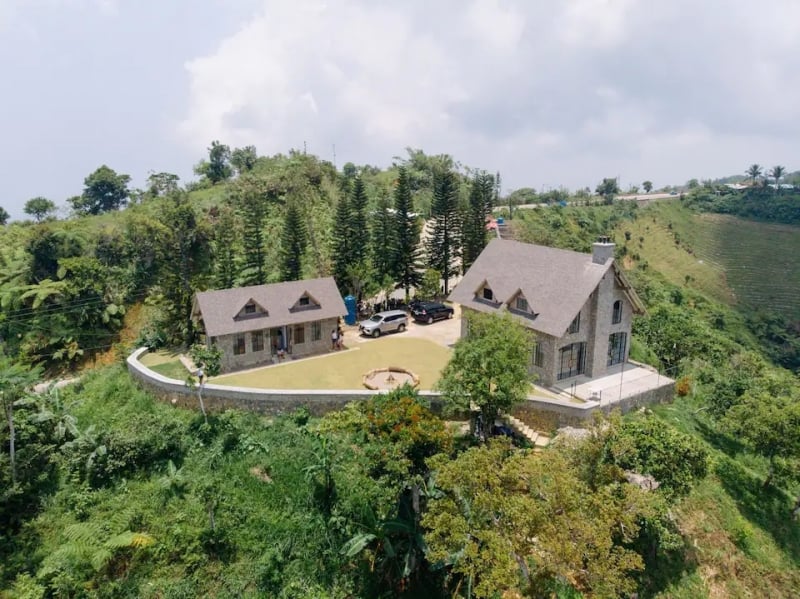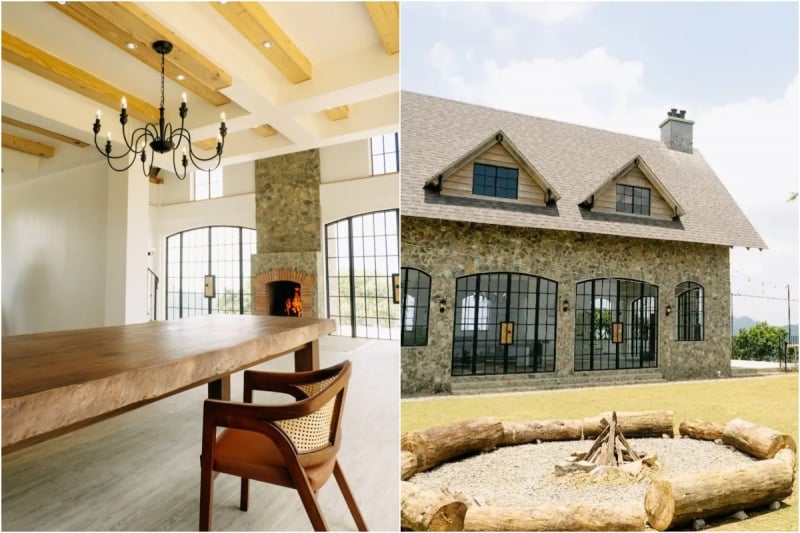 Listing name: The Old Country Stone House
Listing type: Entire home
Max. no. of guests: 8
No. of bedrooms: 3
Magnificent facade and Instagram-worthy views? It almost sounds too good to be true! Perched on a mountaintop surrounded by lush peaks and valleys, this beautiful stone house channels the energy of an old-world castle in some distant highlands. Although this Cebu Airbnb was newly constructed in May 2023, it was painstakingly built using traditional stone-by-stone masonry. Cebu City is a 45-minute drive away. 
A majestic home with enough space for eight guests, this three-bedroom apartment comes with a fully equipped kitchen, cosy indoor and outdoor common spaces, and a firepit for nighttime bonding. In addition to this, families can bring the whole brood — pets included! 
Also read: Top 20 Things to Do in Cebu for First-Time Visitors
Stunning Airbnb homes in Cebu that are perfect for a city staycation
7. This Japanese-inspired studio apartment in the heart of the city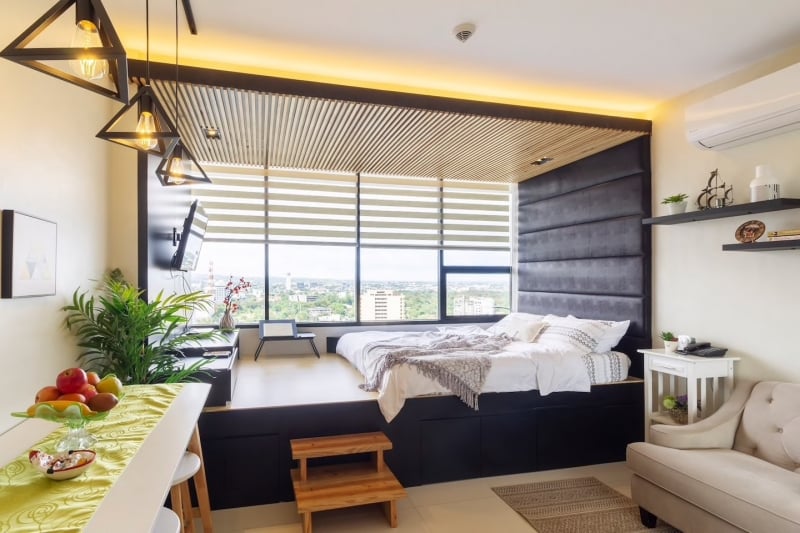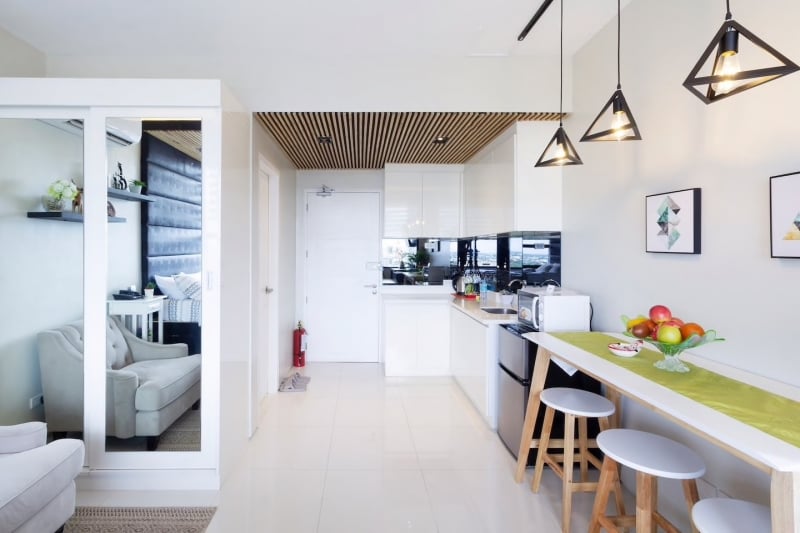 Listing name: 5-Star Experience at the Heart of Cebu
Listing type: Entire home
Max. no. of guests: 2
No. of bedrooms: Studio
Simple yet functional: If this sounds like your kind of thing, then this Japanese-inspired studio is just the place for you. Don't be fooled by its minimalist aesthetic — this Cebu Airbnb actually comes highly recommended for its many amenities, providing its guests with both comfort and convenience. It's a spacious option for solo travellers, and a cosy choice for two!
Located in central Cebu City, this home is within walking distance of lots of trendy restaurants and places to grab coffee or drinks. Popular beach resorts in Mactan, as well as attractions in Busay such as Sirao Flower Garden and Temple of Leah, are just an hour away as well! If you're looking for a full-on staycation experience, then worry not — this studio comes with a fully equipped kitchen, high-speed Wi-Fi, a smart TV, and access to a gym! 
8. This modern guest house in a quiet residential area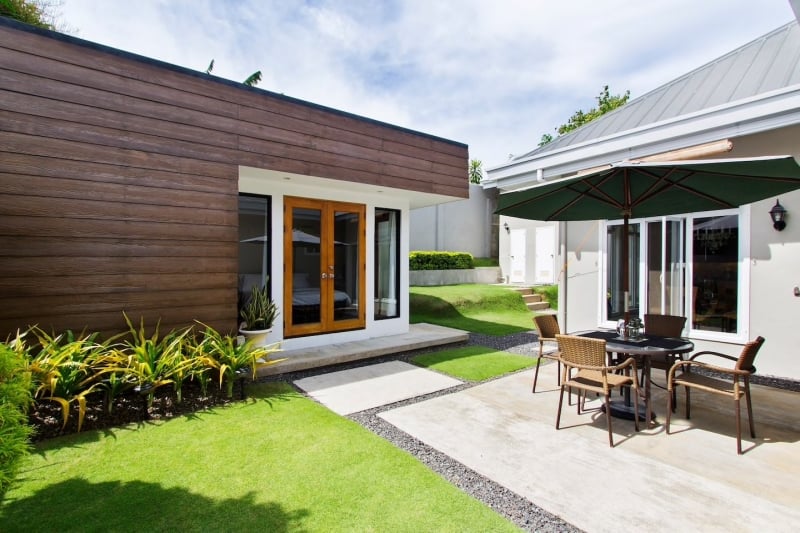 Listing name: BEAUTIFUL MODERN GUEST HOUSE
Listing type: Entire home
Max. no. of guests: 2
No. of bedrooms: 1
Tucked in a quiet neighbourhood, this rustic yet modern hideout is a cosy home away from home. At this Cebu Airbnb, you're guaranteed a hotel-quality experience and more. This guest house comes with an ensuite bathroom complete with amenities, complimentary coffee and water, and your very own refrigerator. Guests are also welcome to lounge in the outdoor patio — it's particularly beautiful place to hang out at night, right under the stars!
Its location places you just steps from public transportation, local bakeries, coffee shops, restaurants, and bars. The city centre is just 10 minutes away, while you can get to several popular beaches are just 35 to 45 minutes. The neighbourhood is a pretty nice place to explore, too — the hosts encourage you to go on early morning or evening walks! 
9. This tropical-themed Airbnb condo near Cebu business hubs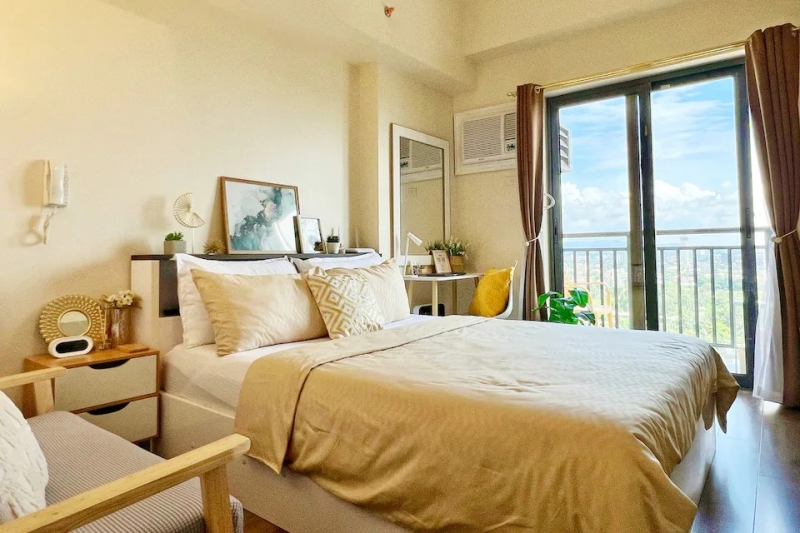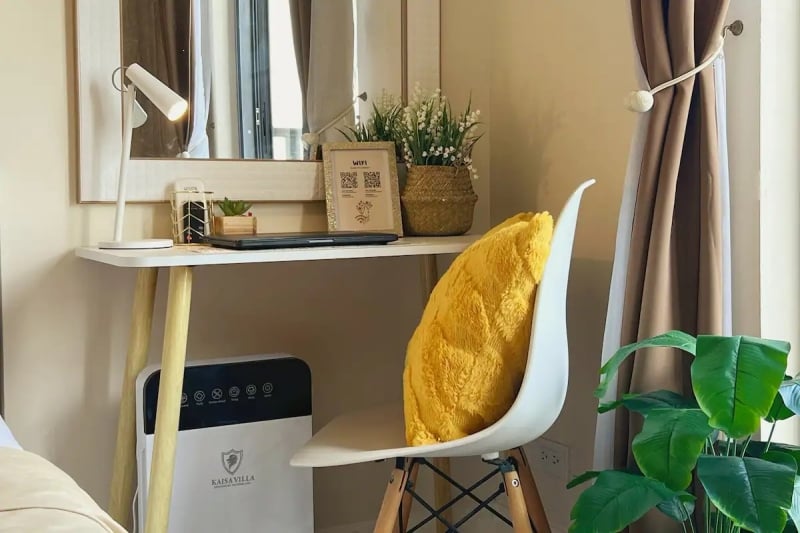 Listing name: Fully-Furnished Condo near IT Park & Ayala w/ Fibr
Listing type: Entire condominium
Max. no. of guests: 2
No. of bedrooms: Studio
If you haven't already heard, Cebu City is a top destination for both work and play, home to business hubs like I.T. Park and Cebu Business Park.  Lucky for you, this Cebu Airbnb is located close to these bustling business destinations, which means you won't have to struggle through traffic during your trip. 
Clean, spacious, and beautifully decorated, this tropical-inspired home is perfect for couples or solo travellers. You won't only love its stylish aesthetic — it's got lots of functional amenities, too. Business guests or remote workers will also appreciate the work area and reliable WiFi that lets you catch up on work in Cebu. 
Also read: 20 Restaurants in Cebu City That Will Keep You Coming Back for More
10. This centrally located studio that's great for uninterrupted bonding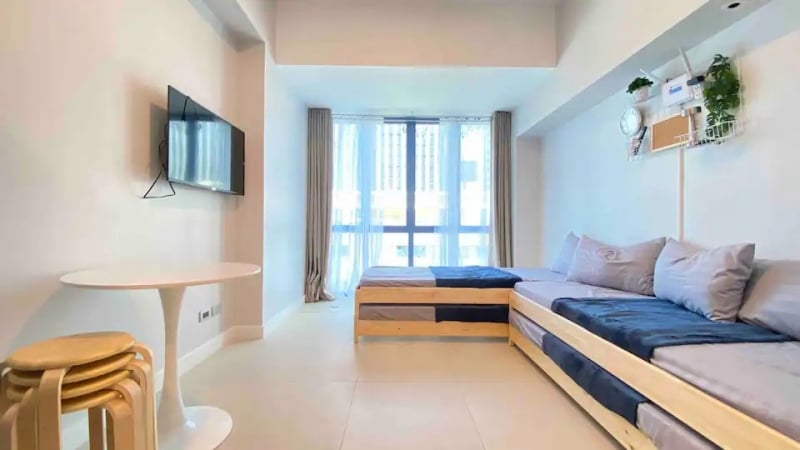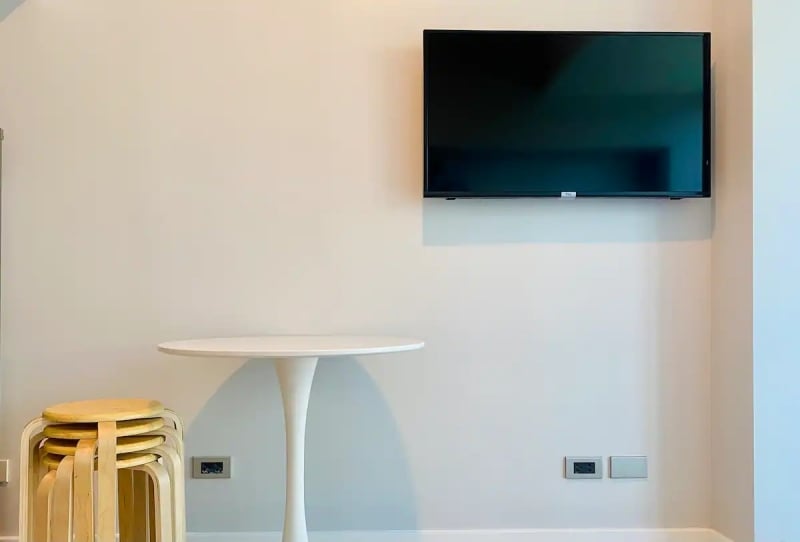 Listing name: Stack Studio - IT Park, Cebu City
Listing type: Entire home
Max. no. of guests: 5
No. of bedrooms: Studio
Visiting with friends? For a seamless bonding experience, go for a stay at this minimalist Airbnb dubbed the Stack Studio in Cebu. Stylishly arranged with four single beds, it's an ideal choice for uninterrupted quality time with family or friends. Despite the setup, it's actually quite a spacious option with a generous set of amenities: a kitchenette, a refrigerator, and a flat-screen TV with Disney+ and Netflix. The pristine interiors are a plus, too!
Location-wise, this Airbnb is a pretty good choice for those who want to explore the city. Major malls and restaurants are easily accessible, some of them just a few steps from here. What's more, if you're hoping to venture to attractions outside of Cebu City, they're just an easy car ride away! 
Also read: 10 Airbnbs in the Philippines That Will Make You Fall in Love
Whether you're in the mood for an island escape or are undeniably drawn to life in the city, we're sure you'll find the perfect Cebu Airbnb on this list. Our advice? Keep this list bookmarked — you'll definitely want to come back!
Got a property you'd like TripZilla to feature? Inquire with us here.
---
This article contains affiliate links. When you book through these links, we may earn a small commission at no additional cost to you. All images courtesy of the respective property listings.