London's notorious for being an expensive travel destination. If you're low on travel funds, you can expect to afford a tiny hotel room with basic amenities and lacklustre reviews. However, if you take the time to scour through the thousands of Airbnbs in London, you might just chance upon some gems. Here are some of them, which are not only affordable (~ £50 per person each night) but also highly rated.
1. The artist's home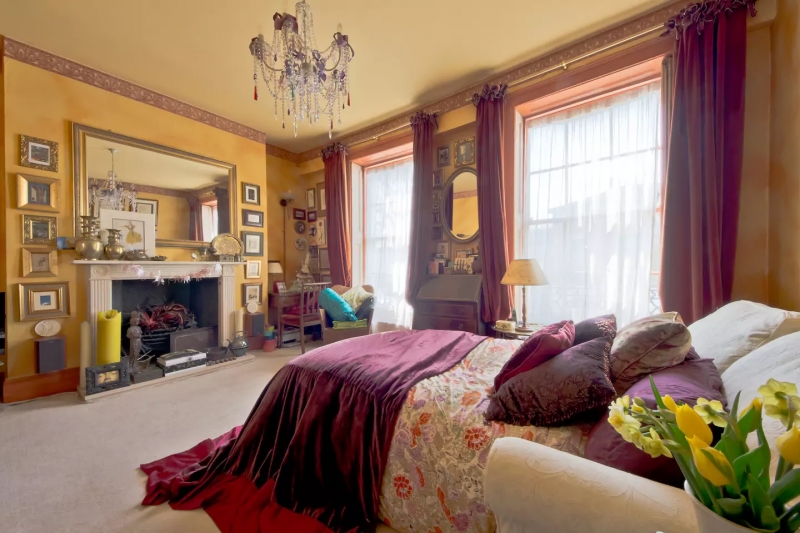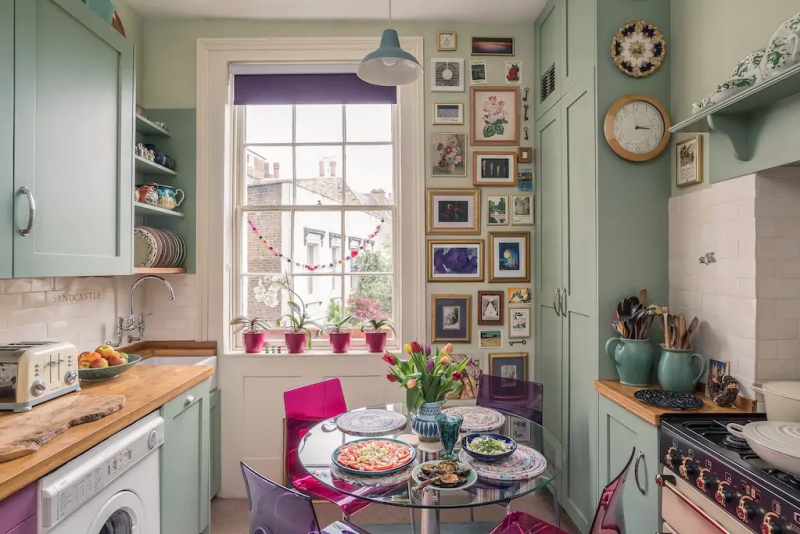 Listing name: **CENTRAL** Comfy Artist's Home
Listing type: Private Room in Apartment
Neighbourhood: Camden
Max. number of guests: 3
The photos pretty much speak for themselves. This regal room in a Georgian house is a unique masterpiece created by a textile artist. Works of art, antiques, and vintage items decorate every corner, making the space feel like a personal museum of sorts. You'll stay in the private room with a big fireplace, while the cosy kitchen and bathroom will be shared with the host. There's unlimited tea and coffee, a washing machine, a microwave, and a hairdryer, and guests will be given a welcome pack with maps and sightseeing information. Camden makes a fantastic base as there are markets, restaurants, and bars to explore nearby. Beyond that, central London can be easily reached by public transport.
2. The super central room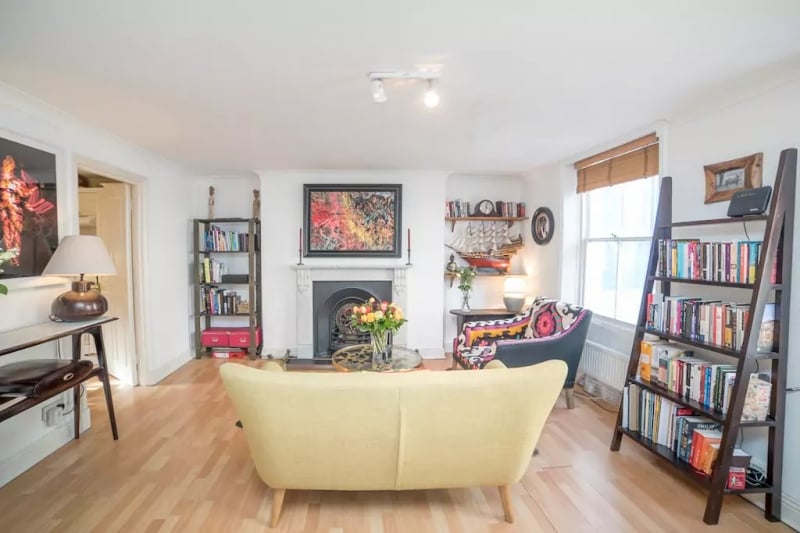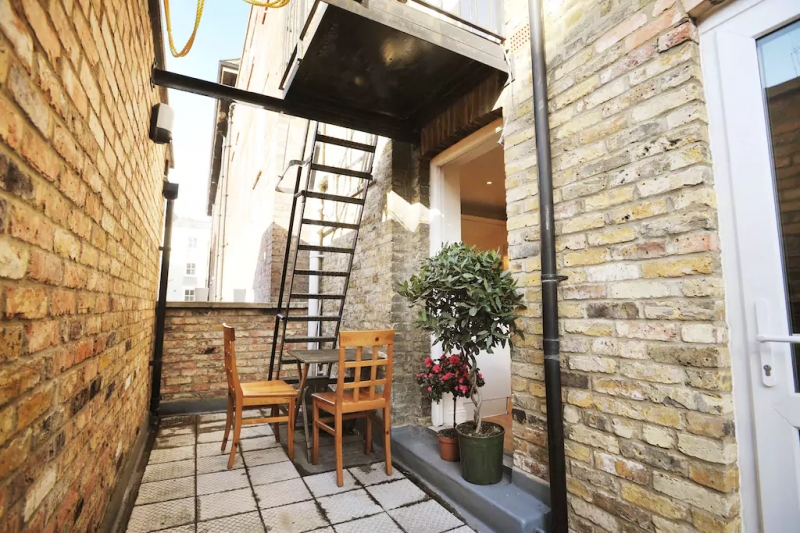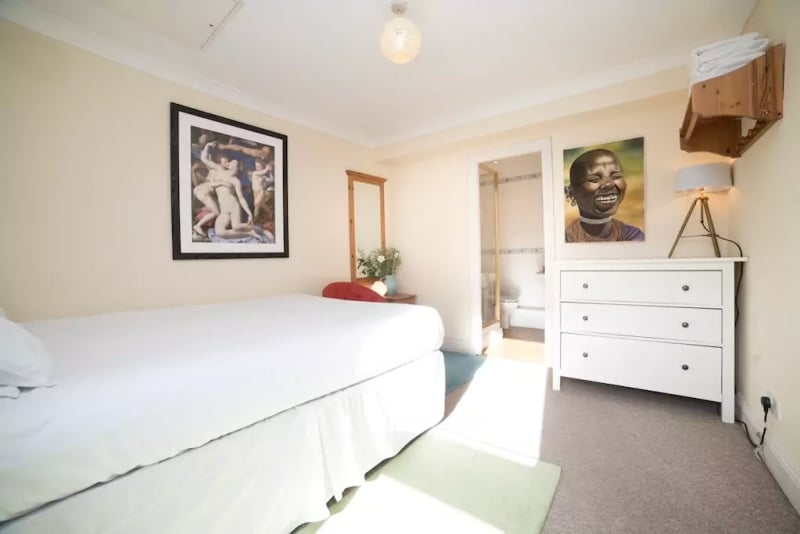 Listing name: Central London - Oxford St & Soho
Listing type: Private Room in Apartment
Neighbourhood: Central London (on Oxford Street)
Max. number of guests: 2
Location, location, location. Nothing says central in London more than Oxford Street and this apartment is just minutes away from recognisable names like Soho, Oxford Circus, and Tottenham Court Road. The private room itself is modest but bright and comfortable — absolutely worth the money, especially given the location. Guests can also take advantage of the beautifully furnished living room, the modern kitchen, and the small patio.
3. The architect's townhouse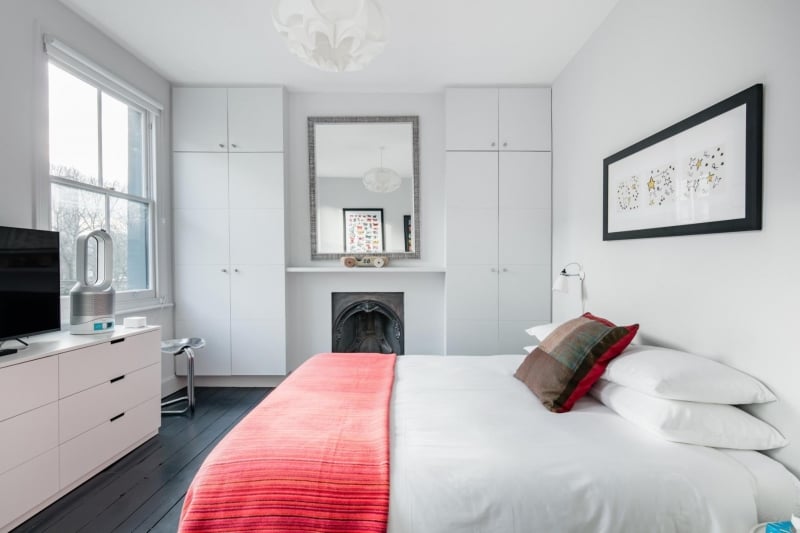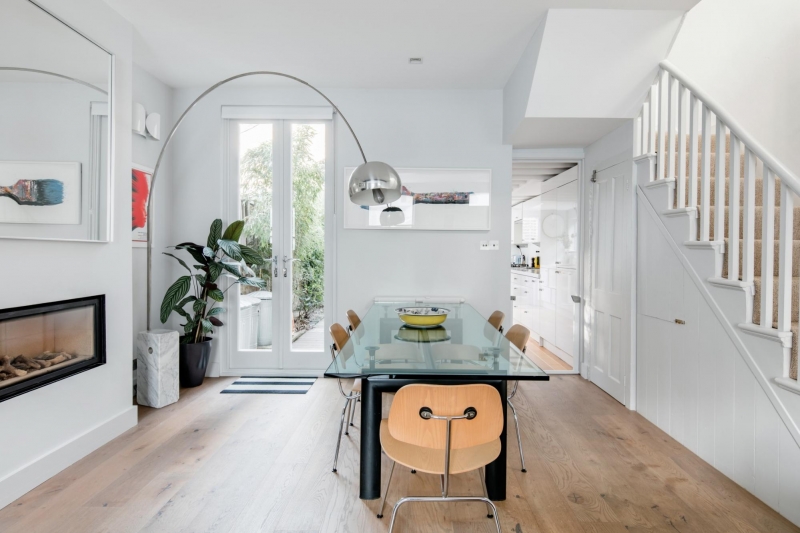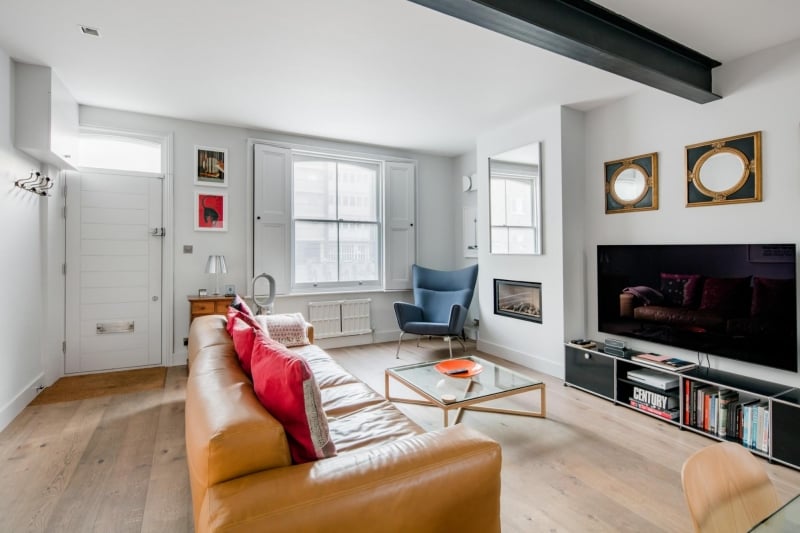 Listing name: Immaculate Architect's Garden Townhouse. Inclusive of Vat.
Listing type: Entire townhouse
Neighbourhood: Shoreditch
Max. no. of guests: 10
Stay at a townhouse designed by one of London's top architects. The home is artfully curated, with lots of stylish touches in every corner. With enough space to accommodate 10 guests, this Airbnb will certainly get you more bang for your buck. Close to Bethnal Green and Hoxton stations, this London Airbnb is just steps from Shoreditch's trendy restaurants, pubs, and exciting nightlife.
4. The tiny house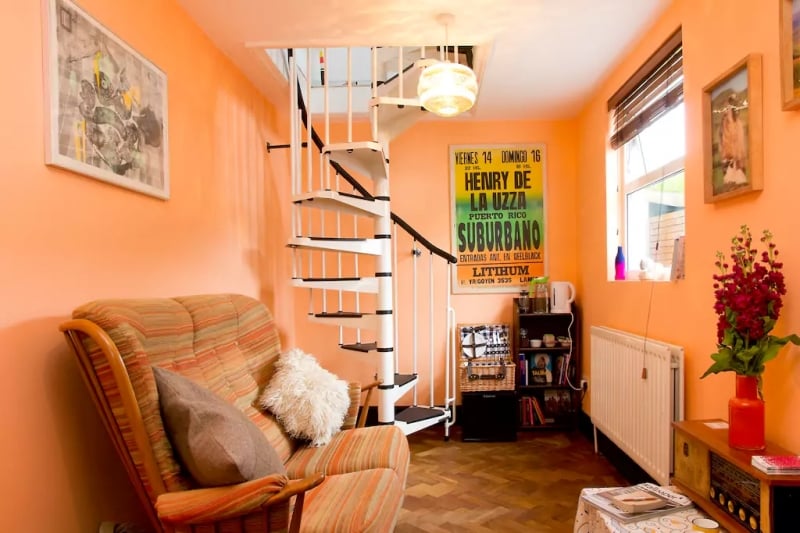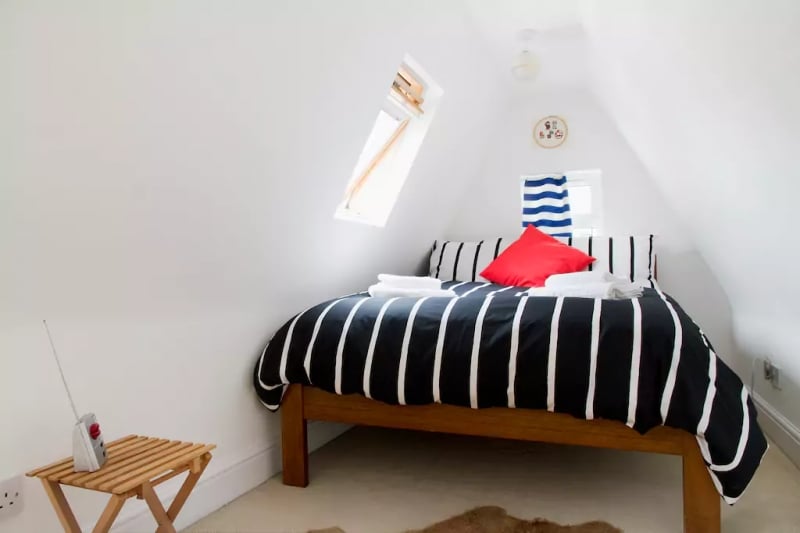 Listing name: INDEPENDENT COSY LITTLE HOUSE IN CENTRAL LONDON
Listing type: Entire Guesthouse
Neighbourhood: Brixton
Max. number of guests: 2
More like a cabin than a house, this cute little home just outside the hustle and bustle of London is great for cosying up with your significant other. The narrow living area on the bottom floor has spiral steps leading up to a small triangle-shaped attic, where a bed sits. There's no kitchen, but the microwave, mini-fridge, plates, and cutlery will suffice for simple takeout meals. This Airbnb is in Brixton, a lively neighbourhood 20 minutes by tube from central London.
5. The vintage room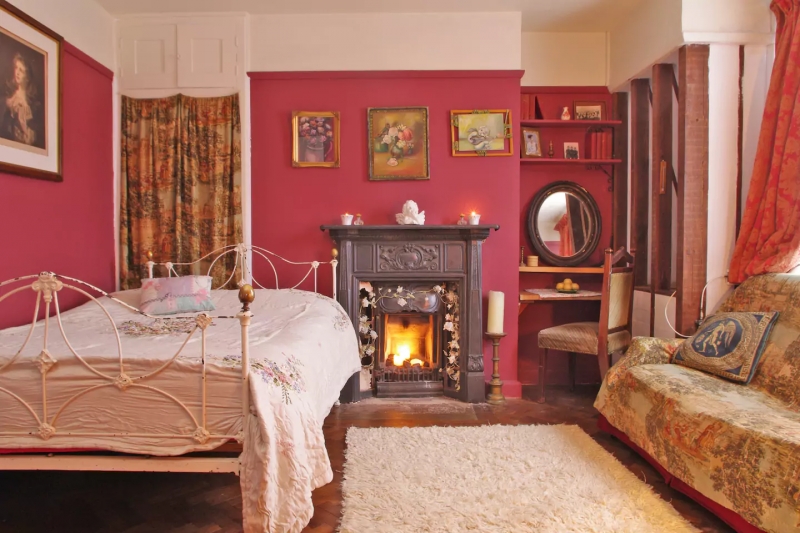 Listing name: BIG BEN VINTAGE ROOM Nr2!
Listing type: Private Room in Apartment
Neighbourhood: Central London (near Vauxhall Station)
Max. number of guests: 2
Described as a small vintage flat for "all down to earth folks", this Airbnb listing is big on aesthetics but small on the price tag. Its glamorous facade hides a simple and comfortable stay in a flat with another room that is also rented out through Airbnb. After booking, the host will send you a fantastic list of personal recommendations which will guide you to explore the area like a local. The flat is walkable to some of London's must-sees such as Westminster, London Eye, and the Houses of Parliament.
6. The solo traveller's room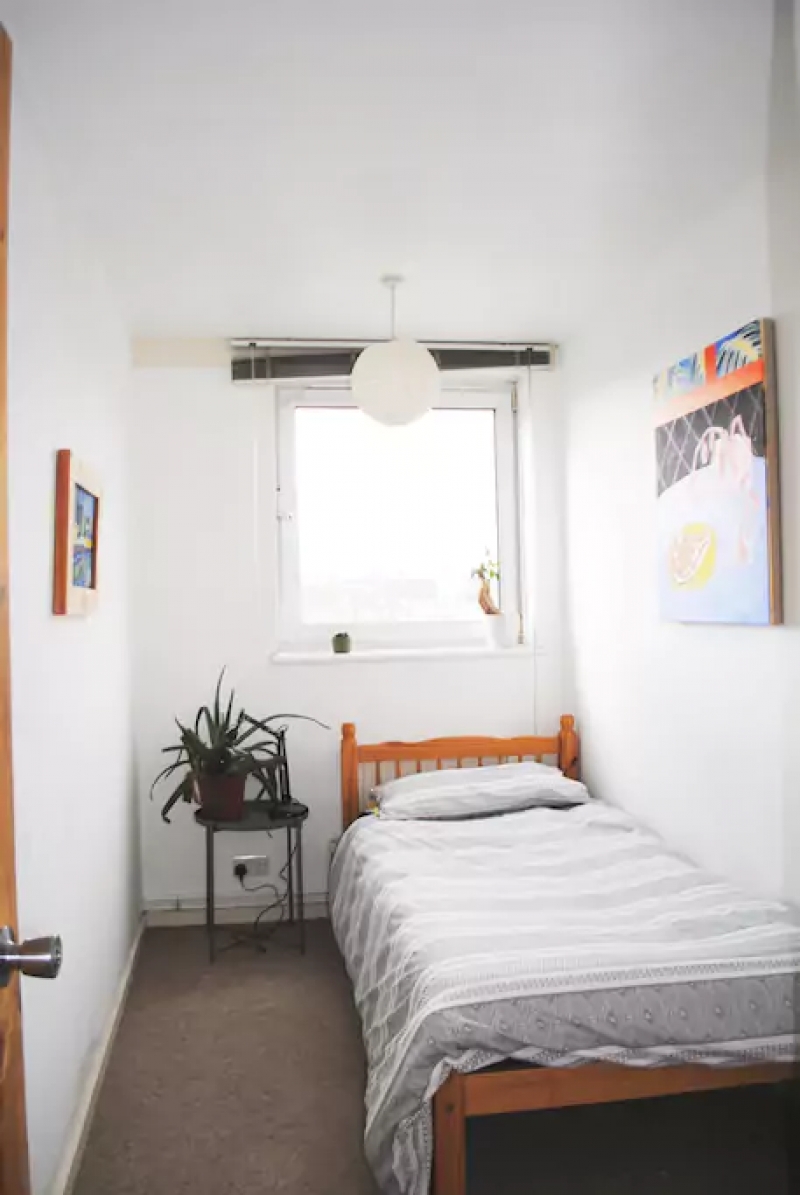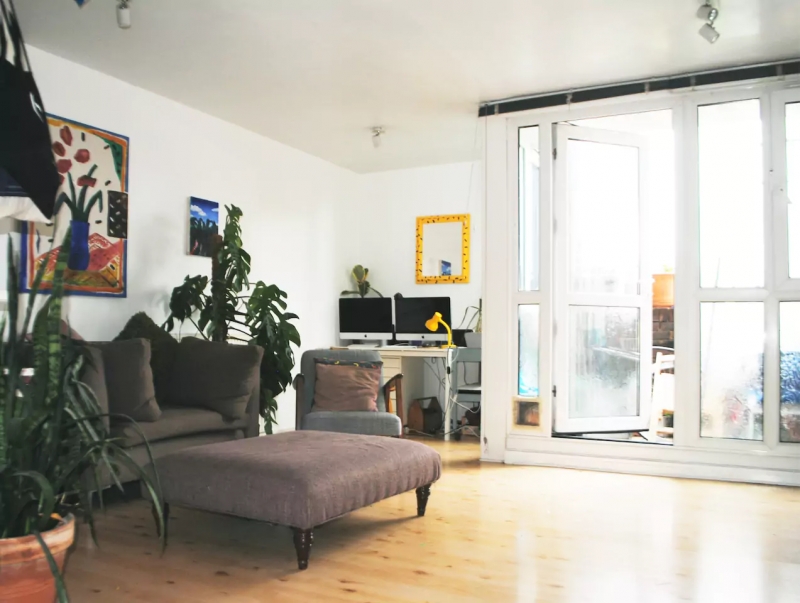 Listing name: Comfortable single for a solo traveller
Listing type: Private Room in Apartment
Neighbourhood: Lambeth
Max. number of guests: 1
One for the solo traveller, this cosy room is in an apartment in Lambeth. Walking across the nearby Lambeth Bridge will take you to the Big Ben and Westminster on the other side of the Thames River. The two nearest tube stations are Kennington and North Lambeth. Outside of the snug private room, the apartment is shared with easy-going hosts who will make you feel at home in a matter of minutes. The check-in process is easy no matter what time of the day you arrive as the hosts will provide detailed instructions.
7. The charming Victorian room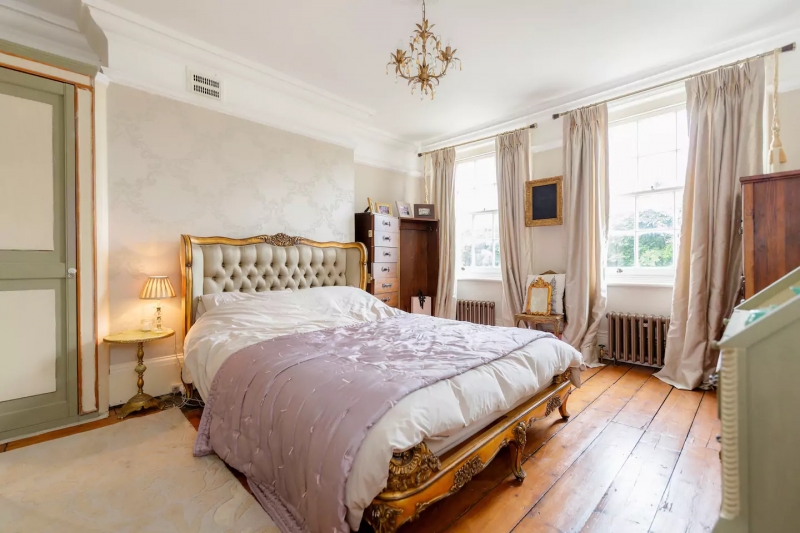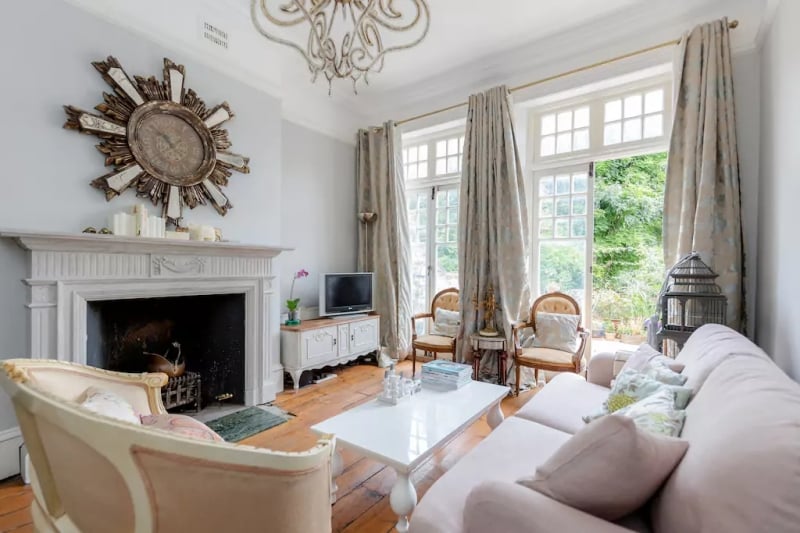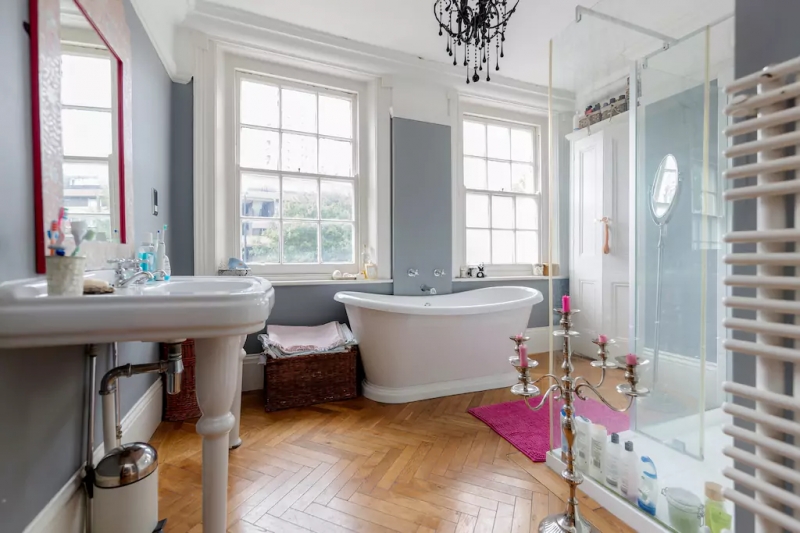 Listing name: Large & lovely room in Victorian house near tube
Listing type: Private Room in Townhouse
Neighbourhood: Stockwell
Max. number of guests: 2
Be welcomed by an Airbnb Superhost and led into a Victorian-style bedroom with a king-sized gilt bed under a chandelier on the high ceiling. This lovely room faces the garden, so you'll wake up to greenery instead of the sight of cars whizzing by. The living space outside the bedroom is equally charming. Lots of original features in this early Victorian property have been maintained, and the furnishings and decor serve to allow glimpses of the olde worlde grandeur. This Airbnb is in Stockwell — also known as London's Little Portugal — and the tube is just a five-minute walk away.
Also read: 7 One-Week Itineraries in the United Kingdom
This list should get you on track to landing a budget-friendly accommodation in London. Pat your back on all the dollars saved and do make full use of the amenities available to you, whether it's free laundry or a kitchen to cook in.