Come on, who doesn't use Instagram nowadays?! The trick is not to simply use Instagram, but how to master it.
With these awesome boutique hotels in Singapore that are full of totally Instagram-worthy spots, you'll definitely impress your Instagram followers with these gorgeous locations. Need some photo inspiration? You've got it. An additional truckload of followers, coming right up! P.S. Your feed will be so chio that all your Instagram followers might very well secretly hate you.
1. Wanderlust Hotel
Ahh, Wanderlust. A constant favourite on everybody's list! And it's really not hard to see why, what's with its super eye-catching rooms, from their Pantone series to their Mono rooms. Our favourite, though, would most definitely be their extremely distinct Red Spaceship room! From cool, flatlay shots like this: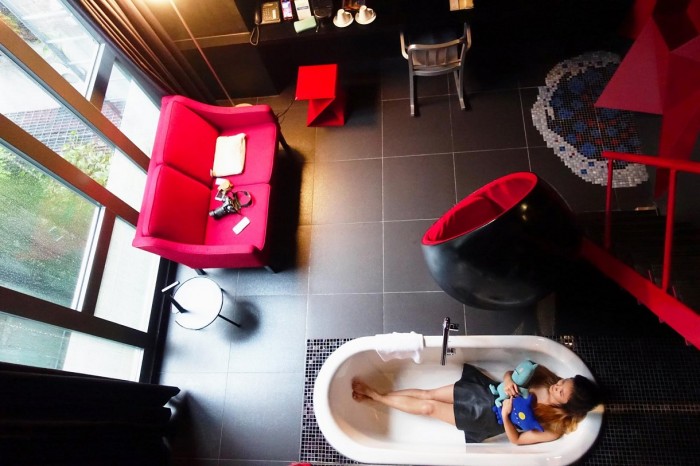 To going to infinity and beyond,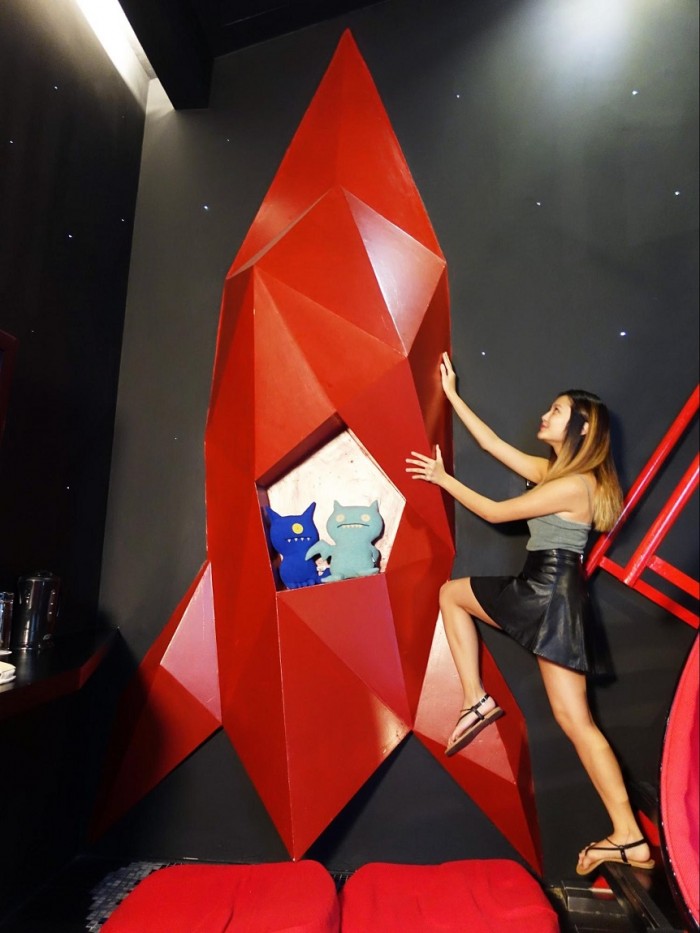 Why, we just can't get enough of this star-studded (literally) room! But if spaceships aren't your thing, then maybe a more classy room is more up your alley? Just like this Mono room right here: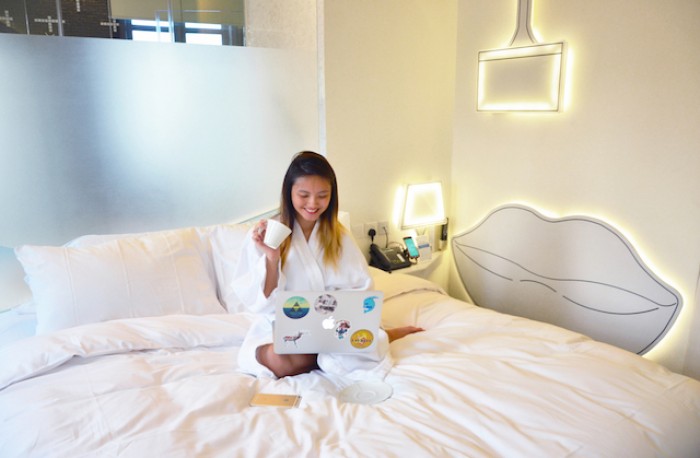 Oh, you know, nothing much, just chilling around with my drink and laptop in this gorgeously chic setting!
Wanderlust is FULL of totally quirky spots for you to take those perfect Instagram shots, especially since each part of their hotel is so wonderfully and uniquely different. Even their lobby has a flair of its own!

Boy, you're in luck! Wanderlust is currently having a few promotions going on, such as their
Early Bird Specials
,
Hot Deals
, and
Advance Purchase
to make your photography adventures even better! So what are you waiting for?? Book
TODAY
to capture some sweet shots like the ones above.
2. Studio M
There's no other better place to take those totally elegant and minimalistic shots then at the totally lofty Studio M! Add some space to your feed with their airy rooms, like so: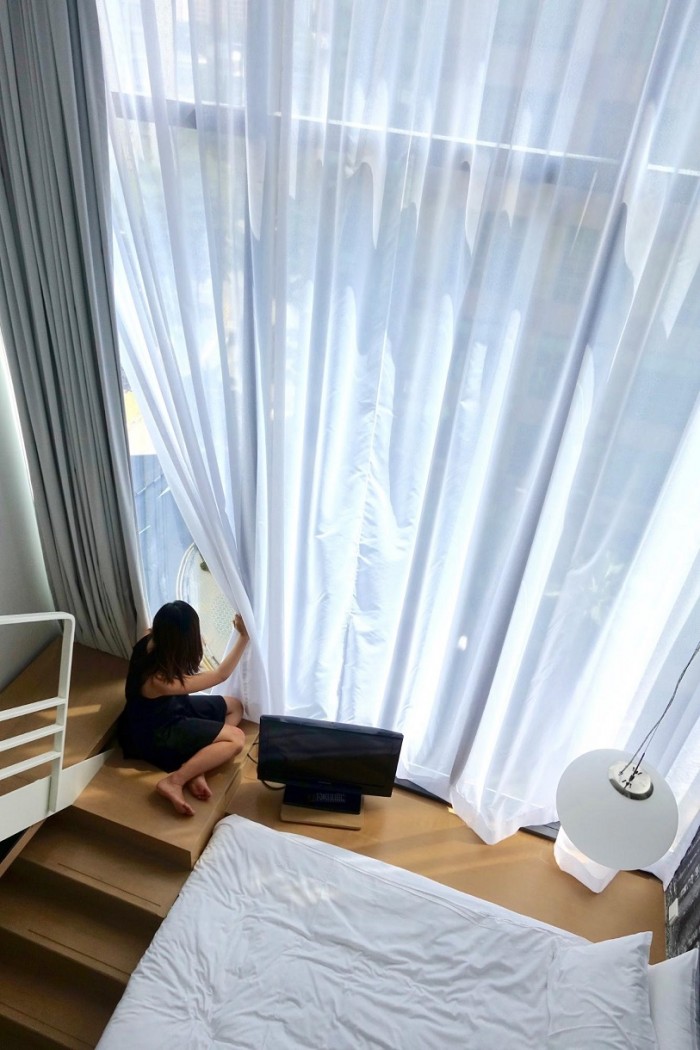 After all, when you've got the space, FLAUNT IT.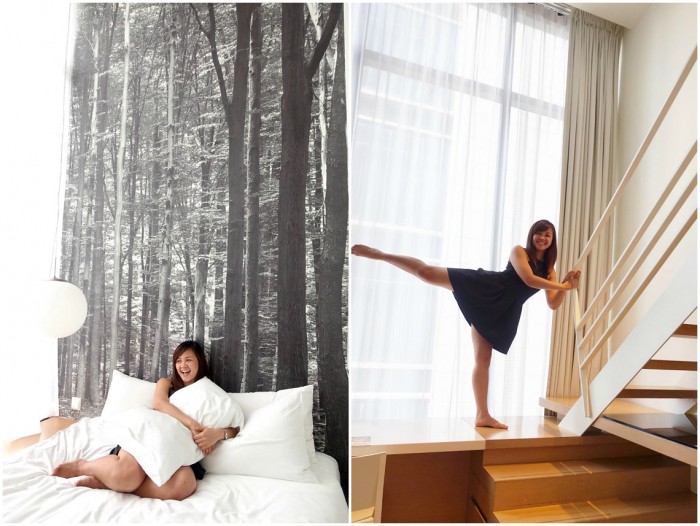 Just look at these photos. Need we say more?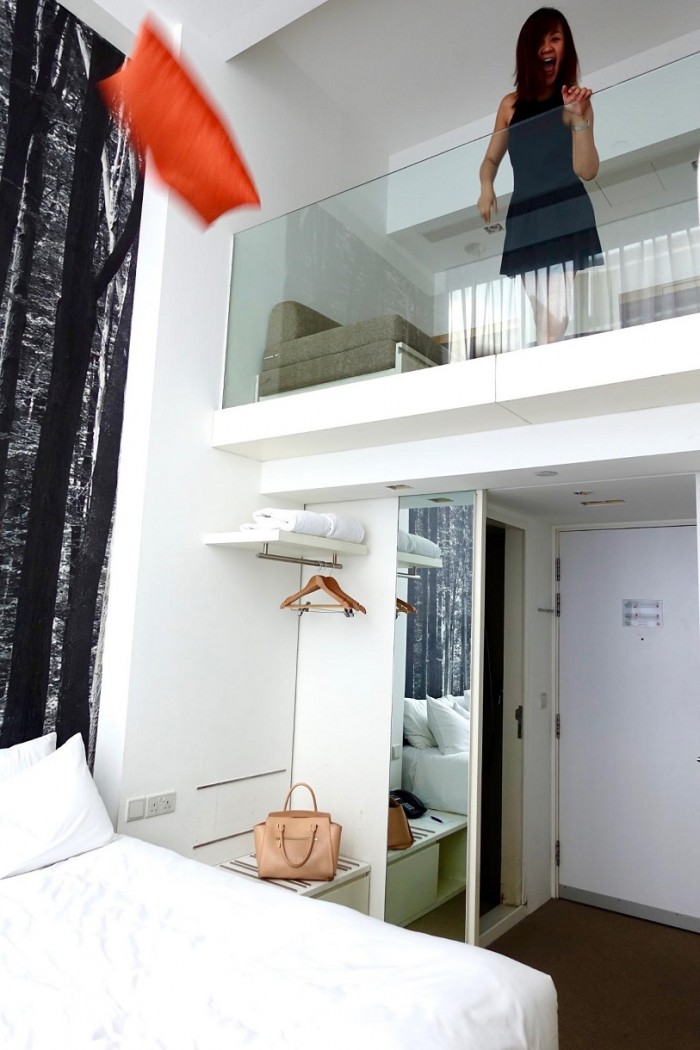 Even just lying around looks pretty darn good! We totally love how stylish and chic the room is.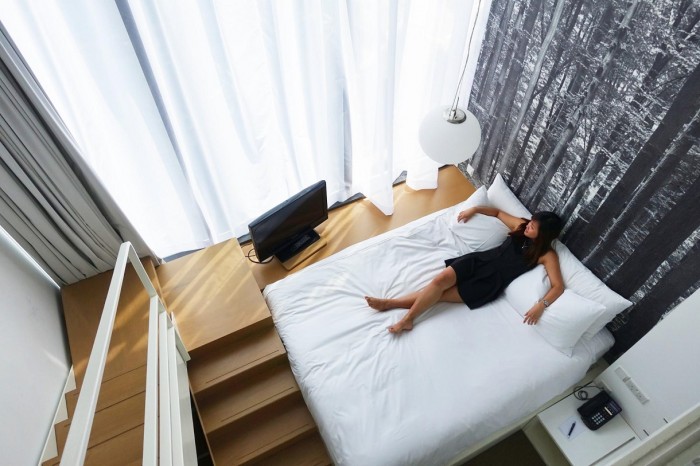 3. Hotel Indigo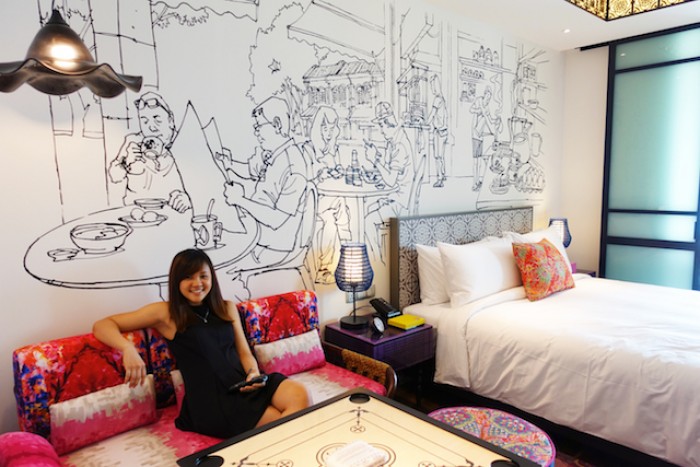 A charming hotel that's full of peranakan influences, you can bet your socks off that there's plenty of opportunities for you to take totally gorgeous photos! For starters, check out their extremely elegant lift, perfect for taking #ootd shots: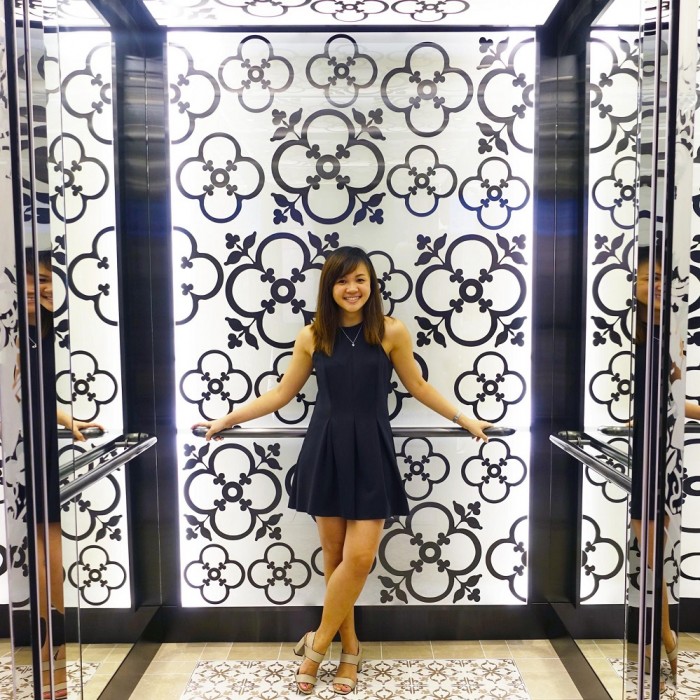 Just look at that symmetry. It's 100% guaranteed to make your instagram feed look aesthetically pleasing!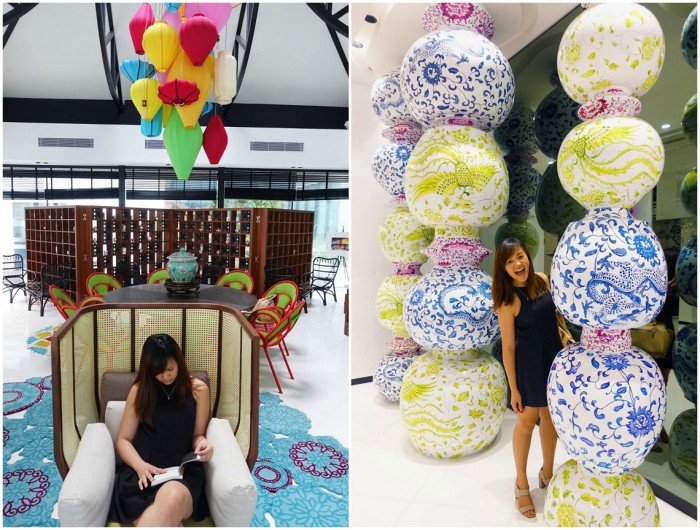 And littered around the hotel are gorgeous gems of a photoshoot location, just waiting for you to discover. These will definitely add some pop of colours to your Instagram profile – not to mention how the set itself is super unique and appealing!
The rooms are, for lack of a better description, nothing short of an art gallery. Strike a pose in front of the detailed wall murals, or simply lounge in the gorgeous bathtub. Fully clothed, of course! Keep all other… photos for your own personal feed :p
And the view, oh my goodness, the view! Just picture yourself gazing out at the horizon, with a glass of bubbly in hand. Add in the sunset, and you've got an Instagram pic rivalled by no other.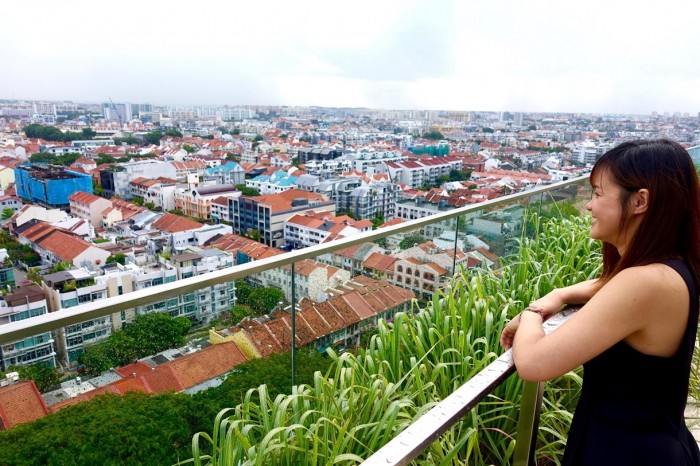 Even the facade of this hotel is begging to be on your feed! I mean, how can you say no to this?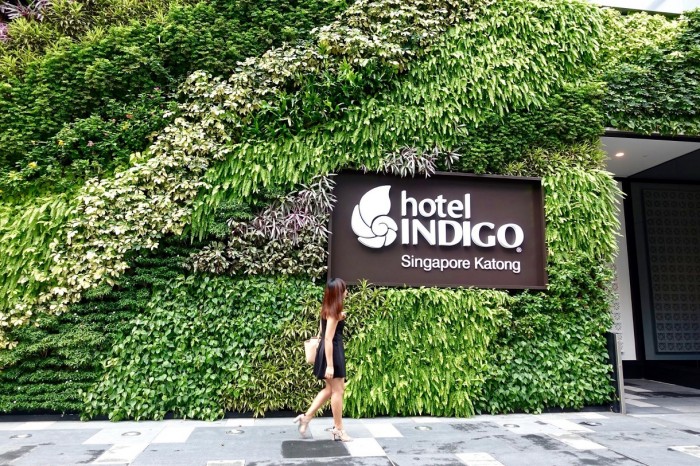 4. Sofitel Singapore Sentosa Resort & Spa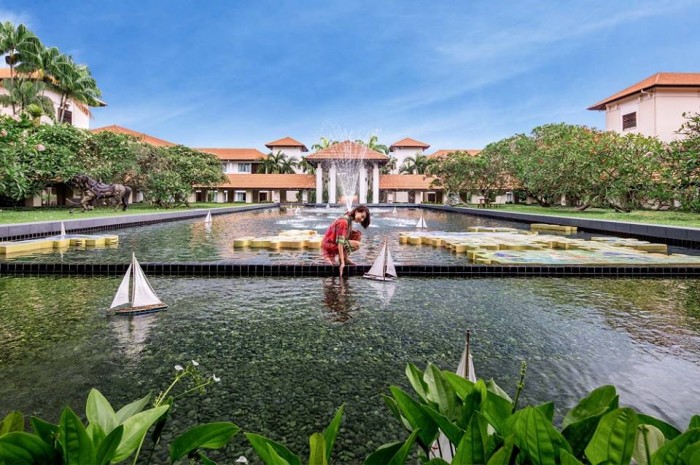 Image credit: Sofitel Singapore Sentosa Resort & Spa Facebook
Okay, so this isn't exactly a boutique hotel, but we just can't help it! This hotel truly exudes a luxurious overseas resort atmosphere, and is really the perfect place to take those super lush shots to furnish your Instagram with the posh life.
Image credit: Sofitel Singapore Sentosa Resort & Spa Facebook
Even their spa area looks totally camera-ready! So head on over to this absolutely gorgeous hotel to really amp up those swanky vibes on your Instagram.
5. The Quincy Hotel
Quincy Hotel is a super fashionable and chic hotel, filled with lots of pretty cool stuff for you to play around with! Like these funky pillows at their lobby, for instance: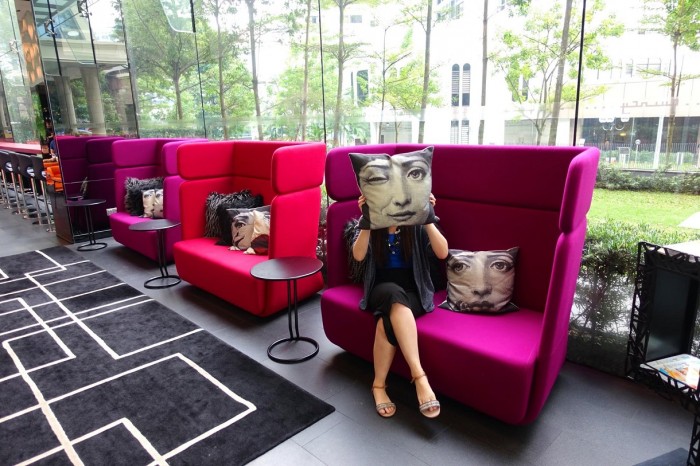 Or how about their totally dazzling toilet? Yes, I'm totally serious, you can take Instagram-worthy shots in Quincy's designer washrooms!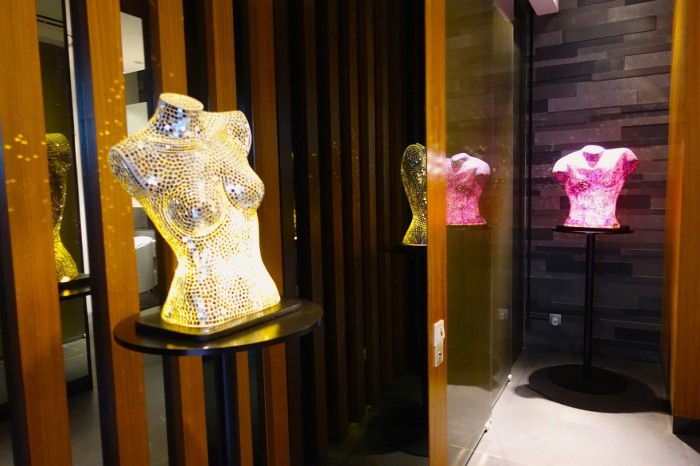 Psst… Here's a pro tip: Quincy serves sweet and savoury treats all day, every day, for ALL their guests, with the most photogenic one being this gorgeous rainbow cake!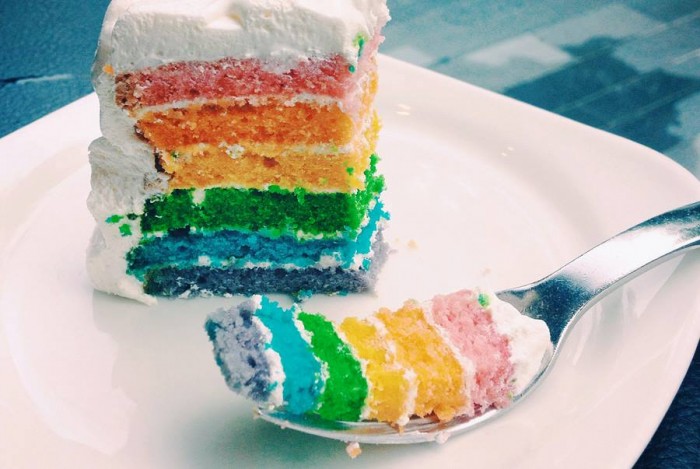 Image credit: The Quincy Hotel Facebook
What a way to add a splash of colour to your Instagram, eh?
6. New Majestic Hotel
With its rooms being designed by a real-life Singaporean artist, you can most definitely be sure that their rooms are totally worthy to be featured on your feed! There is one little bummer though…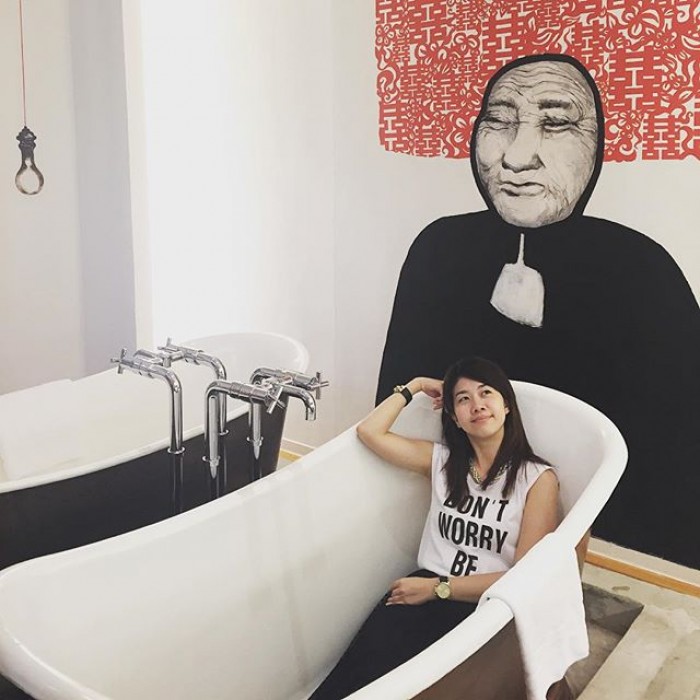 Image credit: New Majestic Hotel Facebook (Instagram: @immelda_aug )
With each room being so full of their own personality, you're probably going to tear your hair out from deciding which room to stay at! #firstworldproblems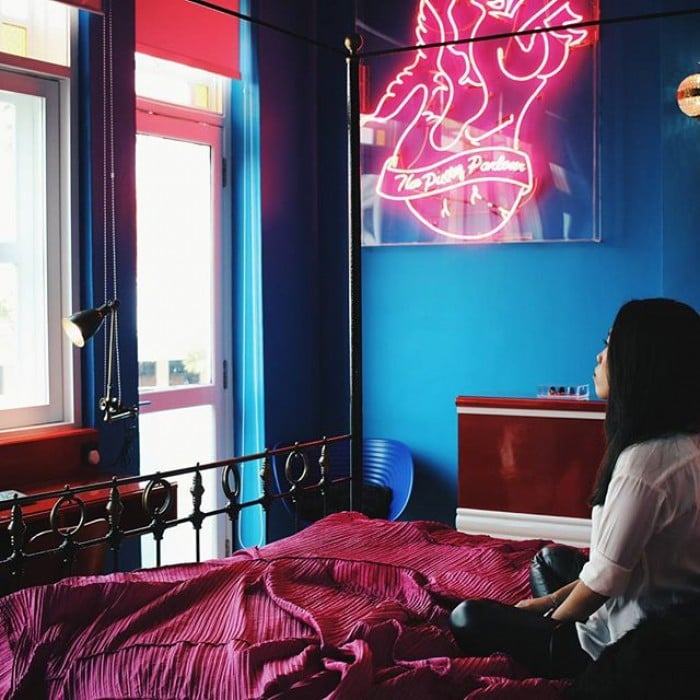 Image credit: New Majestic Hotel Facebook (Instagram: @myraxkitty)
Check out the super bold Pussy Parlour!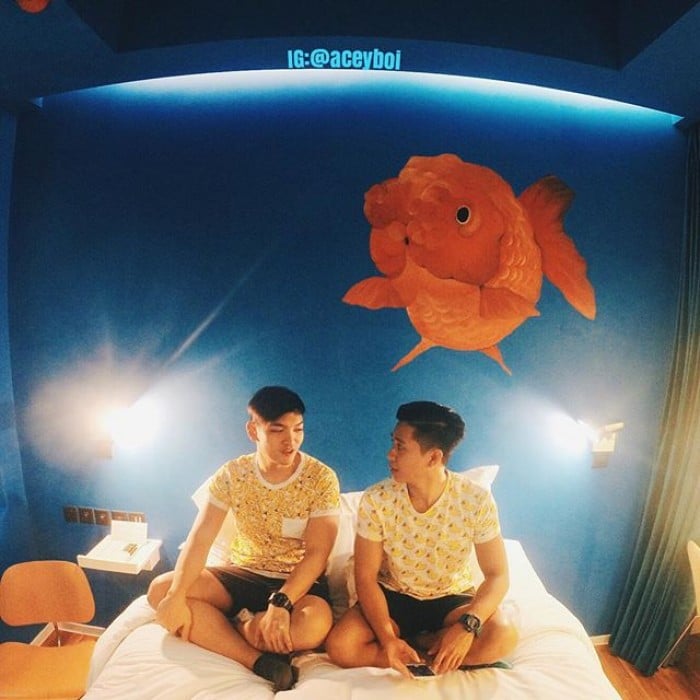 Image credit: New Majestic Hotel Facebook (Instagram: @aceyboi)
Nope, nothing fishy going on here.
7. Lloyd's Inn
A cosy yet stylish boutique hotel, Lloyd's Inn is yet another minimalistic hotel that's perfect for airing out your Instagram feed!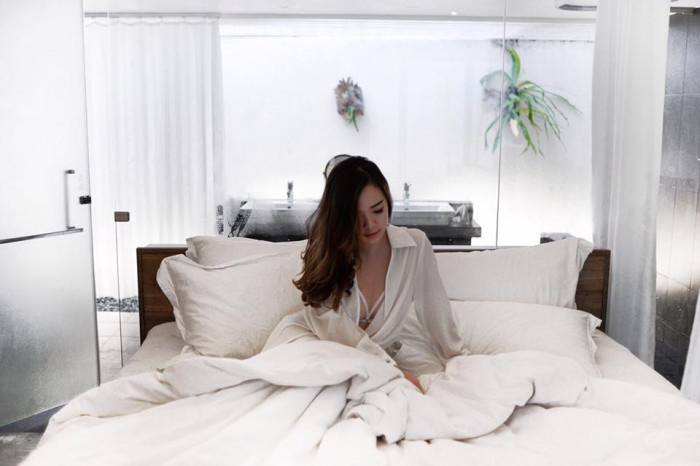 Image credit: Lloyd's Inn Facebook
Seriously, this place looks like it came straight out of a lifestyle magazine!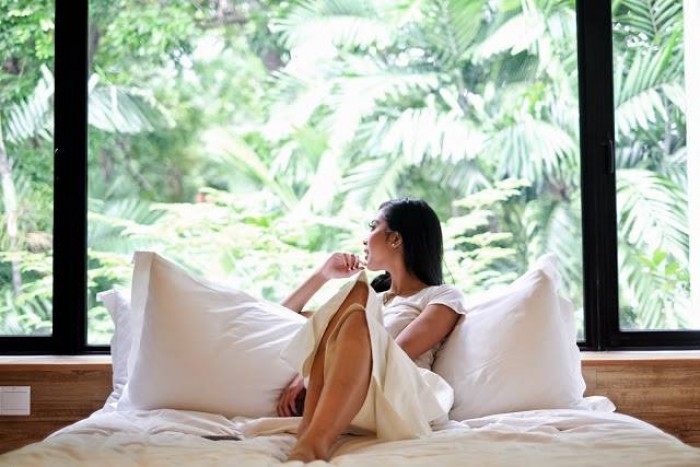 Image credit: Lloyd's Inn Facebook
This place is totally set up for a good photo, what's with its abundance of natural lighting and complementary colours. Up the brightness and contrast, and you're good to go!
8. Hotel Re!
Hotel Re! is a retro hotel inspired by the roaring 60s and 70s, and it'll definitely pump up the funky tones on your feed. Just look at how groovy their in-house bar is!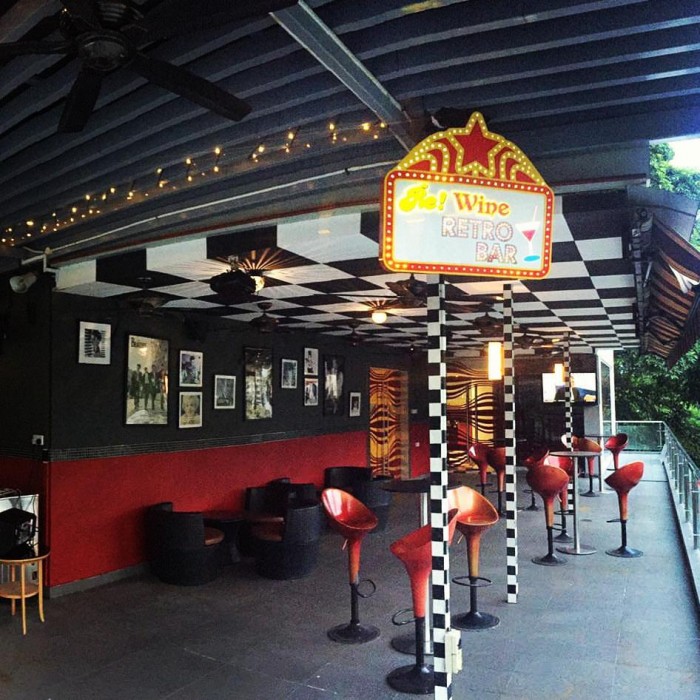 Image credit: Hotel Re! Facebook
Even this selfie in their lift oozes of fun and quirky vibes!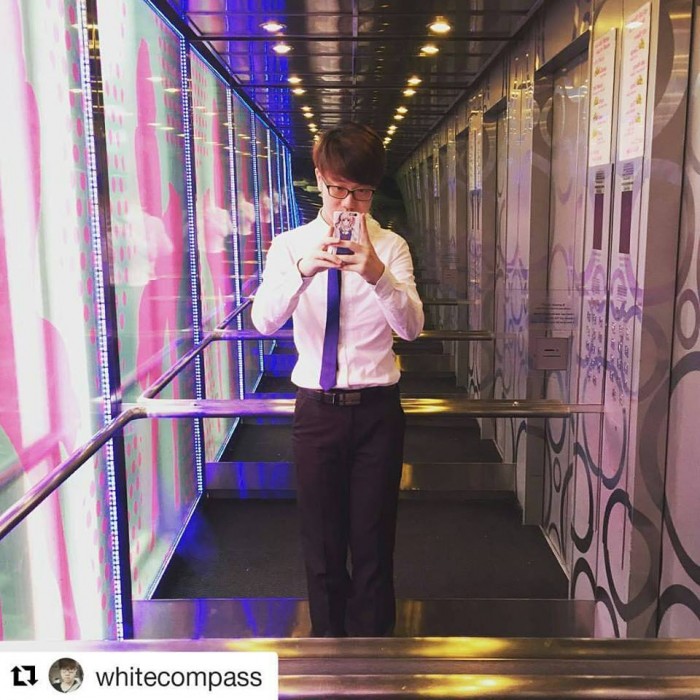 Image credit: Hotel Re! Facebook
No need to crack your brains over how to pose at Hotel Re!, since at every corner, there's definitely an Instagram-worthy setting for you to pose till your heart's delight.
So there you have it, 10 awesome boutique hotels that'll totally wow your Instagram followers! After all, what's a staycation without a few super gorgeous shots? So get packing, and don't forget to bring your camera!