Vietnam is fast becoming a trendy destination for all things luxury. It is home to some of the world's most opulent hotels and resorts.  I have put together a list of some of my favourite luxury resorts below!
1. Ana Mandara Villas Resort & Spa Da Lat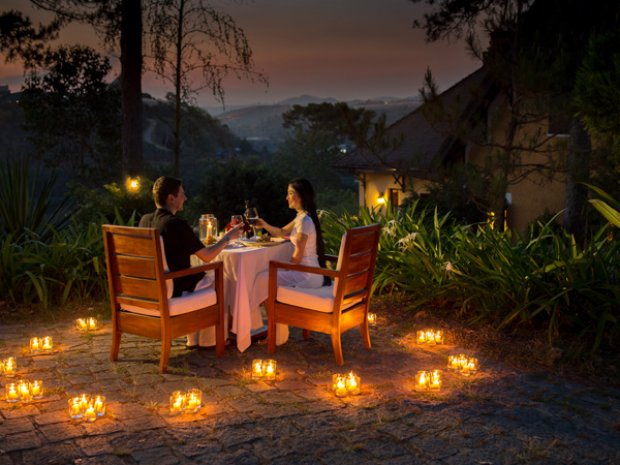 Image Credit: Ana Mandara Resort
This award winning 72-room and villa luxury resort is located in the Da Lat, Lam Dong Province of Vietnam. Ana Mandara is an 80-year old French-style resort that has been lovingly remodeled to cater to those who love the finer things in life. The experienced staff ensure that the needs of every guest is cared for during their stay and are happy to go the extra mile by helping to organize unique excursions or exquisite spa treatments. Guests are guaranteed a unique culinary experience too as the resort offers 6 dining options.
Nestled among green hills and having mild year-round temperatures, Ana Mandara Villas Resort & Spa is the perfect place for rest and relaxation.
2. Evason Ana Mandara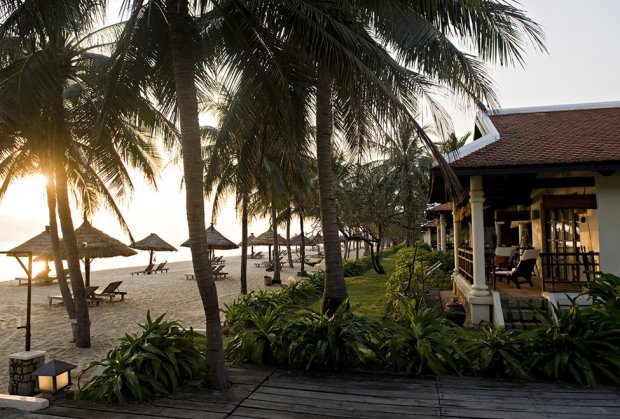 Image Credits: Evason Ana Mandara
Nha Trang is located on the South Central Coast of Vietnam and is famous for its beautiful beaches, awesome scuba diving and clear water snorkelling. Amidst all its beauty sits the only beachfront resort, Evason Ana Mandara, which is home to 74 semi-detached villas. Each classically designed villa boasts spectacular views of the bay. Dining in the villa is a unique experience as chefs take pride in serving fusion dishes along with classic Vietnamese favorites prepared with fresh local ingredients. Spa treatments are also a must at Evason Ana Mandara. Their extensive spa menu consists of traditional and modern therapies to ignite ultimate relaxation and rejuvenation.
If you're looking for a unique, traditional Vietnamese experience, Evason Ana Mandara is the place to go.
3. La Veranda Resort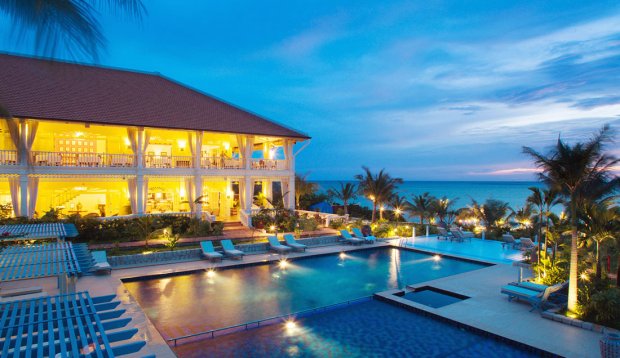 Image Credits: La Veranda Resort
This tropical paradise is located on Phu Quoc Island in Vietnam. La Veranda Resort is nothing short of pure luxury with its 70 private balcony rooms set against a backdrop of brilliant warm sand, tropical gardens, and magnificent views of the turquoise calm waters of the Gulf of Thailand.
Its location is perfect for vacationers looking to engage in water-activities as the seas are calmer on this side of the island.  The resort includes three options for dining which guarantees something for everyone. This boutique resort is the perfect destination for both families and honeymooners alike.
4. Banyan Tree Lang Co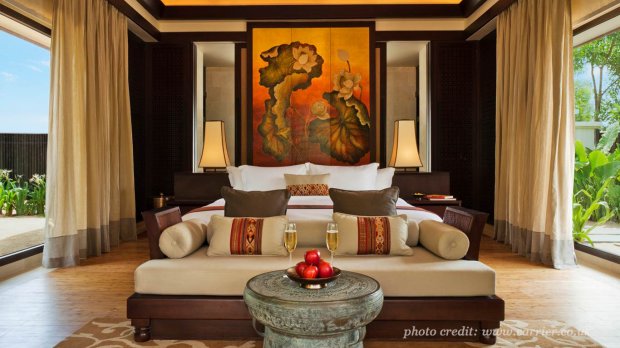 Image Credits: Banyan Tree Lang Co
Banyan Tree Lang Co is a unique resort that adopts its design from the Vietnamese Dynasty. The resort offers lagoon pool and beach pool villas with unequalled distinctiveness and seclusion. Elements of the rich Vietnamese culture is embedded in the entire resort, lending itself to a feel of remarkable history and luxury. Banyan Tree Lang Co offers exquisite dining options and their award-winning Spa is a retreat unto itself.
The resort is built on a UNESCO World Heritage site and private bay with exquisite panoramic views of the sea and mountains. The lush tropical landscape is the idyllic setting for any special occasion or a lavish getaway.
5. Vedana Lagoon Resort & Spa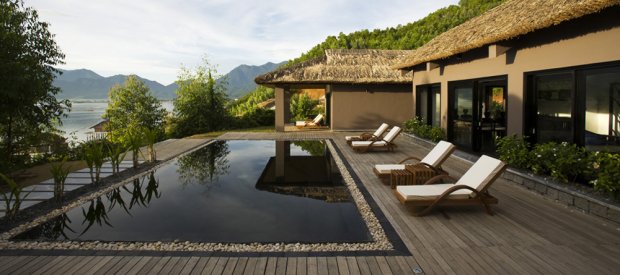 Image Credits: Verdana Lagoon
Imagine waking up to the sound of lapping waves, a feel of the gentle sea breeze and the sight of tranquil landscapes. All this and more is waiting at the Vedana Lagoon Resort and Spa in the Phu Loc district of Hue, Vietnam. This unique resort offers an amazing wellness spa that will help you forget the stresses of life and bring you back to a fresh and rejuvenated state. The restaurant available offers authentic Vietnamese delicacies as well as Western selections prepared to perfection. Each villa and bungalow offers spacious living and bedrooms with traditional Vietnamese design.
The water villas have balconies perfect for viewing the sunrise while sipping a cup of morning coffee, or the watching the glorious sunset with a glass of evening cocktail. The expertly trained staff can organize a multitude of activities to keep guests occupied, or guests can simply opt to lay back and indulge in the beauty of nature.
With plenty of long weekends coming up in 2015, you may want to start searching for the best travel packages to Vietnam! Remember, the earlier you start planning, the greater your savings!