Busan is a city where you can always find something fun to do, whether you are staying for a few hours or a few weeks. The city's variety is what makes it so difficult to choose one place to stay! To make your decision easier, h ere is a brief list highlighting some of the best areas to stay in Busan, based on interests, attractions, and of course, proximity to the city's best beaches.
Haeundae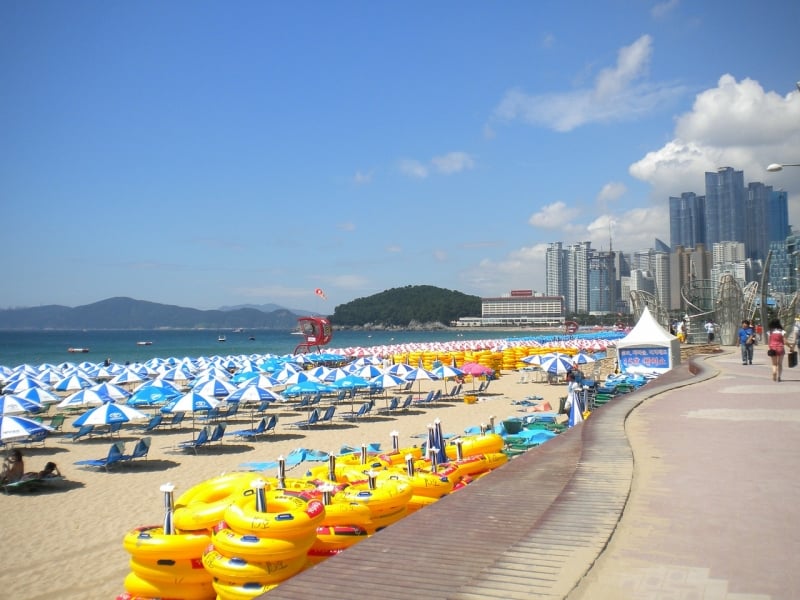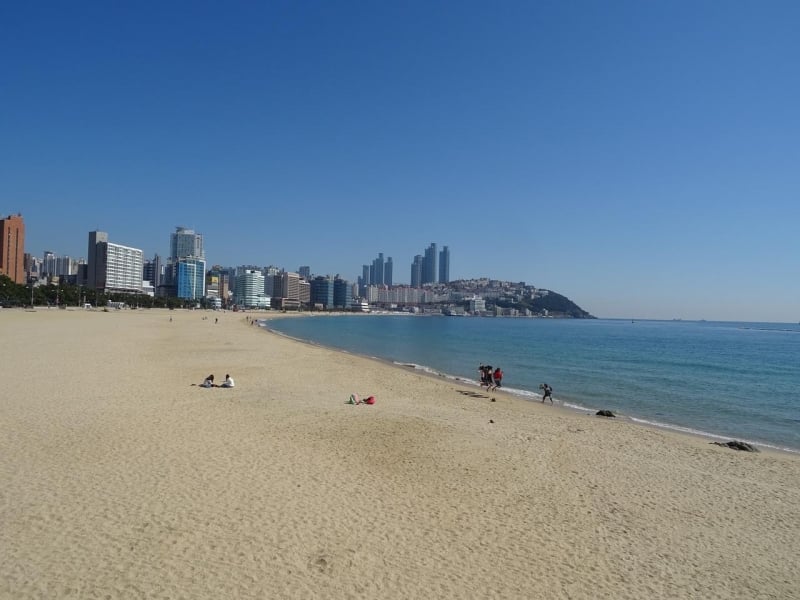 Home to the Busan International Film Festival (BIFF) and one of the largest beaches in Korea, Haeundae is a top destination for travellers visiting Busan. This city by the sea is perfect for families, friends, and solo travellers. In addition to its array of shops and restaurants near the beach, Haeundae is famous for Dongbaekseom Island, historic sites such as the APEC House, and Gwangan Bridge.  
Who should stay in Haeundae?
Beach bums
Families
Travellers of all ages
Travellers with any budget
Pros
The biggest beach in Busan
Many spas and bathhouses  
Close proximity to attractions such as Dongbaekseom Island
Cons
Farther away from other parts of the city
Can be crowded during the summer
Sasang
Sasang, in west Busan, is a major transportation hub with connections to the international airport and the intercity bus terminal. Shops and restaurants can be found everywhere in this bustling part of the city, though historic sites and beaches are farther away. Sasang is ideal for travellers just staying overnight, especially before a flight home.
Who should stay in Sasang?
Travellers who are looking to travel to other parts of Korea
Short-term travelers
Pros
Bus terminal for easy intercity transportation
Close to Gimhae International Airport
Cons
Farther away from the larger beaches
Fewer attractions compared to other parts of the city
Seomyeon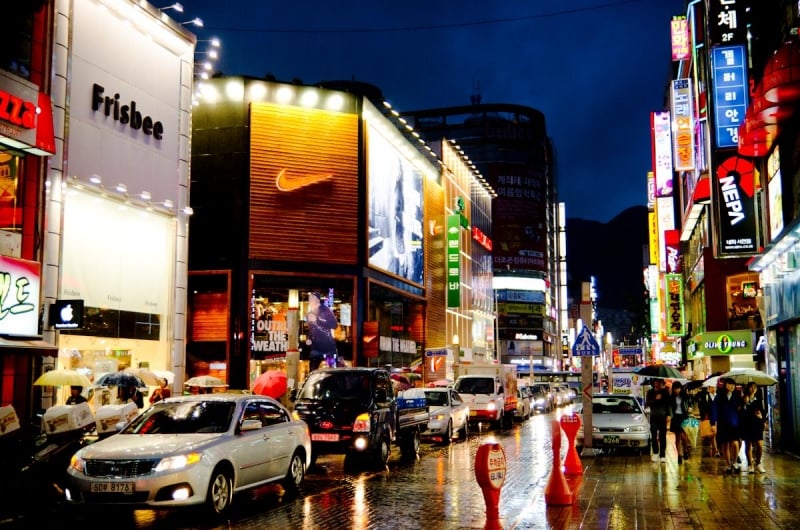 Shops, restaurants, and cat cafés characterise this district in the heart of the city. Popular with young Koreans and foreigners, Seomyeon has some of the best nightlife in Busan and can be friendly to all budgets. The underground shopping at the Seomyeon subway station offers bargains that cannot be missed, while the Lotte Department Store offers luxury goods for brand-conscious shoppers.
Who should stay in Seomyeon?
Young travellers
Foodies
Shopaholics
Travellers with any budget
Pros
Many options for shopping and restaurants
Central location for sightseeing
Offers a vibrant city vibe
Cons
Farther from the beach
Crowded
Can be loud
Nampodong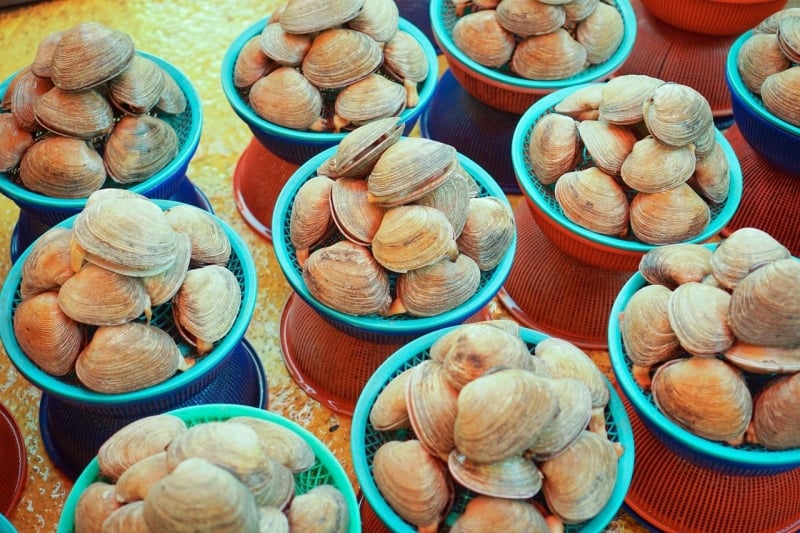 Travellers beware – an extended stay in "Nampo" can be dangerous for your wallet! Luxury brands, cosmetic shops, and delicious street food will keep you entertained for hours. Nampo is also a short walk from Jalgachi Fish Market, Yongdusan Park, and Busan Tower, as well as a bus ride away from beaches like Songdo.
Who should stay in Nampodong?
Pros
Great shopping
A variety of restaurants
Excellent street food
Close to Jalgachi Fish Market
Cons
Must take a bus to get to the beach
Can be expensive, especially if you love shopping