Singapore is infamously known for it's fast-paced lifestyle and competitive nature. But the country is not short of heavenly spa treatments! If your tired soul is in need of a energy boost, take your pick from these 12 hotel spas for an indulgent, pampering session.
1. Sofitel Singapore Sentosa Resort & Spa – So SPA
If this hotel spa doesn't rejuvenate your soul, nothing else will. Sofitel Singapore Sentosa Resort & Spa's So SPA is the quintessential luxury treatment and a game-changing experience by itself. With a whopping 14 indoor treatment rooms and six lavish outdoor pavilions, it's the largest So SPA in the world. Enter this oasis of utmost serenity and you'll find yourself emerging all refreshed and recharged. So SPA's special menu blends ancient traditional method with modern French cosmetology for an effective healing treatment retreat. It's no wonder that this hotel spa is a multi-award-winning experience.
But this exquisite extravagance doesn't stop there, lull your day away relaxing in the outdoor spa garden, complete with a stunning lap pool and cascading waterfall feature at its float pool. After that, end your spa experience with a relaxing soak in the Moroccan rhassoul clay mud pool for a detoxifying finish.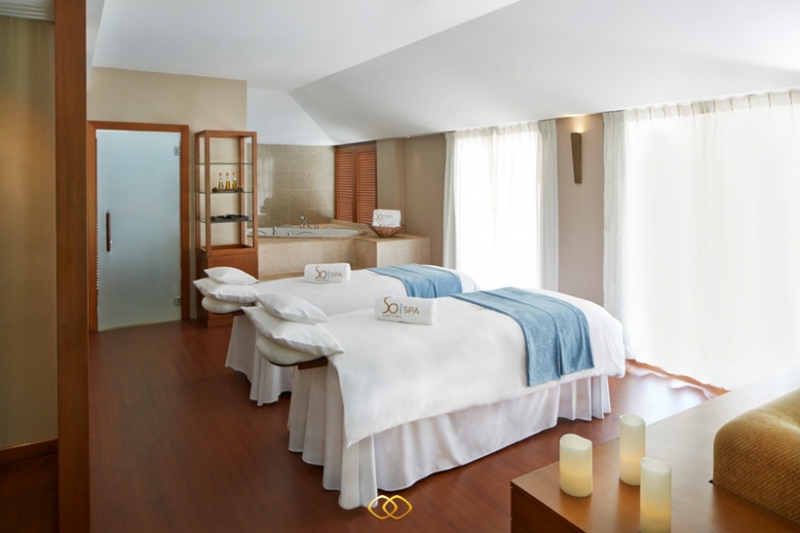 From now till 30th June, So SPA is offering an indulgent So Much Love Package customised as a treat for your parents! Express your love for your Dads and Mums with a 45-minute  toning, detoxification, or anti-ageing body scrub, and a 60-minute massage that'll definitely soothe their tense and overworked bodies. It's the best way to thank them for all their hard work, and their infallible love, don't you think?
2. W Singapore Sentosa Cove – AWAY Spa
AWAY Spa is nestled in the exclusive oasis of W Singapore Sentosa Cove. With its state-of-the-art facilities and contemporary design inspired by the natural coastal and rainforest landscape, it offers a decadent respite on the sunny island of Sentosa.
The spa features a specially concocted herbal bath that lets you soak up the nutrients and healing elements. The salt water and lavender mix is said to alleviate muscle and joint pains, lower high blood pressure, bolster one's immune system and much more! After the herbal bath treatment, immerse yourself into the warm vitality pool for a calm and tranquil rest. With all these health benefits, a visit to AWAY Spa is definitely one to die for!
Recharge your tired souls with the spa's Re(Treat) Yourself Package that's on offer through the end of the year! This amazing deal includes a sumptuous daily breakfast for 2, as well as their signature All About Me Massage with daily personal training or aqua fitness programmes. You'll get an enjoyable staycation experience at the luxurious W Singapore Sentosa Cove too!
Want to find out more about how a staycation at W Singapore Sentosa Cove looks like? Just click HERE!
3. The Westin Singapore – Heavenly Spa
This award-winning spa is tucked away on level 35 of The Westin Singapore, and is complimentary for all in-house guests of the hotel. Step into Heavenly Spa and you'll instantly feel a sense of pure serenity from it's calming organic design. The spa's extensive menu is handpicked to guarantee maximum comfort throughout the whole luxurious experience.
The aromatherapy treatment of Heavenly Spa centres around harnessing the fragrance and healing properties of traditional teas, inspired by the Oriental, Indian, and Malay customs. The massage oils not only relieve physical pain and tension, but also leave you with a piqued sense of hydration and mental wellness after an uplifting treatment.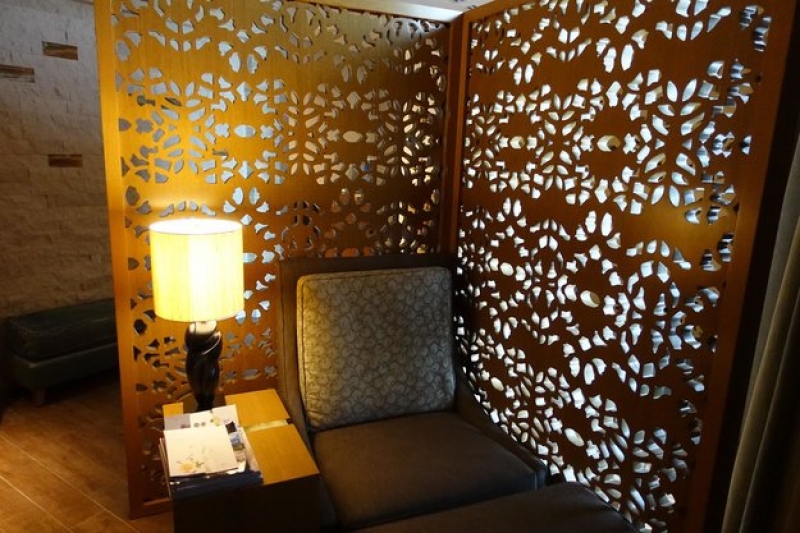 With facilities like hydraulic beds, Experience Showers, Aromatherapy Steam Bath and it's Whirlpool jacuzzi boasting advanced technology, you can guarantee that your visit to Heavenly Spa would be a perfectly relaxing and enriching experience. They even have a women's and men's lounge specially designed for your post-treatment rest, complete with individual cubicles so you can rest in privacy and comfort.
Out of ideas on what would be an ideal present for Father's Day? It's never too late to book him a massage or spa treatment! For all the past years he's been working without a complaint just to provide for the family, his shoulders and back must be aching for sure. That's why you should treat him to a 30-minute invigorating and hydrating body scrub that enhances blood circulation in the body, followed by a 90-minute Muscle Ease deep tissue massage for a rejuvenating experience.
Prices start from: $300++ per person, $550++ per couple
Available from: 1 - 30 June 2017
4. The St. Regis Singapore – Remède Spa
Visit the glamorous Remède Spa at The St. Regis Singapore for a unique and satisfying modern spa experience. It's the only spa in the country to have a ice fountain outside its steam chambers to further amplify the refreshment of the steam process. The spa boasts a plethora of trademark treatments such as the Chi Nei Tsang massage, a form of Taoist healing therapy, and its acclaimed Warm Jade Stone massage which especially aids in relieving both mental and physical tension. The Remède Spa also houses world-renowned pedicurist Bastien Gonzalez, who has perfected the art of foot treatments with his waterless pedicures.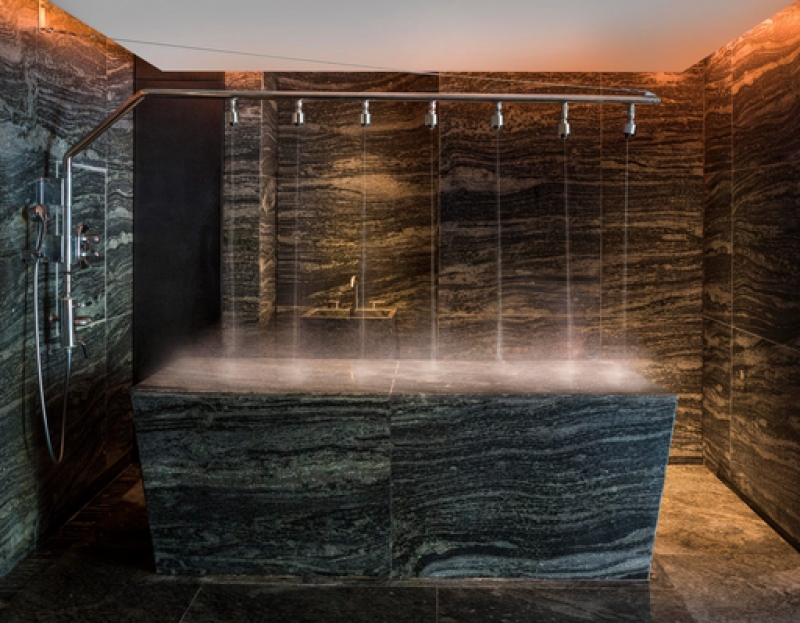 They also have a signature Vichy Shower Massage, where you'll recline on this heated marble bed and enjoy a warm Vichy Shower, complete with a dry brushing and a facial massage. Just think: the combination of soothing massage strokes that ease every tension in your body, coupled with warm water that flows gently over your skin – it's pure bliss. While you're at it, why not have a staycation at The St. Regis Singapore? Every room comes with its own butler service, so you'll definitely be pampered from top to toe! 
5. PARKROYAL on Pickering – St. Gregory  
This award-winning hotel spa is guaranteed to soothe your soul and give your body a much-needed rest. St Gregory Spa boasts traditional healing therapies and refreshing facials and massages, and is a favourite amongst business travellers who are in need of a quick but effective spa treatment. The spa also prizes it's 300-metre garden walk and infinity pool, exclusive for guests to enjoy this revitalising break from your everyday quotidian routine.
6. Grand Hyatt Singapore – Damai
It's no surprise that Damai makes for a top-rated hotel spa in Singapore; take a step in and you'll be transported to a tranquil sanctuary away from the hustle and bustle of the strenuous city life. The spa features facilities such as the well-loved indoor stone tub and a beautiful private outdoor water terrace in the couples' suites. Aptly meaning "peace" in Indonesian, Damai is an encompassing spa experience steeped in cultural healing philosophies and traditional massage techniques to help you attain your own inner peace.
7. Mandarin Oriental Singapore – The Spa
The Spa at Mandarin Oriental Singapore is a sleek and modern respite, personalised to suit your body wellness needs. Distinguishing itself from many other luxury spas in Singapore, they even offer specialised treatments aimed at the tired souls of gentlemen. Try out their other hotel spa programmes such as the Digital Wellness Escape for a revitalising experience, which eases the stress and strain from frequent use of digital devices. Sounds like we all need that package!
8. Fairmont Singapore – Willow Stream Spa
The most attractive draw of Willow Stream Spa at Fairmont Singapore hotel is perhaps it's efficient and equally effective luxury treatment. The head-to-toe experience is attuned to fit the packed schedules of busy workers in the business district of Singapore, who barely have time for a breather. Boasting 23 decadent treatment rooms, elegantly-designed relaxation lounges, private jacuzzis, whirlpools, cool plunge, steam and sauna rooms, and more – you'll definitely be in for a rejuvenating treat!
9. Singapore Marriott Tang Plaza Hotel – The Retreat
Located right in the city, The Retreat in Singapore Marriott Tang Plaza Hotel lives up to its name, as a much-needed haven to escape the glitzy lights of Singapore's largest shopping belt. Pamper yourself with one of the hotel spa's uplifting facials or in-suite massages, and you'll understand the draw of this lavish spa therapy. They even offer manicures and pedicures as well, so you're definitely in for a complete day of self-pampering!
10. Marina Bay Sands Singapore – Banyan Tree Spa
You don't have to travel far for the ultimate therapeutic spa session, Banyan Tree Spa's got you covered! This organic sanctum rests 55-storeys up in Marina Bay Sands Singapore, overlooking the glistening waters of the Singapore River and against the backdrop of the gorgeous city skyline. Bask yourself in this aromatic spa therapy inspired by Asian blends for a pure relaxing experience you won't forget.
11. The Ritz-Carlton Millenia Singapore – The Ritz-Carlton Spa
For a truly synaesthetic experience, indulge yourself in an exclusive pampering session at the Ritz-Carlton Spa. From aromatic blends to time-honoured massage therapy regimes and  classical concertos by live cellists, this luxurious spa will engage all your senses for a soul-relaxing recharge. As a special feature, the spa also offers educational masterclasses where you can learn about massage techniques.
12. Shangri-La Hotel Singapore – CHI, The Spa
CHI, The Spa is the epitome of indulgence nestled in Shangri-La Hotel Singapore. According to Chinese tradition, "chi" is the life force which controls the vitality and strength of the individual's spirit. The spa seeks to harness that chi energy, as evidenced by its customised treatments in private tropical sanctuaries, placing great focus on body wellness and inner tranquility. When you're there, be sure to try out the favourite Lava Shell thermotherapy for a sensual and unwinding hotel spa experience.
Whether it's an uplifting facial treatment or a stress-relieving body massage, these hotel spas are guaranteed to give you a much-earned break from your everyday routine. Treat yourself to a soul-rejuvenating experience that you'll thank yourself for later!
P.S. If you need any more hotel recommendations, feel free to head over to TripZilla Stays
to check out other awesome staycation spots as well!