With more than 7,000 islands, it's not hard to understand why the Philippines is known for its sparkling aquamarine waters and brilliant white (and sometimes, volcanic ash grey) sands. But how do you know which fantastic beach resort to visit — especially when you're tight in the funds department? We've narrowed down a list of seven most affordable beach resorts in the country to get you started on that best value summer getaway.
Also read: Beach Getaways in the Philippines: 12 Resorts with the Most Stunning Views
1. Crystal Beach, San Narciso Zambales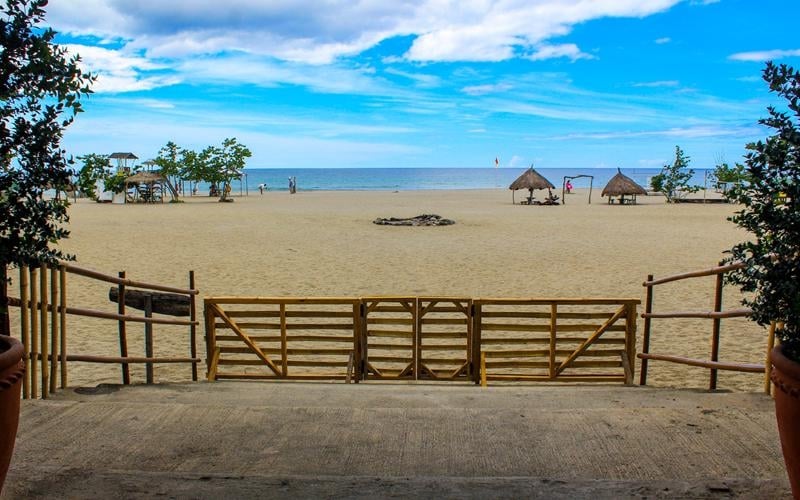 With the friendly starting rate of $55 per night for a beach hut, Crystal Beach in San Narciso Zambales is perhaps the most famous beach resort that is closest to Metro Manila. In as short as a four-hour drive, you'll get to escape the busy traffic of the metro and dive into refreshing beach waters. It is also a great location for those who want to learn to surf as it offers lessons for all levels. The resort also has a ton of activities for families, kids, and even company retreats.
2. Camiguin Volcan Beach Eco Retreat & Dive Resort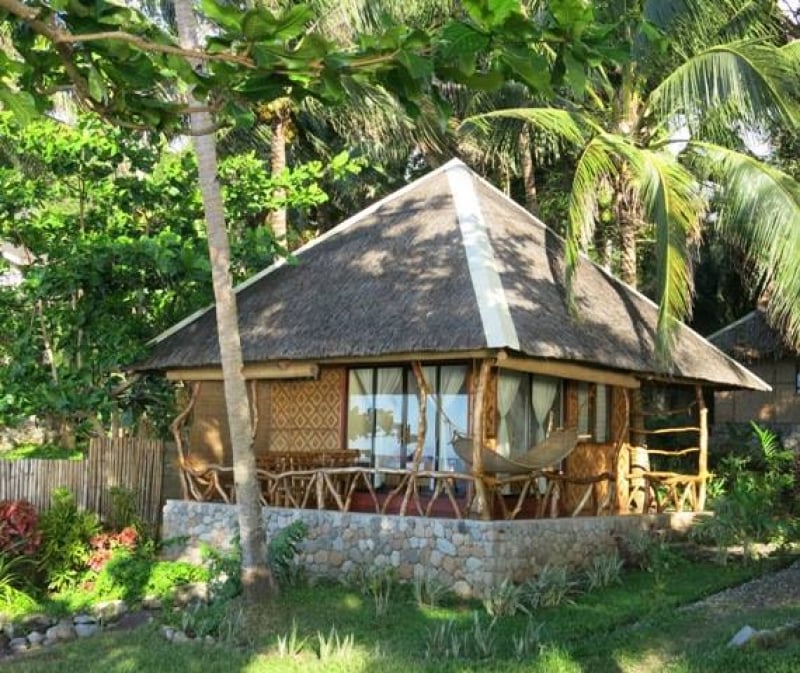 For as low as $45 a night, you will get to stay in a beautiful eco-retreat facility that's just minutes away from the pristine Mantigue and White Islands in Camiguin. Camiguin Volcan Beach Eco Retreat & Dive Resort is known to be eco-friendly as they use technology that preserves energy use and water consumption. It also has a coral conservation program. Camiguin is famous for having untouched pockets of nature: white sandy beaches, hot and cold springs, and hidden waterfalls.
3. Steps Garden Resort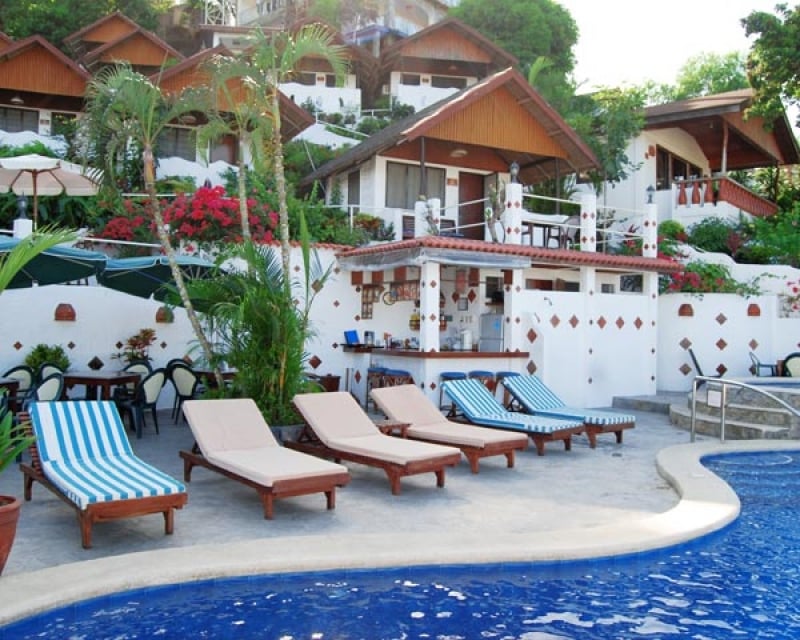 Described as a "quaint little paradise" in Puerto Galera, Mindoro, the Steps Garden Resort is becoming the locals' favourite boutique hotel. With Greek-Mediterranean inspired accommodations and located only 60 metres from the beach, this budget-friendly resort has an overwhelming number of positive reviews from guests. The beaches of Puerto Galera are not only deemed as a diver's paradise, they are also perfect for leisurely swimming. Rates for accommodations start at $35 per night.
4. Hippocampus Beach Resort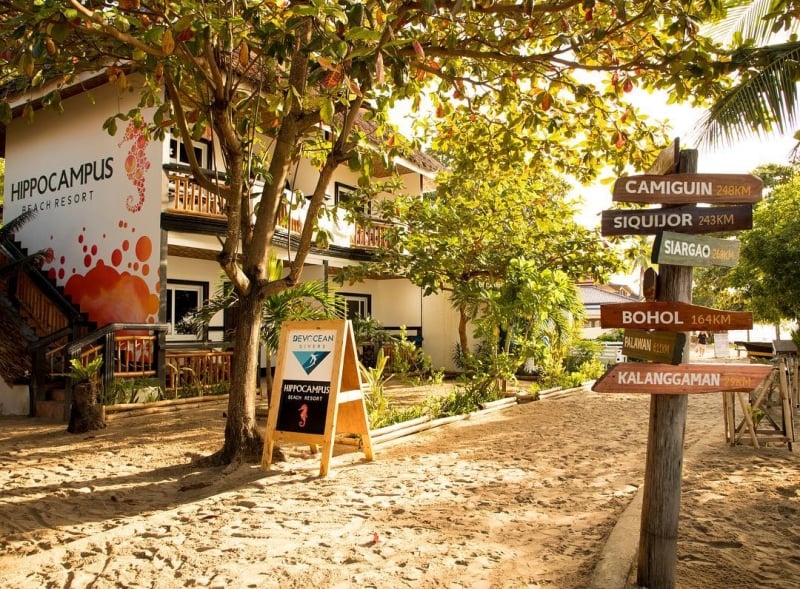 If you fancy diving with thresher sharks, you might want to book a flight to the idyllic Malapascua island, a world-class diving site located in the northernmost tip of Cebu in the Visayas region. The Hippocampus Beach Resort in Malapascua is known to offer the best value in accommodations. This small resort received rave reviews for offering wonderful hospitality to guests, having big spacious rooms, and being a few metres from the beachfront.
5. Bataan White Corals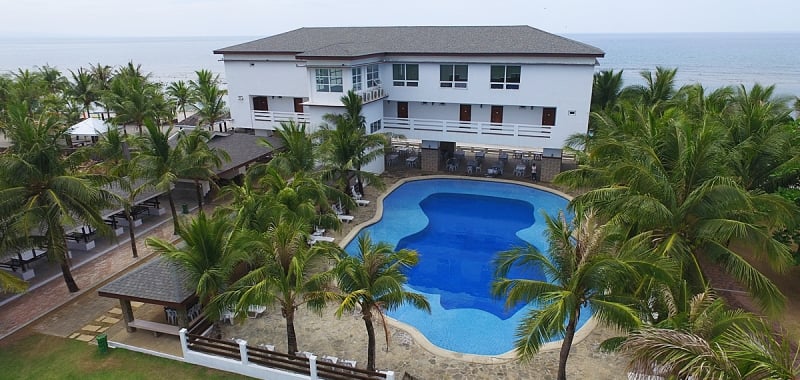 If you're travelling with a group of friends, you might want to consider Bataan White Corals Beach Resort in Morong, Bataan. At the budget rate of $125 per night for a room good for four people, this highly equipped resort is a venue for group and company outings because of its spacious grounds and beachfront location. It's a nice weekend getaway because of its close proximity to Metro Manila. A big plus factor is the giant pool which both the young and old will enjoy.
6. El Puerto Marina Beach Resort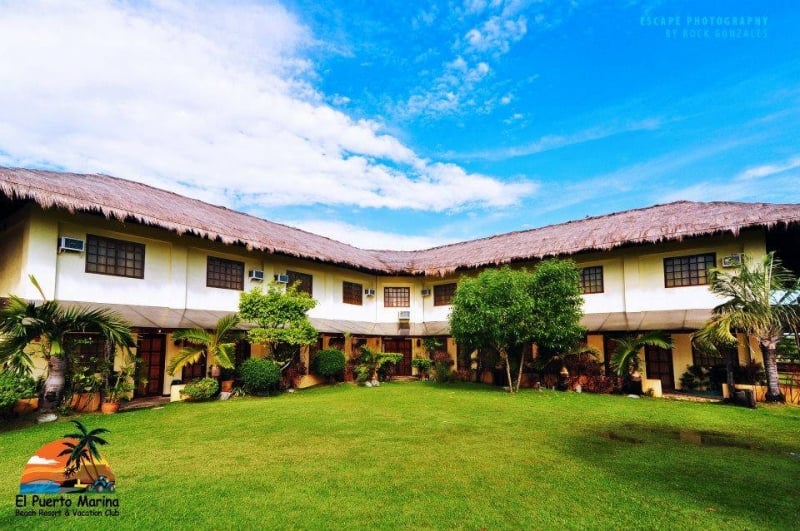 Another quick getaway from Manila is the El Puerto Marina Beach Resort  in Lingayen, Pangasinan. At $60 per night for an air-conditioned beach hut, the resort is described as a relaxing place to stay, away from the more famous and crowded beaches of Pangasinan. While the shore is adorned with fine black sand, they are kept clean and serene for visitors to enjoy.
7. Daluyon Beach & Mountain Resort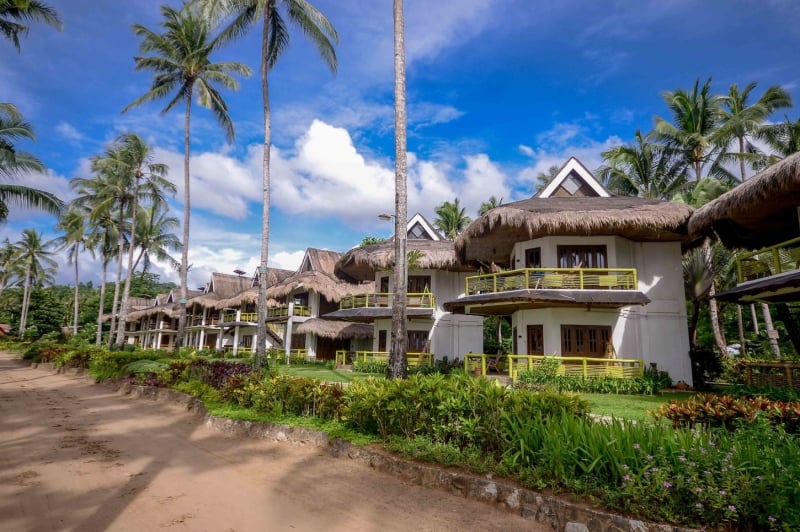 Nothing beats a great beach location and a surrounding mountain view—which is exactly what Daluyon Beach & Mountain Resort has to offer. Located in the beautiful Puerto Princesa in Palawan island, this beach and mountain resort has a largely unspoilt beachfront, is located close to a waterfall, and offers the famous Underground River tour. While the resort is significantly old and needs updating, it tenders unbeatable relaxation at an amazing budget price compared to other beach resorts in Puerto Princesa. With rooms starting at $103 per night, this four-star green luxury resort is highly recommended for families with children and friends travelling together.
Also read: Summer Getaways in the Philippines: 10 Resorts with the Most Spectacular Views & Amenities
Looking for more accommodations in the Philippines? Check out TripZillaSTAYS.