Taking a staycation in Singapore is the perfect way to take a quick chill pill over the weekend. Interestingly, we Singaporeans have so many 'pattern' that there's a wide variety of staycation-goers right here in our little red dot!
Fortunately, no matter what kind of staycation-goer you are, Singapore offers many hotels that suit all these different 'patterns'! So... exactly which kind of Singapore staycation-goer are YOU? Read on to find out!
Staycation-goer Type-1: The 'Bring-Whole-Extended-Family' Kind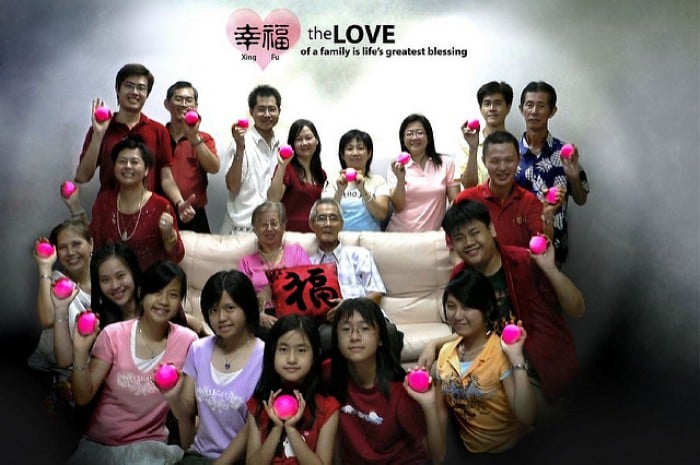 Image credit: Jason D' Great
These staycation-goers seriously love their families. Aunties, uncles, cousins, grandpas, grandmas… Bring the whole lot in. This group's pretty easy to spot: just look out for a big group at the hotel lobby. Not just any group, though, it's the one where there's kids frolicking around, teenagers glued to their phones, grandparents chilling away on the cushy sofas, and parents trying to keep it all together, as one of them tries desperately to check in as fast as possible. Despite the hectic-ness of it all, though, it's rather sweet that these families still make the effort to come out and connect with each other during their precious weekends!
We Recommend: Village Hotel Changi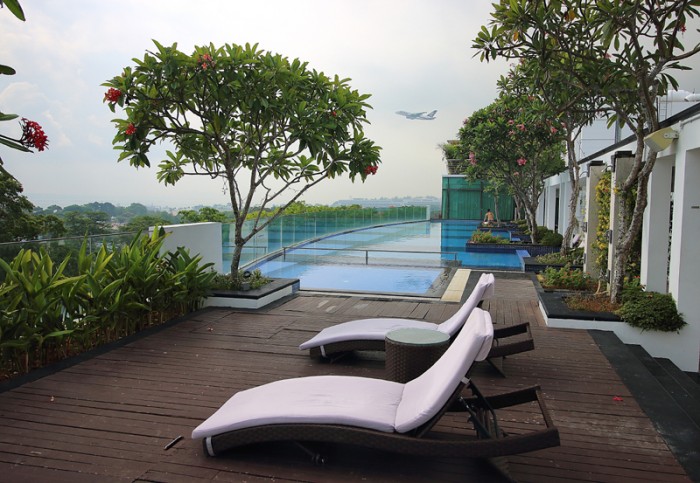 Image credit: Far East Hospitality
It doesn't matter which room you get for your staycation (Superior from $170, Deluxe from $190, or Club from $220), get ready to have a whole lot of family fun! Soak in some sun with a cycling excursion, with this hotel's complimentary bicycle ride (and don't worry about getting lost, they offer a cycling reference guide as well!). If that's not up your and your family's alley, then why not go for a free bowling game or two instead? Lastly, partake in a koi feeding session, which is perfect for the little ones! If you'd rather have a more chill time, then check out their Ubin Adventure instead, and enjoy a FREE three-hour bicycle rental at Pulau Ubin. Family fun combined with the languid Ubin life? Sounds great to me!
Learn more about Village Hotel Changi's weekend promotion here (Play & Stay) and here (Ubin Adventure).
Staycation-goer Type-2: The Helpless Foodies Kind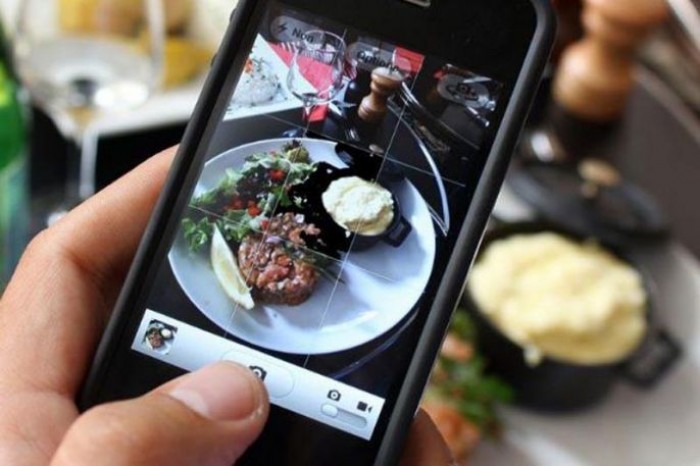 Image credit: Coconuts Singapore
Everyone knows at least a few people who love to call themselves foodies, with their Instagram palette filled with endless photos of food from cafes, hawker centres, restaurants, and more. For them, a staycation in Singapore is the best excuse yet to spend frivolously on food! After all, you've got to make the best out of your mini-vacation, yes?
We Recommend: AMOY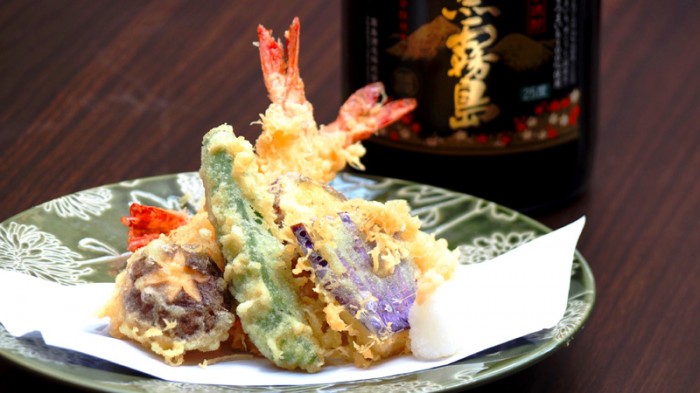 Image credit: Far East Hospitality
No need to bust out that wallet for a staycation in this hotel. Not only do you get a complimentary paired mini wine, brace yourselves for an exceptional dinner for 2 at JIN Fine Dining! With freshly-flown ingredients coupled with the skills of the renowned Chef Thomas Koh, who've previously helmed Hokkaido Sushi at M Hotel and have been in this industry since the 70s, this would surely make a great foodie experience for you (as well as awesome photos to upload onto your Instagram account!). Get the Deluxe Double room from $298, and enjoy all these amazing value-for-money deals with Singapore's number one hotel
Learn more about AMOY's weekend promotion here.
Also Read: GINORMOUS Foods Around the World You Simply Cannot Devour By Yourself
Staycation-goer Type-3: The Can't Be Bothered to Step Outside Kind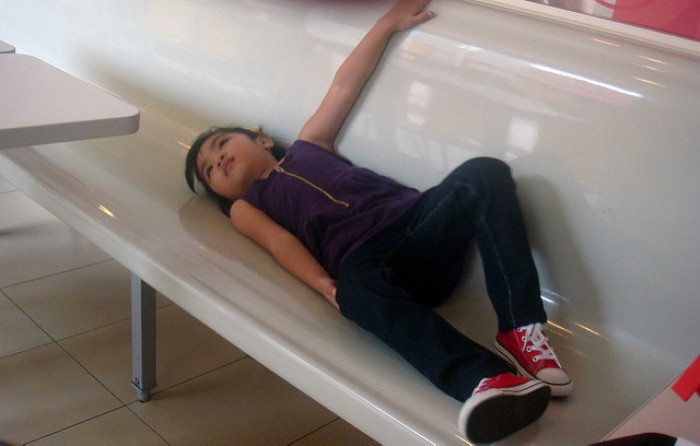 Image credit: Pheobe Inna
To these staycation-goers, why would you even want to, when your hotel has so many amazing amenities, and the only thing softer than your sheets would be how your heart feels when you're sinking into them? Also, room service is seriously the best invention after sliced bread. Bring on the slob!
We Recommend: Oasia Hotel Novena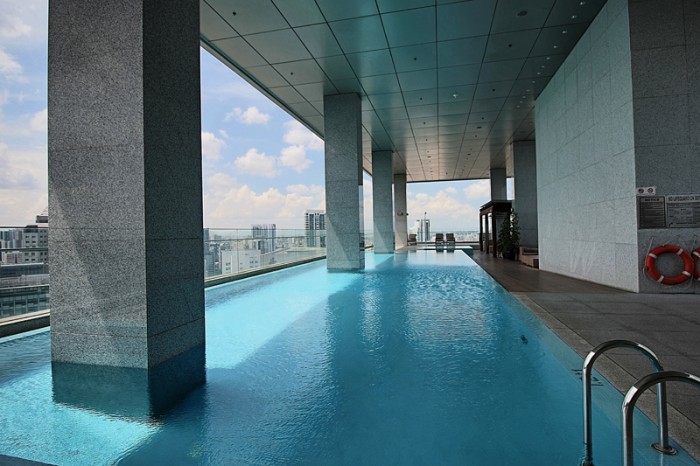 Image credit: Far East Hospitality
You know what would make your chill staycation even better? By getting yourself some club privileges, of course. Book a Club room for your staycation with Oasia Hotel Novena and gain access to the Living Room, with its very own delicious complimentary breakfast, private pool, and absolutely breathtaking views of the sunset beyond. Also enjoy evening cocktails on the house, priority check in, as well as unlimited internet access, just to name a few more perks! With all these available to you within the comforts and confines of the hotel, seriously why even bother stepping outside? 
Learn more about Oasia Hotel Novena's weekend promotion here.
Staycation-goer Type-4 : The Lovey Dovey Romantic Kind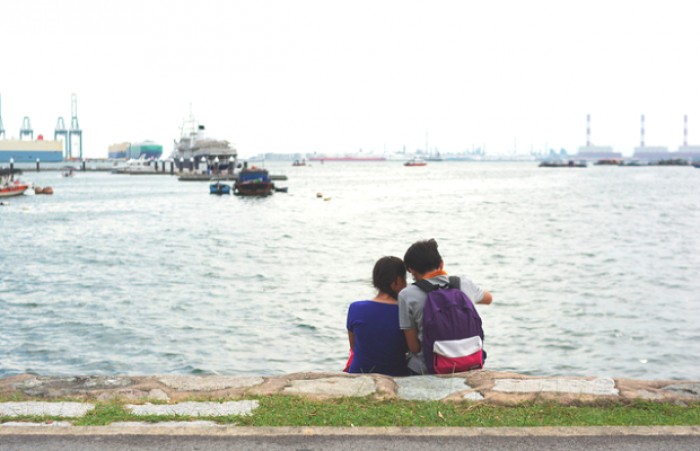 Image credit: Jin Guan KOH
This type of staycation-goer needs no introduction. Starry-eyed lovers will agree that staycations are the perfect way to spice things up. These couples love that they can finally enjoy some extended quality time, and take delight in indulging in a variety of rom-com-esque fare. *winks*
We Recommend: The Quincy Hotel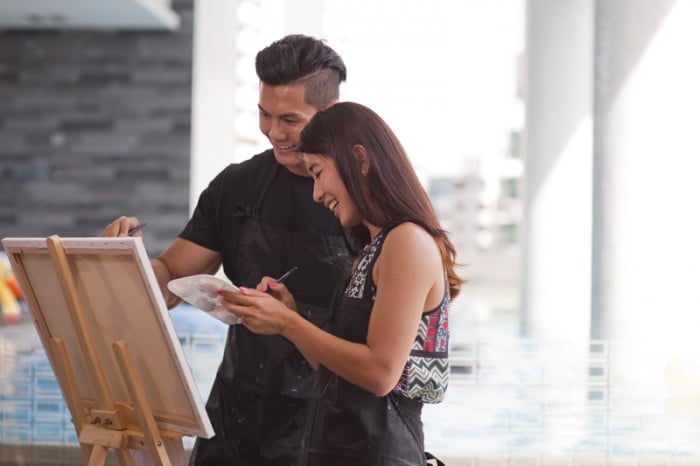 Image credit: Far East Hospitality
Looking for something super fun and different to do besides the usual staycation? Then why not enjoy a Chocolate Truffle Making session together on a gorgeous Saturday afternoon! After all, what better way to bond with your other half than through the aphrodisiac powers of cacao? Then, enjoy a movie under the stars by the pool as you sip on your complimentary red wine, sinking into your lover's arms. And all from only $278 for a Studio room! Pretty sweet deal, huh?
If chocolate's not your thing, though, then why not check in for your staycation on Sunday instead, and have a Couple Art Jamming Session together! Bring out the creative sides in both of you - or, alternatively, laugh at each other's complete lack of artistic sense. Either ways, it's bound to be fun, and definitely a staycation to remember!
Learn more about The Quincy Hotel's weekend promotion here.
Staycation-goer Type-5: The Atas Wannabe Kind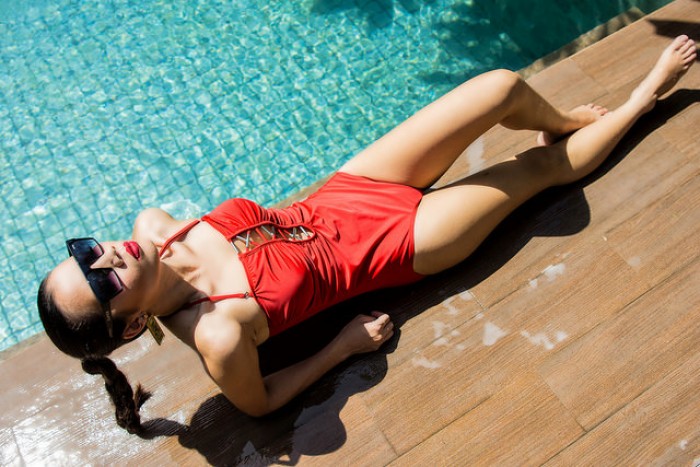 Image credit: Castio T. Lauren
So you really enjoy the atas lifestyle… And love to show it off to all your friends whenever you can. And what better way to do so then to plaster luxurious photos of you enjoying your bubbly champagne in an opulent-looking room on your staycation all over your social media! Better yet, gain access to exclusive club privileges in the hotel and, well, basically geo-tag everything, just so everyone knows where you're having your staycation. After all, if you've got it... flaunt it! 
We Recommend: Rendezvous Hotel Singapore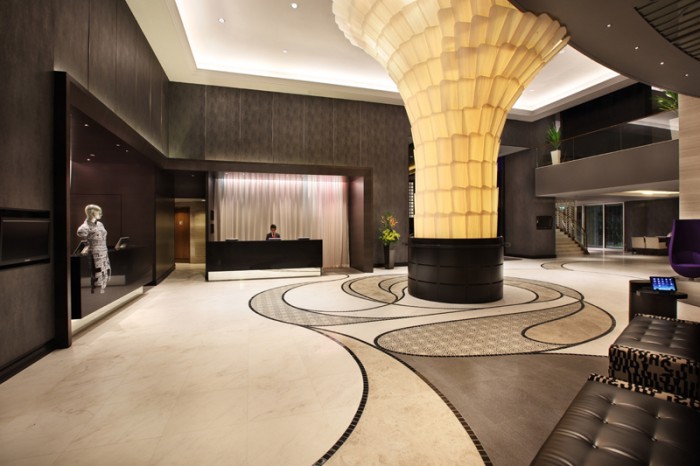 Image credit: Far East Hospitality
Who says you can't enjoy the luxurious life without the moolah? On your next staycation, book a Club room from just $298, and get ready for a weekend of opulent fun as you enjoy a whole host of activities! Relax that body of yours as you slip into the dreamy haze of the included Thai aroma oil body massage. Then, chill out even more with your complimentary movie tickets  to chase away your Monday Blues. Hungry? Then head back to your hotel to enjoy your free afternoon tea as you Facebook about how simply divine your fancy Singapore staycation is! Finally, just lounge around a bit more, because you only have to check out at 4PM the next day. Ahh, bliss. Pamper yourself crazy without that hefty price tag! 
Learn more about Rendezvous Hotel Singapore's weekend promotion here.
Staycation-goer Type-6: The Too Broke to Go Overseas Kind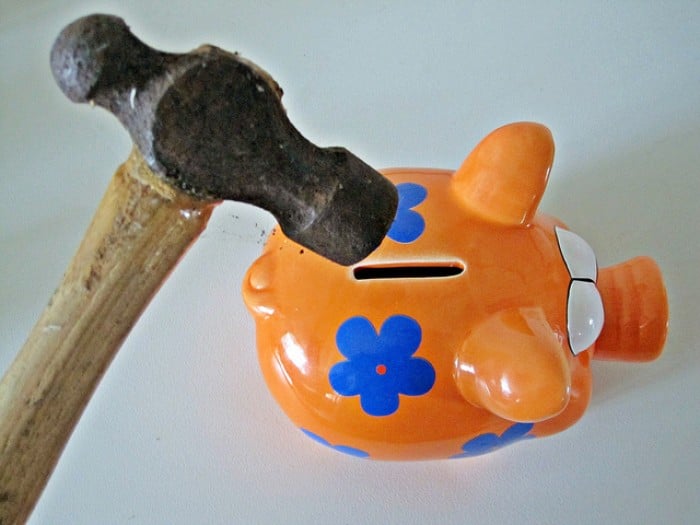 Image credit: Images Money
Looking wistfully at those amazing overseas photos on Facebook with your band of girlfriends? Well, a staycation right here in Singapore is way better than nothing, yes? Fortunately for us, Singapore has tons of great affordable hotels for us to do some R&R in, and we gleefully pounce on any great hotel deals, just so we can pretend that we're overseas, too!
We Recommend: The Elizabeth Hotel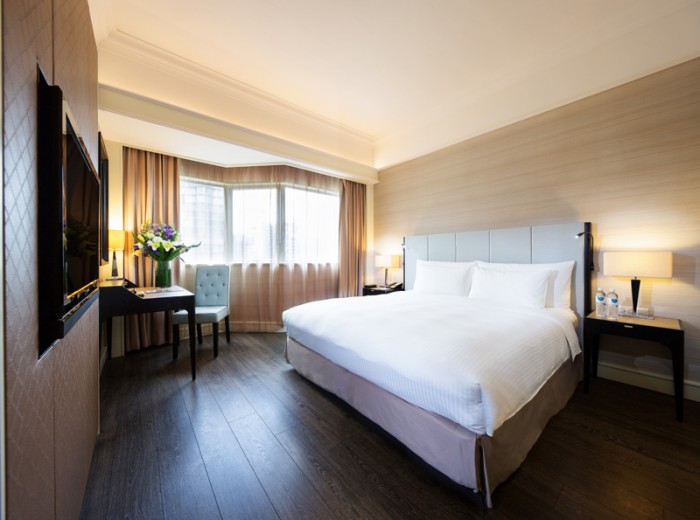 Image credit: Far East Hospitality
Here's a superbly affordable deal for you and one or two gal pals for the perfect girls' staycation: book the Premier Room at The Elizabeth from $170, and enjoy the late check-out at 3PM the day after! What's more it's located at the peaceful residential corner of Mount Elizabeth, so you can either choose to chat the day away about anything and everything, or take a 5-minute walk to Paragon Shopping Centre, if you're feeling a lil' more active and shop till you drop with your girls! But who are we kidding? Wouldn't you rather just laze your day away at this little slice of heaven and soak in the awesome staycation vibes?
Learn more about The Elizabeth Hotel's weekend promotion here.
Staycation-goer Type-7: The 'Shop-Till-You-Drop' Kind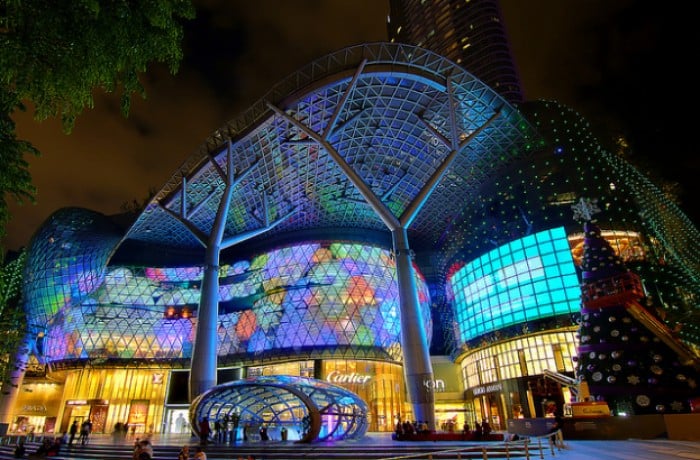 Image credit: Erwin Soo
Shopaholics, unite! Some people's idea of a perfect holiday would be one that involves tons of shopping, and luckily for this group of staycation-goers, Singapore is filled to the brim with shopping malls! These people are likely to book hotel rooms during the Great Singapore Sale period, just so they can wake up with the world of shopping at their doorstep, and hang around Orchard until the very last mall closes before retreating back to their cosy hotel room. Shopper's paradise, indeed.
We Recommend: Orchard Parade Hotel
Image credit: Far East Hospitality
Starting from only $160, book the Superior room with for your staycation at this hotel and have the world of shopping at your feet, literally! A five-minute walk away from Orchard ION, get ready to really shop till you drop, as you go from one mall to the other. After all, Orchard isn't known as the shopping hub of Singapore for nothing.
Learn more about Orchard Parade Hotel's weekend promotion here.
So which type of Singapore staycation-goer are you? Or are you just a bit of everything? Either ways, it's always fun to take a break at a divine hotel and feel pampered by these Weekend Deals once in awhile. Feel the chill vibes soaking into your bones, as you take your well-deserved break to charge up for the week ahead!
---
Brought to you by Far East Hospitality.