Ever had the experience of being so excited about going to a place, only to realize that it was such a let-down when you finally visited it? Some of Singapore's attractions might make you feel the same way, or at least make you wish that you tampered your expectations of those places. Whether it's planning your trip to Singapore, or just thinking of where to go for an afternoon with your friends, consider our alternatives to the usual conventional destinations around the island.
Of course, feel free to vigorously disagree with this article, if you feel particularly attached to any of the attractions listed. And without further ado, here are the six most overrated attractions in Singapore:
1. Singapore Flyer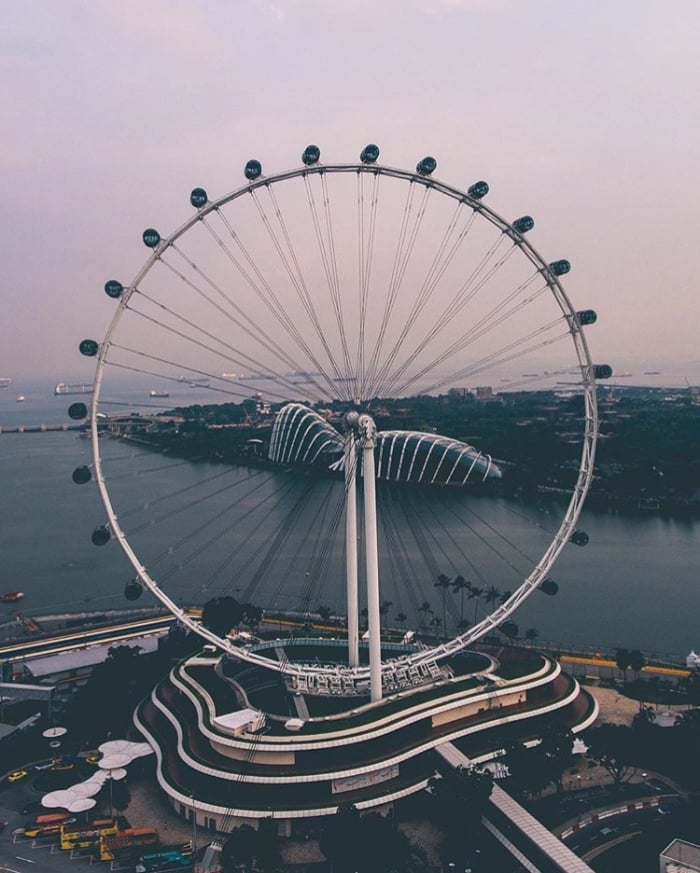 Best enjoyed from afar ⎸ Image Credit:  Singapore Flyer (Facebook)
The Singapore Flyer might be an iconic feature in the Singapore skyline, but getting a ride on it is not as memorable. For starters, the Flyer is located in an awkward corner of the Central Business District, bordered on three sides by the highway, away from the other attractions in the area. This means that visiting the Flyer would require a detour from the usual route towards other attractions in the south of Singapore. Furthermore, the cabins are usually packed with other visitors, making it difficult to enjoy the view on top with everyone noisily crowding about.
Alternative: Singapore Cable Car at Mount Faber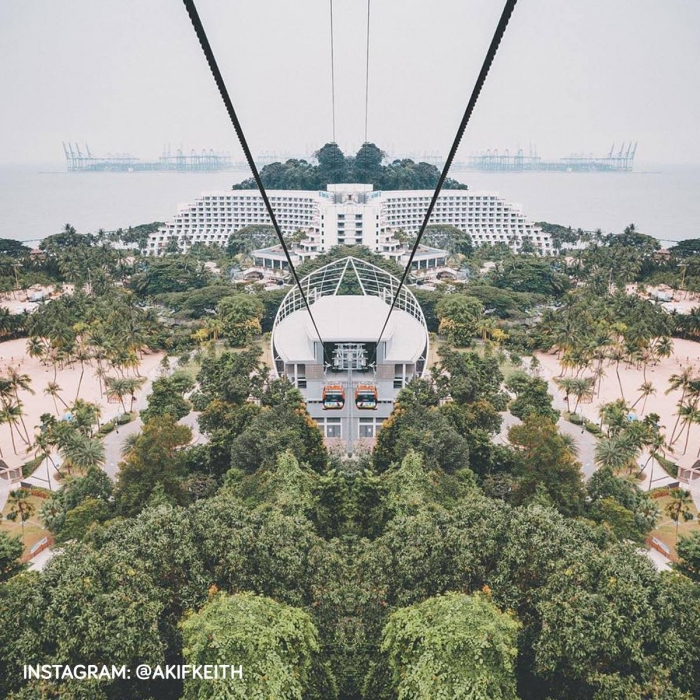 A much better option ⎸ Image Credit: Singapore Cable Car (Instagram: @akifkeith)
Why not try the cable car ride at Mount Faber instead? Towering over the southern region of Singapore, Mount Faber provides visitors with an excellent panorama of the sea and the surrounding area without a mandatory waiting time. You can also get a splendid aerial view of Sentosa Island from the comfort of your own private cable car – no more worrying about needless interference from annoying strangers! The cable car also takes you to Sentosa Island, which makes it a perfect addition for any outings there. The best part, however, is that Mount Faber has restaurants and pubs – you can enjoy the view with a glass of wine in hand before your ride.
2. Botanic Gardens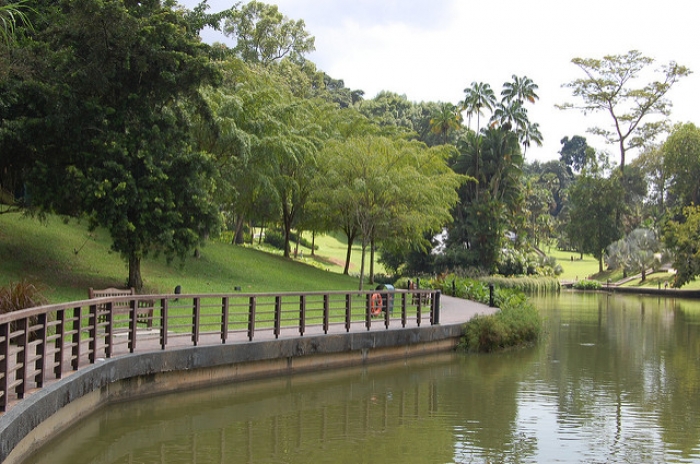 Just another park ⎸ Image Credit: edwin.11
As much as it is a UNESCO World Heritage Site, the Singapore Botanic Gardens simply screams tourist trap. Its fans might advocate the Garden's vast, idyllic spaces, and the large variety of local plants as its selling points, but such traits are easily replicated. In fact, the younger Gardens by the Bay has a similar design, and with two indoor domes for flora of different climates, outranks the Botanic Gardens in terms of plant variety. The paths in the Botanic Gardens are also rarely beautiful enough to reward a stroll through them, making the Gardens more suitable for resident joggers than tourists. With such sterile design, the Botanic Gardens feels like an over-sized park.
Alternative: Sungei Buloh Wetland Reserve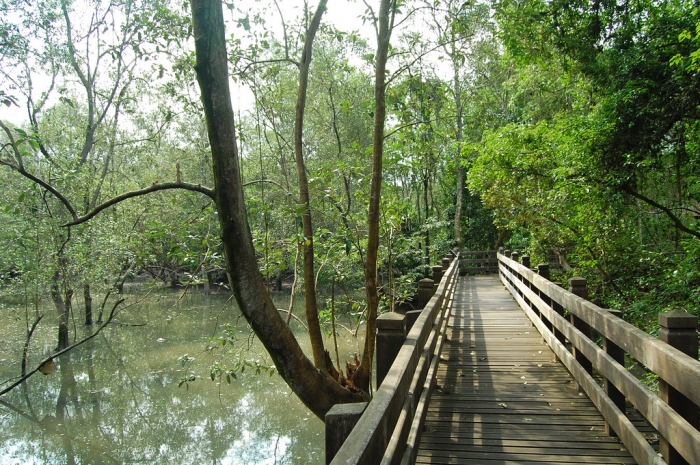 Dense mangroves, diverse wildlife and broadwalks - definitely not just another park  ⎸ Image Credit:  Lim Ashley
If you want to experience a taste of the local flora and fauna, or are just simply sick of cultivated landscapes, head over to Sungei Buloh Wetland Reserve. As Singapore's first ASEAN Heritage Park, this mangrove forest is teeming with local biodiversity, from mudskippers to shellfish to even migratory birds like sandpipers. The well-maintained paths also make visits there suitable for both couples and families. Head there over the weekend to join the free guided walks, and make your journey to the wetlands an informative one. If you are lucky, you might even spot otters!
3. Makansutra Gluttons Bay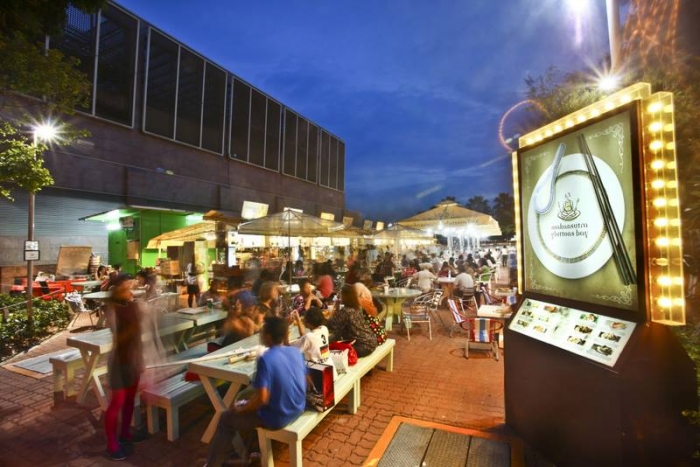 There are better places to enjoy good food without bursting your wallet ⎸ Image Credit: Makansutra
Teeming with stalls selling all kinds of Singaporean cuisine, Makansutra Gluttons Bay seems to be the best place to enjoy local food. Coupled with its attractive location (next to the iconic Esplanade), this dining area is a perfect draw for tourists and town-goers alike. The cost of the food at Makansutra Gluttons Bay, however, is much more expensive as compared to those in other similar food centres. You can definitely get the same dish for the same quality (or even slightly better) at a cheaper price. If you are intending to sample Singaporean cuisine, or simply want to satisfy your food cravings, there are better places to go than Makansutra Gluttons Bay.
Alternative: Maxwell Food Centre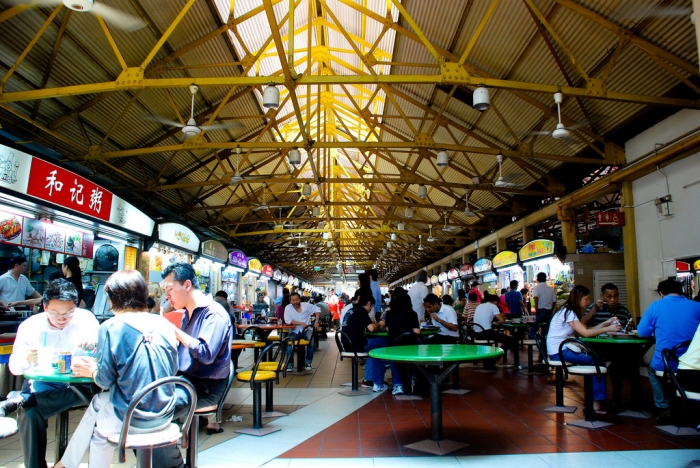 Home to the best chicken rice you'll ever have  ⎸ Image Credit: Nate Robert
Situated in the outskirts of Chinatown, Maxwell Food Centre offers a myriad of excellent local dishes at affordable prices. Besides the renowned Tian Tian Hainanese chicken rice, you can feast on food sold by other famous food stalls, such as deep fried prawn fritters, pork congee, and Fuzhou oyster cake. Furthermore, the food centre is located near many of the attractions in Chinatown! After a splendid meal, visit the Buddha Tooth Relic Temple or the Singapore City Gallery, both destinations just a short walk away. If you want to take a stroll around the area to aid digestion, cross the road into the heart of Chinatown and soak in its rich cultural atmosphere.
4. Coney Island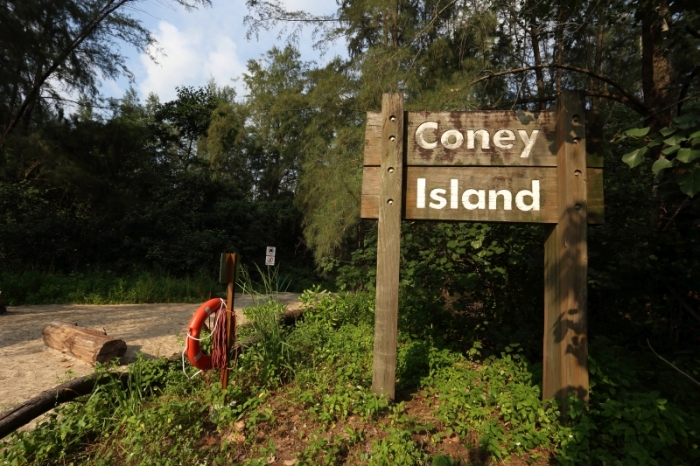 It does get boring fast ⎸ Image Credit: National Parks
Since public opening in the later half of 2015, Coney Island has rapidly grown into a popular destination for weekend visits. The island's untamed wilderness, a far cry from the highly urbanised mainland, drew crowds from all around Singapore. However, after actually spending an hour in Coney Island, you will realise that there is nothing much else to do on the island besides appreciating the thick foliage and trying to spot birds. The island's beaches are also full of sandflies, there is only one toilet in the entire island, and no rest stops selling beverages on the entire cycling trail! Nowhere else in Singapore would make you want to return to civilisation so quickly.
Alternative: Pulau Ubin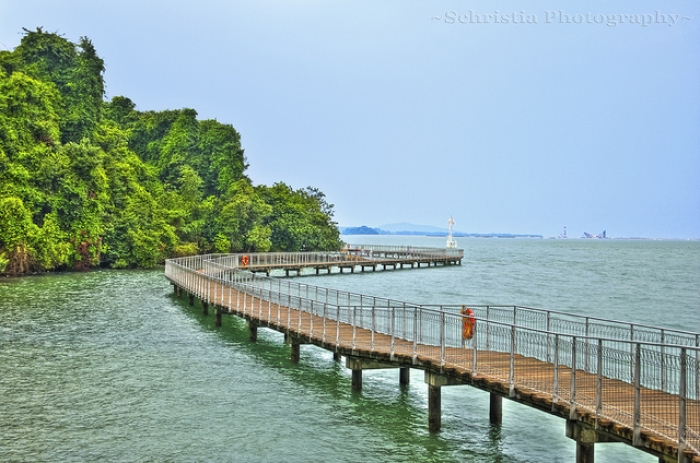 Don't miss out on visiting Pulau Ubin's Chek Jawa wetlands ⎸ Image Credit: Schristia
Replace your plans to Coney Island with ones to its much larger neighbour, Pulau Ubin. Situated off the coast of Pasir Ris and Changi, this island has the same "undeveloped" feel, but with an added rustic charm. While a sizeable number of people living on Pulau Ubin, this island still retains its "kampong" feel without neglecting facilities such as toilets and well-maintained roads. Cycle past the many wooden houses and abandoned quarries, and experience how the pre-urbanised Singapore was like. For the more sporty types, the island has various hiking trails and cycling paths, with sheltered stops along those routes. You can even have a sumptuous meal at the various stalls near the island's jetty!
5. Fort Siloso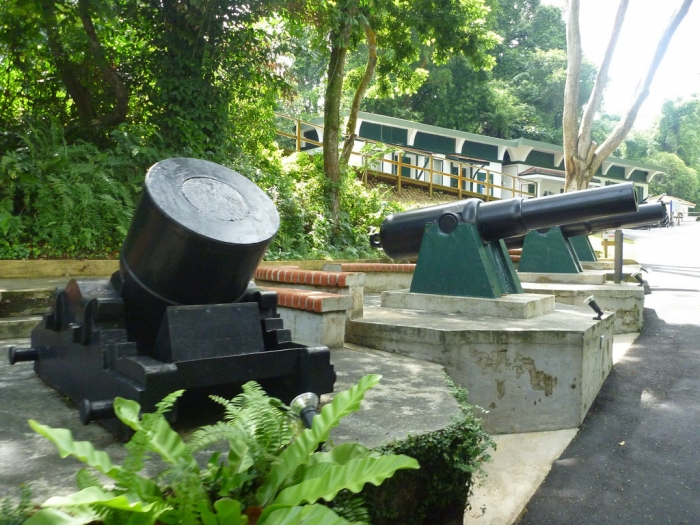 Way too isolated from everywhere else ⎸ Image Credit:  Michael_Spencer
As the sole restored coastal gun battery in Singapore, Fort Siloso is now a military museum with guided tours available to the public. While the museum is a prominent historical site, its location on the isolated end of Sentosa Island makes it rather inconvenient to get to from the mainland. Even with the new Sentosa Line and the addition of the Skywalk, a new elevated bridge that leads to the museum, Fort Siloso is unlikely to be a priority attraction for a day's outing on the island. Neither is it worth the time to travel to Sentosa just to visit the museum. In fact, you would be better off heading towards the other heritage centres and museums in Singapore to learn about local history.
Alternative: Battle Box at Fort Canning Hill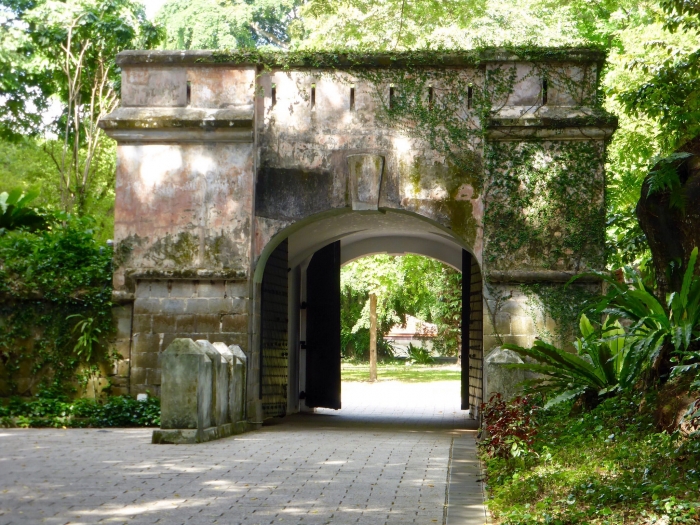 Relive history at the Battle Box ⎸ Image Credit: Bryn Pinzgauer
Similar to Fort Siloso, the Battle Box is another converted military building. Unlike Fort Siloso, however, this museum is easily accessible from Singapore's vibrant city centre, being situated at Fort Canning Hill. You can experience the final days leading to the British surrender of Singapore to the Japanese in its numerous rooms, before taking the free shuttle bus to the other museums in the area, or a stroll in the scenic Fort Canning Park. The Battle Box is undergoing a $300,000 makeover , and is scheduled to reopen in March. So take advantage of the revamped exhibits, and impress your friends with some newfound knowledge on Singapore's history!
6. East Coast Park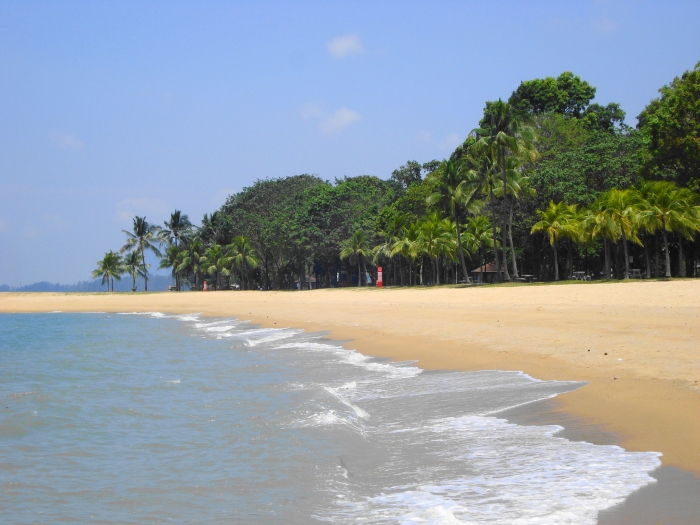 Cycling's probably the only activity worth doing at East Coast Park ⎸ Image Credit: mawique
Echoing the words of my trusted friend, East Coast Park is "just a very long cycling track". Singapore's longest beach park might span a significant portion of Singapore's southern coast, but it is easily outclassed in terms of scenery, the selection of water sports offered, and even dining options. Singapore's various reservoirs and northern beaches (such as Pasir Ris Park) host water sporting activities, with fewer beachgoers as well. Most of the restaurants in East Coast Park have outlets elsewhere, and there are better places to dine with the sea breeze running through your hair. The beach park's length is thus its only unique feature, which can only be capitalised by one activity: cycling.
Alternative: Lazarus Island Beach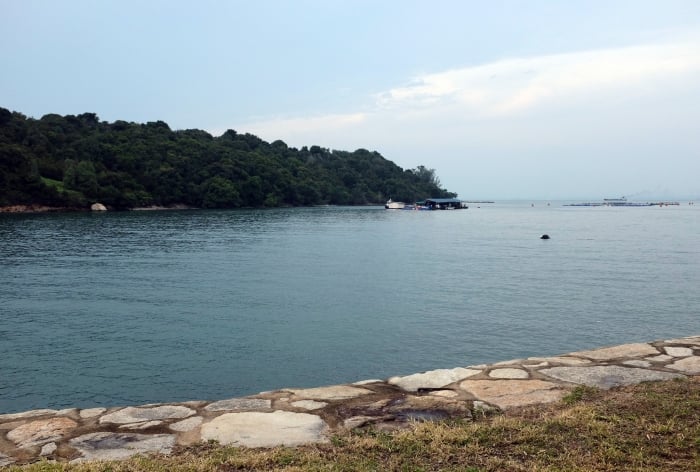 Quiet, with no crowds in sight  ⎸ Image Credit: Jnzl's Photos
If you are seeking a tranquil place to lie in the sand and soak up the beautiful scenery, the beach at Lazarus Island is an ideal place. One of the least known yet very accessible places in Singapore, Lazarus Island hides a secret beach with pristine sand and clear water. The island still gets very few visitors, so you can actually have the entire beach to yourself! You can choose to frolic in the water without needing to worry about crowds, or head inland for a stroll through its gentle greenery. To get there, take a ferry to St John Island from Marina South Pier, then walk for about 10 minutes to the island.
Overrated Hotels: Any hotel with single-floor rooms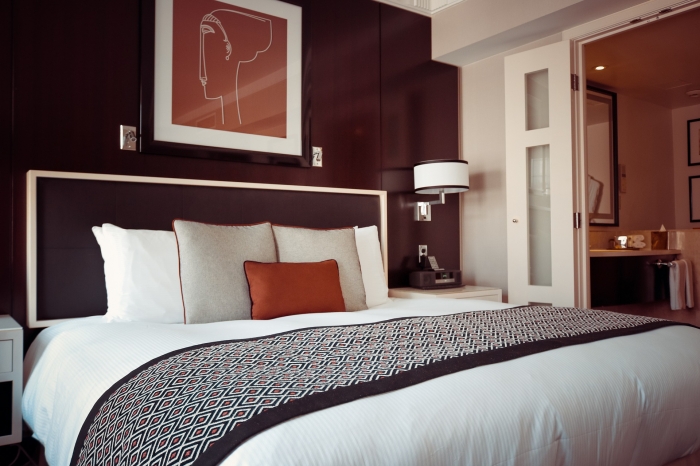 The bathroom next to your bed? Typical.
Worried that your favourite hotel might be overrated too? Well, if you are staying in a hotel that only has rooms with single floors, chances are that it is! Forget the illusion of cosiness that single-floor rooms conjure – if your bed is on the same level as your bathroom, your hotel room is definitely too cramped. What's more, waking up to the sight of your table or desk strewn with the remnants of last night's revelry isn't exactly the most pleasant experience in the morning. When you also consider the prices that higher-end hotels can offer for their single-floor rooms, you'll start to find that getting a single-floor hotel room might not be worth it after all.
Alternative: Loft Hotels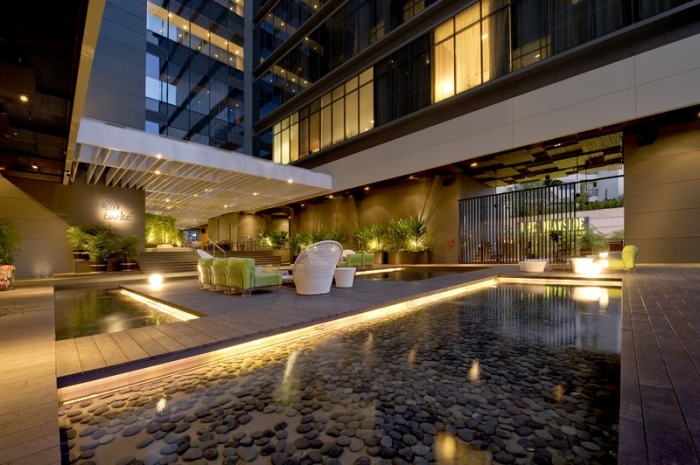 Classy interior ⎸ Image Credit: Studio M Hotel
Fortunately, not all hotels offer merely single-floor rooms! Loft rooms are available in certain boutique hotels, allowing you to have a more comfortable and spacious stay.
Our favourite is Studio M Hotel, which stands out for its location, quaint furnishings and unique rooms. Nestled along Robertson Quay, Studio M Hotel is far enough from the Central Business District to offer a quiet respite for its guests, and yet near enough for the various attractions in the area to be within walking distance. The bustling cultural utopia of Chinatown is a leisurely 15-minute stroll away, and the museums around Fort Canning Park are within easy access as well. You can even reach the iconic Gardens by the Bay with a short cab ride!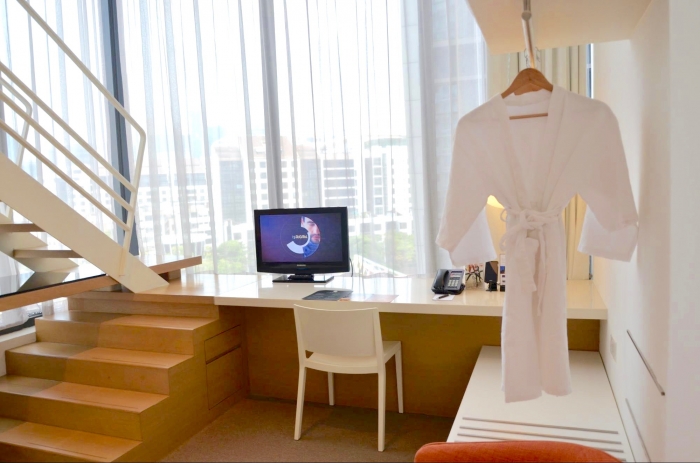 Look down from the window and take your pick from an array of dining options.
Besides cultural attractions and scenic locations, the area around Studio M Hotel boasts various affordable dining options. You can satisfy your oriental cravings at the nearby Marusaya, or walk along the river towards Liang Court for cheaper options. Bars are also extremely common in the nearby Clarke Quay. If you think enjoying a glass of wine in your room is the perfect way to end a night, bring it to another level by having it along the river at Le Noir.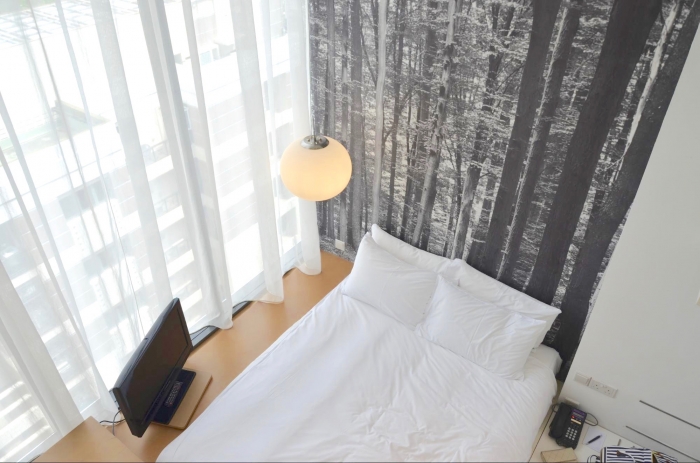 The bed just makes you want to roll in it forever.
Every single room in Studio M Hotel is a loft, which means you are guaranteed a double-leveled room during your stay there. Each room is also furnished impeccably, with smooth wooden floors and alabaster furniture, to give a neat pristine touch to your stay. The smaller lofts also have an adorably cosy feel, which are perfect for couple getaways.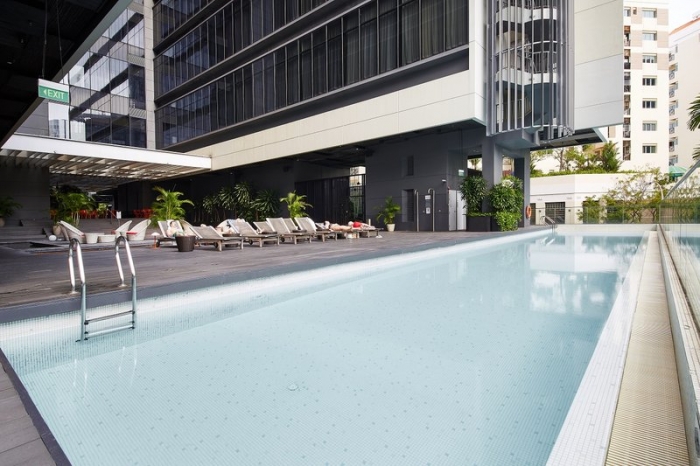 Even the pool looks inviting ⎸ Image Credit: Studio M Hotel
Why splurge on a single-floor room when you can easily achieve the same level of comfort AND have more space with a loft room? If you desire a more affordable hotel stay, the Studio M Hotel is guaranteed to give you an unforgettable one.
Do our list of overrated attractions resonate with you? Be it in planning a vacation to Singapore, wondering where to go during the weekend, or in deciding where to bring your visiting friends or relatives, use our list of less touristy but equally enjoyable destinations. After all, the path less travelled might sometimes be the most rewarding one.
---
Brought to you by Studio M Hotel.