Most people think that travelling has to be expensive and that only those with extra cash can afford to make the trip of a lifetime. But with a lot of research, some imagination and a little effort you can have an amazing holiday without breaking the bank. There are many ways for budget travellers to save money, from booking transport well ahead of time, to shopping at markets and eating like a local. But perhaps it is accommodation that can often cause the most headaches to a budget traveller. Never fear – there are actually plenty of options out there for those with limited funds – you may even find delightful places to spend the night for free. Here are some websites all budget travellers to Europe should check out:
For Free Accommodation Options:
1. www.couchsurfing.com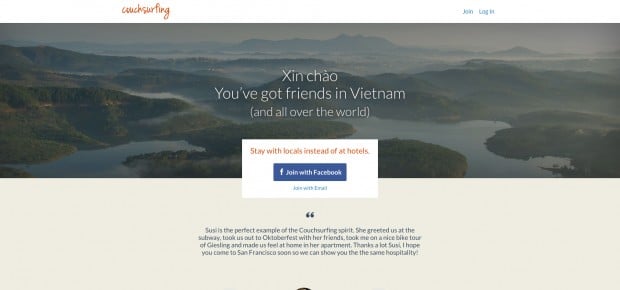 Couchsurfing is a global community of hosts and travellers. In spite of the name, you might not be sleeping on a couch, or if you are it could be a luxurious fold-out bed. You could equally well find yourself staying in someone's well-appointed spare room. Those with an adventurous spirit can make new friends all over the world.
2. www.hospitalityclub.org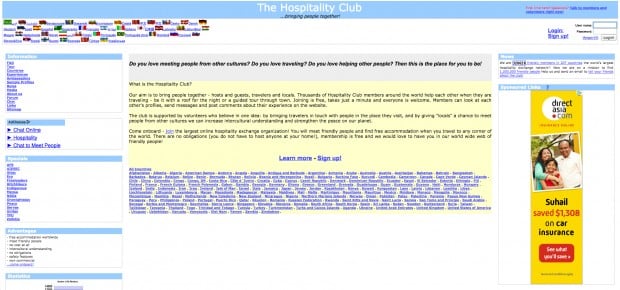 The first free-stay website and the largest hospitality exchange network around, hospitality club is all about connecting people with room to spare with those who want it around the world. You can join for free and become part of this community of people who aim for peace and inter-cultural understanding all over the globe.
3. www.globalfreeloaders.com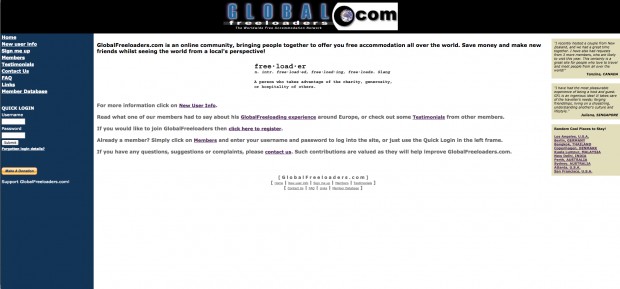 This cheekily named site brings up one of the reasons why some people are not happy travelling in this way – they feel they are taking something for nothing and that makes some people uncomfortable. But hosts would say that they are getting something in return for the 'freeloading'. Money is not the only currency – friendship and cultural exchange can be highly prized too and people enjoy meeting new people with outlooks different to their own.
4. www.stay4free.com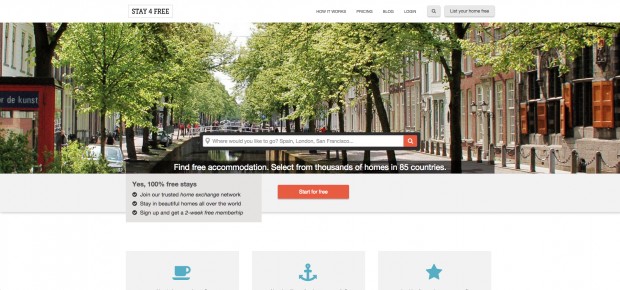 This website offers something a little different – free home exchange. If you are considering a longer trip and own a home that you could swap for a time then there are plenty of websites, like this one, that offer this service.
For Cheap Accommodation Options:
5. www.airbnb.com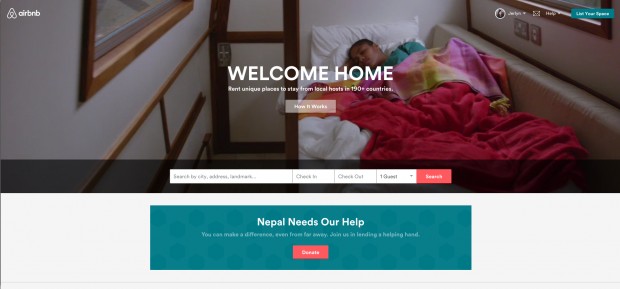 Since they started in 2008, airbnb have grown amazingly quickly. This powerhouse website connects people looking for holiday accommodation with those looking to rent out a room. Prices can vary dramatically but there are plenty of bargains available in delightful places if you look around a bit. Local knowledge and new friends thrown in for free, for less (usually) than the cost of a hotel room.
6. www.9flats.com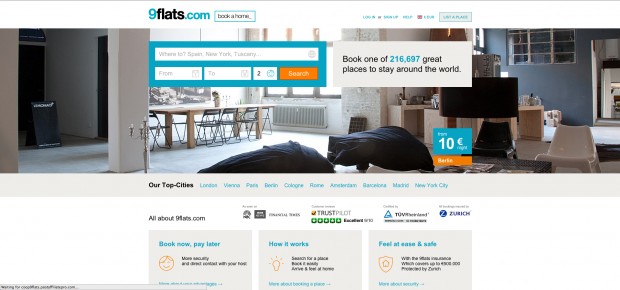 This is another website that offers private accommodation for rent – hosts and accommodation are carefully vetted by the company so you know you are getting a great deal. There are many options available for rent by owners all over Europe and world-wide.
7. www.tripping.com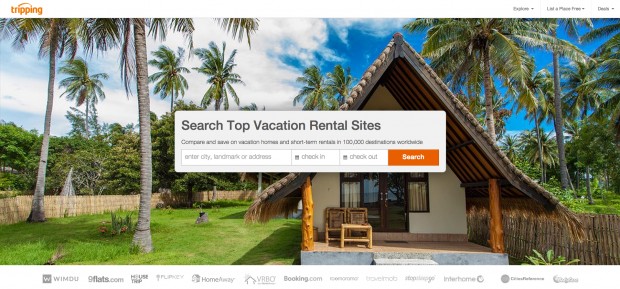 Getting a bit bogged down trying to wade through all the different private holiday rentals on offer? Tripping is a comparison website that allows you to search a range of private accommodation options around the globe. Self-catering private rentals like this are not always the cheapest option but, especially if you are travelling with several other people, it can work out cheaper than some other accommodation options. Shop around and you can find rentals from as little as USD 10 a night.
8. www.campinmygarden.com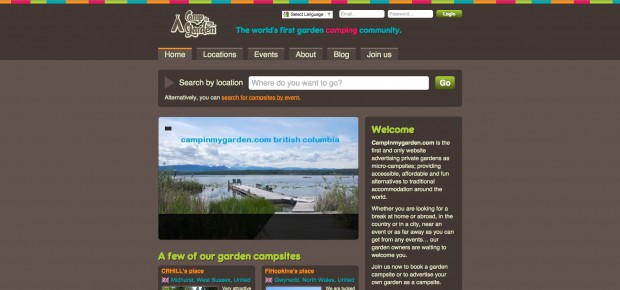 Camping can be one of the cheapest accommodation options there is. If you are looking to stay in a specific place, where the nearest campsite might be a fair distance from the centre and the sites, why not check for one of the many people offering space in their garden to pitch a tent?
9. www.eurocampings.co.uk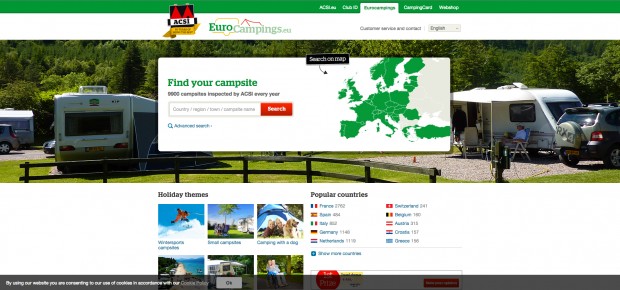 Looking for a conventional campsite? This is the largest list of campsites you will find. Of course this is not all the campsites in Europe by any means, but for cheap campsite, caravan or lodge options this could be a good place to start.
10. www.hihostels.com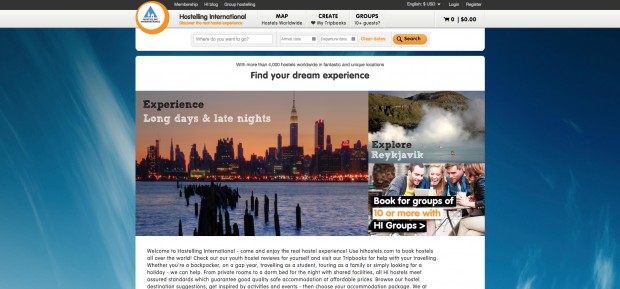 Don't fancy roughing it in a tent? Want to be in a city at the heart of the action? Hostelling International has hostels all over Europe where you can stay for a very reasonable price. Though these are often called 'youth hostels' they are in fact a good option for travellers of all ages and some are also great for families.
For Work Stay and Volunteering Options:
11. www.wwoof.net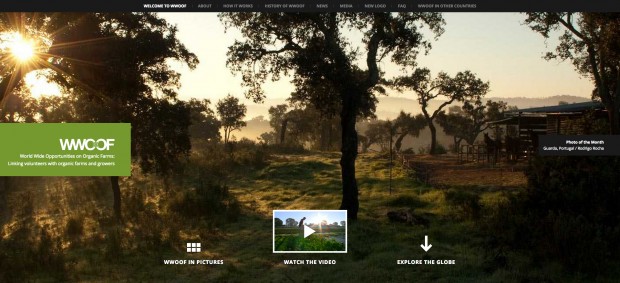 If you are interested in keeping fit, learning new skills and working towards a sustainable future then why not check out the World Wide Opportunities on Organic Farms. You can help out individual smallholders and farmers and help the planet at the same time, doing some work in return for room and board.
12. www.thepoosh.org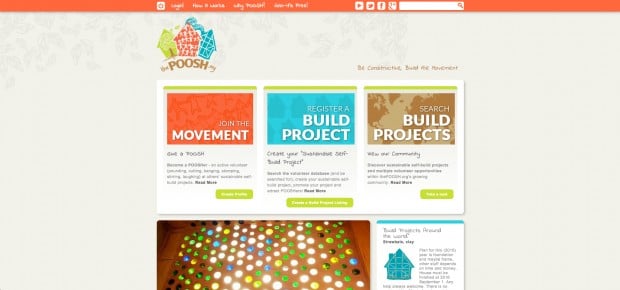 Similarly, why not learn about sustainable and environmentally friendly building by helping out on someone's self-build or renovation project? Learn a lot, meet like minded people and get to know an area and a culture that might be unfamiliar to you.
13. www.workaway.info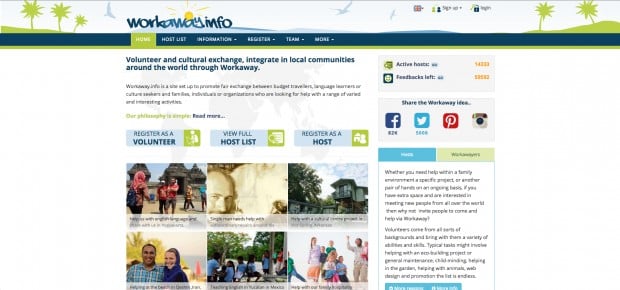 This volunteer and cultural exchange enables you to help others and integrate into local communities around the world. Provide a few hours honest work each day in return for accommodation and food. There are many different areas to volunteer, doing a range of different things, from conservation work, to childcare, to teaching to hospitality. The options are diverse and almost endless.
14. www.goeco.org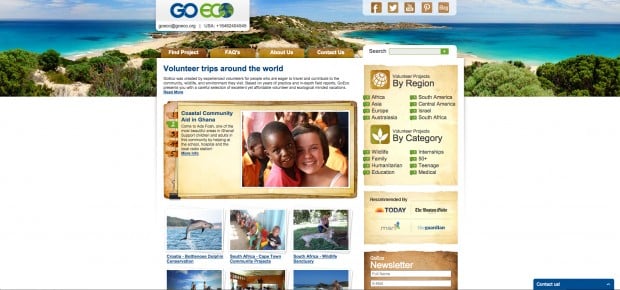 Go Eco will help you find an ecologically friendly working holiday option. This website is great for people who love to travel and who want to contribute to the community, wildlife and environment they visit. The options they provide are more affordable than many other volunteering outfits.
15. www.helpx.net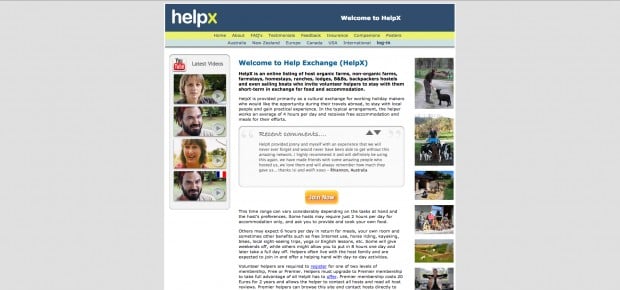 Help Exchange is another website which matches up those looking for help with those looking for accommodation and food and exciting travel options. The website shows the range of people all willing to give you a bed and meals in exchange for a few hours of your help.
So, as you can see, if you are a budget traveller, and especially if you are willing to help others as you go, you can travel to Europe with very little money and still have a really great time, getting to know a culture and making new friends and perhaps even doing your own small bit to save planet Earth.