Everyone needs a break, right? But sometimes not everyone can afford to take a long one. Probably because of work, school or other commitments. Well, you can still take a short but relaxing break from all the hectic activities of everyday life by having a staycation just around the metro! Here are 10 unique ideas to push you to take that well-deserved break.
Also read: 16 Coolest Staycation Ideas in Manila
1. Manila Ocean Park and Hotel H2O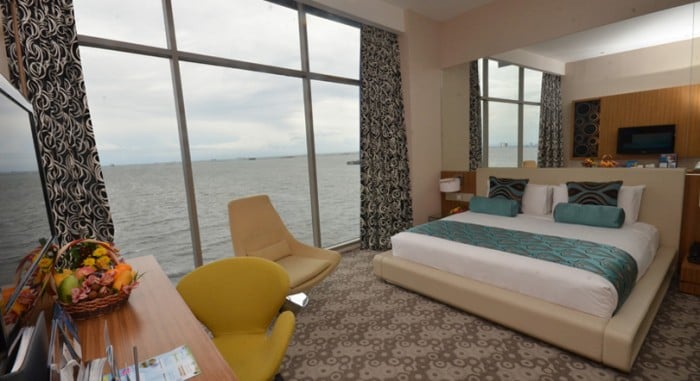 Image credit: Hotel H2O
Feed the penguins, touch a stingray, and encounter sharks at Manila Ocean Park. There are many fun things to do here, but if you still can't get enough of marine exploration, have a staycation at Hotel H2O. Some rooms here are filled with aquarium walls to make you feel like you're staying underwater.
You'll also love their Executive Suite which has a stunning view of the Manila Bay. Yes, you can take a dip in their bath tub with a view of the bay, thanks to its wide glass window. Yexel's Toy Museum is also located here. Have fun posing with real life sizes of minions, Star Wars figure and Game of Thrones set up. Just a few walk away, you can dine at Harbor View and catch the sun set while having fresh seafood.
2. Sofitel Philippine Plaza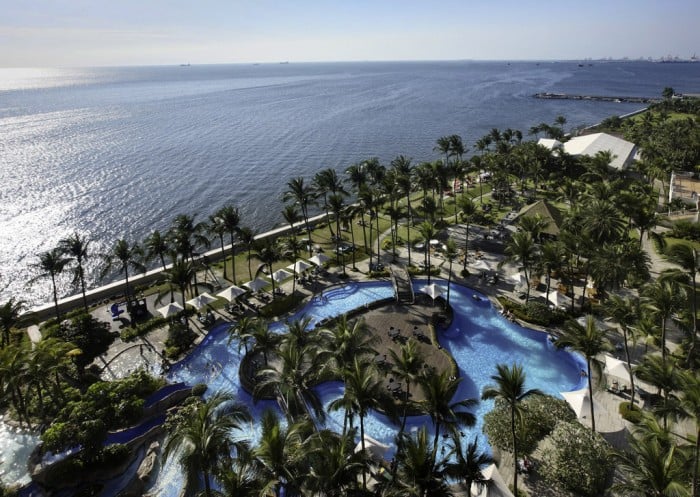 Image credit: Sofitel
Ahhh… the suite life. Pamper yourself in this 5-star hotel. Chill around the pool side, swing on the hammock, and have merienda as you enjoy the view of the bay. These are just some of the activities you can do in the outdoor area of Sofitel Philippine Plaza. Wait until you get inside the hotel and avail of their spa services and dine in their famous Spiral.
3. Dusit Thani Hotel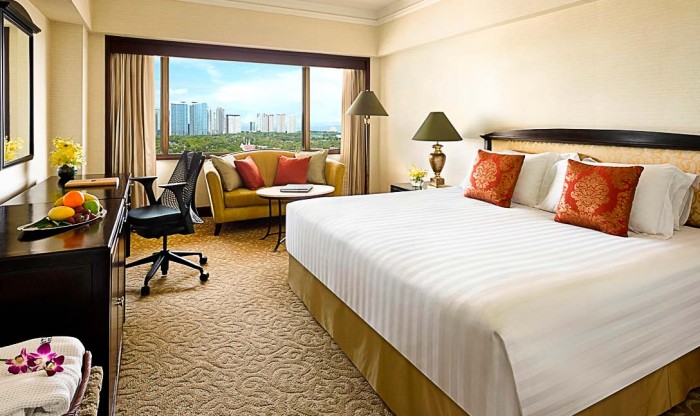 Image credit: Dusit Thani Manila 
You'll enjoy your staycation at Dusit Thani Manila since it's very close to shopping malls like Glorietta and Greenbelt in Makati City. The hotel also has a very relaxing ambience with its high ceiling, and spacious lobby and waiting area.
4. Century Park Hotel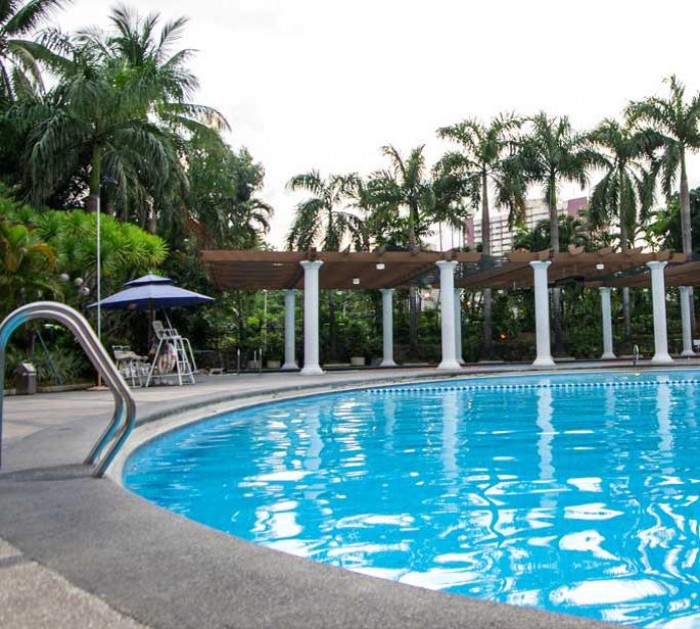 Image credit: Century Park Hotel
One cool thing about Century Park Hotel is its swimming pool. They have a separate lap pool and play pool so whether you just want to take a dip or have an exercise, you can do so. The grandeur of the hotel can be also be immediately experienced once when you step into their Atrium Lounge.
5. Richmonde Hotel Ortigas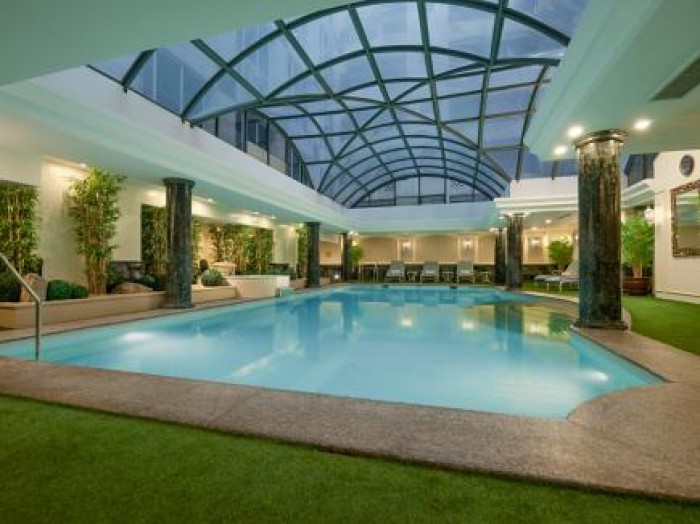 Image credit: Richmonde Hotel Ortigas
What's not to love about this budget-friendly hotel? It has a heated indoor pool, a modern gym, and a breakfast station (Richmond Cafe) that serves delicious morning delights. It's also near Shangrila and SM Mega Mall -- perfect staycation for shopaholics!
6. Luxent Hotel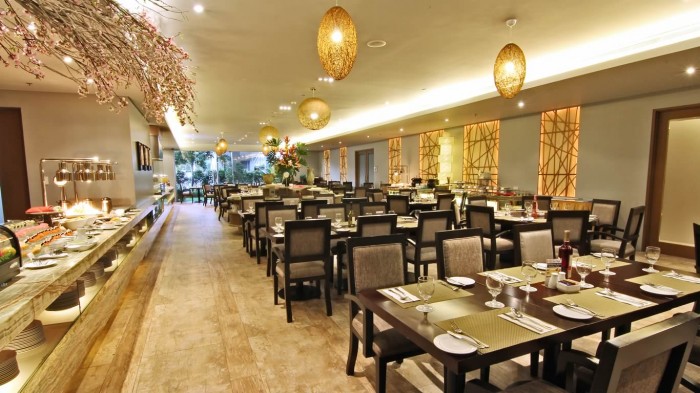 Image credit: Luxent Hotel
This luxe hotel nestled in Quezon City is the perfect staycation for individuals who just want a quick getaway from routinary activities. Its grand facade and glass windows are very impressive, and the wide selection of pastries offered by the hotel restaurant will definitely complete your stay.
7. Marco Polo Ortigas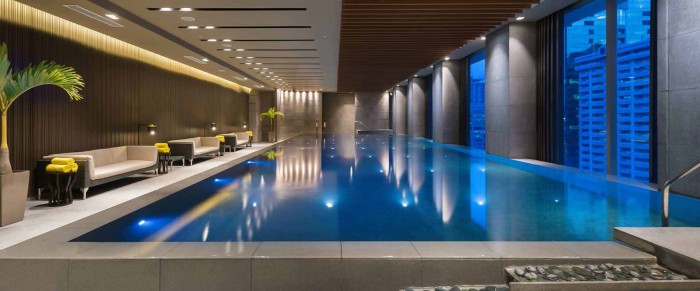 Image credit: Marco Polo Ortigas
An indoor infinity pool overlooking the Manila skyline has been circulating in the internet for some time now. If you still have no idea where it is, stay at Marco Polo Ortigas. Swim your stress away in its incredible infinity pool and have a good night sleep in any of its spacious, cosy rooms.
8. Discovery Primea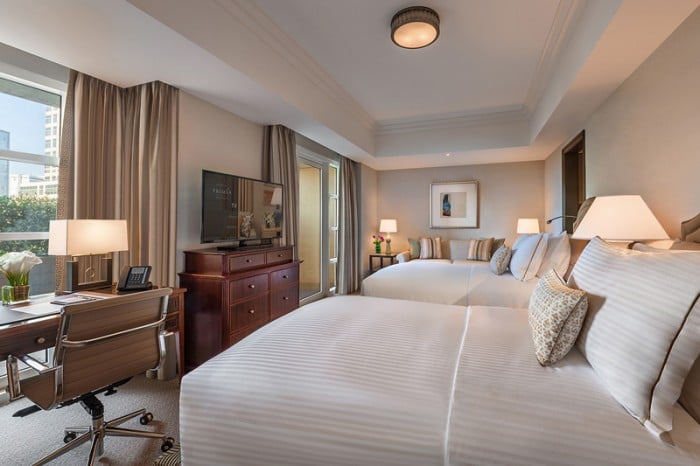 Image credit: Discovery Primea
The newest addition to the Discovery family, Discovery Primea is your home away from home. You'll probably want to extend your stay here since the rooms are really very posh and neat. It's on the luxurious side though, meaning it's expensive. One night could set you back at PHP 8,000, but I'm sure you'll be more than satisfied with their exquisite amenities.
9. Manila Peninsula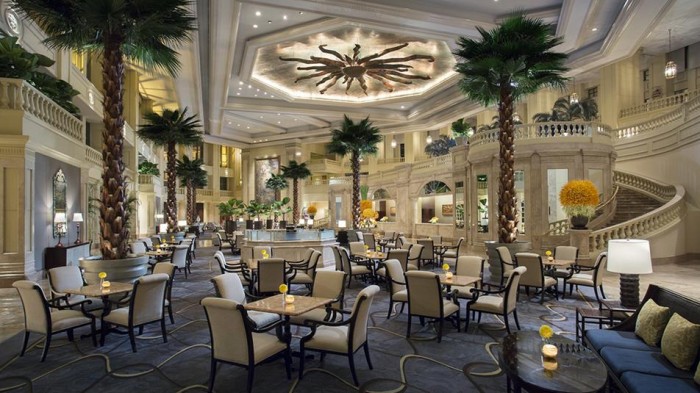 Image credit: Manila Peninsula
A staycation in Manila Peninsula would give you that luxurious feeling fit for a royalty. Make sure to drop by the Peninsula Boutique and try their wide selection of cakes and sweet pastries. My family's favourite is the King Oscar cake -- it's a must try!
10. Holiday Inn & Suites Makati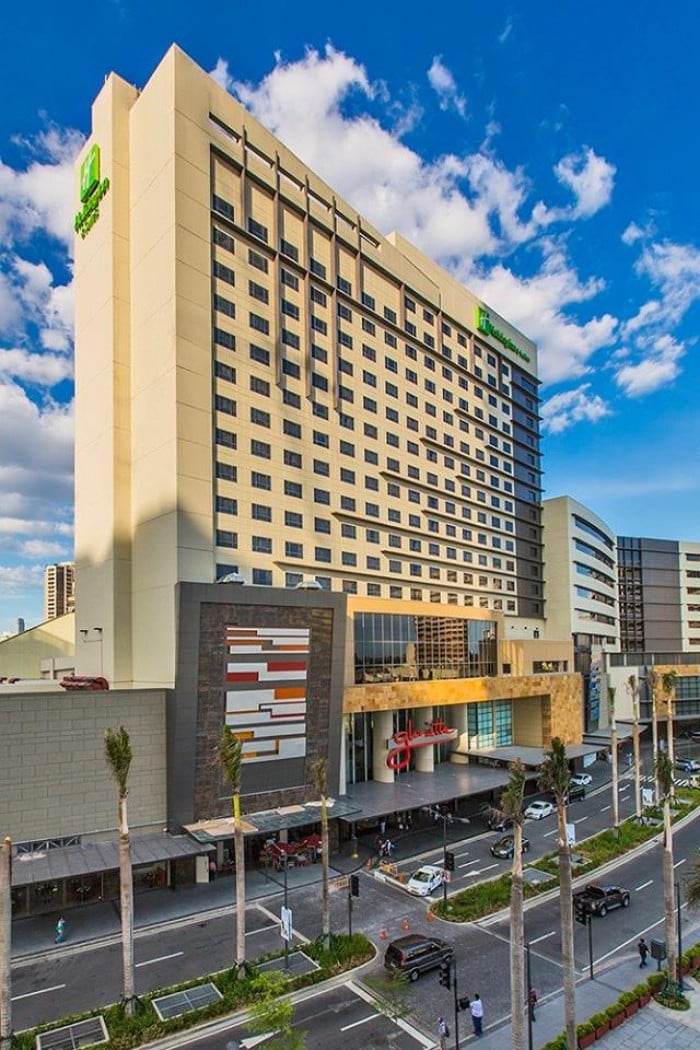 Image credit: Holiday Inn & Suites Makati
A big name in the hotel industry, Holiday Inn & Suites would surely not fail to impress and give you a good staycation experience. Just like the ones abroad, rooms are well designed and very homey. It's directly connected to Glorietta Mall too -- talk about convenience and accessibility!
Also read: 5 Boutique Hotels in Manila So Cool You'll Want to Stay There Right Now
Book a night or two at any of these hotels, and I'm sure you'll have a smashing staycation! Did I miss your favourite hotel? Share your recommendations below!