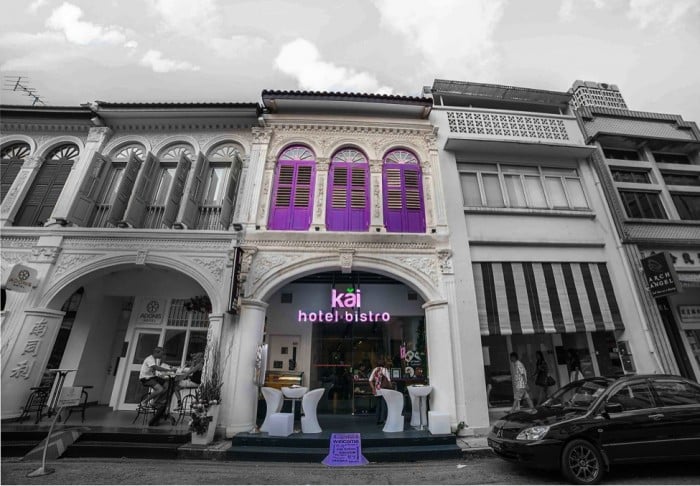 Image credit: Hotel Kai Facebook
Nestled amongst the rows of revamped shophouses of Purvis Street lies the unassuming Hotel Kai – don't judge a book by it's cover, though. Like its philosophy, 'Small is More', this hotel really knows how to make the most out of its small space, giving me one of my best staycation experiences ever! Not convinced?
Read on, my friends, and I promise you by the end of this article you'll be rushing to book your next staycation on their website!
Image credit: Hotel Kai Facebook
This shophouse-turned-hotel is a pretty cool place to stay in. Its age-old architecture that is simply spectacular to look at. The high shophouse ceiling also means space for spiral staircases in cosy loft rooms!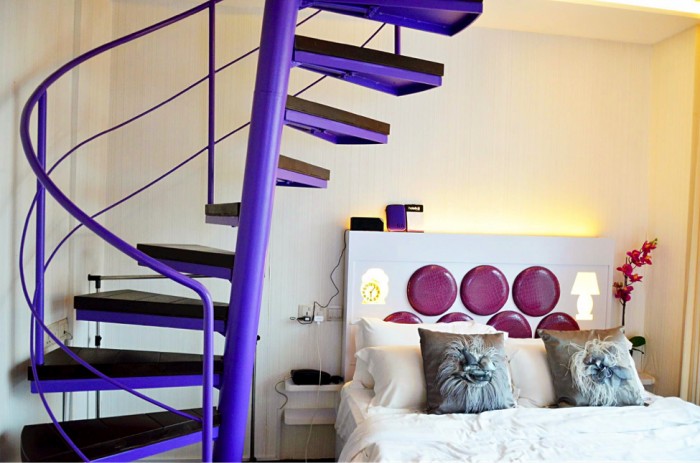 Tadaahh!!!!
What's the first thing that you do when you get to your hotel room? For me, it's definitely jumping onto the beautiful, beautiful bed and sinking into those heavenly sheets, and boy, the bed at Hotel Kai's Urban Skyloft did not disappoint. Their queen-sized bed was SO. UNBELIEVABLY. COMFORTABLE.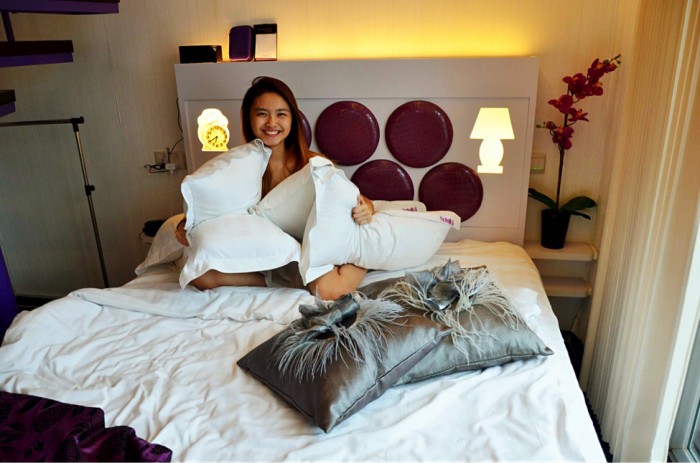 Not ashamed to say that one of the first things I did here was to take a peaceful, pleasant nap… After frolicking and messing around with all the plushy pillows! Pillow fight, anyone? (Bonus: the location's simply amazing: it's located super close to pretty fun places like Bugis, Suntec, and the Esplanade, but nicely tucked away at Purvis Street where you can get lots of peace and quiet too! More on this later.)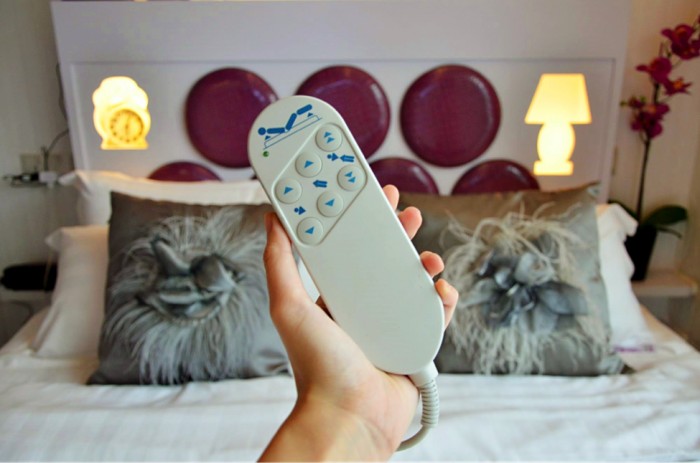 The total game-changer for me, though, would definitely be this baby right here. What is this random remote gadget thing, you may ask?

Why, it's for your remote-controlled bed, of course!
Spot the difference! Needless to say, I got a little too happy playing with the remote – the mattress was sliding off the frame by the time I was done with it! But hey, it's not everyday you get to remote control your own bed, amirite?
When life (or Hotel Kai) presents you with a bright, beautiful spiral staircase, how can you not have a mini photoshoot before going up? Now you can snap countless Instagram-worthy photos of yourself till your heart's content!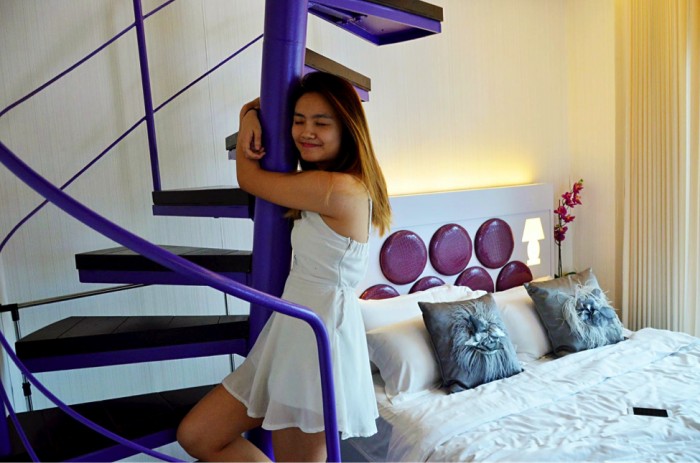 Or maybe get a bit kooky and creative with your poses! Here's me being a koala bear. And what do you do once you have all these totally cute shots? Upload 'em all up, of course! Oh, did I mention that Hotel Kai has free Wi-Fi for you to do that? Yep, you're totally welcome.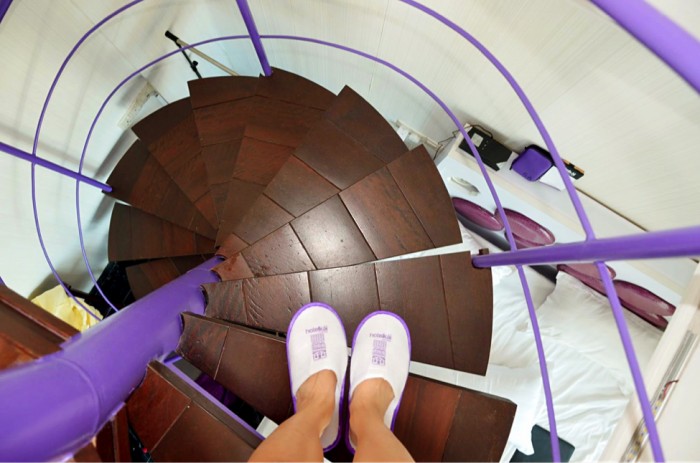 So up the stairs we go...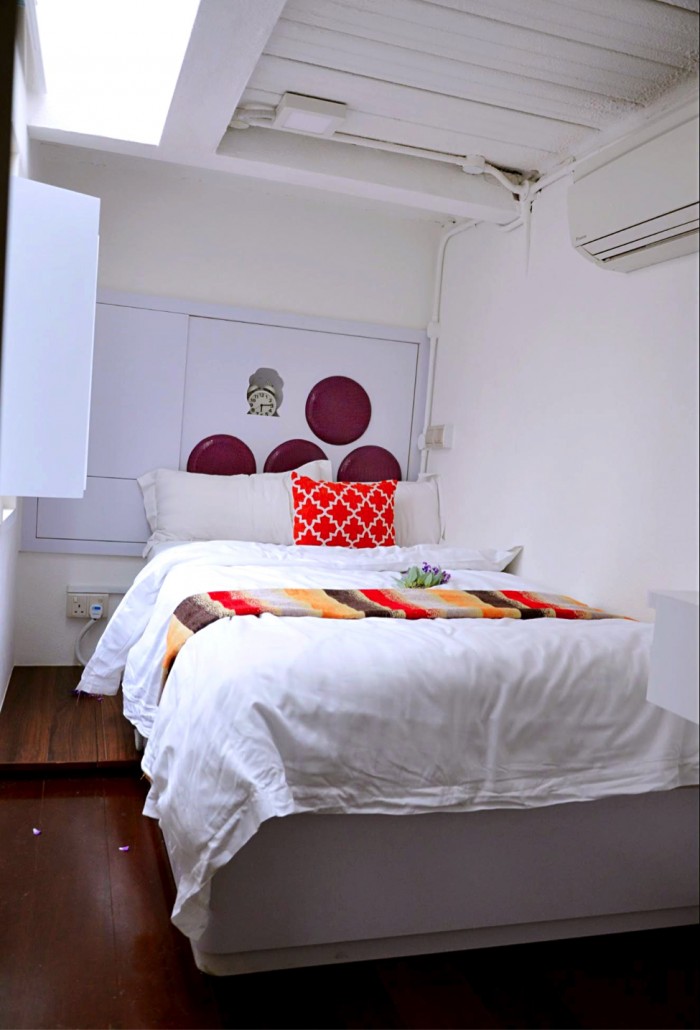 To a totally nice, cosy, PRIVATE room! Though this room at the top may be small in size,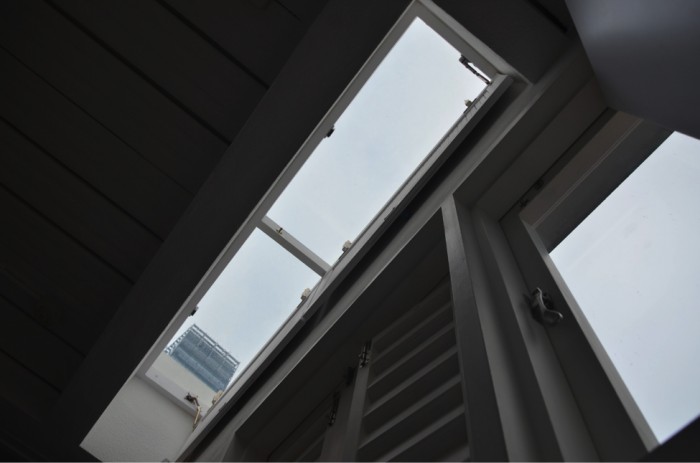 It has a sky roof for you to look forward to as you snuggle into your soft sheets! Perfect for watching the sky dance with brilliant colours as the sun sets, from the comfort of your air-conditioned room,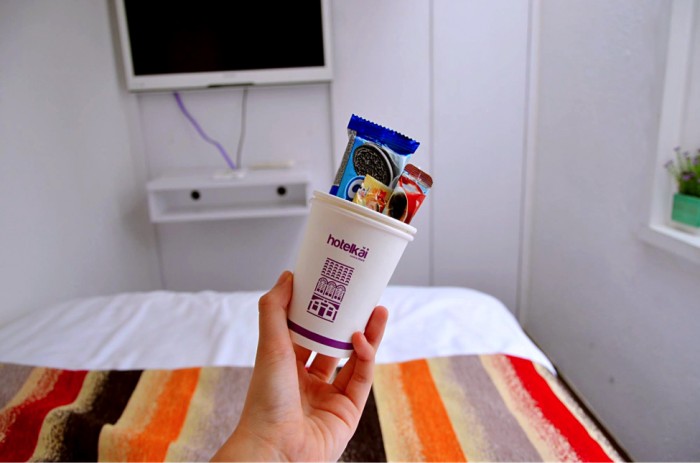 as you munch on these goodies hidden at every corner! I found not one, not two, but three of these cups lying around that seriously gave me a sweet mini surprise. Needless to say, I sank twice: first, into the heavenly bed, and second, into all three packets of Oreos. Hey, no judging, alright? I'm on a staycation after all!
And that's not all, folks. How would you like your own private balcony? Yep, that's right, your very own outdoor patio for you to soak in the setting sun.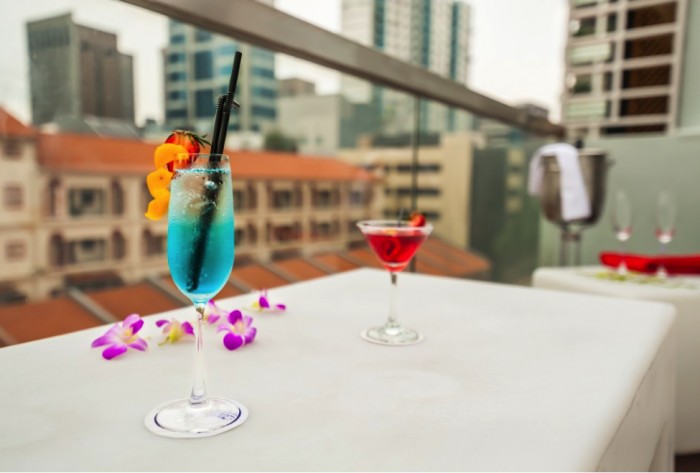 Image credit: Hotel Kai
Or enjoy a lovely drink from the bar just below.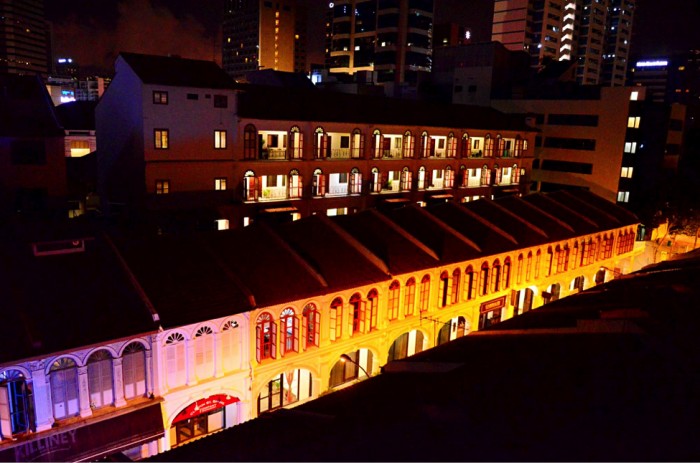 The view from the balcony at night. Pretty neat, huh? It was a pretty nice welcomed change from the usual skyscrapers dotting the nightscape!
And if you'd rather head out, not to worry. Even though Hotel Kai's tucked away in a little quiet corner, it's pretty easy to walk to lots of places from this hotel, such as this bustling food street next door that had TONS of really good food!! Confession: I ate at three different places… Because I really couldn't decide… Mindless pigging out aside, Hotel Kai's pretty close to Bugis, too! Perfect for watching a late night movie, or just hanging around till the mall closes, before heading back to your cosy hotel room.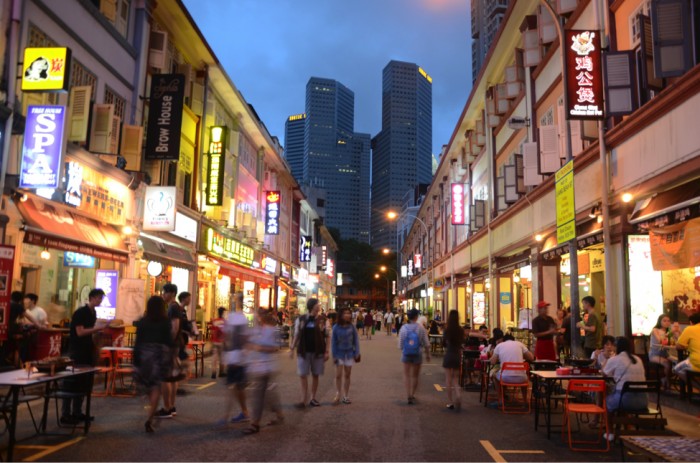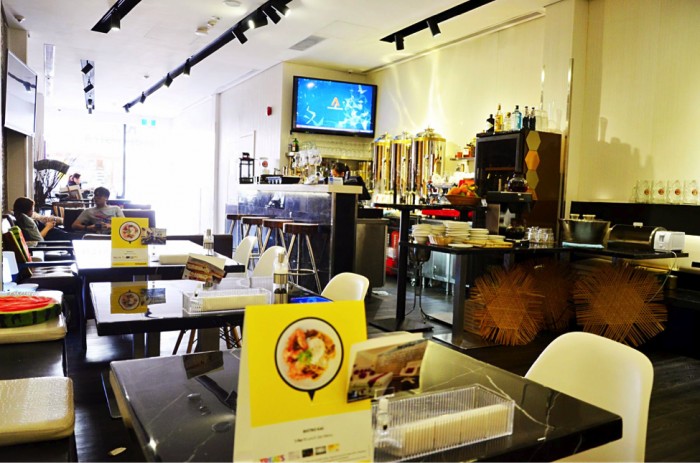 And when morning comes the next day, head on down to Bistro Kai for a hearty breakfast!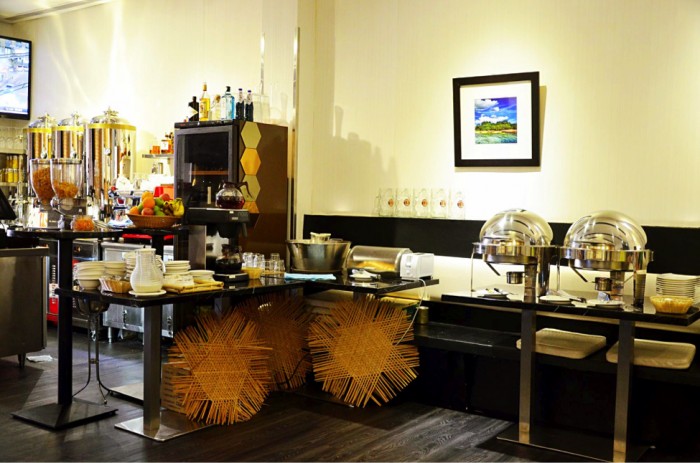 Ok, so Bistro Kai's seating space isn't exactly that big, and their buffet spread isn't as much as the usual ones you see, but seriously, I totally loved it because it really felt like our own personal buffet! Super cosy and intimate, and not a lot of people to judge you as you dig into their hearty breakfast!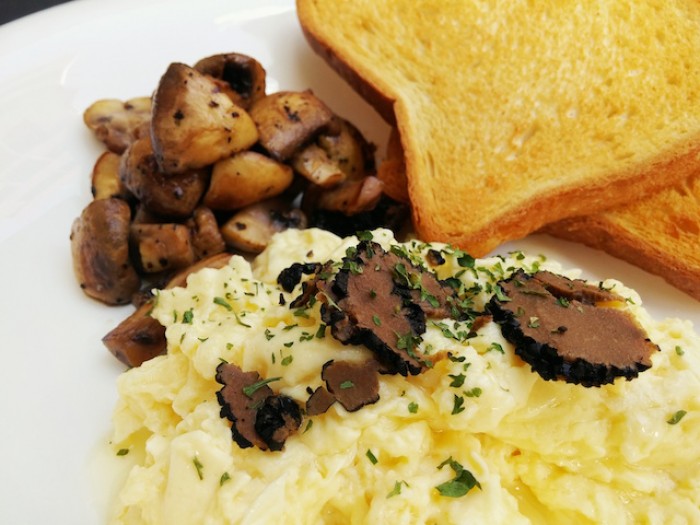 Alternatively, dig into their set menu, and get something like this beauty over here: Truffled Scrambled Eggs, and while I wasn't expecting much, the strong truffle flavour totally won my heart! And why just stop at one plate? Why not get two? Or even three?? Sorry not sorry for pigging out yet again!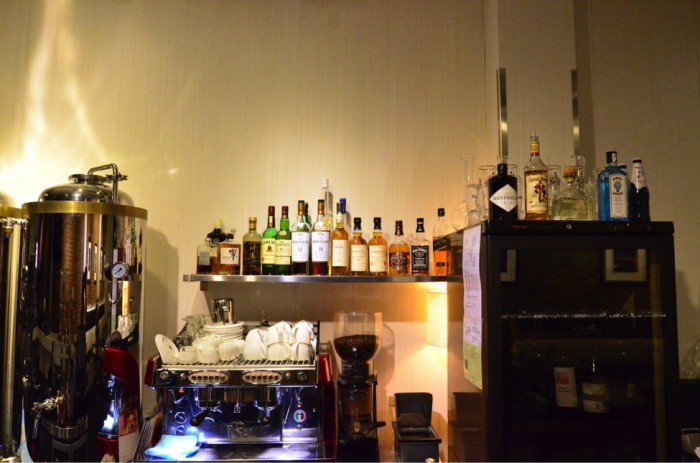 And even though it was too early for a morning drink, I'd just like to bring your attention to the beautiful mini bar: small space, yes. Plenty of booze to keep you entertained all night? Yes indeed.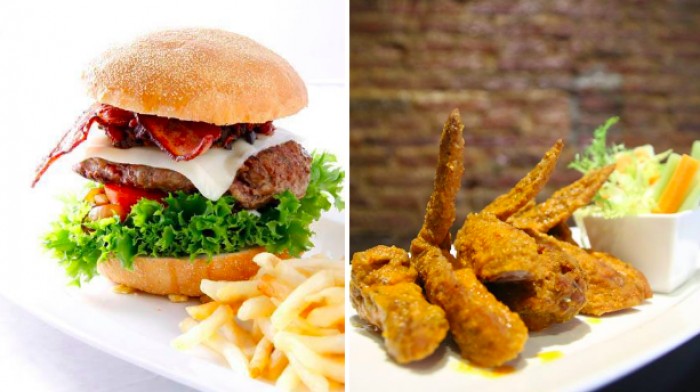 Image credit: Hotel Kai Facebook
They've also got really delicious lunches and light bites, whatever you fancy!! I guess this is the perk of staying in a hotel with a bistro!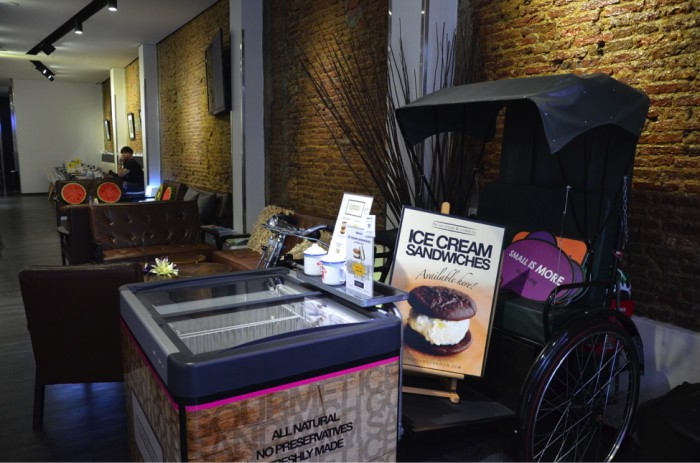 All in all, I was pretty sad to have to leave this place. Seriously, even though it was quite small and I wasn't expecting much, this place really stole my heart with it's totally cosy and homely atmosphere, yet having everything that you'd expect of any other full-service hotels, from a laundry machine to a well-stocked bar, Hotel Kai really gave it all, along with their own personal, homely touch!
So the next time you're looking for a nice, cosy staycation that wouldn't burn a hole in your pocket, take my advice: Hotel Kai is the way to go!
Also Read: 7 Types of Staycationers in Singapore: Which One Are You?
---
Brought to you by Hotel Kai.