SENTOSA COVE. We've heard so much about it – sparkling ocean, swaying palm trees, playground of the rich and famous. Basically, it sounds just about untouchable.
But wait, is it really? Time to be a tourist in your own country – here are 10 things anyone can do in and around Sentosa Cove!
1. Go for brunch at Quayside Isle
Quayside isle is a stretch of cafes, restaurants and bars located along the beautiful waterfront. It's packed with various food outlets such as Gin Khao – a Thai establishment making headlines recently for its' watermelon fried rice, Greenwood Fish Market that hosts an annual Oyster Festival, Greater Lot by Cedele and many many more!
We had a scrumptious brunch at Greater Lot by Cedele, which was absolutely packed on a sunny Saturday afternoon.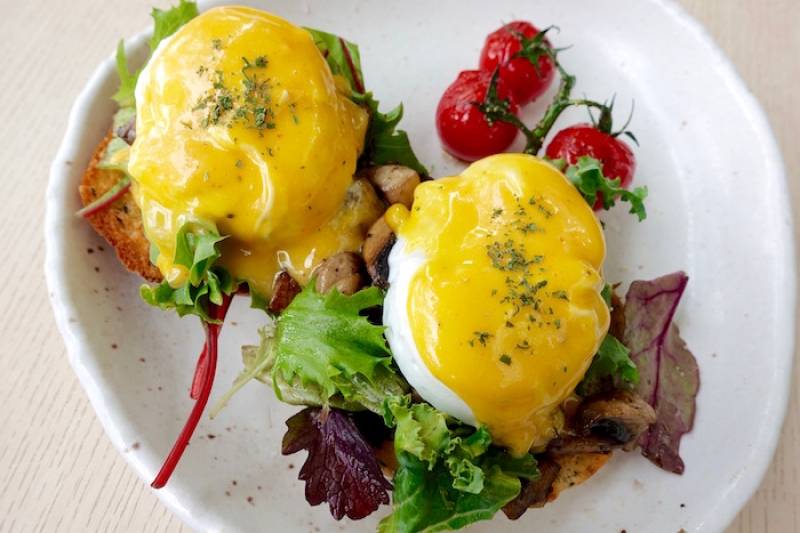 Greater Lot by Cedele consists of a collective foods store that includes a bakery, dining establishment and retail store. Diners can choose from dining alfresco or indoors; we chose the alfresco option, and spent a languid hour wolfing down the delicious fare, sipping on our coffees, people-watching and gazing out at the marina. Now, that's our idea of a perfect Saturday brunch!

2. Dream about having your own yacht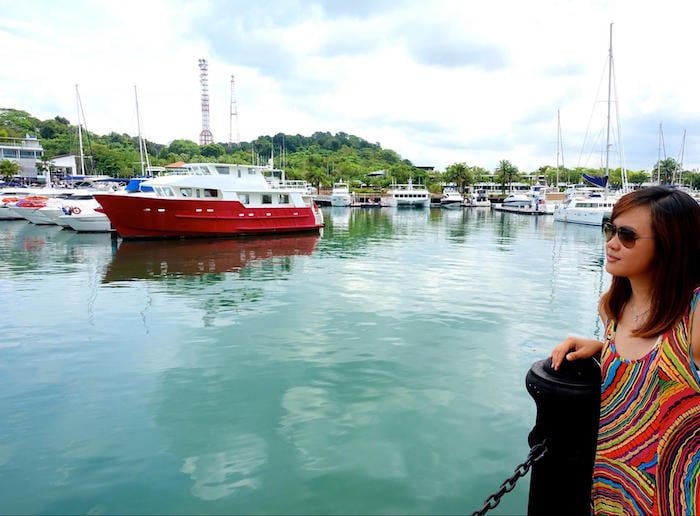 The Marina is full of yachts bobbing along in the breeze. It was an absolute pleasure to take a stroll along the water, and stare wistfully into the horizon with the sea breeze in our hair.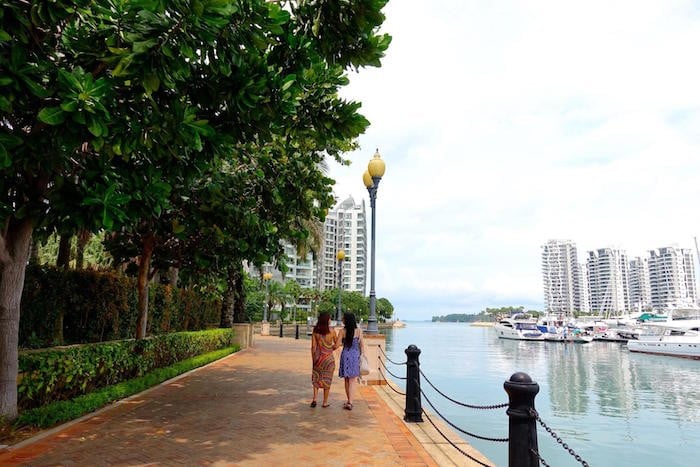 Perhaps one day, someday somehow, one of those yachts will be ours! Why, a girl can dream, can't she? Till then, the yachts docked at Sentosa cove are indeed a feast for the eyes.
3. Hone your OOTD skills beside the Marina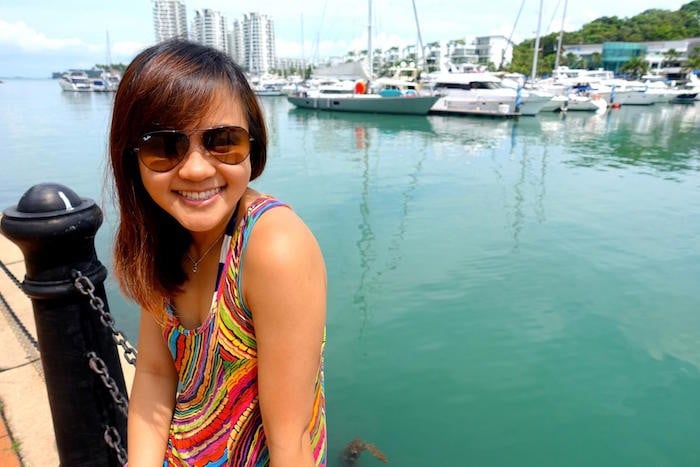 Said Marina is stunningly beautiful, and serves as an absolutely spectacular backdrop for photos. Spend an hour here, and you'll have tons of totally Insta-worthy photos to last a lifetime.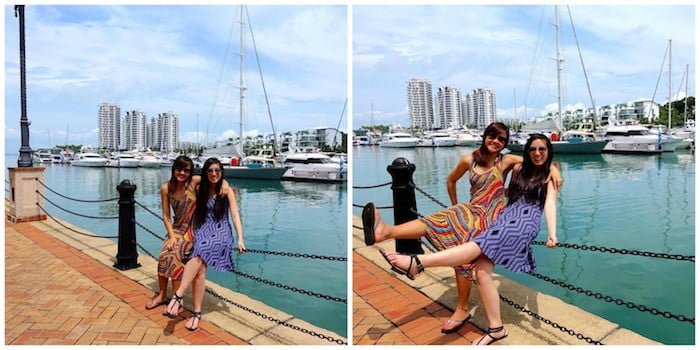 If yachts aren't enough, there are also various things to pose with, such as this lighthouse!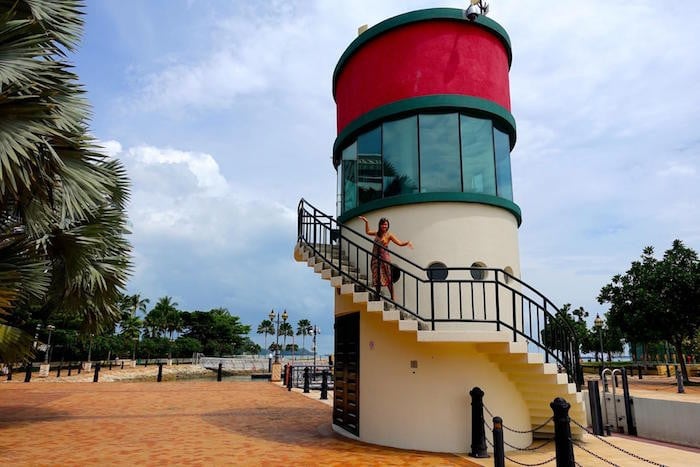 4. Dangle your legs off breakwaters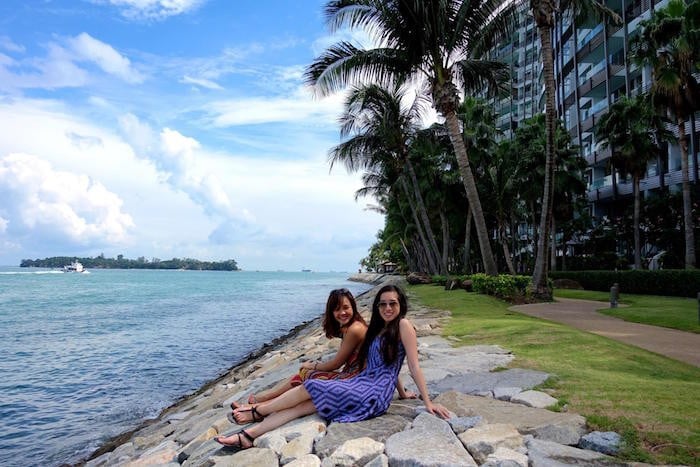 Sentosa Cove is located right at the tip of Sentosa Island, offering splendid views all round. One of our favourite things to do was to hang out on the breakwaters located next to the Oceanfront condo, which is just a stone throw's away from Quayside Isle. There's nothing quite like taking in the panorama of the unbelievably turquoise South China Sea, watching the palm trees sway in the wind, and dangling your legs just above the lapping waves. Plus point: It's unbelievably peaceful here!
5. Spot the Southern Islands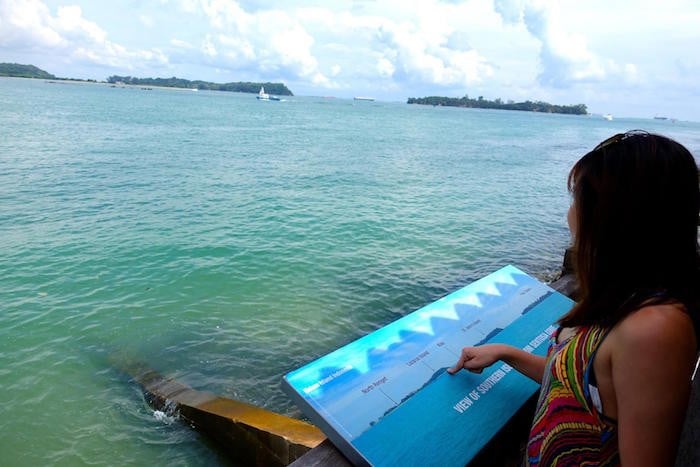 The Southern Islands are a cluster of islands located just offshore, and you're able to spot them from Sentosa Cove! Have fun seeing which is Lazarus Island, St John's Island, or even the Sisters' Islands. Why, some even say that these islands are some of Singapore's best-kept secrets. You can choose to go snorkelling, kayaking, have picnics or simply go exploring round the islands' untouched beaches. One Degree 15 Marina Club offers boat charters around these islands as well!
6. Go on a tour of the open-air museum of the houses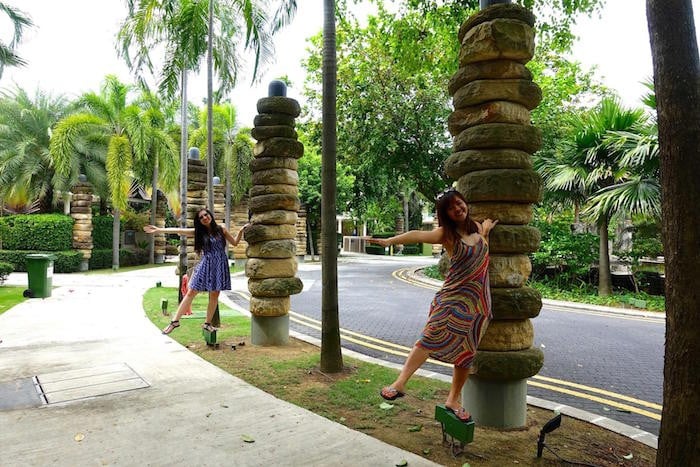 Sentosa cove, after all, is known as the playground of the rich and famous. The houses here are, for lack of a better description, out of this world . We rented bicycles and went sightseeing through Balinese enclaves, futuristic properties, and even spotted an Egyptian house that looked like it came straight out of Universal Studios.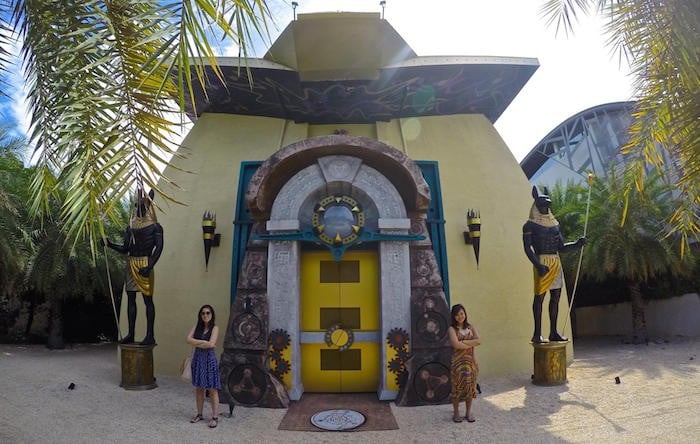 Do take note that the houses in Sentosa cove are residential houses, so do remain respectful at all times. Also keep your noise levels down! With that in mind, enjoy your jaw-dropping tour of this open-air museum – we know we did, immensely!
7. Have an interesting steak experience @ SKIRT, W Hotel Singapore
SKIRT @ W Hotel Singapore is known for it's absolutely delicious steak. Besides treating your taste buds, did you know about the concept behind the restaurant's decor? Let us fill you in.
First we have the udders of the cow (left), and the leather made from the cow's hide (right).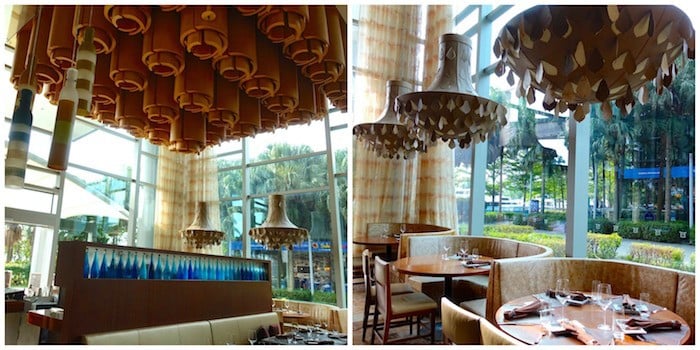 After which, the cow is slaughtered on the chopping board (vertical hanging strips: left), and we're left with the cow's... tears (right).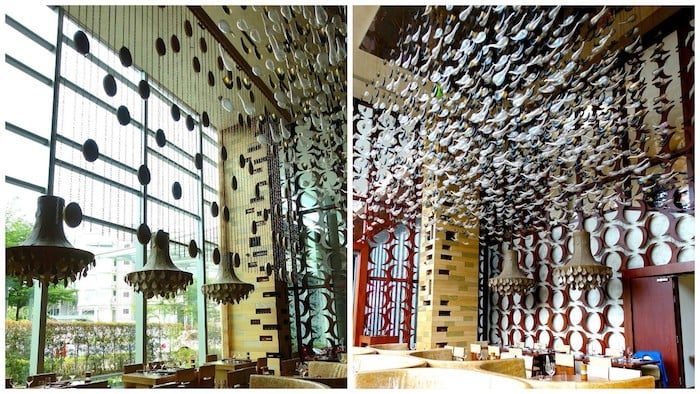 Extremely interesting. No wonder W Hotel Singapore is known to be wonderfully eccentric. Mind blown? We were too. Let's just say, SKIRT does serve one mean steak.
8. Have the freshest seafood ever at W Hotel Singapore's 'Seafood From the Heart' Buffet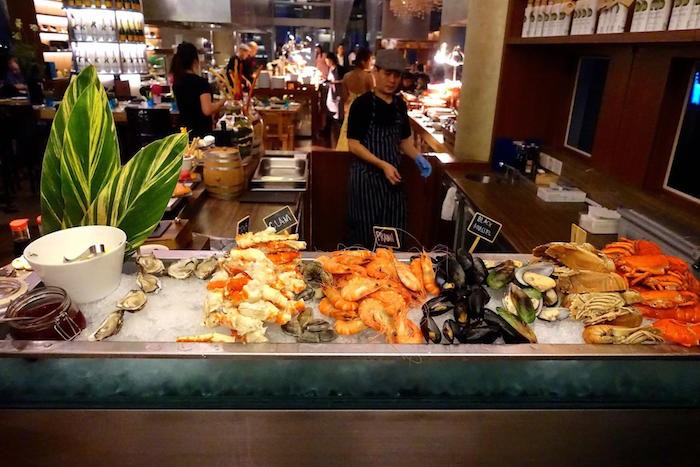 Being near the sea always induces a craving for fresh seafood, no? We indulged in W Hotel's 'Seafood From the Heart' buffet, and what do you know – craving satisfied .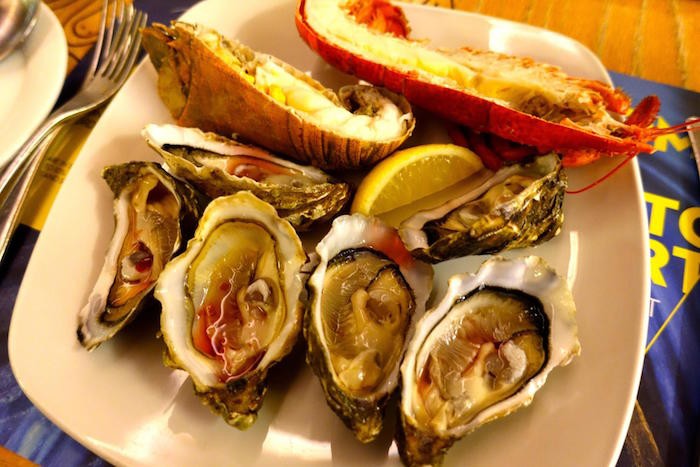 Besides seafood, another thing we live for would be desserts . If you're a seafood lover as well as a sweet tooth, this buffet is definitely for you.


Be warned: you'll probably need to unzip a button or two off the top of your pants. Throw all notions about your diet out the window for the night, take it from us when we say this buffet is definitely worth it!
9. Swim at W Hotel Singapore's famous pool: WET® @ W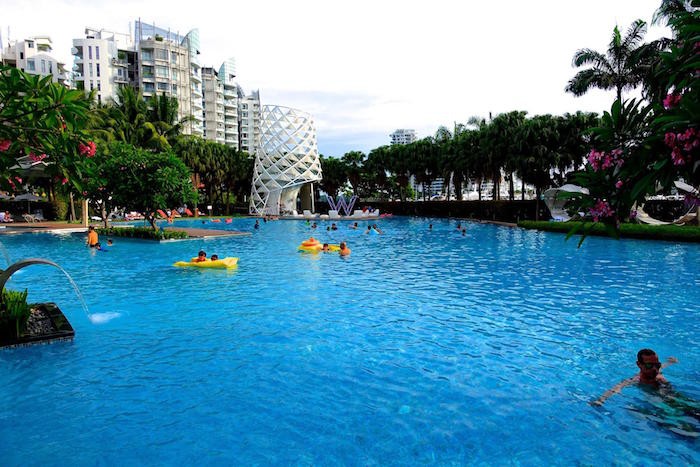 The pool at W Hotel Singapore is one of Singapore's largest outdoor pools, and is well known for its Endless Summer pool parties held on the first Sunday of every month. Mention W Hotel's pool and watch everyone's eyes light up. This is the place to see and be seen, the place where you celebrate being young and alive.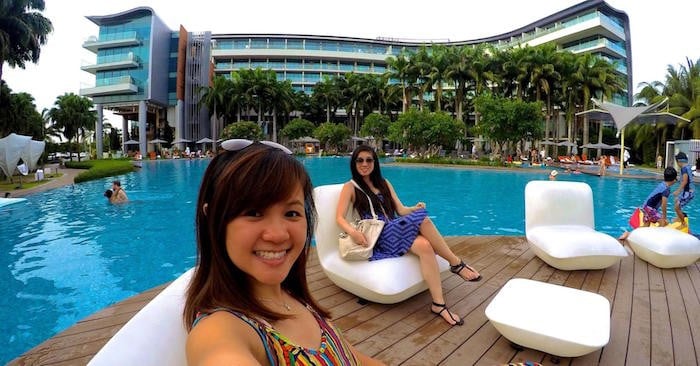 Relax on one of the deck's pool chairs, conveniently located right next to the half-submerged pool bar. These white chairs even light up once dusk falls! Hammocks dot the periphery of the pool as well, and are terribly inviting for a read or a laze.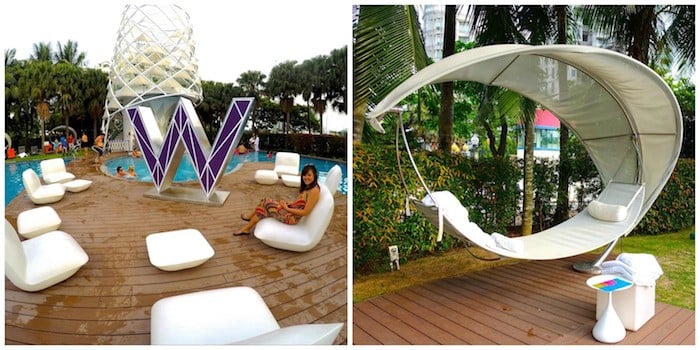 Access to the pool is free for W Hotel Singapore's guests, and non-guests can gain access for SGD45++ per person.
10. Can't get enough? Have a staycation at W Hotel Singapore!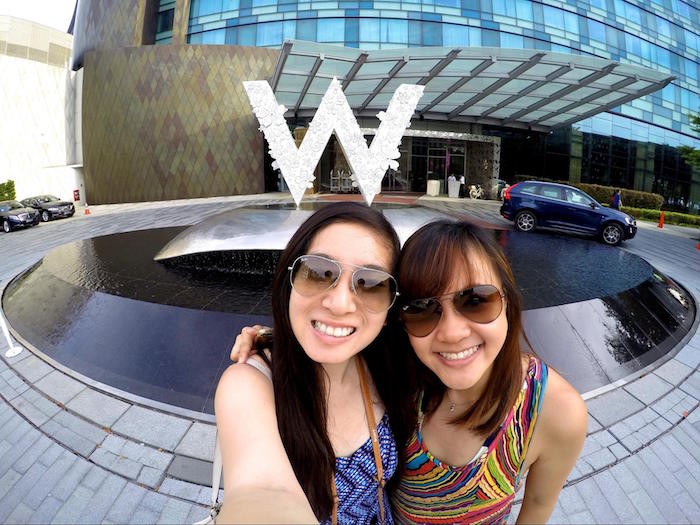 There are just so many things to do in Sentosa Cove, one day just ain't enough to see it all. Why not have a staycation at W Hotel Singapore, and spread your exploring out over two days? Trust us, you won't regret it!
The W Hotel brand is widely known around the world, with its origins stemming from New York – the city where all your dreams come true. It thus came as no surprise that the Singapore instalment was no less glamorous, no less wondrous – staying here was like tumbling head-first down a rabbit-hole of excitement and eccentricity. True to its' slogan – Whatever, Whenever, As Long as It's Legal – we felt like we were in a world where anything and everything was possible.
Superstardom started the minute we stepped in through the entrance, where we were greeted with a red carpet that extended all the way from the lobby to the pool. There was even a LED screen just like the one in Times Square, New York!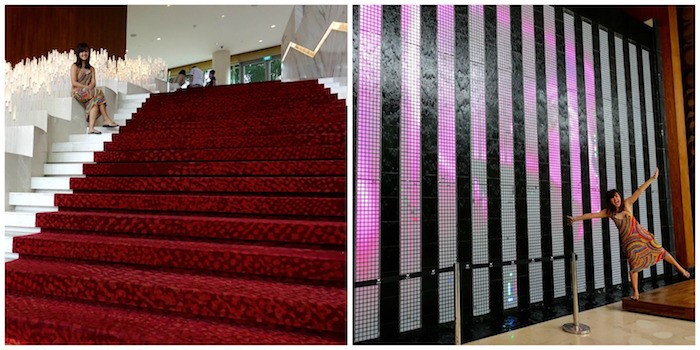 Besides the pool, the spa here at W Hotel Singapore (AWAY® Spa) was exactly the pampering we needed after a long week of work. We checked out the saunas, steam baths, vitality pools, as well as the tropical shower where there was even a "Caribbean Thunderstorm" setting. Ooh la la!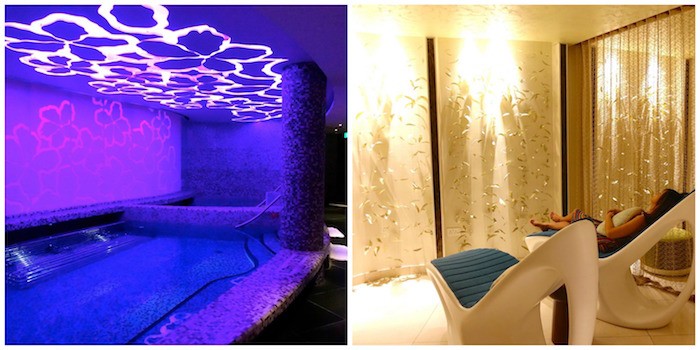 We stayed at the Fabulous Room, which came with different mood lightings, playfully named hello , runway , flirt , and our favourite – escape .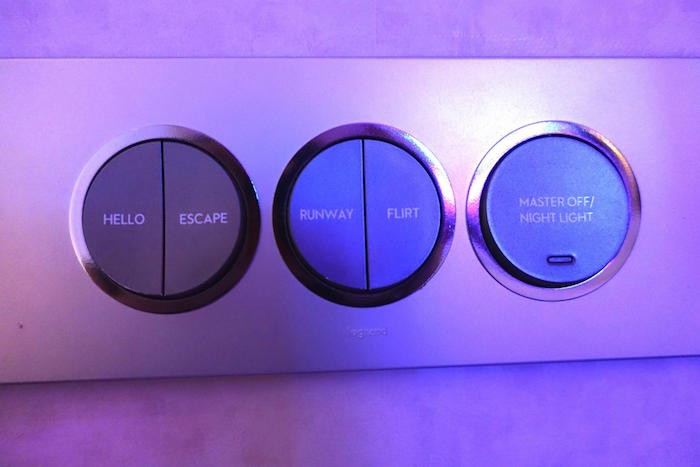 The views from the room were magnifique – we feasted our eyes on absolutely drop-dead gorgeous views. We even managed to catch the sunset from the comfort of our room's balcony!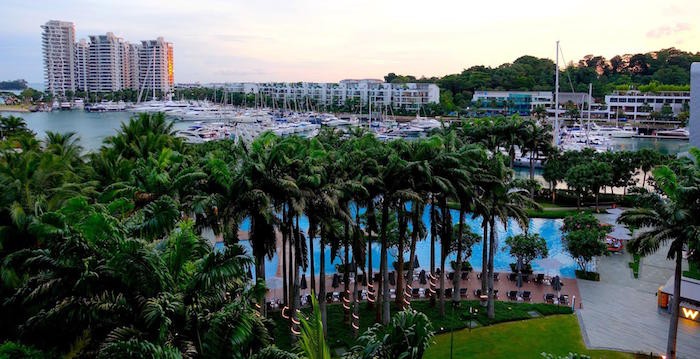 Every room comes with the W Signature bed, known for the fluffiest pillows and impossibly soft mattress. We tested it with some bouncing, and we're sold!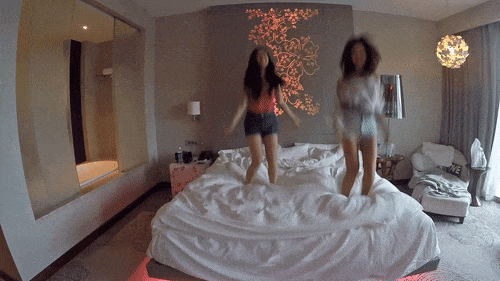 Sentosa Cove, untouchable? Think again! Next time you feel like you need a break from the city, head on over for a well-deserved respite. This exclusive enclave is so far-removed from the city's hustle and bustle that you'll feel like you've been transported to a whole new world!
Check out W Hotel Singapore's exclusive offers here for a spanking weekend at Sentosa Cove! Special thanks to W Hotel Singapore for hosting us, it was a wonderful weekend.