THIS WEEKEND IS GONNA BE AWESOMELY DIFFERENT. Mark my words as you're about to discover five of the most quaint, glamorous and evocative restaurants in Singapore that you absolutely need to check off your gastronomic bucket list. Go have yourself a marvellous treat because you definitely deserve it after a loooong week at work!
Psst… If you are thinking where to bring your best friends on their birthday, read on and you'll thank me later.
For An Absolutely Unique Xperience – Xperience Restaurant at Sofitel So Singapore
I'm sure Xperience Restaurant is a popular haunt among those working in the Central Business District area. Housed in one of the most luxurious hotels in Singapore, Xperience Restaurant has been an exceedingly popular spot for business lunches and after-work drinks. But let me tell you this: the fun doesn't stop there!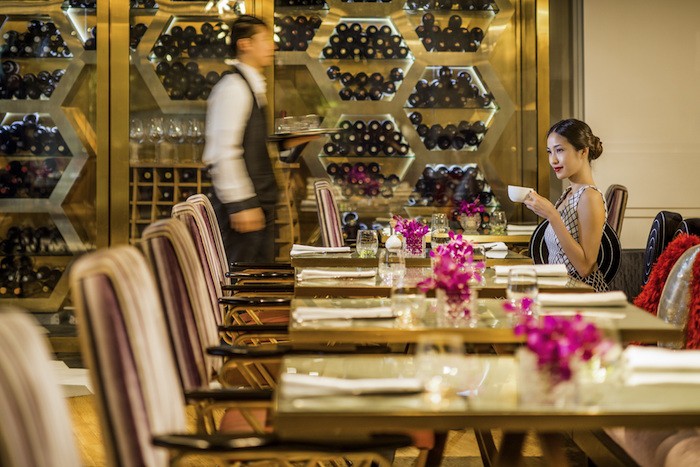 Image credit: Sofitel So Singapore
This classy restaurant with a chill ambience is a great place to catch up with friends over delectable food on weekends. If you're tired of your run-of-the-mill eateries and are in desperate need of some gastronomic surprises to jazz up your otherwise-so-dull weekend, Xperience Restaurant is the place to go! Their talented chefs have never failed to transform ingredients into sheer artistic masterpieces – everything from the starter to the dessert is truly a feast for both the eyes and the stomach . Now that's what I call a marvellous treat!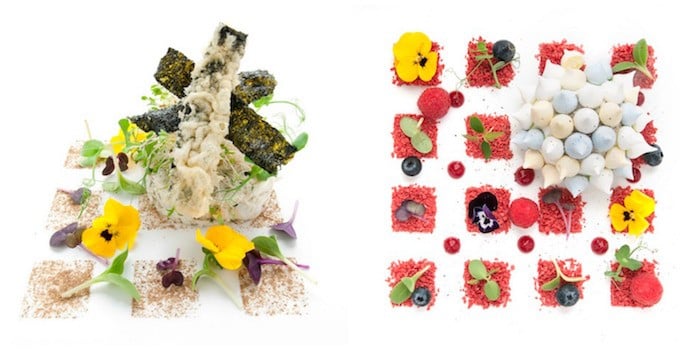 Image credit: Sofitel So Singapore
My friend and I had the privilege to try the much-anticipated Xperience Celebrations Dessert – and what can we say? It's an absolutely unique dessert Xperience like no other.
Just look at that artistry, and that skill! The chef actually throws the chocolate ball onto the table and it shatters to reveal lots of those sweet goodies.
The Xperience Celebrations Dessert consists of a gold-coated 72% dark chocolate dome, fluffy chocolate brownies, vanilla custard-filled macarons (this is easily the best macaron we've ever had – just the right sweetness together with the oozing cream custard filling – s eriously , nothing can beat this!), and the dressings are just mind-blowingly good albeit their rather ordinary look. The white truffle powder, almond crumble and chocolate soil go perfectly with the brownies, while the strawberry vinegar jelly and coconut foam add wonders to the whole dessert. 

The ingredients might change according to season, but you're in for a gastronomic experience like no other anytime you visit! You may consider upgrading your Xperience with Chef's Signature 3-Course Menu which is available from S$75++ per set. Call 6701 6800 now for reservations or simply book through their website . Trust me, you're guaranteed to have a blast at Xperience Restaurant!
My taste buds all went to heaven. Take it from us – you just got to experience it for yourself! Want to impress your significant other? THIS will do the trick. The Xperience Celebrations Dessert is an engaging celebration of art, and perhaps, even love . So if you want to look like you've put in extra effort to plan an unforgettable date with your loved one, you know what to do!
For An Unforgettable Date Against an Enchanting Sunset – ilLido at the Cliff at Sofitel Singapore Sentosa Resort & Spa
We gotta admit – working hard at your job does not guarantee you success in any personal relationship (ouch!) , and continuous effort is always required to keep the flame alive. It's not always easy to plan a romantic getaway due to exhaustion and lack of time, so why not let ilLido at the Cliff do you a little magic? *wink wink*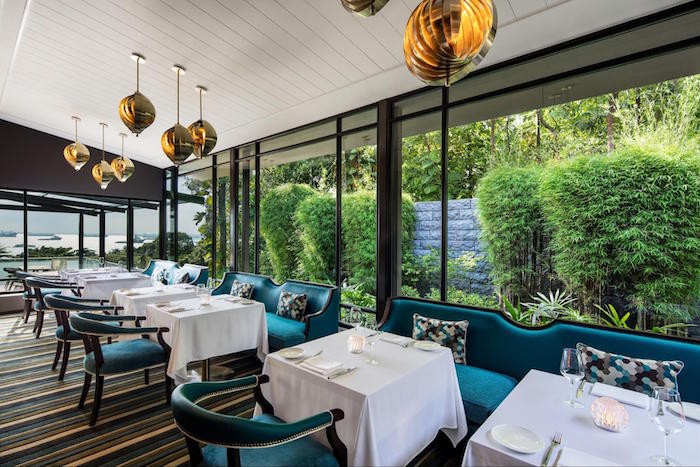 Image credit: ilLido at the Cliff, Sofitel Singapore Sentosa Resort & Spa
Known for its palatable Italian cuisine and downright romantic ambience, ilLido at the Cliff is the perfect date venue. We speak from experience: the enthralling experience will surely help keep the spark going between your partner and you!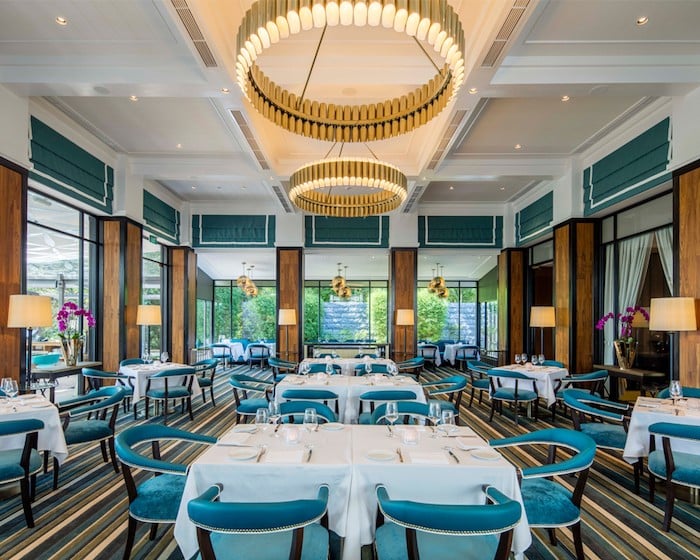 Image credit: ilLido at the Cliff, Sofitel Singapore Sentosa Resort & Spa
The interior of ilLido at the Cliff just shouts elegance every direction you turn – it's too beautiful to not snap a picture and share it (read: show it off) on Instagram! Also, you'll feel right at home amidst the integrated warm tones of brass, bronze and mahogany. Doesn't it look perfect for carrying out conversations whispered into each other's ears and behind wine glasses? Watch the gorgeous sunset and be transported away into a whole new world. Hand in hand with your loved one, of course!
The heartwarming Italian fare served at this restaurant is nothing short of romantic – Ti amo , my darling! It will definitely be a night to remember.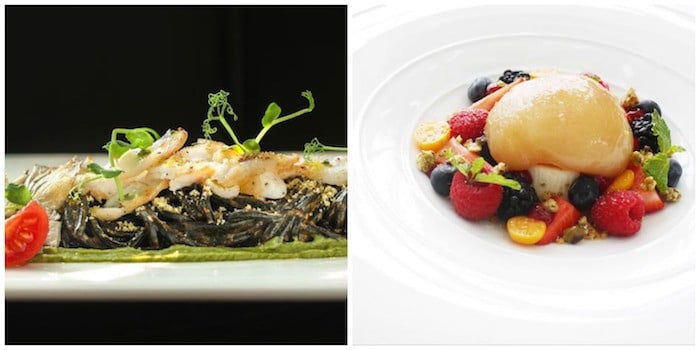 Image credit: ilLido at the Cliff, Sofitel Singapore Sentosa Resort & Spa
PSSSSST, why not combine your meals with a staycation? Find out everything you need to know and more about a staycation at Sofitel Singapore Resorts and Spa right HERE!
IlLido at the Cliff's curated 5-Course Gourmet Menu for 2  is available from S$176++. Call 6708 8310 now to book a table for a truly romantic and unforgettable date at ilLido at the Cliff !
For An Nostalgic Dim Sum Feast with Live Jazz Band – The Clifford Pier at The Fullerton Bay Hotel
Calling all yum cha lovers! Nothing, I repeat, nothing beats a dim sum buffet on a lazy Sunday afternoon. Clifford Pier is not only known for its' delicious Heritage Dim Sum Brunch, it's also a true blue Instagrammer's heaven. Just look at that architecture and that natural light!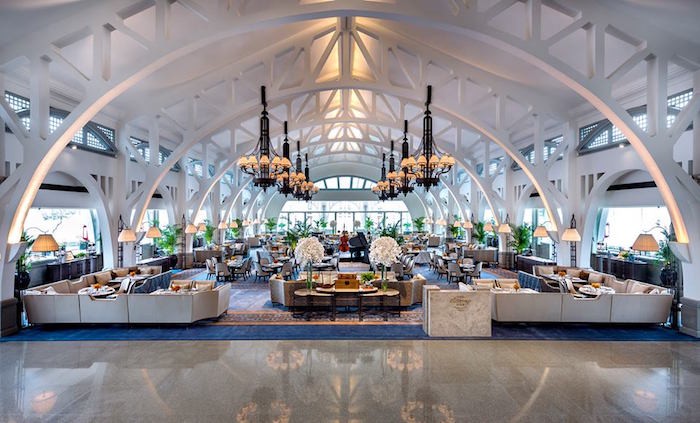 Image credit: The Clifford Pier Facebook
Fresh and piping hot items served from the roaming push carts is the best thing any dim sum lover could ask for. The second best thing would be heaps of big, succulent whole prawns stuffed within your Siew Mais and Har Gaos that make the dim sums irresistibly scrumptious. (Oh my god I am drooling on my keyboard already, tell me I'm not alone!) Last but not least, the fried dim sums are crispy, savory and without the greasy taste – score!
Also, the variety here just can't be beat – there are just so many different types and different tastes! Don't say I didn't warn you, but you might need more than just one visit to try them all.
Exceedingly well done dim sums aside, the brunch spread also covers a fine selection of local delights which include Nyonya Kuehs, fragrant Satays, Indian curries as well as interesting localized flavoured desserts. There is also a sushi bar to satisfy your Japanese food cravings. Dim sum and sushi? I'm salivating more and more! Add in a live band to (literally) jazz up the whole gastronomic experience? OKAY I'M SOLD!
Heritage Dim Sum Brunch is available from S$48 per adult and S$24 per child. Call 6597 5266 now for reservation or simply book through their website . You don't claim yourself a dim sum lover until you try this!
For A True Blue Magical Date Under The Sea – Ocean Restaurant at S.E.A. Aquarium, Resorts World Sentosa
Aquariums somehow always hold some kind of enthralling quality for us. It's absolutely therapeutic to watch the fish swim lazily by, and spot a reef shark or stingray from time to time. Can't get enough? Now, you can even combine that aquarium experience with a meal .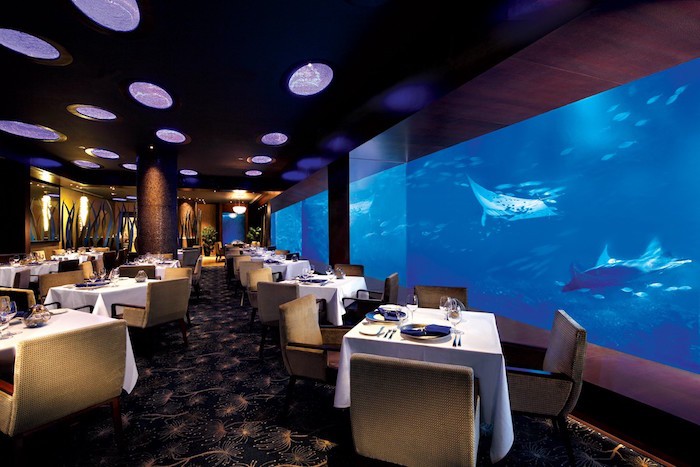 Image credit: The Official Cat Cora Website and Blog
Besides, no time for a beach getaway? A hassle-free, exquisite fine dining session at Ocean Restaurant might just cure your wanderlust in a magical oceanic way. Watch schools of fish swim past the world's largest aquarium viewing panel as you literally dine under the sea surrounded by calming blue and turquoise hues – I dare to wager that no other dining experience is as fascinating and hypnotizing as this right here at the Ocean Restaurant!
If you look carefully enough, you can even spot a manta ray or a shark! That's always a fun game to play with your dining companion whilst waiting for the food to arrive – A stingay! 50 points!
Begone all those awkward silences, the captivating and awe-inspiring environment at the Ocean Restaurant is anything but boring . And the food is delectable as well!
Okay, not going to lie, I am dying to meet Dory in real life! Can't wait to join the Blue Tang waves at Ocean Restaurant!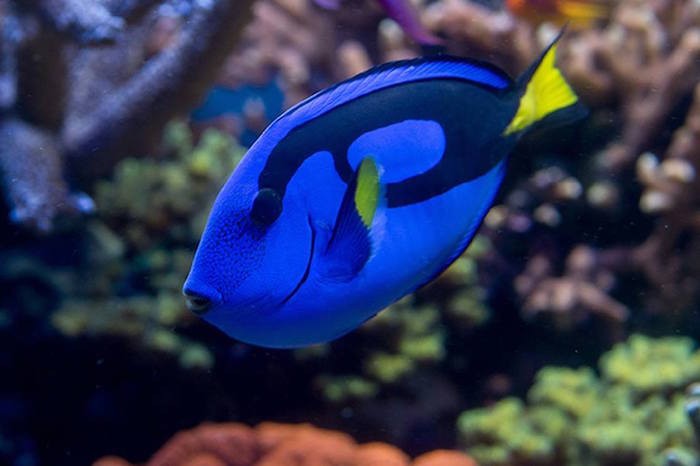 Image credit: Resorts World at Sentosa
The 3-Course Lunch Set Menu is available from S$58 while the 5-Course Dinner Set Menu starts at S$108. Call 6577 6688 now for reservation of simply book through their website – Team Dory , book that table already!
For An Extravagantly Pampering Brunch – Kwee Zeen at Sofitel Singapore Sentosa Resort & Spa
Ahhh, Champagne brunch — one of the greatest inventions after airconditioning! It's Sunday and you don't feel like waking up at all. Well how about this – perhaps an indulgent champagne brunch tucked away in a charming little oasis might help to change your mind? At least it changed mine! All you need to do is getting out of your bed slightly before noon because the brunch only starts at 12.30pm.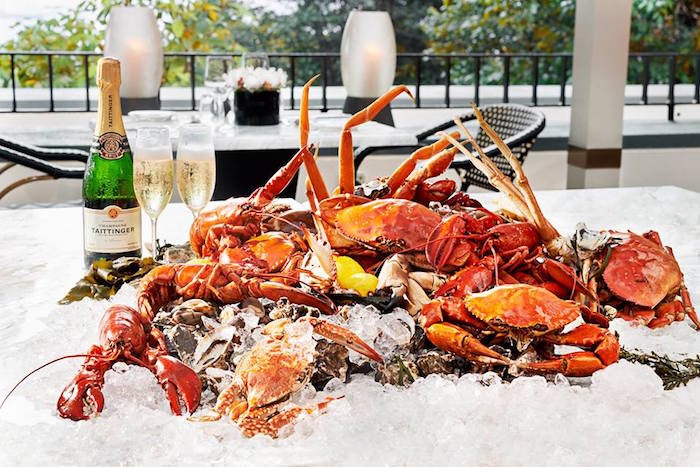 Image credit: Sofitel Singapore Sentosa Resort & Spa Facebook
As to where to go for champagne brunch, I highly recommend Kwee Zeen at Sofitel Singapore Sentosa Resort & Spa. One of the top selling points is that the resort is tucked away in a secluded corner of Sentosa Island, far far away from the crowds. And wait – champagne, brunch?! Those two words combined together are just simply irresistible!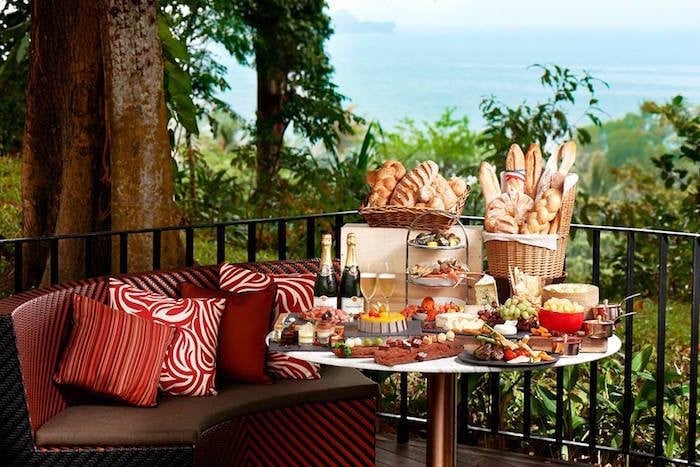 Image credit: Sofitel Singapore Sentosa Resort & Spa Facebook
One thing I must emphasize: Magnifique Champagne Brunch at Kwee Zeen is NOT your ordinary pastry-based hotel brunch. The buffet spread is nothing short of impressive, with a wide selection of ocean-fresh seafood, international and local delights, hot and cold dishes, savories and sweets – comprising a jaw-dropping total of 16 food ateliers!
If you are not sure where to begin, my recommendation would be to head straight for the tantalizing crabs and lobsters at the live seafood station. Pair that oh-so-fresh seafood with a gratifying glass of premium Taittinger Champagne – ahhh, this is the life ! Let the champagne fizzle in your throat as you cast your gaze out over the spectacular view of the South China Sea. The sea breeze is a DREAM, and I haven't even revealed the best part of the champagne brunch yet, that is...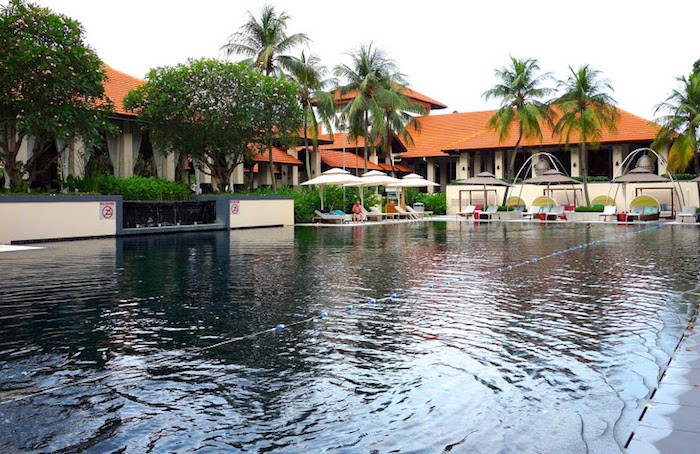 … you can eat as much as you want GUILT-FREE because the extra calories can be easily burned off later with complimentary use of the hotel's swimming pool, woo-hoo! Plus, the hotel is just 132 steps from Tanjong Beach via a private access, you can literally burn it off under the sun you see.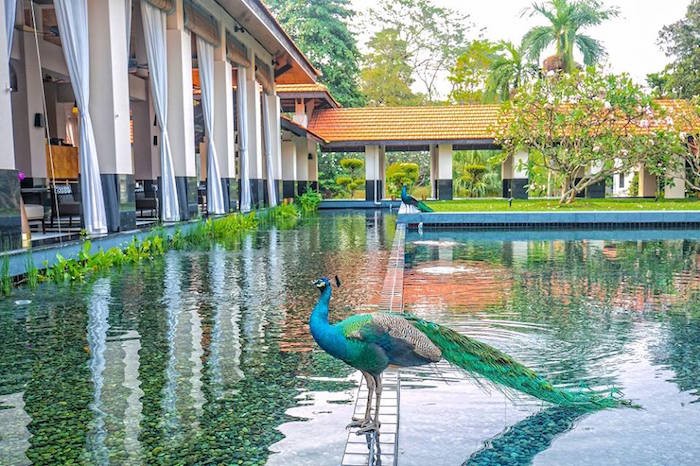 Image credit: Sofitel Singapore Sentosa Resort & Spa Facebook
Alternatively, you can walk all around the expansive grounds of the Balinese hotel on a peacock-hunting adventure. Yes, there are peacocks roaming the compound freely, and yes this resort is as close as you can get to being transported to Bali whilst still on Singapore shores!
Magnifique Sunday Champagne Brunch is available from S$138 per person. You can top up S$30 to enjoy a free-flow of Taittinger Champagne and wine. Call 6708 8310 now to chope your seat for this gorgeous champagne brunch . Hurry, you don't want to miss the golden opportunity to indulge yourself with good drinks and food plus an awesome swimming pool! 
Okay give yourself and your loved ones a real good treat at any of these incredibly unique restaurants! It's okay to splurge on the finer things in life sometimes – pamper yourself over the weekend, and you're guaranteed to have a much better week ahead. Enjoy!