Staying in a traditional Airbnb in Japan is a fantastic way to witness a different side of the nation — one that's seemingly frozen in time. Carefully preserved by Japanese homeowners, these restored houses can offer a glimpse at the past and a fondness for a simpler way of life. For travellers, these can deepen your connection with the city or town of your choice. 
Remember that traditional houses in Japan aren't your ordinary crash pads on Airbnb. Expect tatami floors, wooden furniture, futon beds, and sliding doors that open to sprawling zen gardens. Yet these homes will give you what you really seek in Japan: an experience.
Also read: 10 Unique Airbnb Homes in Japan for the Trip of a Lifetime
Every traditional Airbnb in Japan worth bookmarking
1. This Japanese cedar retreat in Nara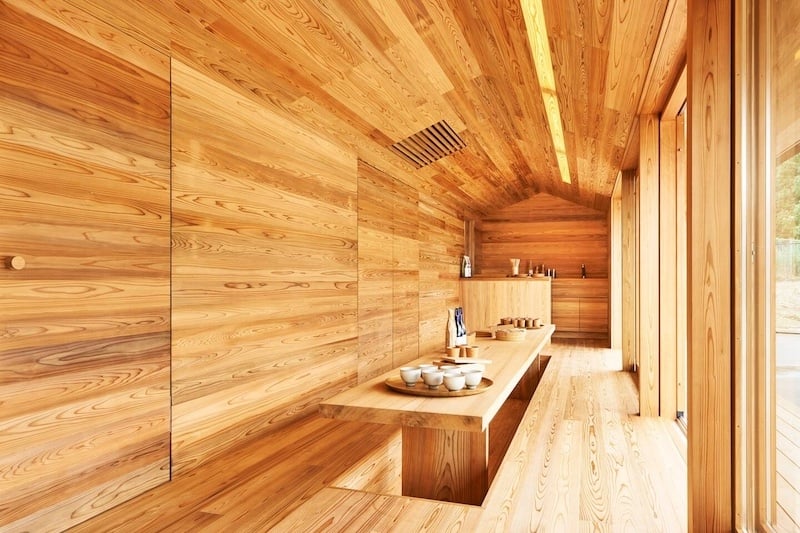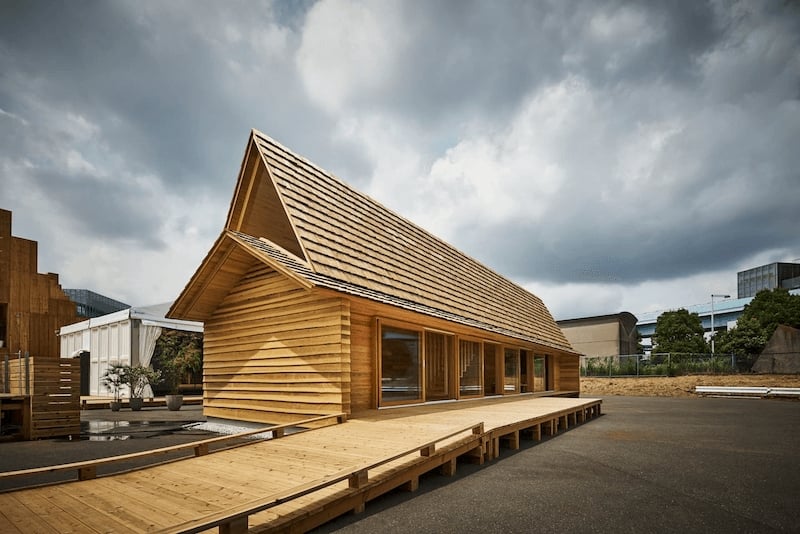 Listing name: Yoshino Cedar House2 (Max 4Persons) Sunset Room
Listing type: Place to stay in a home
Max. no. of guests: 7
No. of bedrooms: 2 
Besides the graceful deer waiting for you in Nara Prefecture, there's this Japanese cedar house that blows most Airbnb experiences out of the water. Called the Yoshino Cedar House, this traditional home in Japan resulted from a collaboration between Airbnb co-founder Joe Gebbia and famous architect Go Hasegawa. 
Today, it's held up as a fine example of Japanese craftsmanship. This unique home lets you live among the Yoshino villagers, who will take turns volunteering as your host. Naturally, it's the Japanese hospitality of this Airbnb that's worth coming home to.
2. This ryokan-style villa with a private onsen in Hakone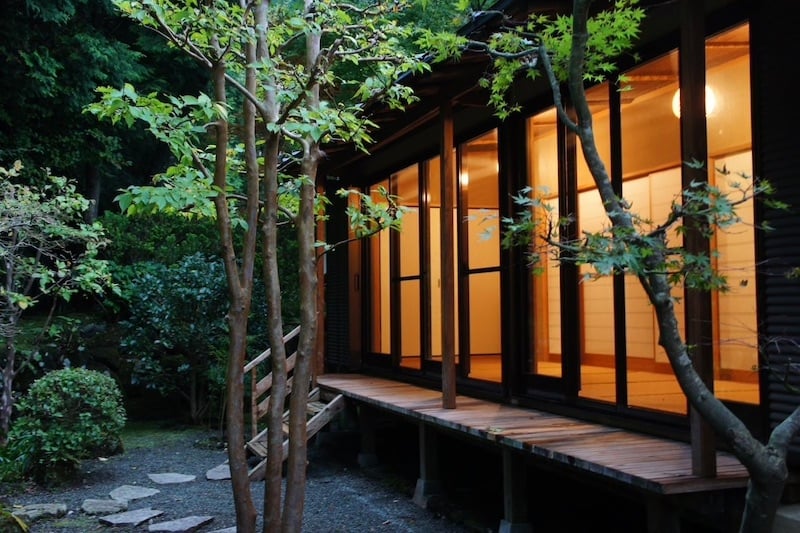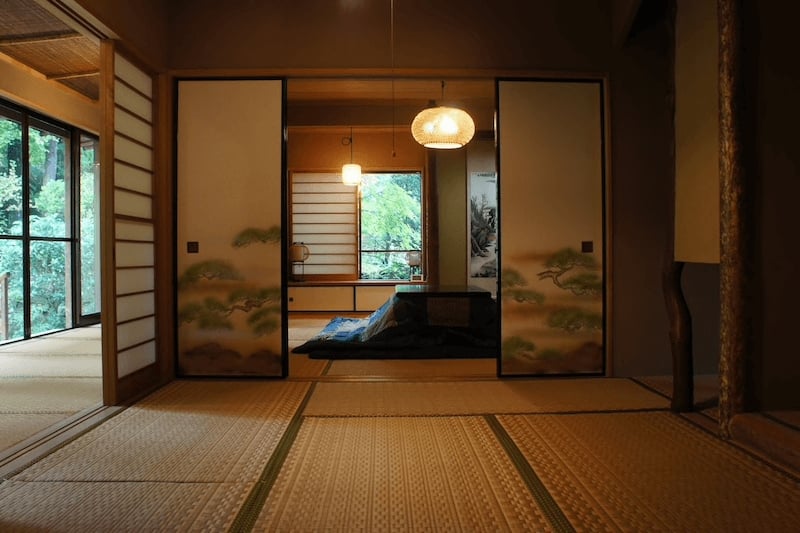 Listing name: Hakone Villa with Private Onsen, Ryokan Style
Listing type: Entire villa
Max. no. of guests: 9
No. of bedrooms: 2
If you're too shy to enter the communal baths in Hakone, consider staying at this Japanese villa that will bring the onsen experience to you. Treat yourself to the indoor hot springs at your own leisure and comfort, while enjoying the intimate vibe of Superhost Eika's traditional Japanese home on Airbnb. 
Luckily, it's only a few minutes away from the Hakone Tozan Railway, which can take you on excursions to Lake Ashi and Owakudani. After a day's worth of sightseeing, you can wind down with a cup of tea around the kotatsu: a Japanese heated table with a blanket that will keep you warm on winter nights. 
Also read:12 Hot Spring Towns in Japan to Relax & Unwind on Vacation
3. This traditional apartment room at the heart of Tokyo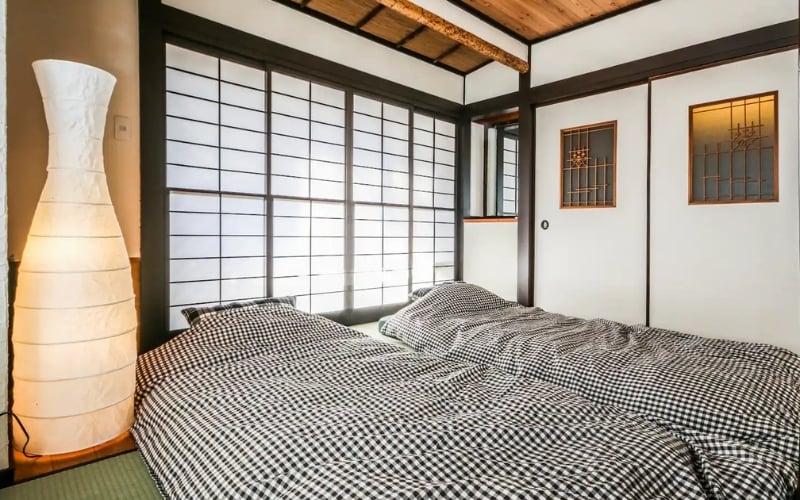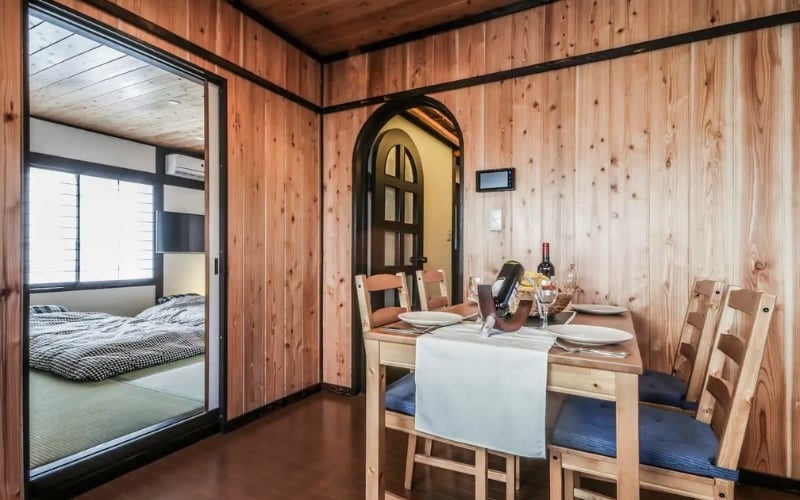 Listing name: Wahuu Style APT
Listing type: Entire rental unit
Max. no. of guests: 4
No. of bedrooms: 1
This apartment unit brings a slice of traditional hospitality to the ever-changing cityscape of Tokyo. While not exactly a traditional Japanese house in Tokyo, this Airbnb incorporates relevant architectural design that old houses in the country are famous for. Strong cedar wood and mud walls act as the frames behind this room so that sunlight and fresh air can breeze through. The tatami floors also create a comfortable respite, especially with the room's fluffy and premium futons.
Did we mention that this apartment is in Tateishi? This neighbourhood in Katsushika has a string of bars and restaurants that have been operating since the 1940s! A few minutes of strolling around the area is an exciting prospect for history buffs. Apart from the old neighbourhood, the apartment is nearby Keisei Tateishi Station, which can take guests to either Narita or Haneda Airport in just a few minutes. This station is also only a three-minute walk to the anime and gadget mecca that is Akihabara! 
4. This thatched cottage in a rural village outside Kyoto City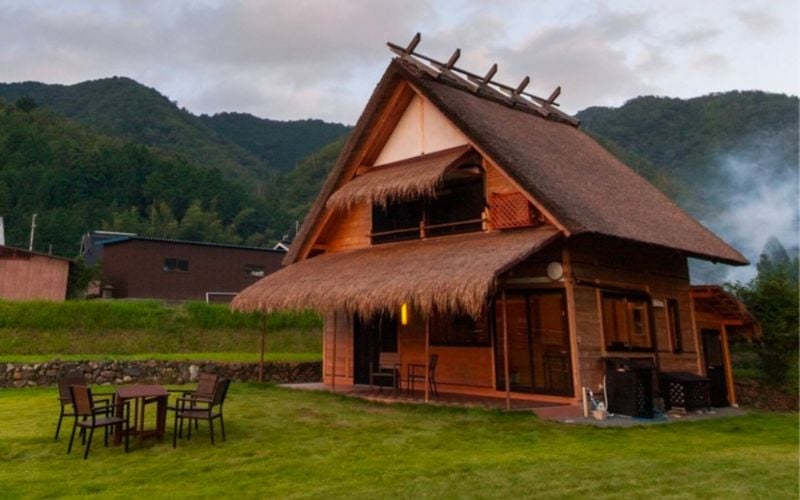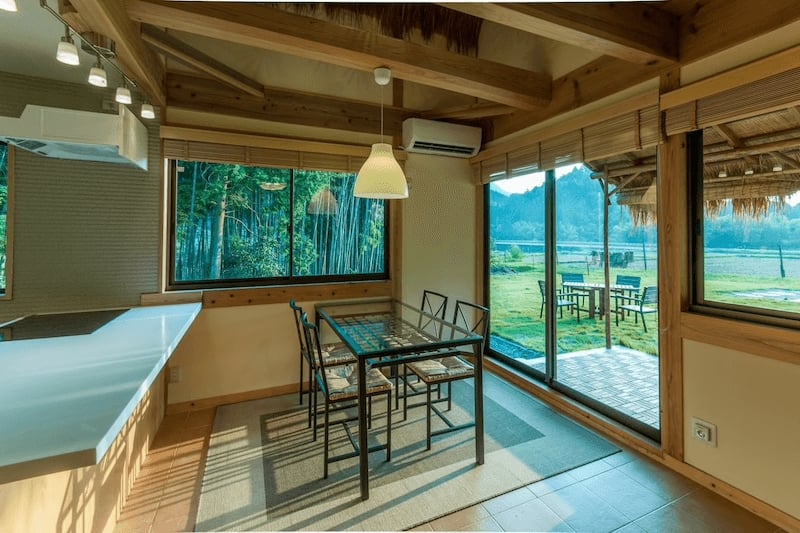 Listing name: Miyama KAYA Villa Rural Kyoto
Listing type: Entire home
Max. no. of guests: 7
No. of bedrooms: 3
Kaya Villa is a countryside retreat with a fairytale atmosphere, nestled in the village of Miyama and just 30km north of Central Kyoto. Surrounded by beautiful rice fields, the cottage embraces the nostalgic sights of old Japan with a thatched roof structure called kayabuki, common to the farmhouses within the village. 
Soak your stress away in the bathtub made from fragrant Japanese cypress; or bask in the pristine countryside of Japan, where a slow-paced lifestyle thrives.
5. This apartment with a blend of modernity and tradition in Sapporo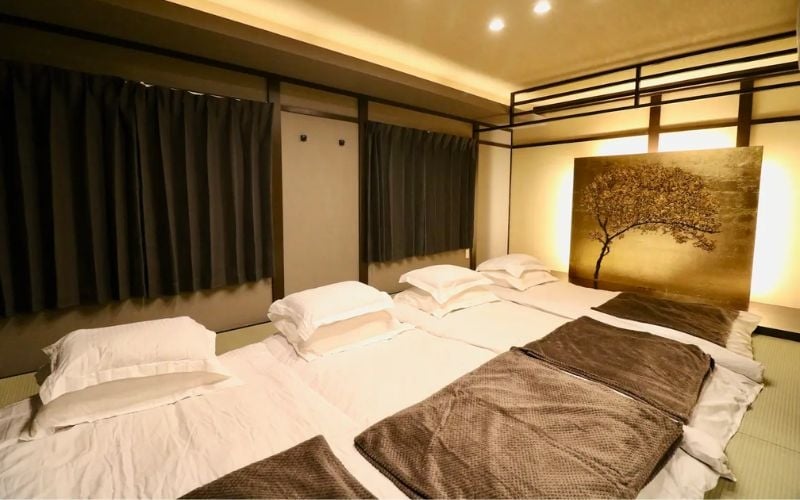 Listing name: One's Villa Sapporo
Listing type: Entire serviced apartment
Max. no. of guests: 8
No. of bedrooms: 2
Make this eclectic rental in Sapporo a base when exploring the capital of Hokkaido. Featuring a refreshing palette of colours alongside the tatami and shoji, this traditional Japan Airbnb proves just how timeless Japanese architecture and design are. It comes equipped with a state-of-the-art kitchen and a spacious bathroom for efficient amenities. Nearby attractions to learn about Sapporo include Yurigahara Park, Moerenuma Park, and Hokkaido University.
6. This wooden cabin near the sea in Okinawa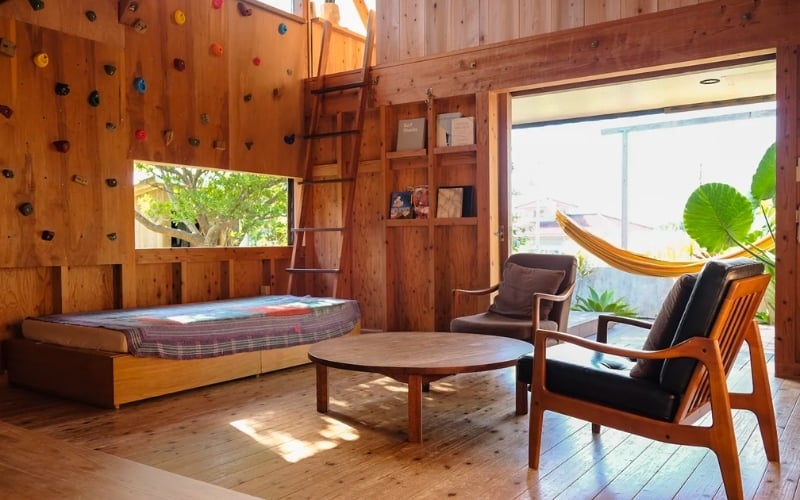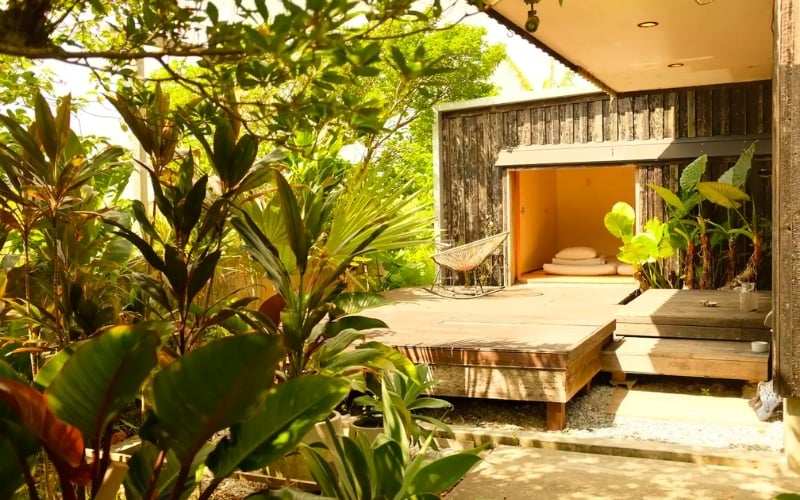 Listing name: Black Cedar House living close to the sea
Listing type: Entire cabin
Max. no. of guests: 6
No. of bedrooms: 1
Looking for warmer weather in Japan? Head to Mari and Koji's gorgeous abode, just two minutes away from the famous Mibaru Beach in Okinawa. Built to resemble a treehouse, this rustic cabin keeps authentic Japanese-style rooms with futon beds, sliding doors, and cedar wood furniture. 
It features a lush garden, a climbing wall, a tea room, a fully-stocked kitchen, and a large open deck where you can relax with a hammock under the sun. Animal lovers are welcome here as well, as the resident cat Chobi likes to keep visitors company every once in a while. 
Also read: Experience the Best of Island Life at These 10 Tropical Airbnbs Around Asia
7. This artist sanctuary with Japanese gardens in Kyoto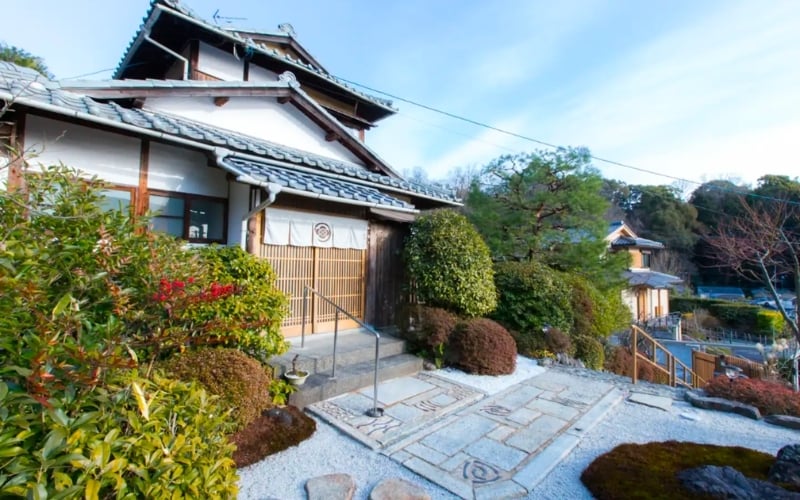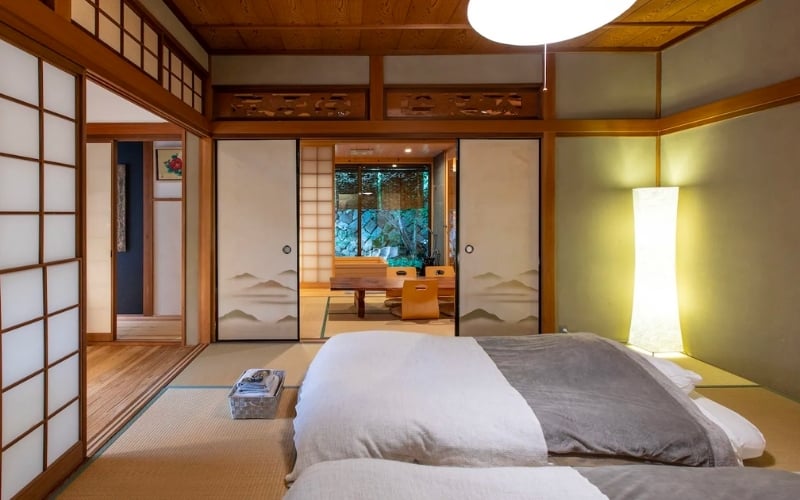 Listing name: Artist's ZEN & ART house in Kyoto
Listing type: Entire house
Max. no. of guests: 4
No. of bedrooms: 2
Anyone fond of Japanese culture is going to love this machiya in Kyoto, where sunlight peeks through the windows and the garden blooms with fresh hydrangeas. From the art installations scattered around the property to the sizeable hinoki bathtub that looks out into a zen garden, this villa is pretty much what Japanese poetry is made of. Come spring, you'll be treated to private views of the cherry blossoms of Kyoto!  
Other guests have called this traditional Airbnb in Japan "a superb experience" and "a magical journey" that everyone deserves to try for themselves. Note that the slope up to Superhost Jinn's house is very steep, but the view once you get there is worth the climb. 
8. This secluded retreat near the sea in Fukuoka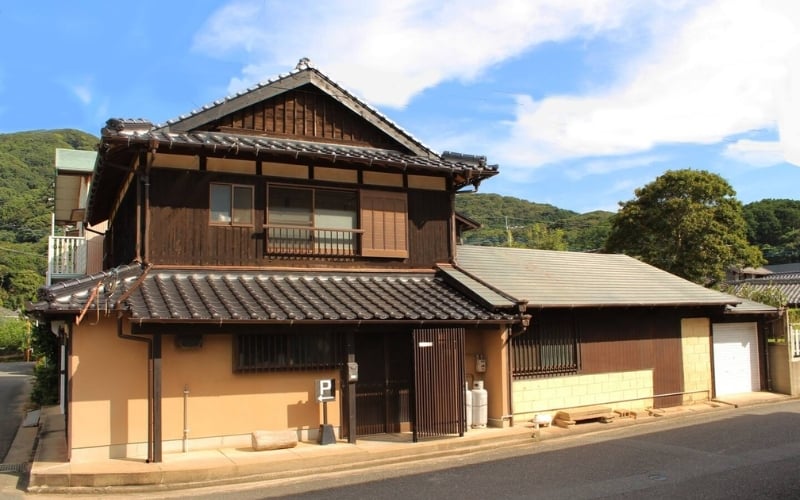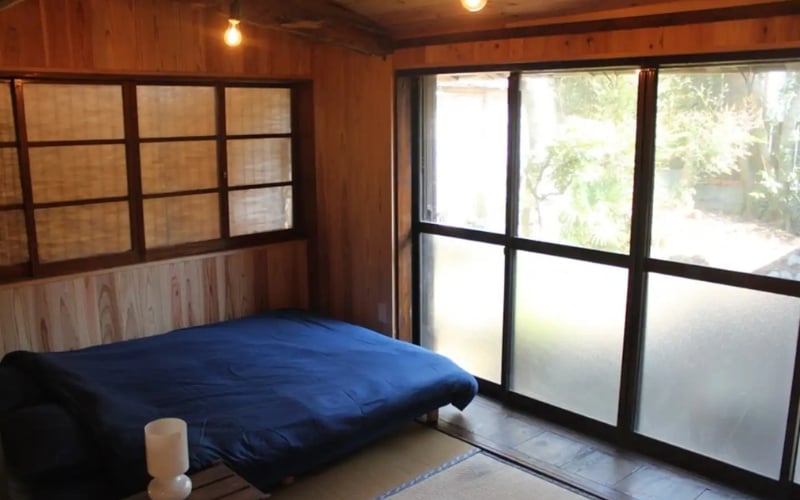 Listing name: Home in Itoshima-shi
Listing type: Entire home
Max. no. of guests: 5
No. of bedrooms: 2
Burned-out city-dwellers of Fukuoka can take refuge in this rustic house comfortably sitting near the halfway point of Nogita Beach and the city itself. This partial seclusion from the bustling metropolis lets guests precious peace and quiet while also possessing the comforts of modernity. Tatami floors create comfortable living and resting spaces throughout the house, while the rock garden makes for an excellent meditation space. Isn't this simplicity found in a traditional Japanese Airbnb refreshing? 
Also read: From Kyoto to Fukuoka: 7D6N in Western Japan for Your Spring 2023 Holiday
9. This simple Airbnb ryokan in Kyoto for shoestring budgets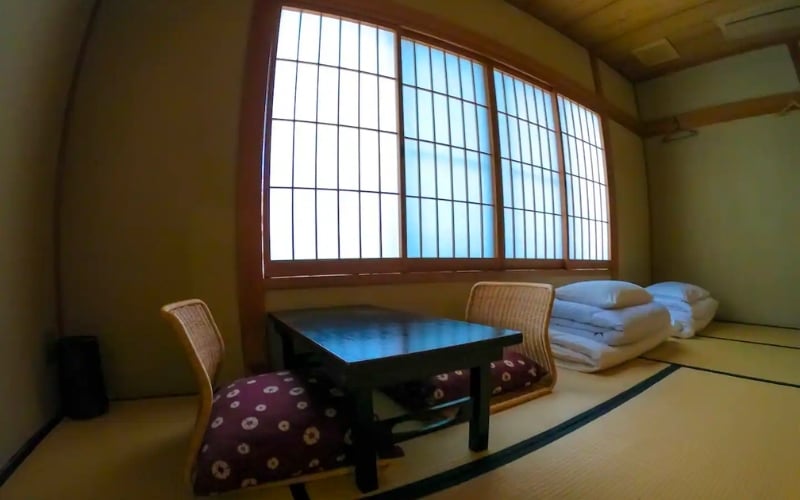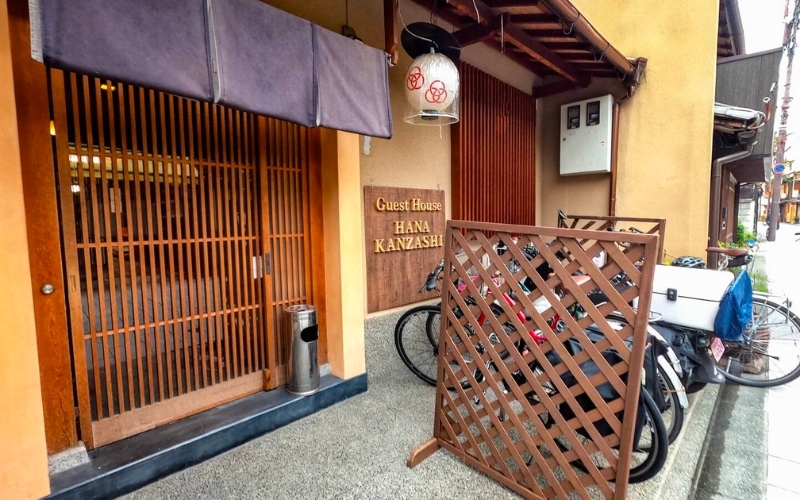 Listing name: Miyagawa Guesthouse Hanazonzo - 6 tatami mat private room
Listing type: Guesthouse
Max. no. of guests: 4
No. of bedrooms: 1
While the prospect of resting inside a ryokan in Kyoto sounds exciting, it can be a tall ask for the wallet. But there are alternatives to this, such as staying at this lovely guesthouse in Higashiyama Ward. And since this rental is a guesthouse stay, there are easy opportunities to make some friends along the way! Another added bonus is its proximity to the historic entertainment district of Gion and the revered Kiyomizu Temple. 
Also read: 10 Kyoto Historical Sites That Will Take You Back to Ancient Japan 
10. This extravagant castle-like home in Miyazaki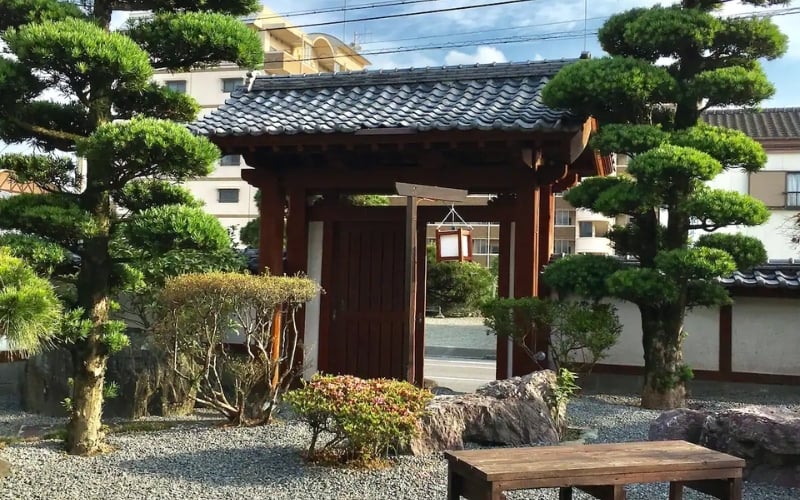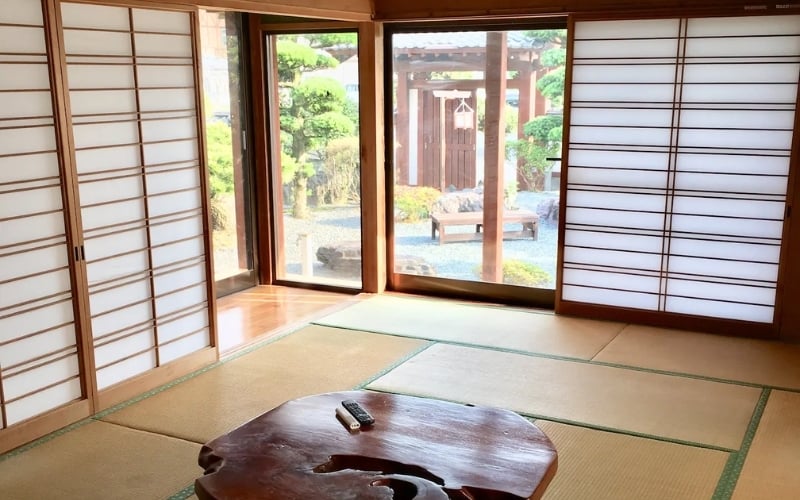 Listing name: Want to travel back in time to the Edo period in an old house surrounded by Ishigaki and Japanese-style gardens?
Listing type: Entire home
Max. no. of guests: 5
No. of bedrooms: 1
A traditional Airbnb in Japan? This massive home in Miyazaki takes that statement to heart and expands it to enormous proportions! Taking inspiration from the mighty castles of the Edo Period, this property has two well-manicured gardens that invite the weary mind for some relaxation. The spacious rooms inside employ the shoji screens for some privacy while lounging around. Finally, recuperate from exploring the city like a daimyo through the house's giant bath. 
11. This riverside sanctuary tucked in a forest in Nara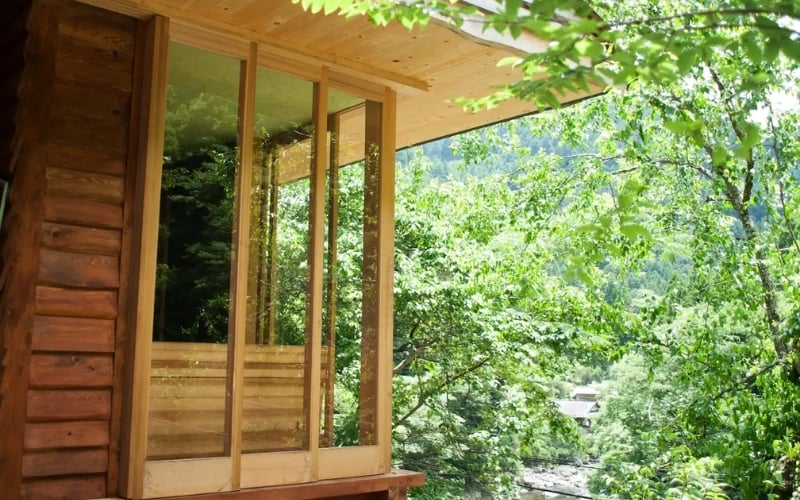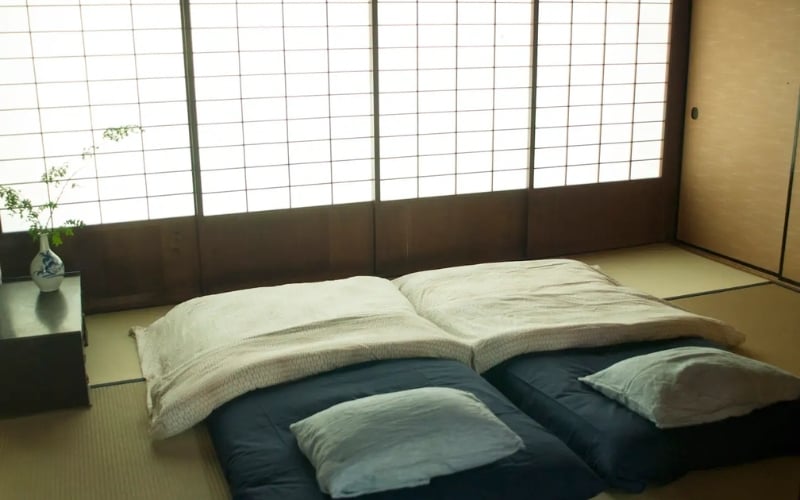 Listing name: A rustic Japanese village getaway
Listing type: Entire hut
Max. no. of guests: 8
No. of bedrooms: 3
For absolute therapy from the fast-paced metro, this forest refuge in Nara will help reinvigorate the senses tenfold. Located in Kawakami, this rustic abode embeds itself in the natural gifts of the region. Its spaces are also big enough to accommodate a medium-sized group of friends or family.
Of course, the highlight of this traditional Airbnb in Japan is the great outdoors. Right next to it is the bountiful Yoshino River. The fresh water can be quite the godsend during humid summers! Guests can also easily take advantage of nature's proximity by hiking and camping around the area while enjoying the natural flora. 
12. This gorgeous lakeside home near Mount Fuji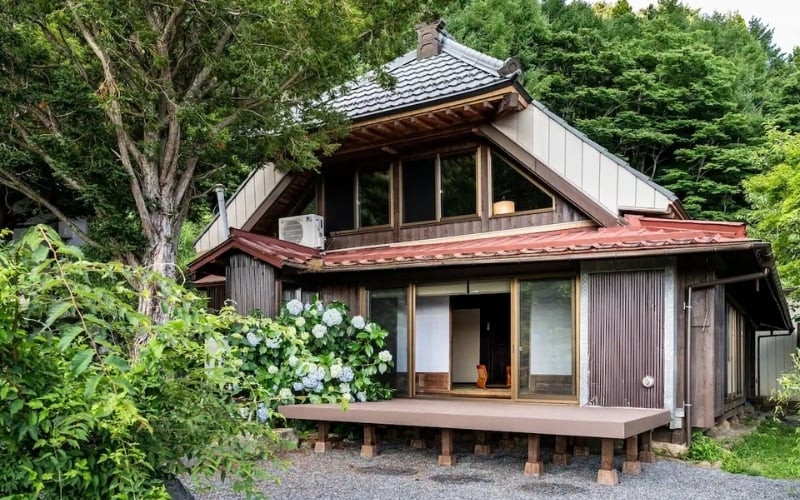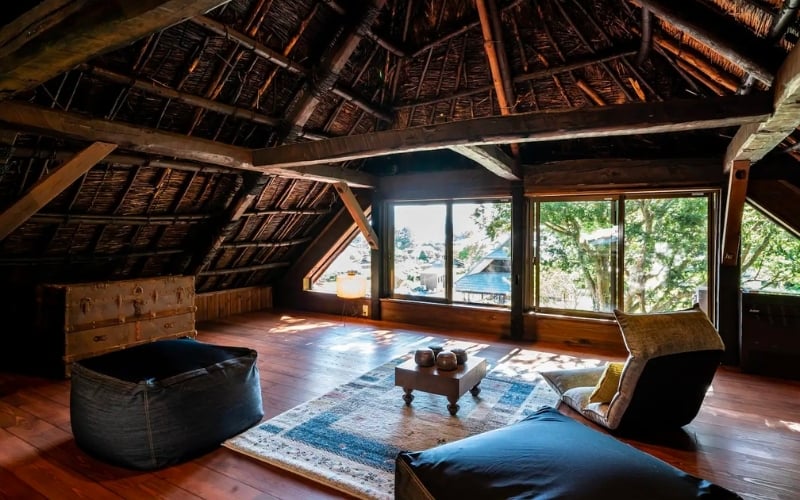 Listing name: Traditional Japanese House overlooking Lake Saiko
Listing type: Entire hut
Max. no. of guests: 10
No. of bedrooms: 2
How grand would it be to stay in a traditional Japanese home by the lake and near the famous Mount Fuji? While this tremendous sanctuary has the essentials of traditional Japanese architecture, the modern refitting of its interiors creates a very elegant contrast. Features such as tatami floors, rock gardens, and thatched roofing — to name a few — provide an authentic Japanese feel. A few bonuses include views of Lake Saiko in most of its rooms as well as a refreshing semi-open bath!
Also read: 10 Summer Festivals in Japan You Have to Experience At Least Once
More than just a place to crash for an evening or three, each traditional Airbnb in Japan preserves its heritage with pride and beauty. Make sure to bookmark these listings for your future trips to the Land of the Rising Sun!