For us non-residents, walking through the old city of Paris can feel like going back in time. You might even be surprised that behind classy facades oozing with old-world charm lie some of the city's most modern apartments. And even better: You can call one of them home on your next trip to the French capital. We've narrowed down a selection of Paris Airbnbs close to must-see landmarks like the Eiffel Tower and the Champs-Élysées, as well as famous neighbourhoods like Montmartre and Le Marais.
Check out our list of the top Paris Airbnbs below — we guarantee they're all très chic!
Also read: 16 Best Filming Locations for 'Emily in Paris' Season 3

1. This romantic loft by the Champs-Élysées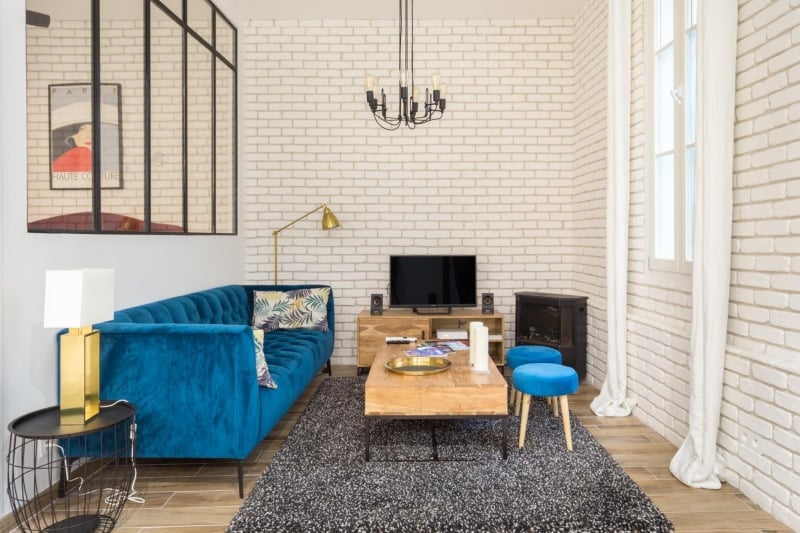 Listing name: Romantic loft and Jaccuzi in the Champs Elysées
Listing type: Entire loft
Max. no. of guests: 2
No. of bedrooms: 1
Just off the Champs-Élysées, this stylish loft is a reasonably priced pick for couples vacationing in the City of Lights. Guests will love this apartment for its proximity to the famous Eiffel Tower and Arc de Triomphe, as well as the metro station. Of all the cosy elements in this romantic Airbnb, the jacuzzi for two will definitely be your favourite! 
2. This dreamy apartment in Montmartre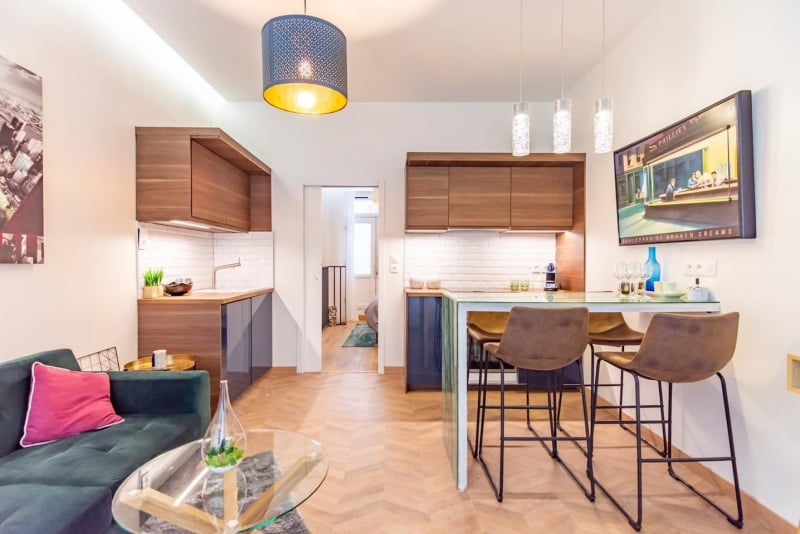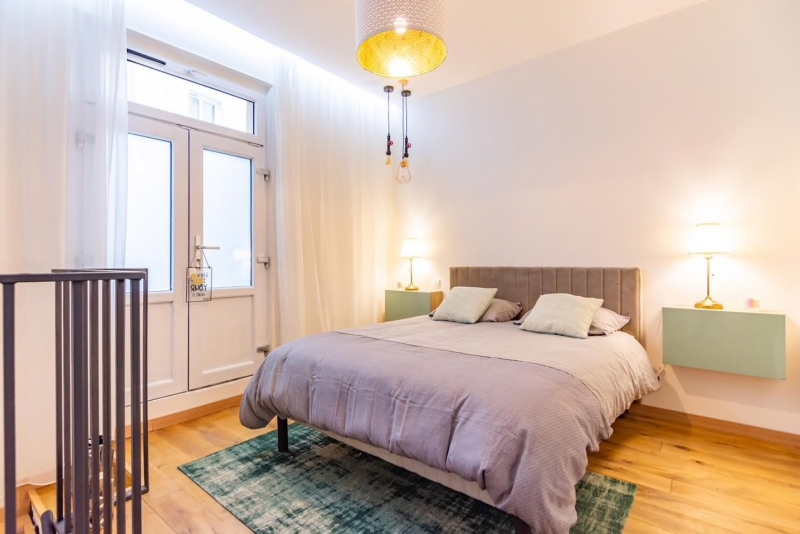 Listing name: Beautiful loft in the middle of Paris
Listing type: Entire loft
Max. no. of guests: 4
No. of bedrooms: 2
This two-bedroom apartment in Montmartre is as dreamy as the charming hilltop neighbourhood itself. Close to the famous Sacré-Cœur Basilica, it's also just steps away from the metro and a short walk from the Champs-Élysées. With enough room for four guests, this Airbnb is a steal for those travelling in small groups! 
Also read: Paris vs. Milan: Which Fashion Capital in Europe Should You Visit First?
3. This artsy apartment just walking distance from the Eiffel Tower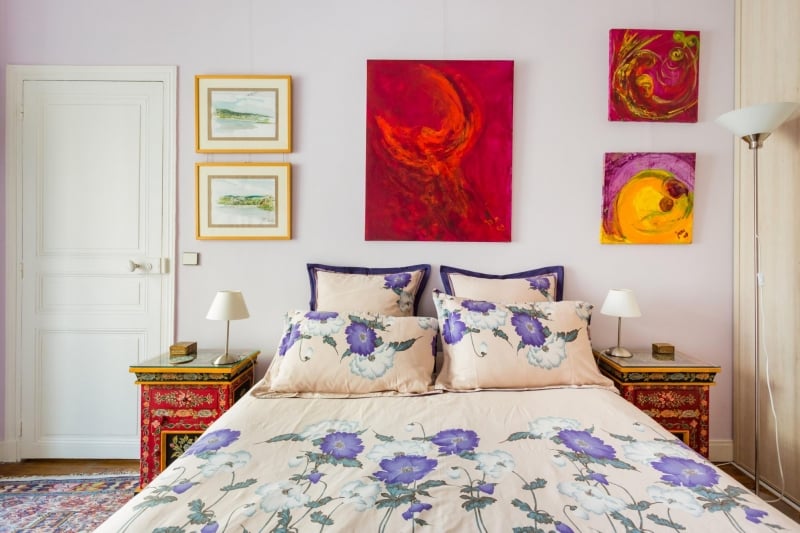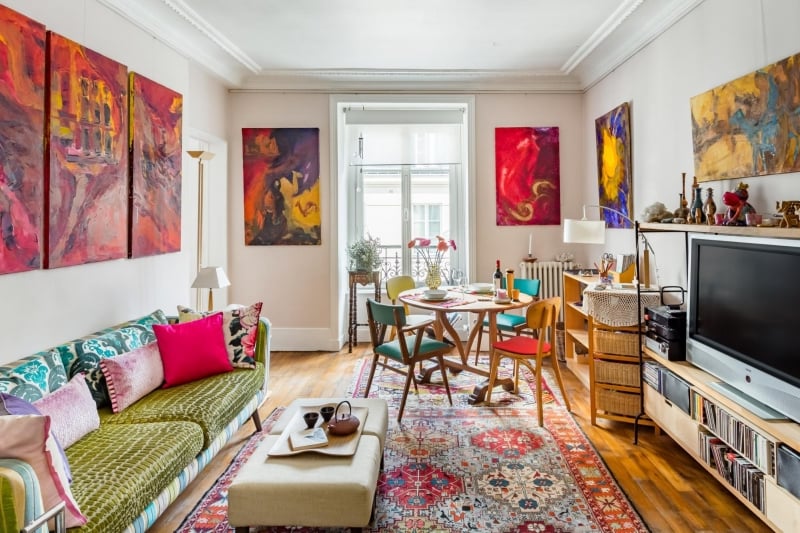 Listing name: Stroll through the City of Light from an Artsy Apartment
Listing type: Entire apartment
Max. no. of guests: 3
No. of bedrooms: 1
This artsy three-bedroom apartment in Paris' 7th arrondissement is just 20 minutes away from the iconic Eiffel Tower. Meanwhile, a 20-minute stroll in the opposite direction will get you to the Louvre — the world's largest art museum. This family-friendly Airbnb's Superhosts, Jasmine and Rafic, are an artist and interior designer, respectively — and we can truly tell through its colourful design and cheerful, homey environment. 
4. This modern home close to the Galeries Lafayette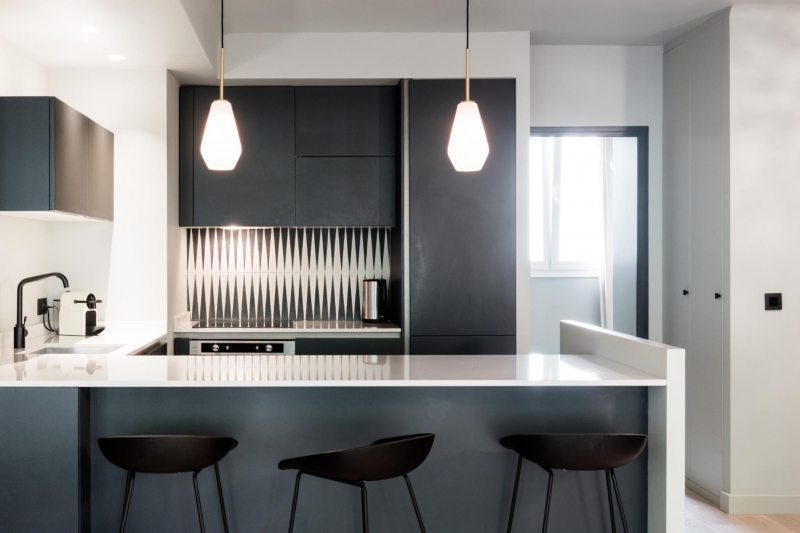 Listing name: Modern & Luxurious Apartment on Boulevard Haussmann - Paris 8th arrondissement
Listing type: Entire apartment
Max. no. of guests: 4
No. of bedrooms: 2
Located in an upscale neighbourhood by Saint-Agustin Church, this modern apartment is close to some of Paris' most sophisticated sights, such as the Palais Garnier and the Galeries Lafayette. Make the most of this spacious apartment and its relaxing ambience. The cosy bedrooms and living room provide the utmost comfort — ideal for guests coming home from a long day of exploring Paris on foot! 
5. This chic apartment right by the Eiffel Tower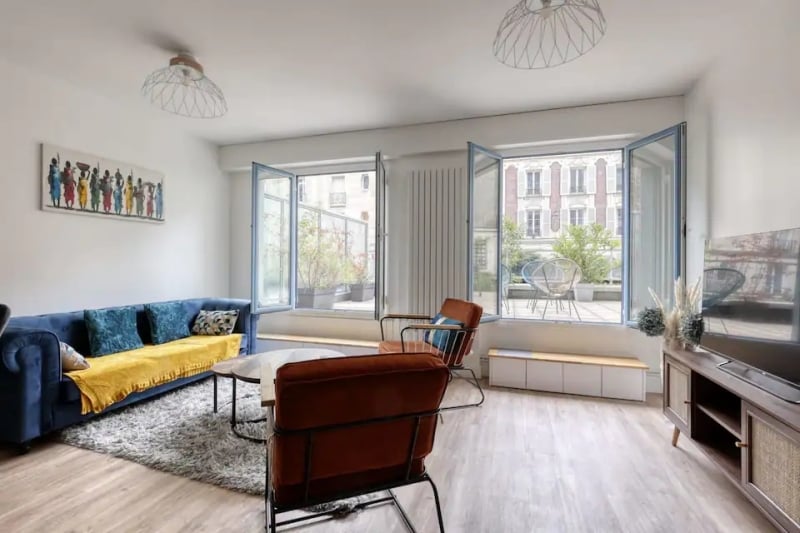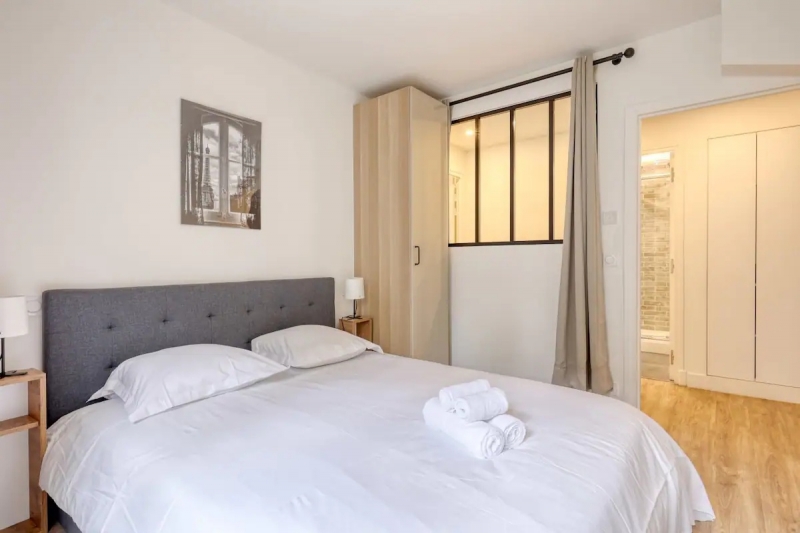 Listing name: Branded New 4 Bdrs Flat - Huge Terrace - Prime Loc
Listing type: Entire apartment
Max. no. of guests: 8
No. of bedrooms: 4
Live like a true Parisian in this four-bedroom apartment that's one of the best-positioned Paris Airbnbs. Tastefully designed with a gorgeous living room and splendid terrace, it's a stylish sanctuary for you and your family in France.
Situated right in the heart of the city, this sprawling home is just a short walk to the Eiffel Tower. Thanks to its ideal location, you can relax at the gorgeous Champ de Mars gardens anytime you feel like it — it's a great place to watch the sunset and the nightly Eiffel Tower Light Show!
Also read: A Guide to the Best Pastries in Paris
6. This luxurious apartment in the Marais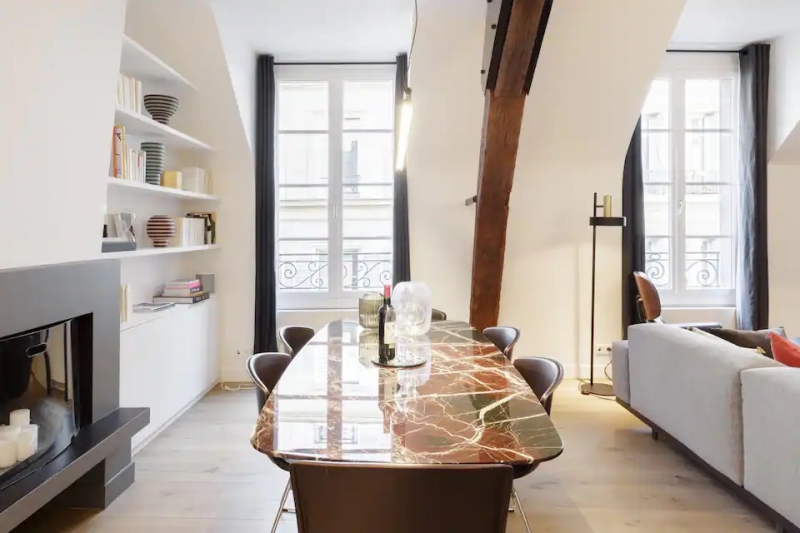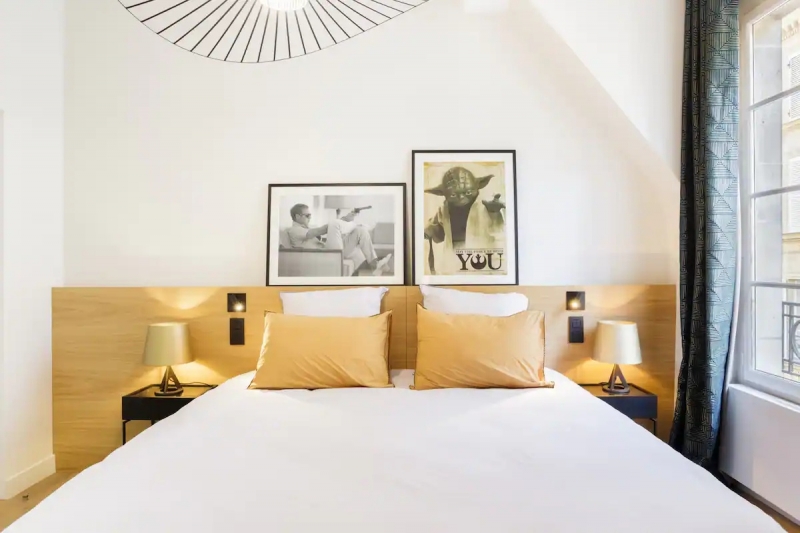 Listing name: Brilliant apartment in the heart of the Marais
Listing type: Entire apartment
Max. no. of guests: 6
No. of bedrooms: 3
Live like the elite at luxurious Paris Airbnbs like this one! This lavish home is located in the Marais, one of Paris' chicest neighbourhoods — a relatively pricey pick, but definitely worth the splurge! Sublime art pieces and beautiful furnishings create an atmosphere of casual elegance. With its beautiful high ceilings and floor-to-ceiling windows, this apartment is a cross between modern and old-world. Très sophistiqué! 
7. This elegant flat filled with art and antiques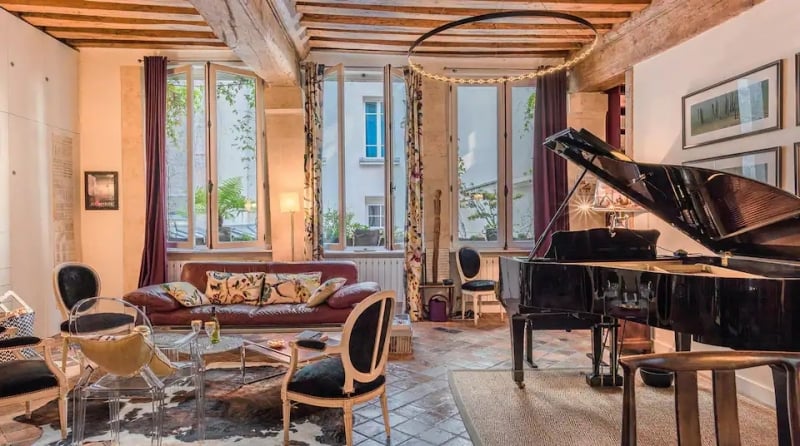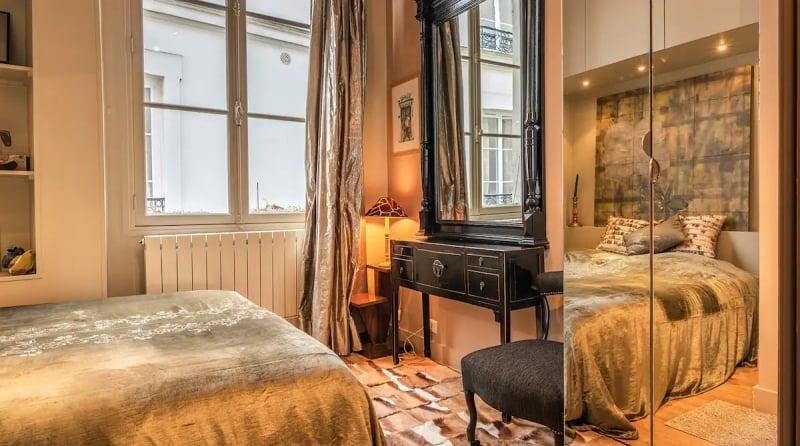 Listing name: Historic, quiet apartment in the heart of the city
Listing type: Entire condominium
Max. no. of guests: 5
No. of bedrooms: 2
This historic apartment is located in a 16th-century building in Le Marais, one of Paris' oldest and most fashionable neighbourhoods. Timeless gems are scattered everywhere in this Airbnb, from the grand piano that's ready to be played to a vintage 1950s projector. Antique and modern art sit side by side, along with books in English, French, and Spanish.
There's one catch: There's no lift in this centuries-old building. But since this rental is only on the second floor, using the stairs isn't too much of a drag. 
8. This bohemian hideout on the Left Bank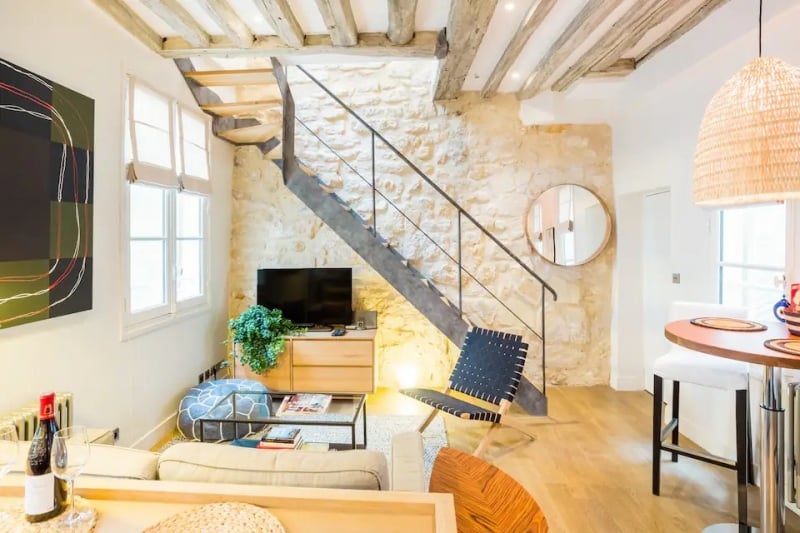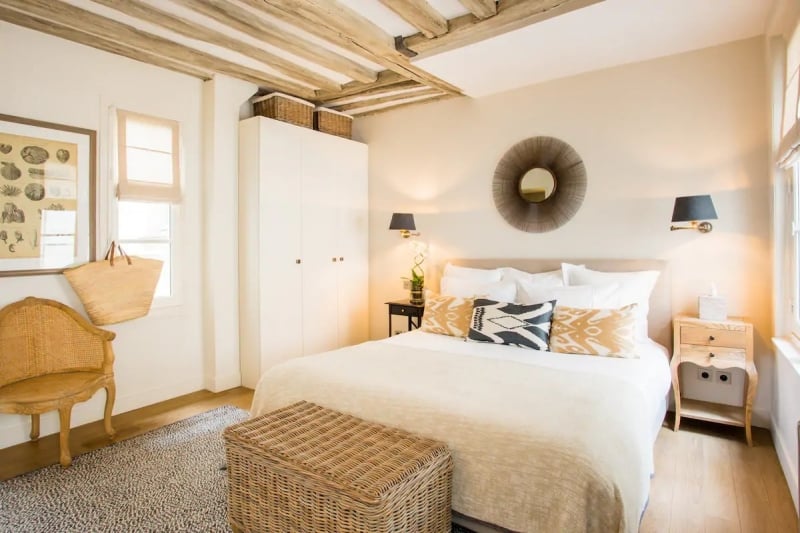 Listing name: Bohemian Chic Duplex In Saint Germain
Listing type: Entire apartment
Max. no. of guests: 3
No. of bedrooms: 1
Embrace la vie bohème in this ultra-chic apartment in St. Germaine that is equal parts modern and vintage. With a luxuriously appointed bedroom, a beautiful open-plan living room, and a well-equipped kitchen, what more could you ask for? It's even close to some of the best dining, shopping, and cultural experiences you'll find in Paris! 
Also read: 14 Most Incredible Places in France
9. This stunning apartment with the amenities of a luxury hotel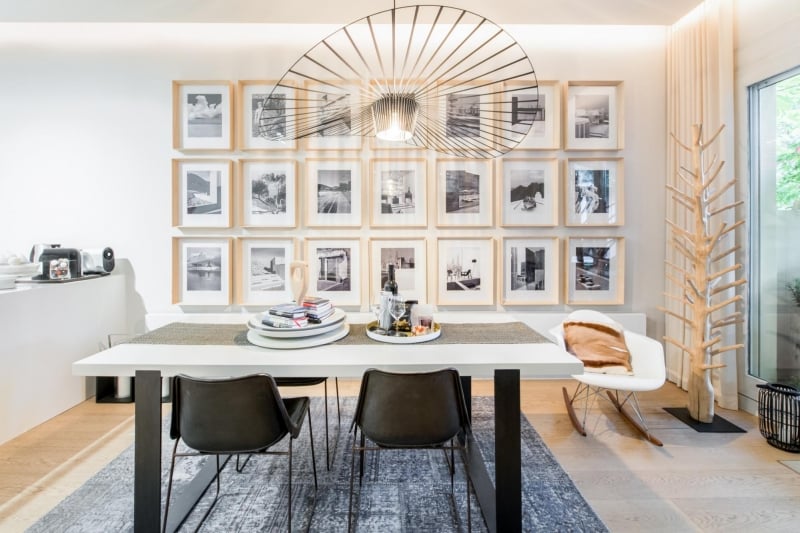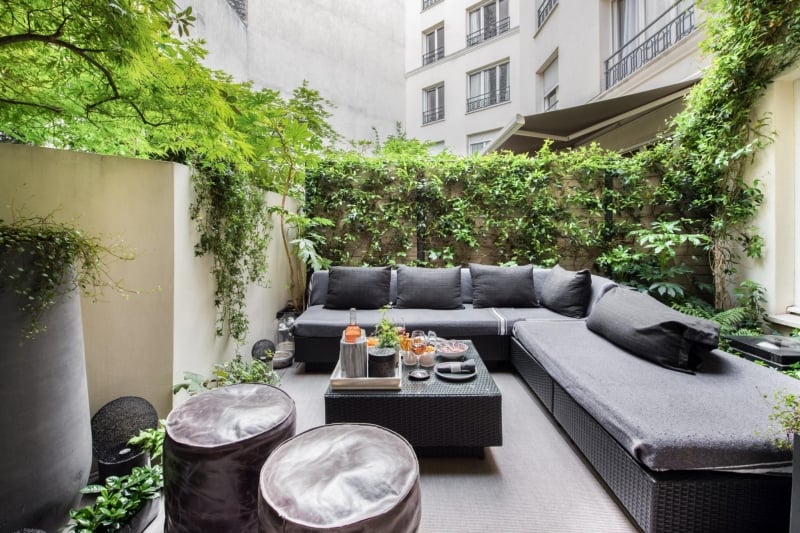 Listing name: Central design apt with private garden
Listing type: Entire loft
Max. no. of guests: 2
No. of bedrooms: 1
Previous guests have only good things to say about this stunning Airbnb and its Superhost, Manuel! Based on this Airbnb's great reviews, he has definitely lived up to his promise to provide guests with five-star amenities — and more! This loft is a peaceful escape from the buzz of the city despite being located in the bustling, trendy neighbourhood of Bastille. The beautiful garden patio is a relaxing oasis you shouldn't miss out on! 
10. This charming, art-filled home in the Latin Quarter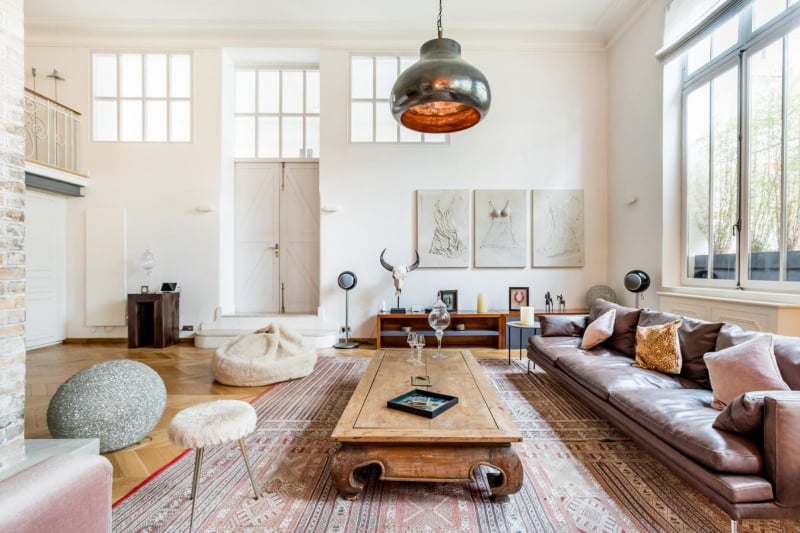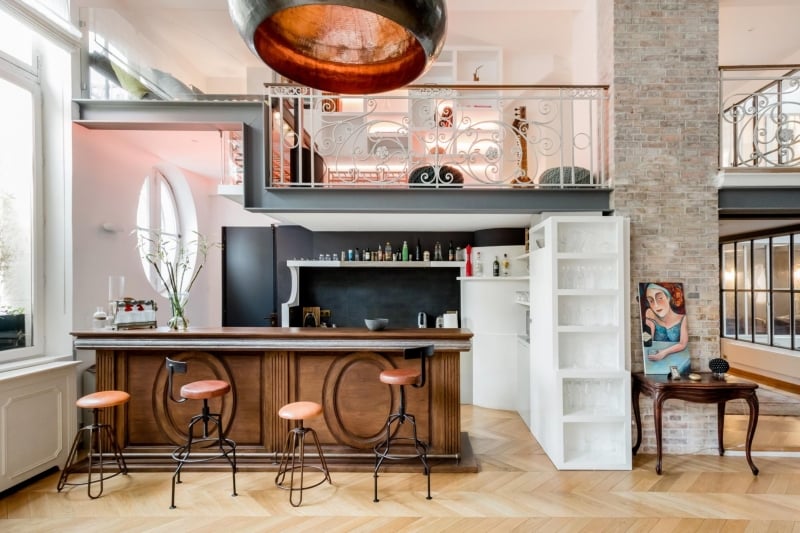 Listing name: Magnificent Loft Apartment in the Latin Quarter
Listing type: Entire loft
Max. no. of guests: 6
No. of bedrooms: 3
This three-bedroom loft apartment is located in the Latin Quarter, which is home to the Sorbonne University and Shakespeare & Company, the world's most famous independent bookstore. With lots of artful touches and big open spaces, this Paris Airbnb feels like an art gallery. You're sure to enjoy every inch of this beautiful home, so much so that you'll probably want to spend as much time indoors as you will exploring the city! 
Also read: A Luxury Shopper's Paradise: Top 5 Reasons to Visit La Vallée Village in Paris

We hope you find the perfect place to call home on your next trip to the City of Lights! With a stay at any of these Paris Airbnbs, you'll definitely have a hard time bidding France au revoir.
Got a property you'd like TripZilla to feature? Inquire with us here.
---
This article contains affiliate links. When you book through these links, we may earn a small commission at no additional cost to you. All images courtesy of the respective property listings.