Yes, yes, I know what you're thinking. "Another staycation article? Seriously?" Well, ladies and gentlemen, I promise you that reading this staycation guide until the very end will be totally worth it, because these hotels are seriously the coolest designer hotels in Singapore that you absolutely cannot miss out on!
Reasonably priced? Check. Mad aesthetics? Check. Unique to boot? Check, check, check. Look no further, my friends, this is the go-to guide that you've all been waiting for!
1. New Majestic Hotel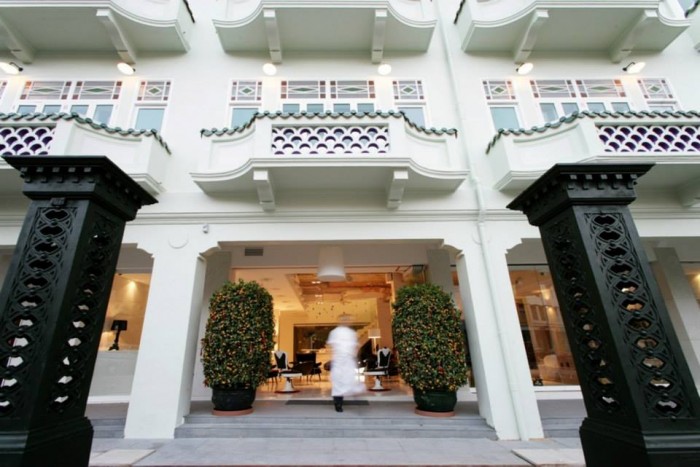 Image credit: New Majestic Hotel Facebook
This designer hotel is my favourite out of the lot. With so much care and detail put into designing each and every single room, this hotel is truly a feast for the eyes! Personally, I'm totally in love with how this hotel introduced local art into its design, and goes as far as to collaborating with nine local artists to create this literal work of art that is New Majestic.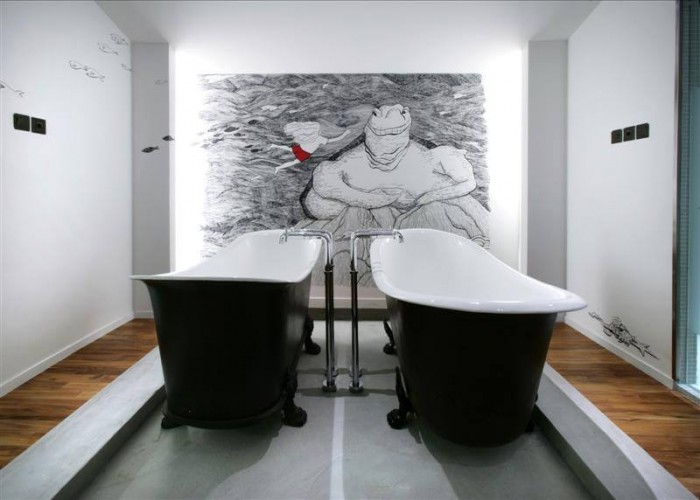 Image credit: New Majestic Hotel Facebook
One unfortunate thing about this hotel, though, is that it'll be way too hard to decide which room to stay in! #firstworldproblems. Seriously, all the rooms are so attractive, I wouldn't know where to begin. Take for example, their Attic Suites feature lofts for the sleeping area, as well as dual vintage bathtubs that are simply gorgeous (perfect for a romantic night in!). How can we say no to that?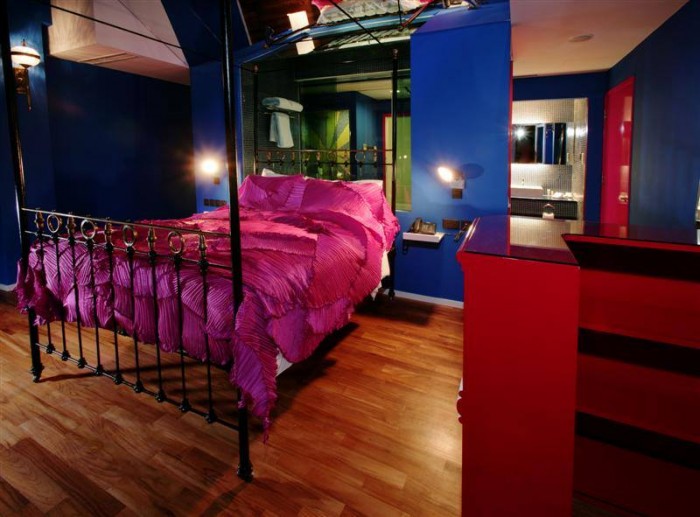 Image credit: New Majestic Hotel Facebook
Or how about their Lifestyle rooms, with each room designed to the tee by Singaporean artists? Have yourself a night of romance in the cheeky Pussy Parlour, or take endless selfies from all angles possible in Watch and Be Watched, what's with its stylishly-placed mirrors all around! Sigh... Decisions, decisions.
Also Read: Rejoice! 7 Happiest Happy Hours in Central Singapore
2. Wanderlust Hotel
Image credit: Wanderlust Hotel Facebook
Like, duh. This hotel is a perennial favourite in every hip staycation list, and it'd be a shame to miss it out here, wouldn't it?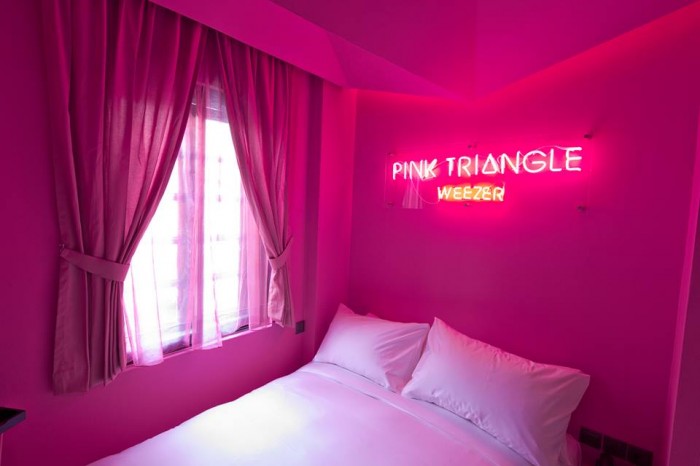 Image credit: Wanderlust Hotel Facebook
Its popularity is totally justified, though. Check out its Pantone series, which is literally a splash of colour, and definitely one-of-its-kind in Singapore. Also, the icing on the cake for me would probably be the adorning neon-lighted signs, which links song titles such as "Pink Triangle" by Weezer to its Pantone Pink room, or "Blue Monday" by New Order to it's, duh, Pantone Blue room. I'm a total sucker for puns, sorry not sorry.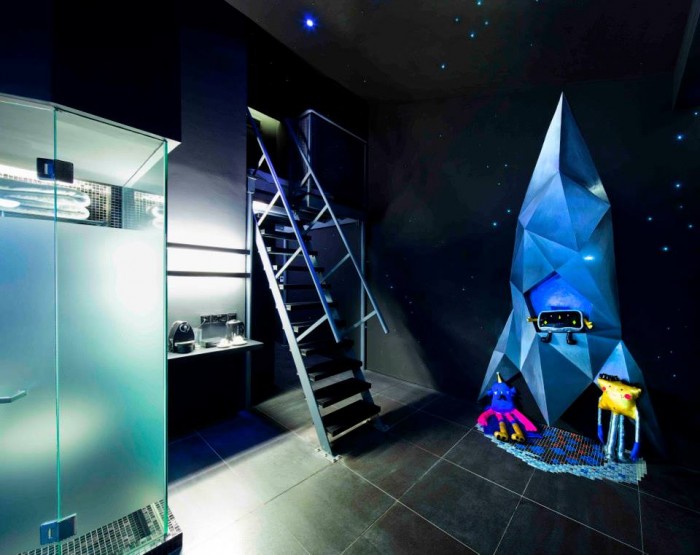 Image credit: Wanderlust Hotel Facebook
If you're feeling a little more adventurous, then check out their Whimsical series, where Wanderlust Hotel takes the idea of a theme to the next level! Take for example, their out-of-this-world Grey Spaceship room, embellished with plushy aliens, studded stars, and a pretty huge rocketship. Pro tip: take a jump shot to look like you're floating in space! To infinity and beyond.
3. Lloyd's Inn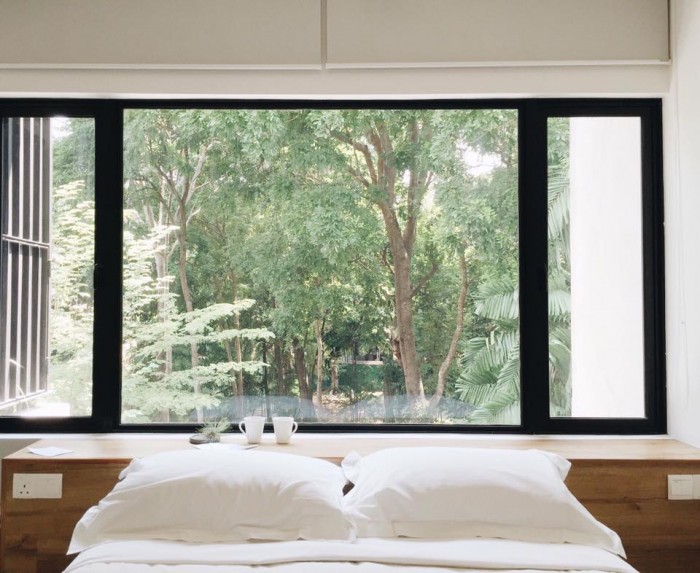 Image credit: Lloyd's Inn Facebook
Calling all minimalists, this is the hotel for you! Lloyd's Inn is a pretty unique designer hotel, in the sense that there's no bright pop of colours, no funky decorations and embellishments, no outrageously themed rooms all around, and yet, this charming little hotel still manages to capture our hearts (and our hunt for aesthetics!) with its totally minimalistic yet utterly stylistic design.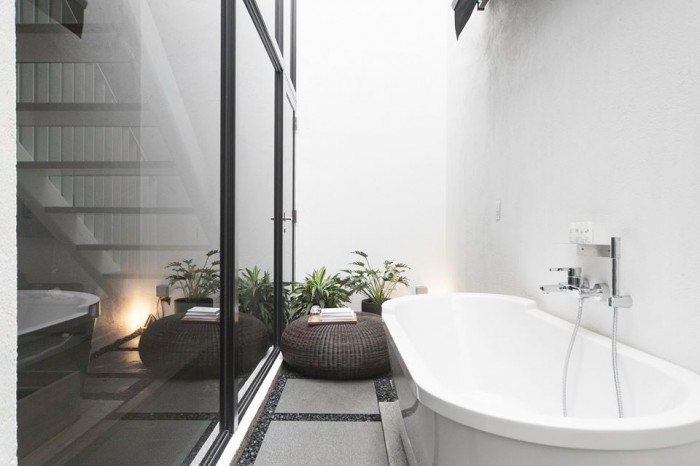 Image credit: Lloyd's Inn Facebook
Simple yet luxurious, this hotel is the perfect place for you to get in touch with nature, what's with its pockets of green littered all around, whilst deriving the much needed R&R you crave from its utterly eyegasmic and luxurious rooms!
4. The Scarlet Singapore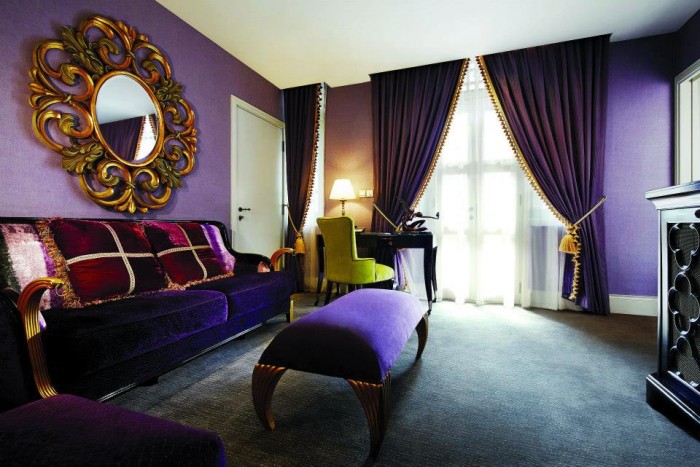 Image credit: The Scarlet Singapore
The Scarlet Singapore should totally be on the top of your list if you're looking to live like royalty! To really go all out, get yourself a suite room, and be dazzled by its pretty jewel tones and decadent furnishings which truly promises to bring your inner prince or princess out.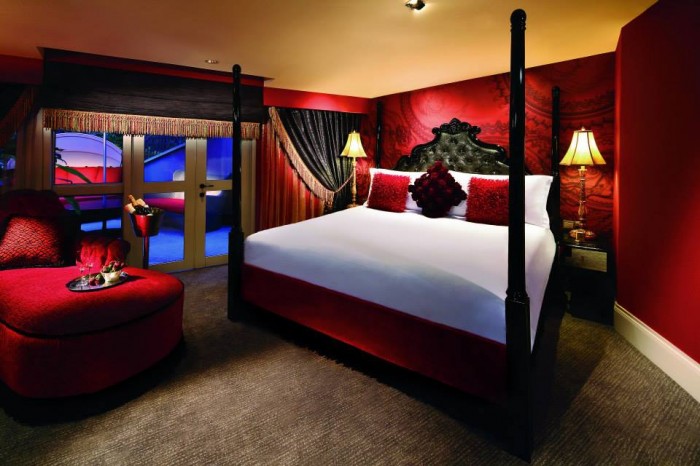 Image credit: The Scarlet Singapore
I mean, with names like Opulent, Splendour, and Passion, how can it not? And before you ask, yes, the rooms are decorated according to their names, such as how Passion is adorned with patent leather and leopard prints which evokes a pretty sensual atmosphere, great for you and your lover! (The outdoor jacuzzi in this room wouldn't hurt too, wink, wink.)
5. Hotel Re!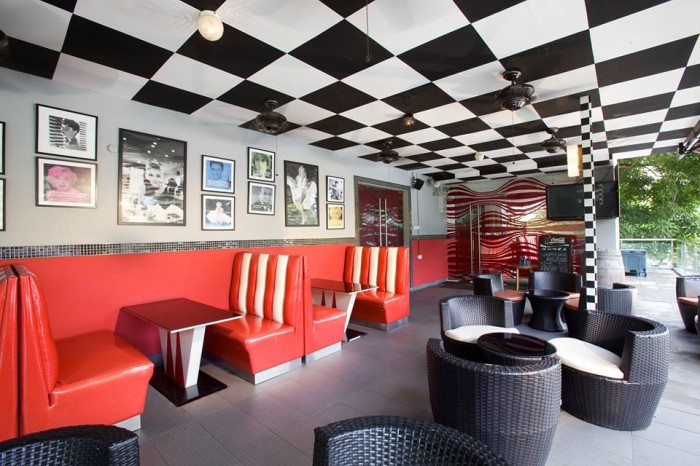 Image credit: Hotel Re! Facebook
Looking for a blast from the past? Then the totally retro Hotel Re! Is the one for you! Modelled after the psychedelic peace-lovin' flower power era of the 1960s to 70s, this hotel is seriously groovy to the core, what's with its bright splashes of prints and colours all around.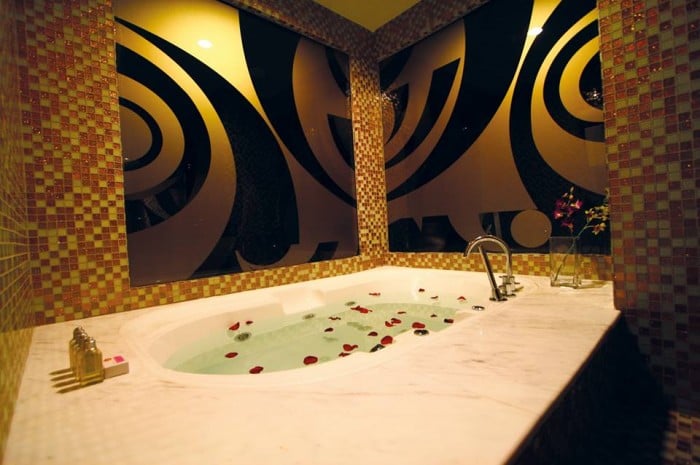 Image credit: Hotel Re! Facebook
Of course, what's a designer hotel without its themed suites? With three unique suites that are decked out in gold, silver, and bronze respectively, each suite comes along with its very own waterbeds and crazily opulent bathtubs! Much amour.
6. Moon 23 Hotel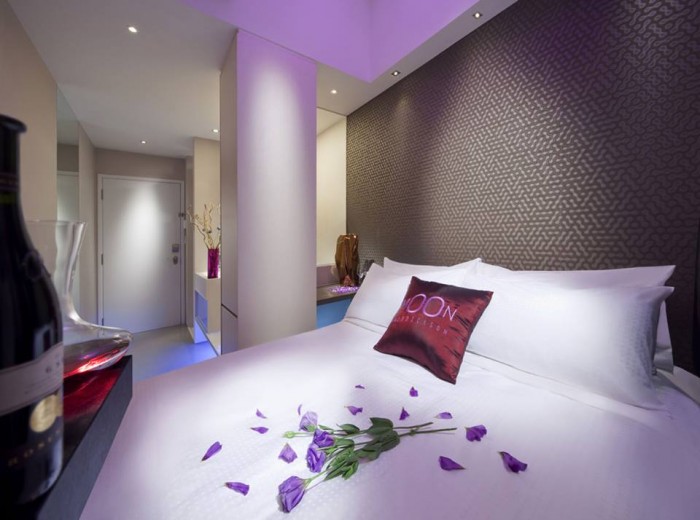 Image credit: Moon 23 Pte Ltd Facebook
Unfortunately, no, it's not moon-themed like its name suggests. What it is, though, is an extremely stylish hotel furnished with contemporary designs throughout! Ultra chic for the ultra modern staycationer.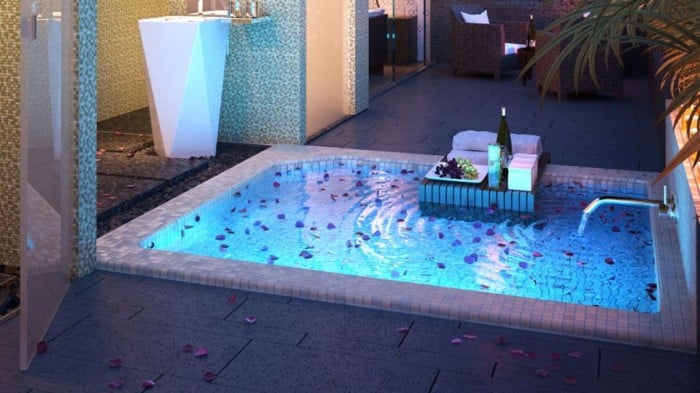 Image credit: Moon 23 Hotel Pte Ltd Facebook
Also, it's Moonlight Suite comes with an outdoor bathtub, which is pretty big in comparison to the other bathtubs that we've seen, so if you're thinking on planning a staycation here, definitely go for the Moonlight Suite!
7. Hotel Vagabond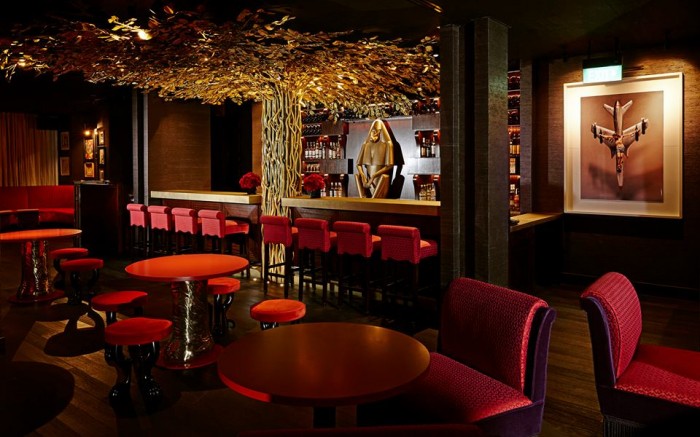 Image credit: Hotel Vagabond Facebook
Bring out the bohemian vagabond in you with Hotel Vagabond, a haven for lovers of the arts! This hotel seriously prides itself on its rather strong link to the arts, which is pretty evident from the way artworks are scattered all over the hotels and even in the rooms themselves. They have a wonderfully detailed Vagabond Salon that makes you feel like you've stepped inside a period Parisien salon, and interestingly, an Artist in Residence program where artists from all over the world can apply for residency to amp up the artsy vibes!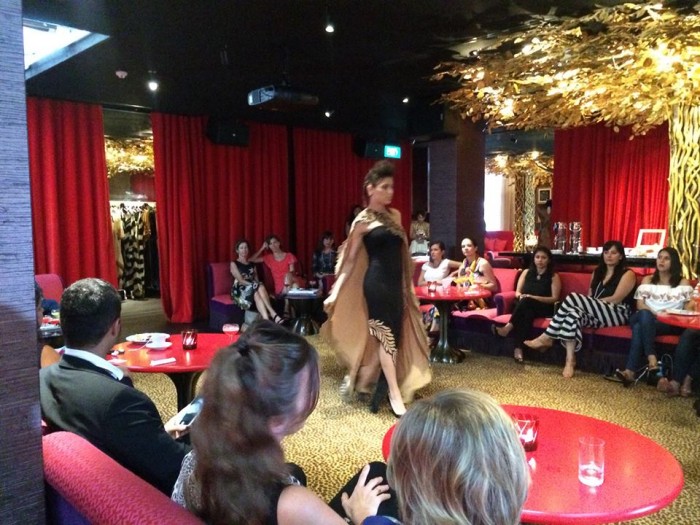 Image credit: Hotel Vagabond Facebook
With events such as fashion shows and movie nights as well, this is the place to be if you're an artist at heart. Hotel Vagabond truly goes one step further in bringing an all-rounded experience for you and your artsy soul.
Also Read: Get Your Art Face On With a FREE Gallery Tour at the National Gallery of Singapore
8. The Sultan
Image credit: The Sultan Facebook
Are you a fan of history? Then you should most definitely check out The Sultan, a product of putting together ten conservation shophouses! Fun fact: out of all their sixty-four hotel rooms, no two rooms are exactly the same. Is that effort or what?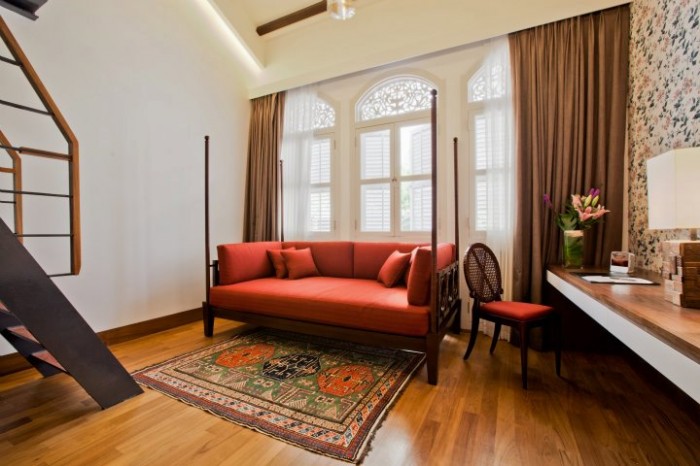 Image credit: The Sultan Facebook
Retaining its traditional architecture and further furnished with retro-looking furniture, this hotel is the one for you, especially if you're looking to soak in the 'old Singapore charm'.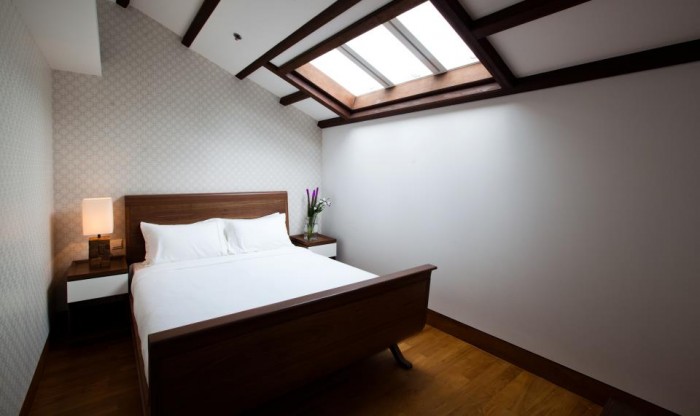 Image credit: The Sultan Facebook
I personally love the Skylight Room located at the attic, what's with its pretty cool skyview! Just imagine nestling into your warm, comfy bed as you gaze up at the stars at night.
9. Ocean Suite at RWS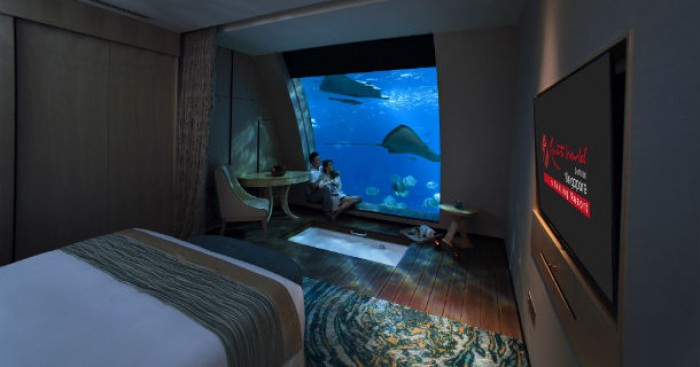 Image credit: Resort World Sentosa
Okay, so this isn't exactly cheap… Nor is it part of a designer hotel, but I just had to put this in, because how cool is this?!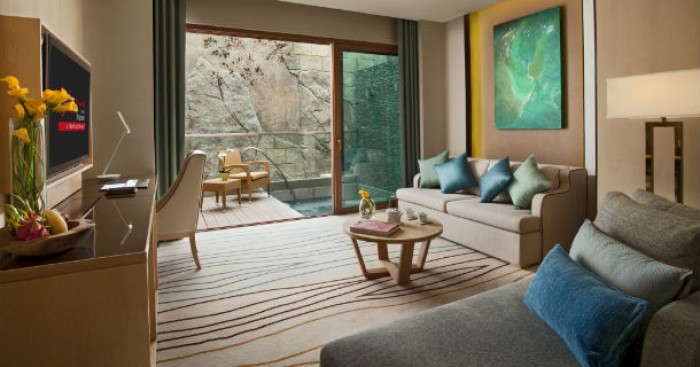 Image credit: Resort World Sentosa
Each Ocean Suite at Resorts World Sentosa consists of two floors: one that's above land with a jacuzzi to boot, and the lower floor being a mini aquarium of its own! Feast your eyes on the plethora of marine life in the world's largest aquarium from the delightful, comfortable privacy of this suite! Sounds heavenly? I think so too.
So there you have it, ladies and gentlemen. These are truly the coolest designer hotels in Singapore because, come on, where else are you going to find another hotel that's as uniquely done up as those listed above? Time to get packing, friends, and have the most chic weekend of your life!