We all have a love-hate relationship with the Central Business District (CBD) in Singapore. Perhaps more hate than love for some, with it being a place you drag yourself to every morning, slog your afternoons away at, and can't wait to scram out of when evening comes.
Truth be told, there's actually so much more to the CBD than office spaces and food centres for your lunch breaks – chew on live octopus, check out how a Mee Pok stall transforms into a Japanese bar at night, and have a one-of-a-kind tropical staycation at Oasia Hotel Downtown, just to name a few.
Here are some secret hunts in the area you may or may not have heard of, and who knows? They might just be the answer to the whole work-life balance thing you've been trying to achieve.
1. Trim your locks (& more) at We Need a Hero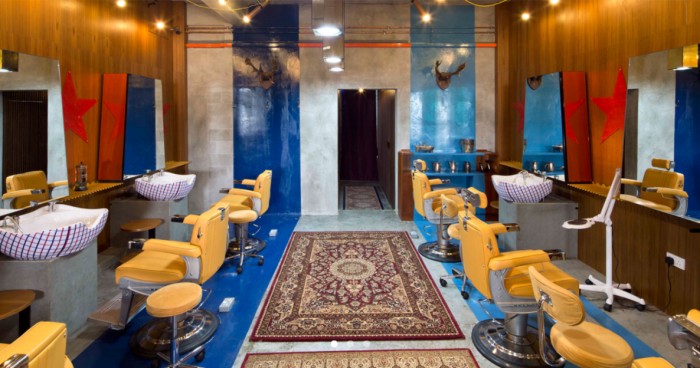 Image credit: We Need a Hero

Image credit: We Need a Hero
Superheroes, barbers, and IPL packages seem to be three absolutely irrelevant phrases forcefully strung together. But that's exactly what this one-of-a-kind all-male barber, 'We Need A Hero', is all about. Basically, it's 'the new grooming headquarters where the new gentry calls home. '
'We Need A Hero' provides hair grooming services not just for the locks on your head, but also for your brows, moustache, back, underarm and, really, any part of your body with hair follicles.
Location: 57 Eng Hoon Street, Block 57, Singapore 160057
2. Check out a part Mee Pok, part Yakitori kopitiam-bar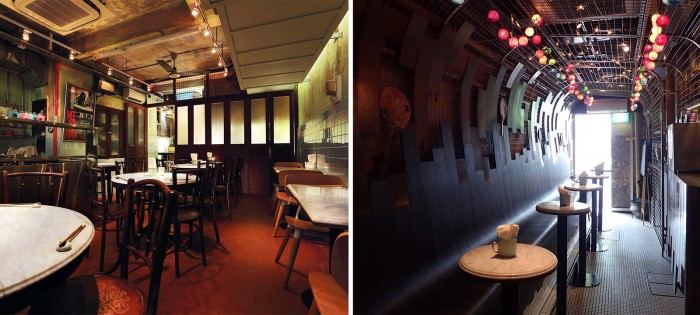 Image credit: Bincho at Hua Bee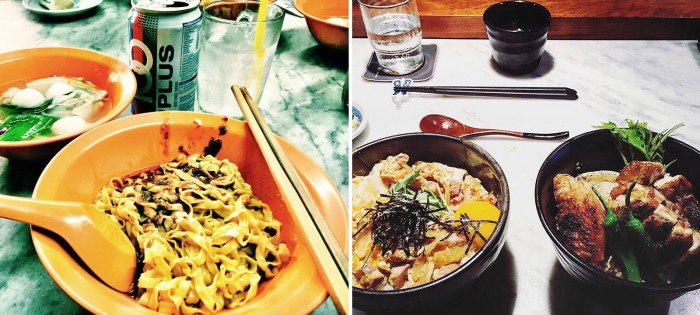 Image credit: Bincho at Hua Bee
Can you believe that these two eateries are essentially the same place? One's a 70 year-old kopitiam with an old couple selling classic bowls of Mee Pok as well as Kaya Toast, the other's a contemporary Yakitori bar-style bistro with a Japanese chef serving up Omakase sets and Sake.
This intriguing dining concept is none other than Hua Bee / Bin Cho. In the day, Hua Bee takes the space as a very much localised coffee shop, and when dusk falls, the space transforms and Bin Cho comes alive. Conceptualised after the Yakitori stalls in Osaka, which are characterised by their small roadside setups, Bin Cho is headed by a Hyogo-borned chef and has a dynamic menu which changes daily.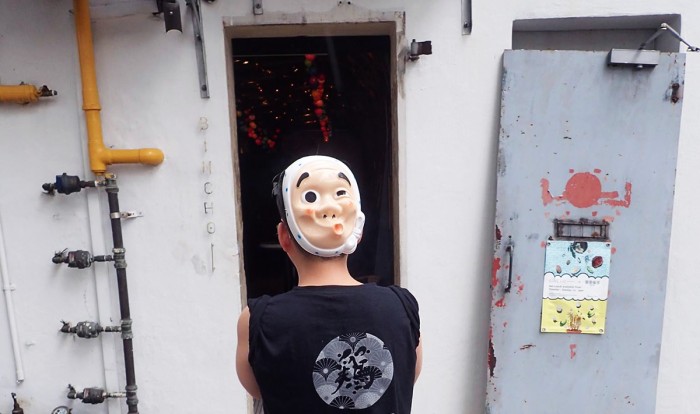 Image credit: Bincho at Hua Bee
And if that's not interesting enough, Bin Cho is only accessible by an inconspicuous door, by the water pipes, beside the garbage, in the back alley…  
Location: 78 Moh Guan Terrace #01-19 Singapore 162078
3. Have a photoshoot at this beautiful temple wall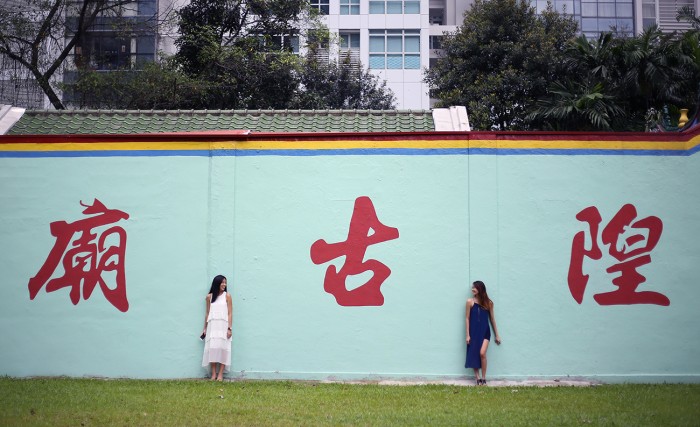 Whether you can or can't read these Mandarin characters, it's undisputable that the brush strokes make really photogenic backdrops. So the next time you're restless from being glued to the office chair the entire morning, why not sneak out for ten minutes and camwhore a little at the wall of Seng Wong Beo Temple? ;)
Location: 113 Peck Seah Street, Singapore 079332
4. Plan a Staycation at Oasia Hotel Downtown, Singapore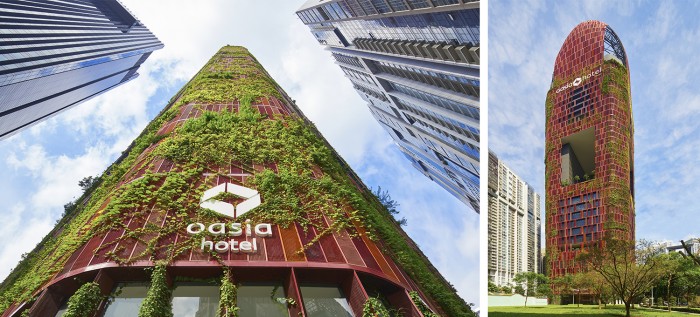 Image credit:Far East Hospitality
Oasia Hotel Downtown is a building you've definitely taken notice of – especially if you work in the Central Business District! If you've always admired it from afar (like how I used to), let me tell you, this towering hotel is one that you have to check out in not just from the outside, but from within.
Beneath its iconic foliage-draped exterior, this tropical skyscraper is a restorative enclave that makes a perfect staycation choice to rejuvenate any worn-out soul after a gruelling work week. We totally feel ya on that. Plus, it's located right in the heart of Tanjong Pagar!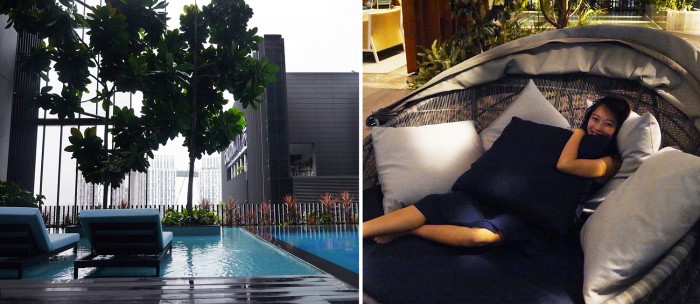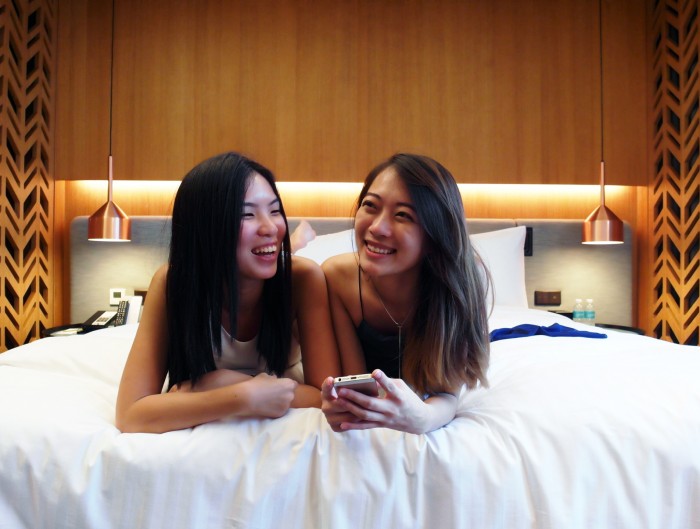 The hotel is truly an unhurried respite in the midst of our bustling hub. Whether you're celebrating a long awaited T.G.I.F with your colleagues, a cosy birthday party with your closest girlfriends, or simply a romantic weekend staycay with your other half, Oasia Hotel Downtown is a hotel you can trust to deliver a top-notch staycation experience.
Club guests even get exclusive access to an infinity pool and club lounge, their own spacious bathtub in their open-concept bedroom and, best of all, all-day refreshments and evening cocktails! If you're an easily overly-attached human like me, trust me, it's gonna be really hard to say goodbye after your staycation…
Location: 100 Peck Seah St, Singapore 079333
STAYCATION DEAL ALERT: GET THE LOWEST PRICE ONLINE!
Sick of going to multiple websites just to source out the best deal? Fret not, WE'VE GOT YOU COVERED!
There are just 2 simple steps to get the lowest price online for your staycation:
Plan ahead & book early to get 35% off!
Use the promo codes here that are guaranteed to be at least 5% cheaper than other websites
And if you don't believe us – if you find a lower price anywhere else, you can get a refund AND an additional 15% discount!
Plus, sign up  for Far East Hospitality's mailing list and receive an EXTRA one-time 10% discount! You'll also be one of the first to know about the latest offers for all of Far East Hospitality's hotels. ;)
Not sure what to expect? Find out everything you need to know (and more!) about having a staycation at Oasia Hotel Downtown right HERE. 
5. Order peculiar cocktails with your feelings, not a menu

Image credit: Bar Stories
If you're one of those who thinks ordering from a menu is typicale , the mixologists from Bar Stories will wholeheartedly agree with you on that. Instead of ordering from the usual list of cocktails, have a conversation with the bartenders on how your palates are feeling, the type of ingredients you fancy, or even how you want your cocktail to be presented. And voila, an unprecedented (and absolutely gram-worthy) glass, or sometimes pot, or flask, or tin can, of cocktail will be served up!
Location: 55-57A Haji Lane, 189248
6. Dig into the Lobster Barley Risotto at The Marmalade Pantry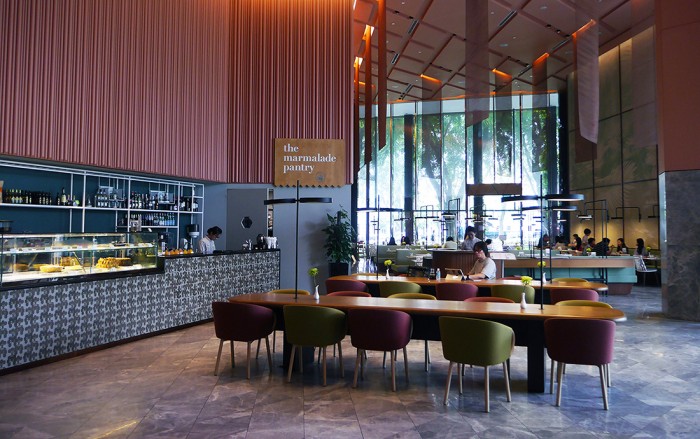 The Marmalade Pantry is one of the first cafes to make an appearance in Singapore's cafe scene, and offers a chic bistro with an extensive menu that never disappoints. Its newest branch is nestled in the lobby of Oasia Hotel Downtown, and makes the ideal spot for a lunch meeting, a hearty post-staycation brunch, and basically any dining occasion that you can imagine.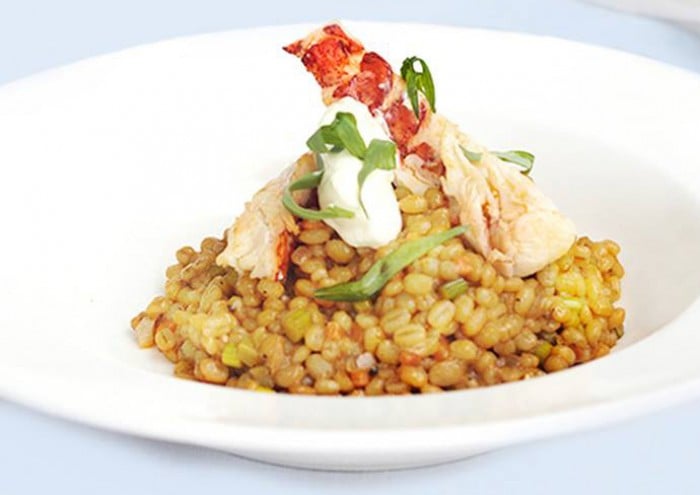 Image credit: The Marmalade Pantry
Make sure you try their crowdpleaser dish – the Lobster Risotto – when you're there for a meal. It's in a different league from your usual Risotto, as The Marmalade Pantry has brilliantly paired the lobster broth with barley grains instead of arborio rice. Not only does that make it that much more yums , it's packed with more nutrients too!
There are too many dishes you have to satiate your palates with at The Marmalade Pantry ( Sticky Date and Toffee Pudding, Smoked Salmon Hash and Miso Lobster , just to name a few), and one visit is just not going to suffice!
Location: 100 Peck Seah Street, #01-01, Singapore 079333
7. Tire your jaw out chewing live octopus at Sojap Neun Eobu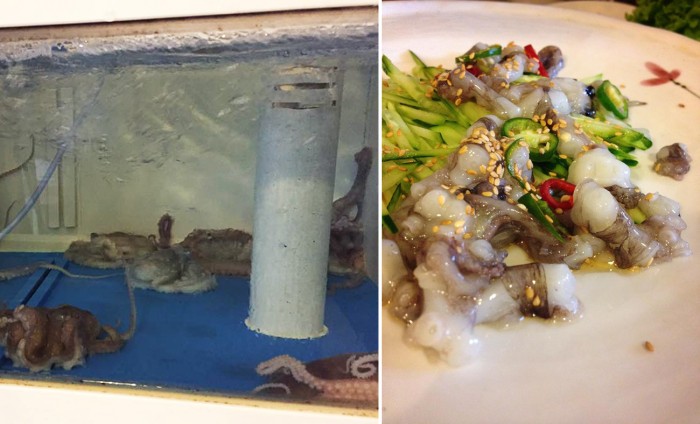 Image credit: Sojap Neun Eobu
Now, you don't have to fly to South Korea to have a taste of this squirmy goodness! Conveniently located in downtown Singapore, Sojap Neun Eobu is a Korean restaurant which serves up Sannakji (live octopus) amongst many other Korean delicacies.
Warning: you may not want to sit near the tanks of full-bodied octopi as you munch on their chopped up friends…
Location: 58 Tanjong Pagar Road, Singapore 088479
8. Have brunch at a cafe in a temple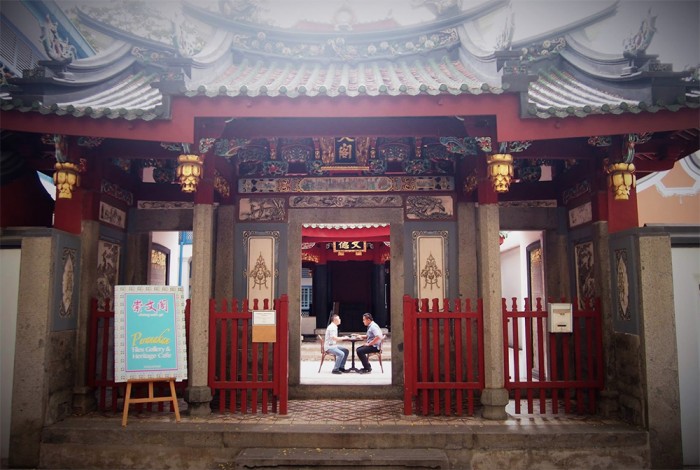 Image credit: Chong Wen Ge Cafe
Chong Wen Ge is a true-blue Peranakan cafe that even your self-proclaimed foodie friends might not know about. Housed along Telok Ayer Street, this overlooked gem is a part of the Thiam Hock Keng temple complex and is all about defying the norms of cookie-cutter cafe food such as Egg Benedicts and Charcoal Waffles. Instead, the ingenious 'uncles' behind Chong Wen Ge promise their patrons an authentic Peranakan experience - from the Sambal Pomfret down to the intricacies of its floor tiles.
Location: 168 Telok Ayer Street, Singapore 068619
9. Raise a toast with some of the best gins in Singapore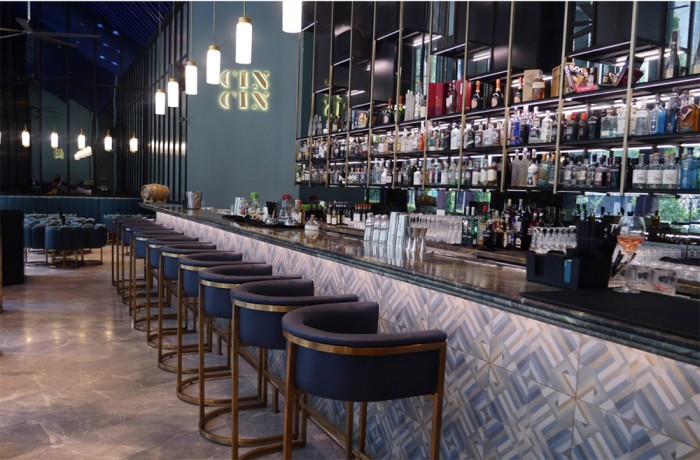 CIN CIN, aptly named after the sound of wine glasses clinking together, is a classy bar which specialises in gins. It carries over a whopping 100 labels of gins, from classic boutique ones to gin-inspired cocktails, to your very own customised versions of Martinis, Gins & Tonics.
The drinks are not the only highlight here; CIN CIN's interior is dripping with retro-glamour vibes and we were thoroughly in love with every inch of its decor – from the floor-to-ceiling glass panes down to the classy marble and cobalt countertops.
And if you're an Oyster fan (seriously, why wouldn't you be?), heads up! CIN CIN's Oyster After Hours promotion serves up a platter of three Oysters for just S$5. Oysters to pair with your drinks? Sounds absolutely perfect to me.
CIN CIN is located at the lobby of Oasia Hotel Downtown, just a 30 seconds walk from Tanjong Pagar MRT – convenient enough for you to polish off a couple of G&Ts before you head back to work to tackle the Monday blues.
Location: 100 Peck Seah St, Singapore 079333
10. Rewind to the 80s at Curated Records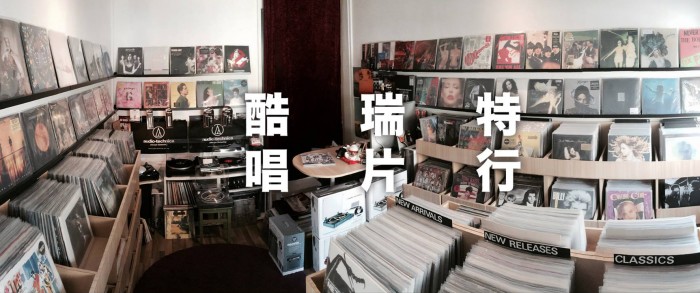 Image credit: Curated Records
Tucked away in Singapore's hipster enclave i.e. the Tiong Bahru estate, Curated Records is an independent records store with a wide selection of vinyls – from that of the latest radio hits to releases from independent artists you haven't chanced upon.
Location: 55 Tiong Bahru Road, Singapore 160055
11. Savour a really cheap & good bowl of Chirashi Don @ Hanare  
Following the expired craze of drenching everything with salted egg yolk, there seems to be a new Chirashi Don wave that everyone is surfing on, me included. I chanced upon Hanare Cafe, a quaint Japanese joint at Tanjong Pagar Road and, as much as it mildly kills me to expose it, it's a deal too good not to be shared!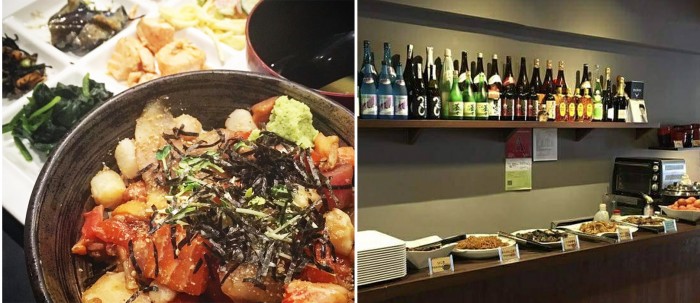 Image credit: Hanare Japanese Cafe
Priced at just S$17.90 (nett!!!!), a bowl of Chirashi Don here comes with a free flow of side dishes, drinks and rice. It's also the sister branch of Teppei, which is known for its ludicrous 6-months waiting list. Cheaper, AND a much shorter wait. What are you waiting for?  
Location: 99 Tanjong Pagar Road, Singapore 088520
12. Bask in the city lights at Pinnacle@Duxton's rooftop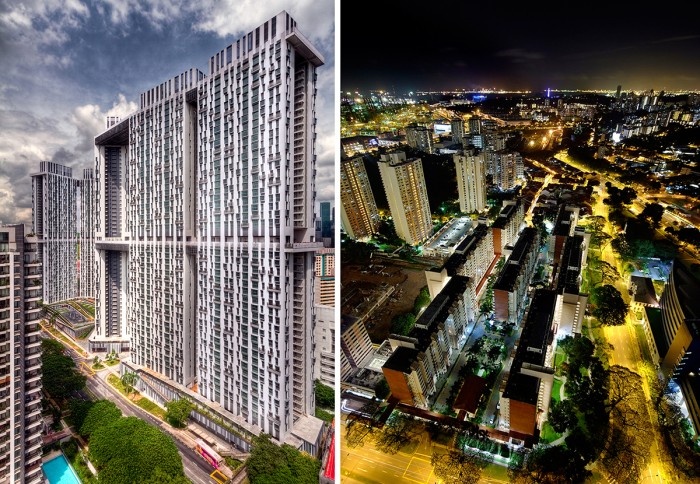 Image credit (left): Someformofhuman , image credit (right): William Cho
Pinnacle@Duxton, or more colloquially known as that HDB that puts yours to shame , is an iconic member of the sea of skyscrapers lining the the Central Business District. With its 50-storey frame towering over the rest of its neighborhood, Pinnacle@Duxton doubles up as an incredible sightseeing spot which is actually open to the public! Bet you didn't know that the 50th Storey Skybridge is actually accessible for just S$5, and boasts an unrivalled panoramic view of the city scape.
Location: 1 Cantonment Road, 080001
There you have it – the CBD in Singapore isn't just a district you make all your mad morning rushes to. Look beyond the office spaces and hawker centers, and you might just stumble upon another undiscovered jewel to add on to this list.
And if you don't frequent the Central Business District often, now you're probably convinced to! Challenge yourself to check all these off the list and to get you started, book a room with Oasia Hotel Downtown for a night's stay or two! It isn't just a perfect staycation choice, but its ideal location in Tanjong Pagar also makes it super ideal to check off the 283749234 things you can do in the area. Find out more about having a staycation at Oasia Hotel Downtown HERE , and book your room right away! But I'll warn you – stepping out of this paradise of a hotel ain't that easy. You'll see why when you're there. ;)
---
Brought to you by Far East Hospitality