Prepare to be starstruck, because we found some of the most famous listings on Airbnb! And by that, we mean homes that have been graced by the presence of some of our favourite celebrities. So start packing your bags — it's time to go on a vacation worthy of the big screen. Scroll below to find our list of Airbnbs that were featured in movies and TV shows!
Also read: Now Showing: Must-Watch Travel Movies That Spark Wanderlust
Airbnbs that were featured in movies
1. Tony Stark's cabin from Avengers: Endgame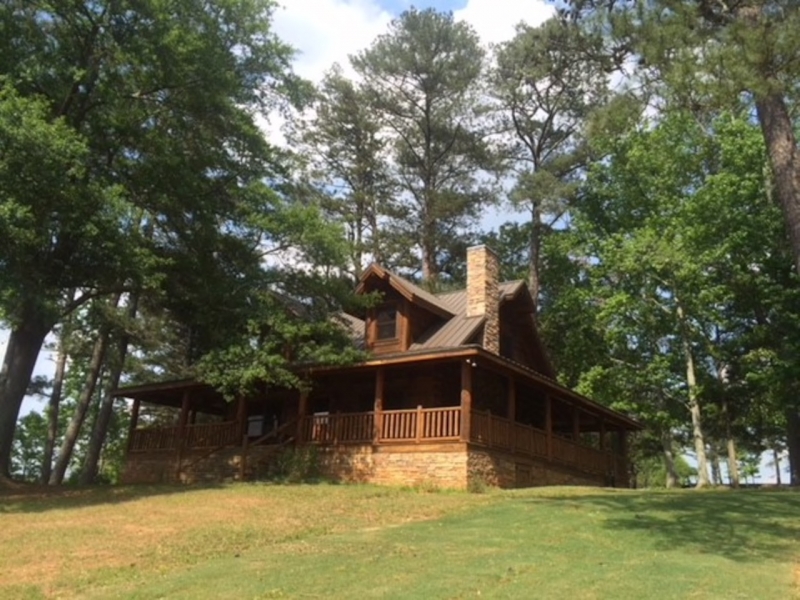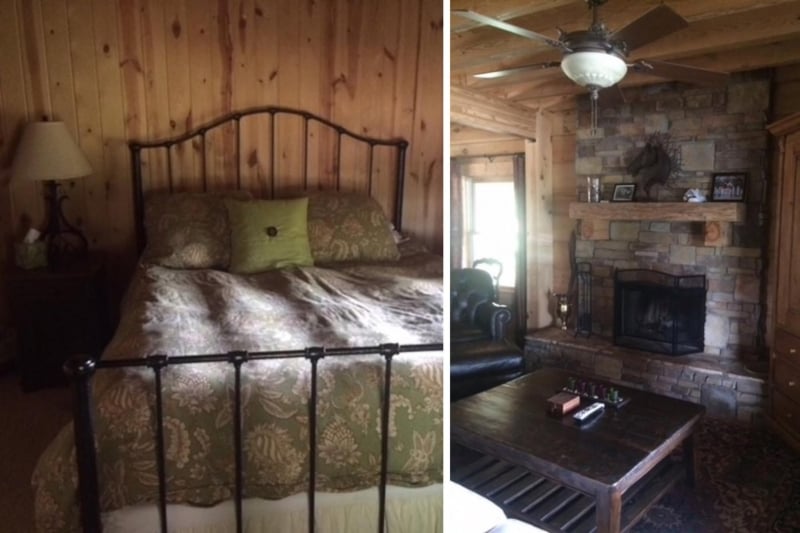 Location: Fairburn, Georgia
Listing type: Entire cabin
Max. no. of guests: 6
No. of bedrooms: 3
Marvel fans, get ready to freak out! It's impossible not to get excited knowing you can spend a night in the Tony Stark's cabin from Avengers: Endgame. In addition to this, many of our beloved Avengers have stepped foot on this property, seeing as this lakeside home is where the famous funeral scene was filmed! How cool is that?
Set on an expansive private property in the middle of a beautiful farm, this cabin is a peaceful retreat outside of the city. The wraparound porch, fire pit, and access to the lake will surely be your favourite features! And as if that wasn't enough, Airbnb host Ed can even tour you around this home's surrounding areas — we hear scenes from Infinity War and Black Panther were filmed there, too!
CHECK BOOKING OPTIONS IN FAIRBURN
2. Bella Swan's house from Twilight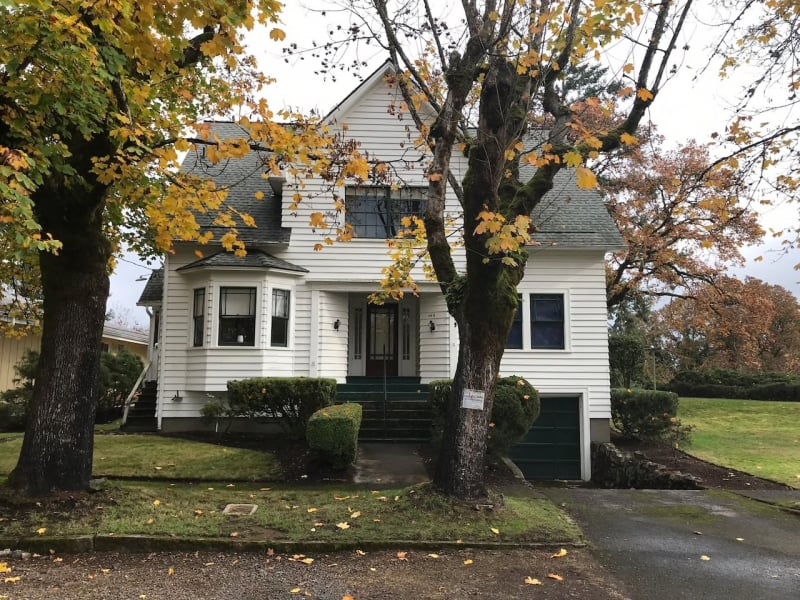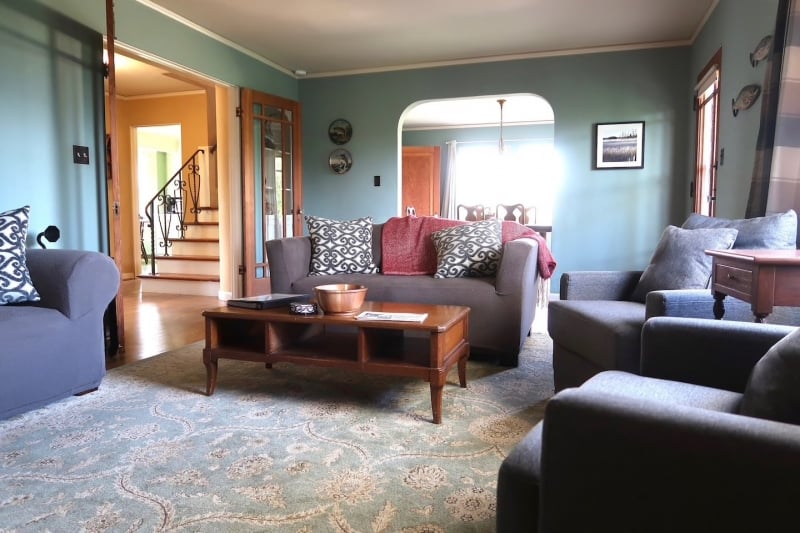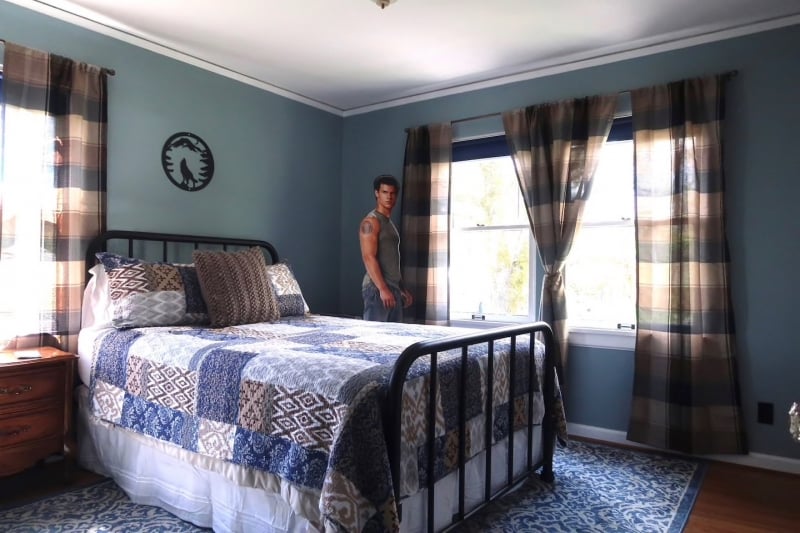 Listing name: Twilight Swan House
Location: St. Helens, Oregon
Listing type: Entire house
Max. no. of guests: 10
No. of bedrooms: 5
Is Twilight your guilty pleasure, too? Or, maybe you're an unapologetic superfan. Either way, you'll be excited to find out that Charlie and Bella Swan's Forks (but really, St. Helens) abode is available for rent on Airbnb!
With life-size cardboard cutouts of your favourite characters and the entire movie series on DVD, this cosy home is a Twilight fan's dream come true. Just imagine watching the films from Bella's very own home! In addition to this, this Airbnb's hosts have also put together a Twilight road trip guide book, so you can easily find other nearby filming locations! Sounds like the ultimate vacation to us. Learn more about this Airbnb here.
3. This residence seen on Definitely, Maybe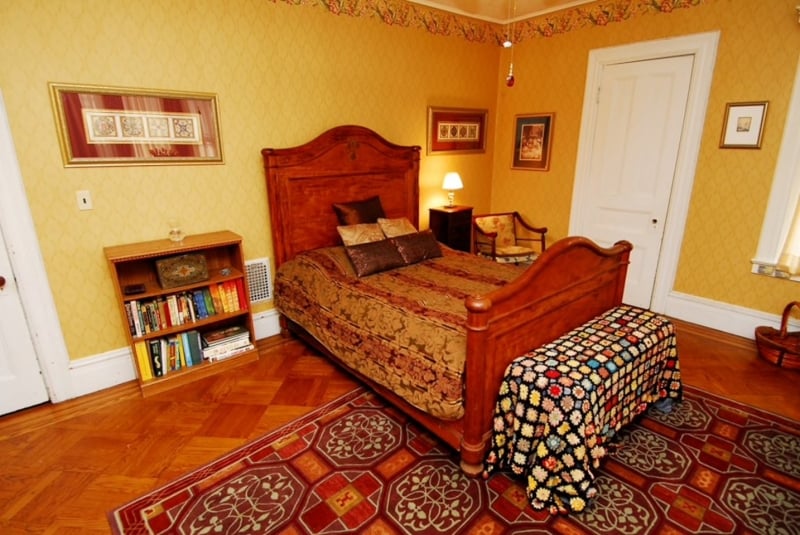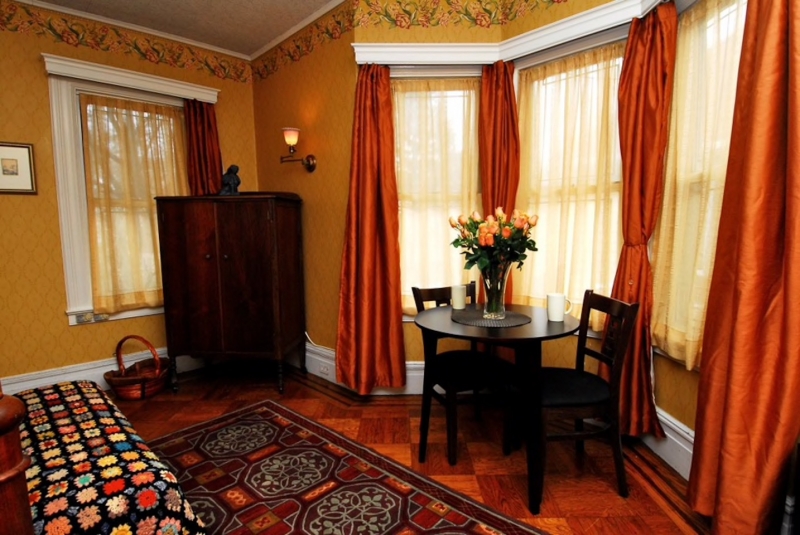 Location: Flatbush, Brooklyn
Listing type: Private room in house
Max. no. of guests: 2
No. of bedrooms: 1
Are you a big lover of chick flicks? This Victorian home was featured in Ryan Reynolds and Isla Fisher's super-cute romantic comedy Definitely, Maybe ! To add, it was also a filming location for Solitary Man with Michael Douglas and Damages with Glenn Close. This home has some pretty impressive credentials — how could anyone pass up a chance to stay in one of its rooms?
Moreover, this suburban New York home is probably one of the city's best-kept secrets. To illustrate, it's located in a quiet residential street, and Coney Island and Manhattan are both just an easy commute away! You can get to the subway in just a few minutes, too.
CHECK BOOKING OPTIONS IN FLATBUSH
Airbnbs that were featured in TV shows
4. This villa seen on Entourage and more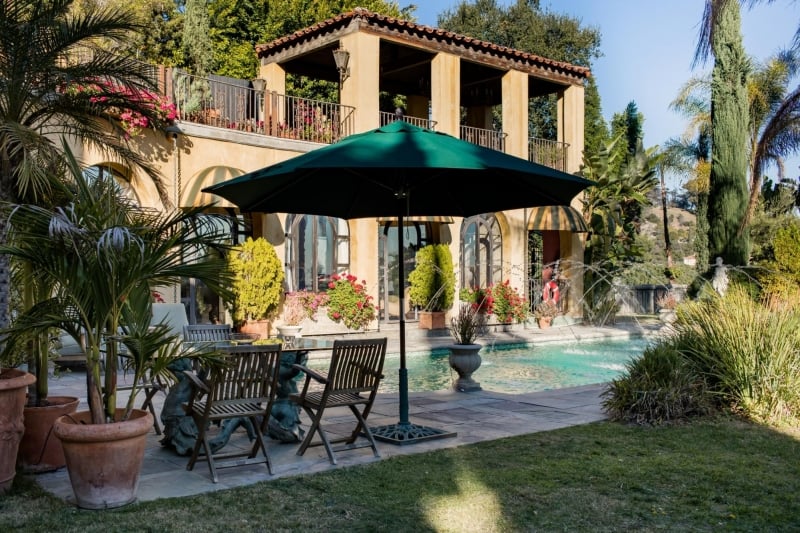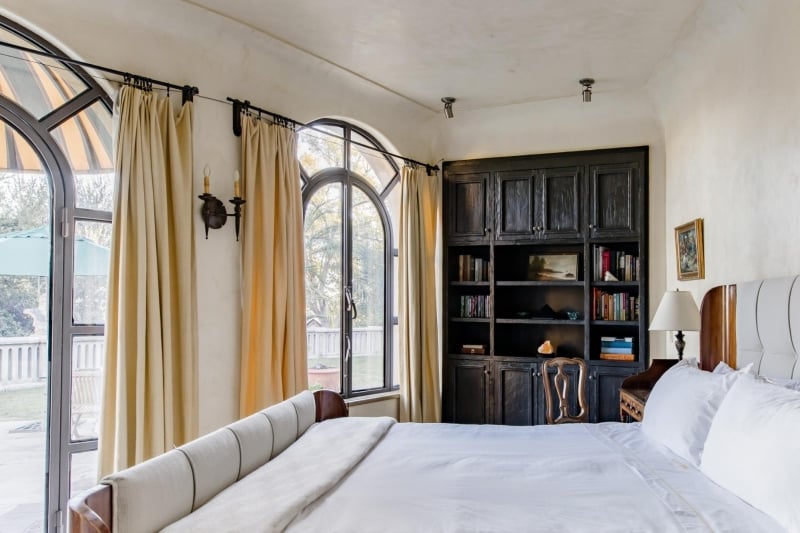 Location: Los Angeles, California
Listing type: Entire guesthouse
Max. no. of guests: 2
No. of bedrooms: 1
Still remember the finale of Entourage? If you can still recall the post-credits scene, Ari Gold and his wife are shown relaxing in a luxurious home overlooking the Amalfi Coast. An interesting fact? That scene was actually shot in an Italian-inspired villa in Los Angeles!
This little slice of Italy is found in a hilly neighbourhood close to Hollywood, and boasts of amazing views of Downtown LA. Even better than a five-star hotel, this grand property boasts of a Romanesque swimming pool, a hot tub, sauna, and steam room. It was even named the 'Best Place to Pretend You're a Celebrity for a Day'!
CHECK BOOKING OPTIONS IN LOS ANGELES
5. Jessica Fletcher's home from Murder, She Wrote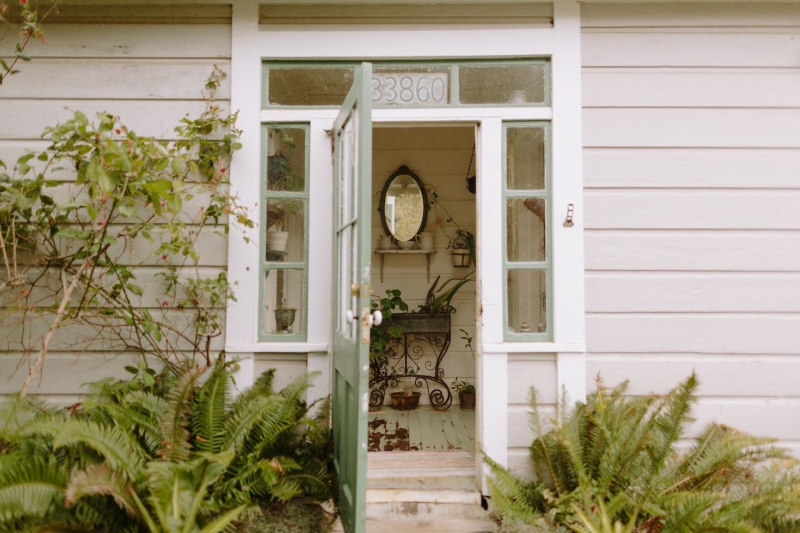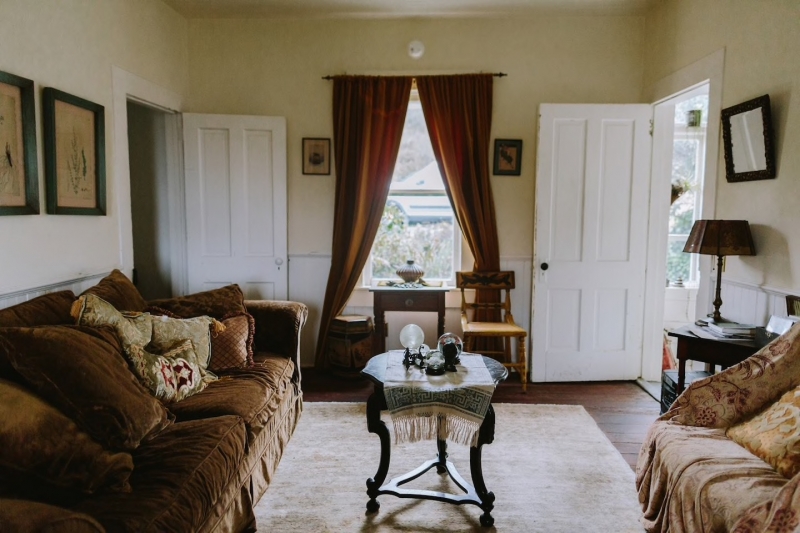 Location: Albion, California
Listing type: Entire cottage
Max. no. of guests: 4
No. of bedrooms: 3
Fancy a trip to Cabot Cove, Maine? While a visit to J.B. Fletcher's (fictional) hometown from Murder, She Wrote won't be possible, a stay at this charming home in Albion surely comes close! You probably already recognise its facade — this cottage's exteriors are actually those of our favourite mystery writer's humble abode!
A family home that dates back to 1908, this idyllic cottage is perfect for a romantic getaway — or a writer's retreat! Because it's been preserved to remain original to its era, a walk through this home can truly feel like stepping back in time. Filled with beautiful old heirlooms, this enchanting home offers a memorable experience you may not be able to get anywhere else.
CHECK BOOKING OPTIONS IN ALBION
Also read: Treehouse Airbnbs: Fall in Love with These Listings from Around the World
Know of any other cool Airbnbs that were featured in movies and TV shows? Feel free to let us know!