Just as no one could possibly say no to a piece of freshly baked Portuguese egg tart, not a single traveller would leave out the marvellous world-class casinos from his or her Macao itinerary.
However, those who stereotyped Macao to be great only for its egg tarts and casinos are dead wrong. As a former Portuguese colony, Macao often wows the crowd with its magnificent East-West cultural blend that makes the city unique. Featuring a long list of archaeological remains and old buildings, the Historic Centre of Macao is highly recommended to those who want to see a beautiful combination of Chinese and Portuguese architecture for themselves.
On top of that, travellers from around the world now have another justifiable reason to visit or re-visit Macao: the mind-blowing Macanese hotel experiences. Hotels in Macao are known to be massive and luxurious packed with lots of fun-filled activities for you to do. We've hand-picked a few for you to narrow down your search when you are heading to Macao. Whether you are a thrill seeker, parent with young kids, caring lover looking for a luxurious romantic time with your partner, we've got you covered!
Also read: 7 Exciting Events and Festivals in Macao You Don't Want to Miss
1. Galaxy Hotel
What's so great about Galaxy Hotel? The Grand Resort Deck! Macao's latest and largest water park within your residing resort, sounds good? I have better news: every hotel guest is entitled an amazing splashy day at this fun-filled aquatic wonderland, for FREE! Young kids, lovely couples or thrill-seekers (yes, with the world's longest Skytop Aquatic Adventure River Ride at 575 metres), you are guaranteed to have a blast at the Grand Resort Deck!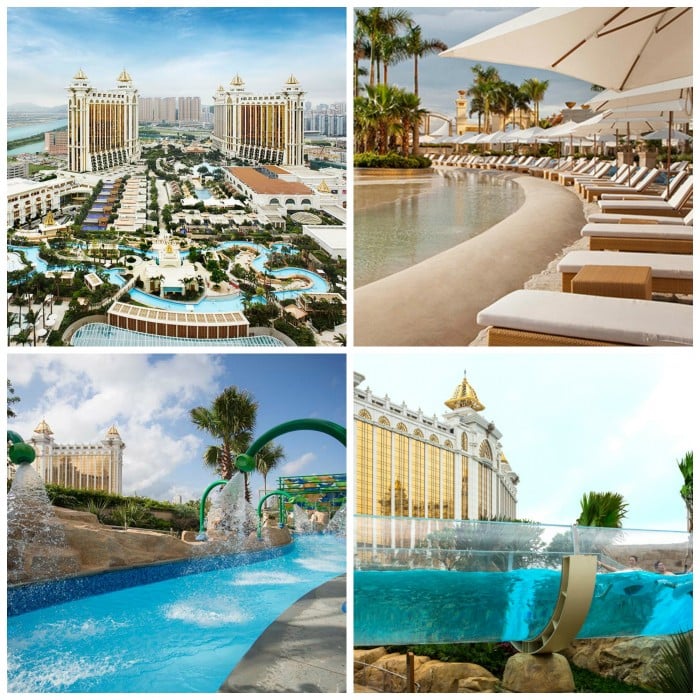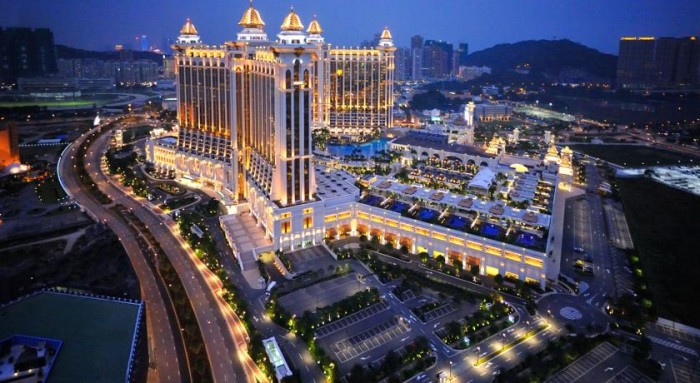 Image credit: Galaxy Hotel
What's special? Galaxy Hotel is a five-star luxury hotel within the famous Galaxy Macao Resort. The upscale rooms and suites are exquisitely designed and decorated with a collection of luxury pieces and rich detailings. The hotel is also reputed for its excellent room and staff service. It is awarded The Michelin Guide HK Macao 2016 "Top Class Comfort" Hotel. With the Grand Resort Deck, The Promenade Shops, the great casino and entertainment areas, you'll never get bored during your stay in Galaxy Hotel.
Accessibility wise. Location is never really an issue when you can wander around the city so easily with the hotel's extensive free shuttle bus service.
2. Sofitel Macao At Ponte 16
What's so great about Sofitel Macao At Ponte 16? The So Spa!  Your wallet might explode a bit, but that's the right amount you'd pay for a must-do-before-you-die, 101% luxurious and extraordinary spa retreat. Even if you are not a spa fan to begin with, you will turn into one easily with a glimpse of their 'delicious' spa menu – from starters to desserts, be ready to spoil your body at So Spa with the astonishing range of yummy therapies and treatments!
Also read: 10 Foodies-Approved Yummies in Macau That Leave You Wanting More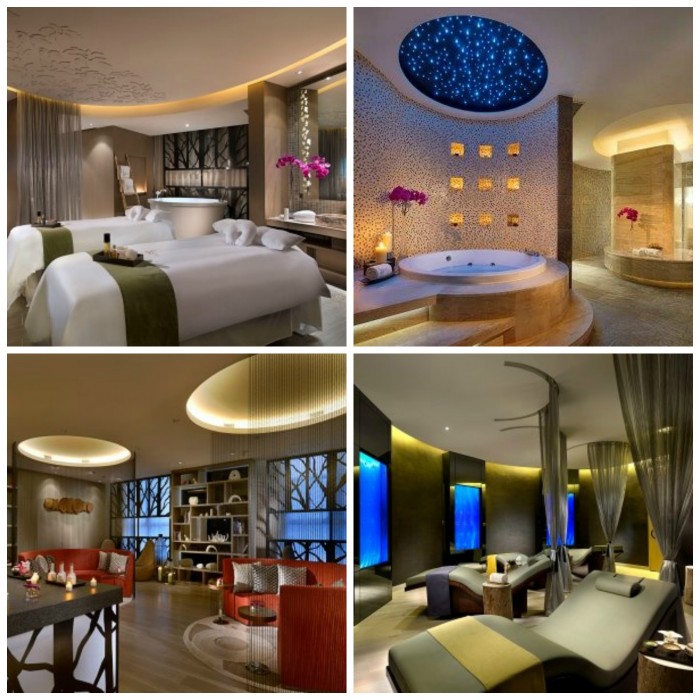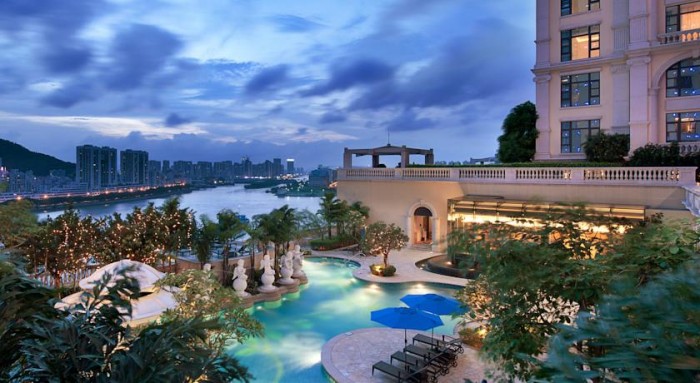 Image credit: Sofitel Macao At Ponte 16
What's special? Featuring five-star waterfront accommodations, Sofitel Macao stands proud as a revolutionary luxury boutique hotel where each of its spacious room is exquisitely designed with a mind-blowing combination of French romance and Macanese flair. Before you think this is just another five-star hotel, consider upgrading to a Prestige Suite to enjoy a private jacuzzi and Hermes designer toiletries. Gasp!
Accessibility wise. Located in Macao's historic quarter, Sofitel Macao is a 10 to 15-minute walk away from Senado Square, the Ruins of St. Paul and A Ma Temple – which makes it a good start and end point for a day tour around the UNESCO heritage sites.      
3. Broadway Hotel
What's so great about Broadway Hotel? The Broadway-s, of course! There is a 3,000-tiered seating broadway theatre where you can enjoy an unforgettable night of first-rate live performances; and The Broadway, which is the very first hawker-style market street in Macao despite the artistic name (it is still artistic in a way – check the street performances schedule here). The two together will keep the night young and also keep you delightfully engaged.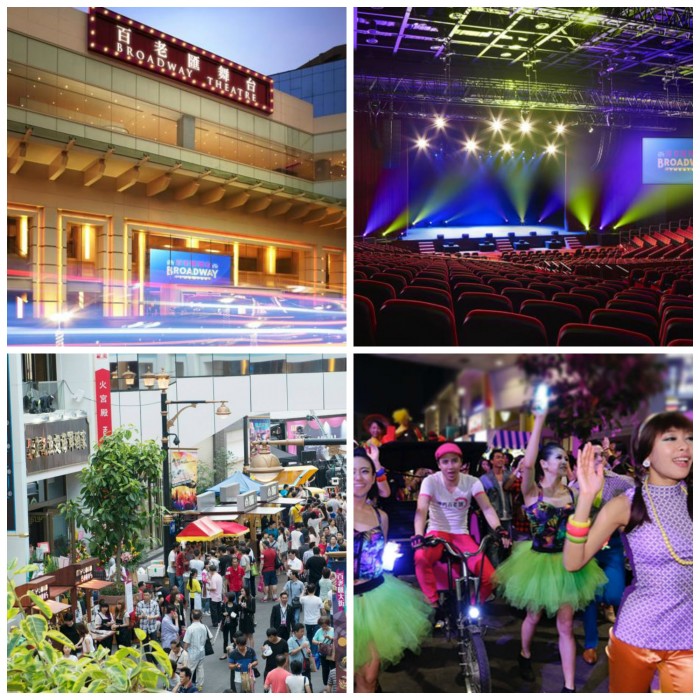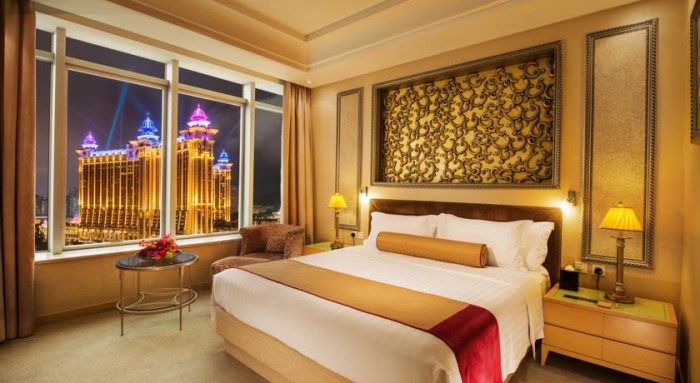 Image credit: Broadway Hotel                                                                                                                         
What's special? Broadway Hotel serves as an ideal choice for those who want to experience top-notch hospitality without spending a fortune – it is a four-star hotel (hence four-star price) that offers five-star accommodations and services. The riverside hotel not only provides you a spectacular panoramic view of the Pearl River Delta, but also a handful of entertainment facilities and tourist attractions. Another great news: Broadway Hotel's guests enjoy FREE access to the Grand Resort Deck! Awesome!
Accessibility wise. Feel free to utilise the hotel's extensive free shuttle bus service – everywhere in Macao is basically covered!
4. Harbourview Hotel
What's so great about Harbourview Hotel? The all-season indoor swimming pool! Not just any indoor swimming pool, but a heated indoor swimming pool in a classy hall with high ceilings (the most enchanting experience that you'd never want to miss especially in the freezing winter), not to mention the incredibly relaxing jacuzzi. Have kids? No worries. There is a mini jacuzzi dedicated to the little ones. How thoughtful!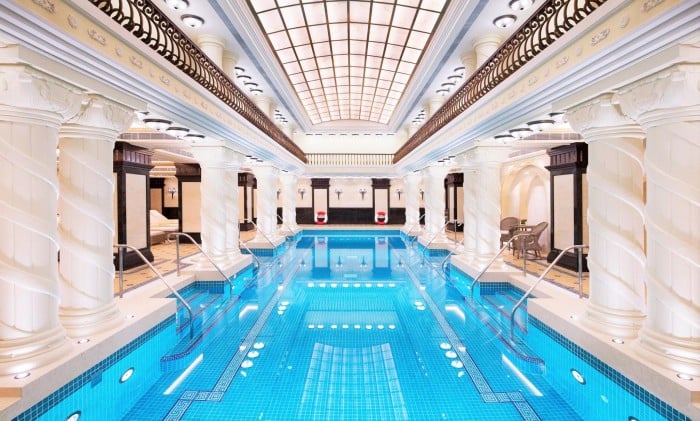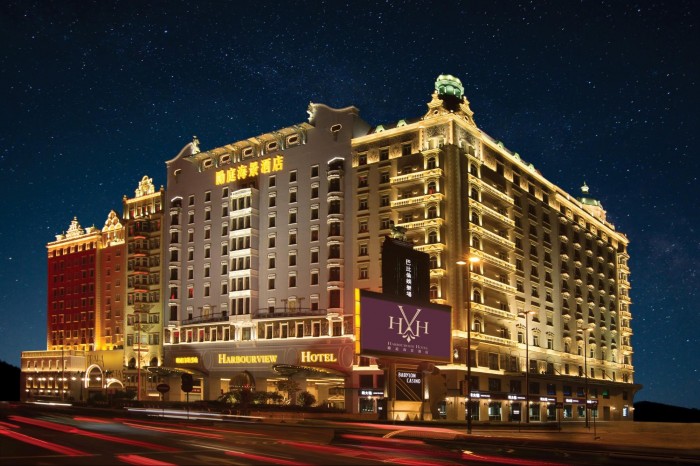 Image credit: Harbourview Hotel
What's special? With its sophisticated design based on 18th century Prague, Harbourview Hotel represents a smooth blend of historic charm and modern elegance. One may judge the hotel by its look from the outside as it may not seem to be as appealing as the other Macanese hotels. However, once you enter the hotel lobby, you will definitely be amazed by its classy interior and unique ambience. Spoiler alert: the bathroom is huge with an oversized bathtub and L'Occitane toiletries available on the shelf. And now you know you should never judge a book by its cover.
Accessibility wise. Harbourview Hotel is a 10-minute walk away from the Macao Ferry Terminal, which makes it really convenient for those who want to travel back and forth between Macao and Hong Kong. The hotel is often praised for its strategic location as the Fisherman's wharf, the Macao Tower and the famous pub street are all within walking distance.
5. Rocks Hotel   
What's so great about Rocks Hotel? The charming Victorian architecture! Resembling the old glory at its best, Rocks Hotel is exquisitely designed and tastefully decorated to welcome all avid travellers to the Victorian era. Indulge yourself with the breathtaking ocean views while you enjoy afternoon tea with a fancy three-tiered stand of desserts at your room balcony – what's more Victorian than that? Also, some might be really thrilled to know that the hotel offers a casino-free environment, which is definitely a rare find in Macao.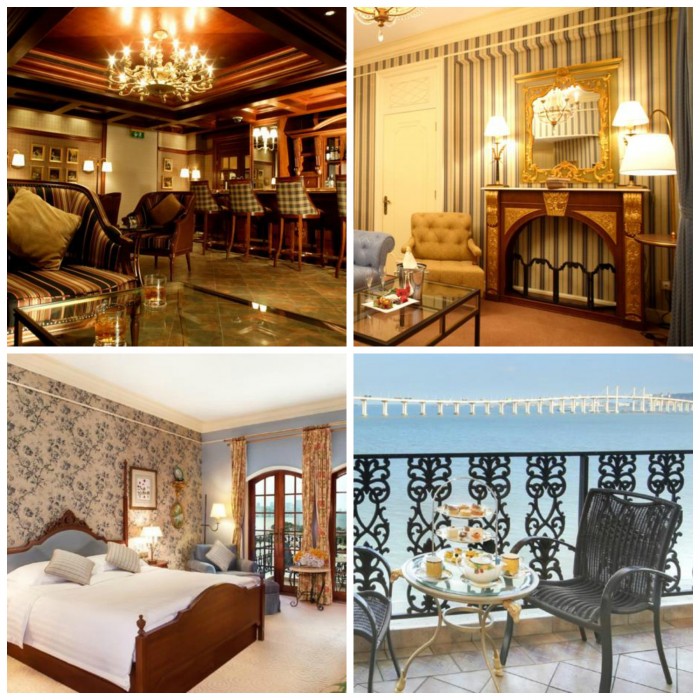 Image credit: Rocks Hotel
What's special? Located on the promontory of Macao Fisherman's Wharf, Rocks Hotel serves as a good choice for both adventurous travellers and peace seekers. You could easily spend a day at the Fisherman's Wharf, an integrated waterfront theme park equipped with a handful of dining retail and entertainment facilities. Or if you are up for a truly revitalizing and rejuvenating getaway, Rocks Hotel is the place to go – let the calming waves and the refreshing sea breeze wash away your stress!
Accessibility wise. With only a 10-minute walk from the Macao Ferry Terminal and a 15-minute drive from Macao International Airport, Rocks Hotel is surrounded by important transport hubs that greatly benefit its guests. Besides, the hotel also provides private parking for free.
So by all means my fellow friends, let nothing stop you from rewarding yourself an unforgettable trip to Macao – there is really no reason to deny the long-awaited vacation, especially with such affordable prices!