On the lookout for a different kind of vacation? We did the research and found 10 unique Airbnbs across the globe — each one promising a travel experience that's out of the ordinary!
Scroll through this list and take your pick. Or better yet, don't stop at just one!
Most unique Airbnbs around the word
1. This igloo in Pelkosenniemi, Finland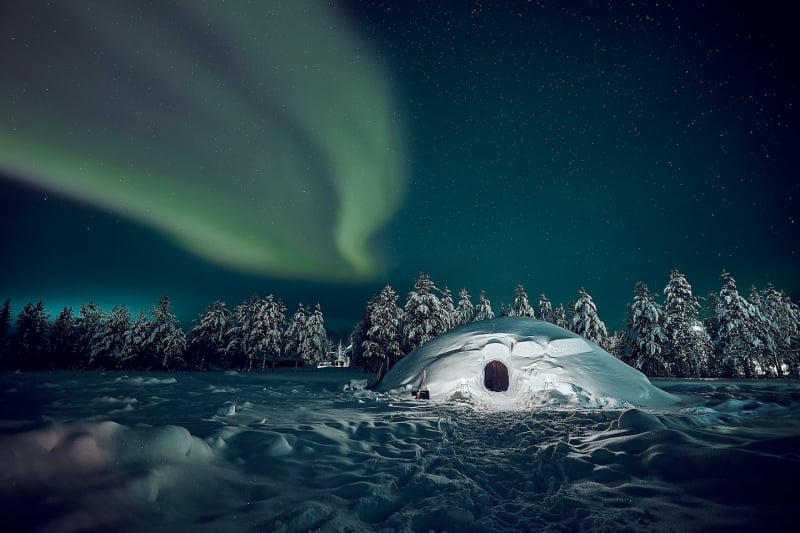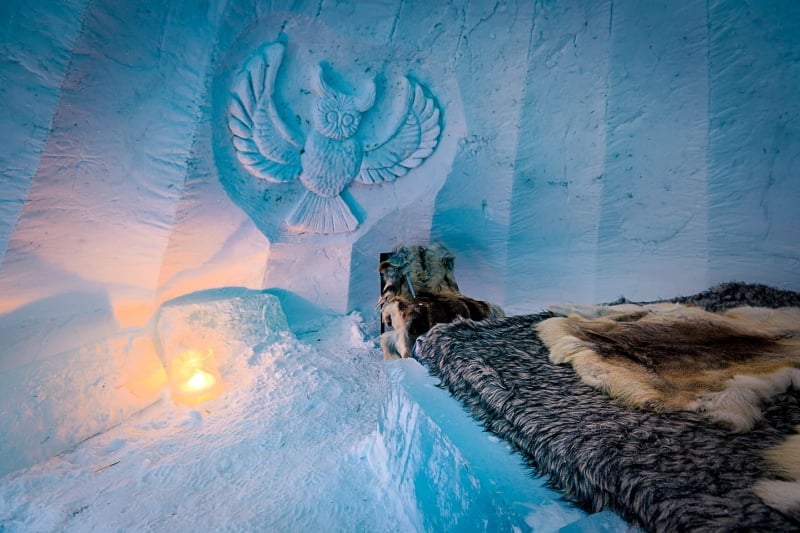 Listing name: Snow igloo
Listing type: Private room in an igloo
Max. no. of guests: 6
No. of bedrooms: 1
Ever dreamed of staying in an igloo — and possibly seeing the Northern Lights? Well, here's your chance!
While temperatures inside this igloo will always fall below zero, you might be surprised to find that previous guests swear they were super comfortable! Inside, you'll find real beds topped with cosy, ultra-warm sleeping bags. If it does get too cold, however, guests are welcome to flock to the nearby 'warm house' which comes with toilets, a shower, a living room, and a kitchen!
2. This plane in Saint-Michel-Chef-Chef, France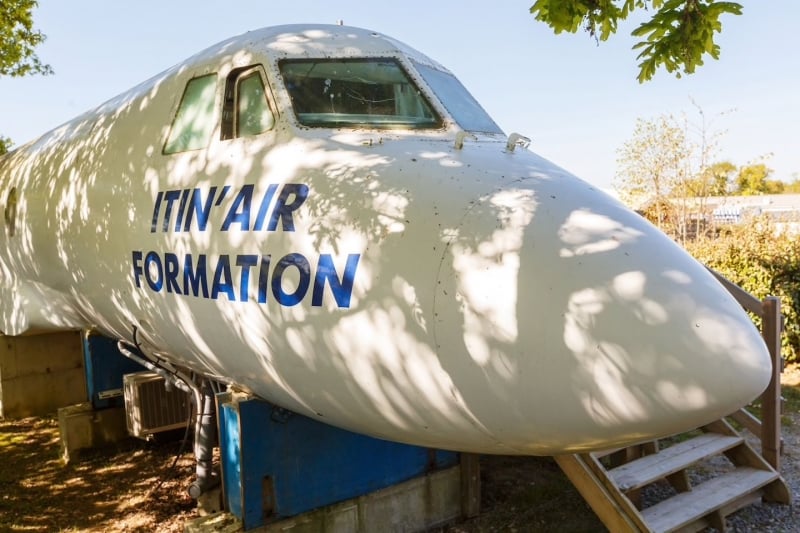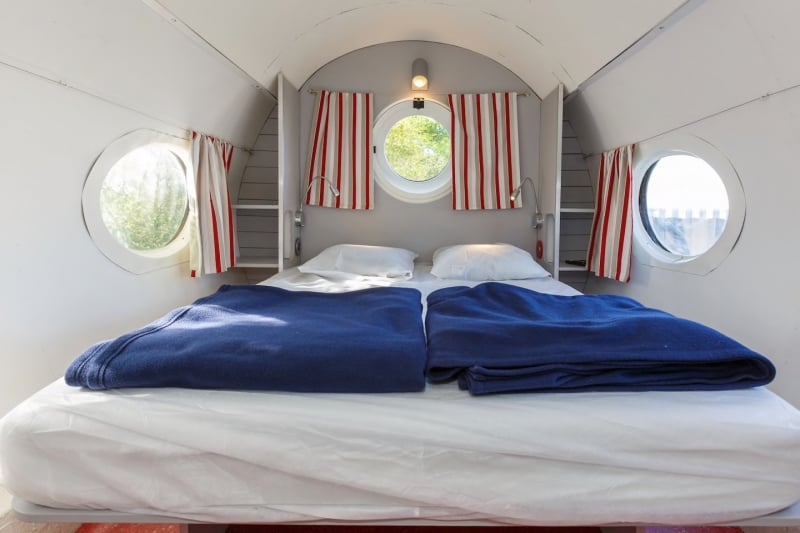 Listing name: Sleep in a true plane!
Listing type: Plane
Max. no. of guests: 4
No. of bedrooms: 1
How about a stay inside an actual plane? This right here is one of the most unique Airbnbs that are an interesting level-up from your regular glamping experience! Set in a campsite just two minutes from the sea, this plane-turned-Airbnb is located close to three different beaches: Tharon, Pornic, and Saint Brévin. Surprisingly well-equipped with a kitchen, bathroom, and enough space for four, this quirky stay is perfect for a summertime getaway with a small family or group of friends! 
3. This airstream in Joshua Tree, California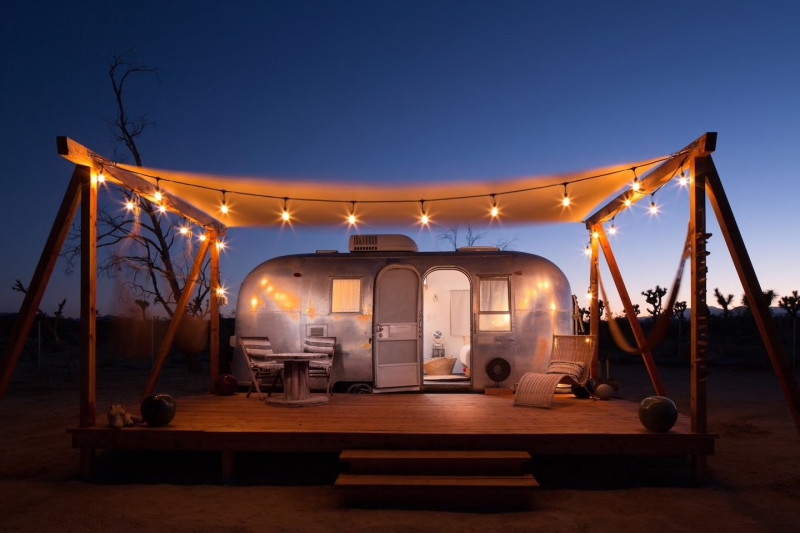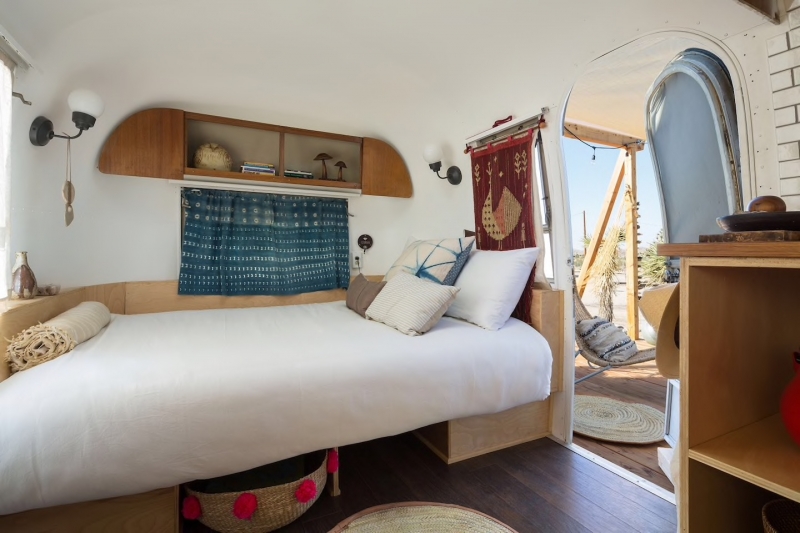 Listing name: in dreams 1963 airstream
Listing type: Private room in camper/RV
Max. no. of guests: 2
No. of bedrooms: 1
Looking to go off the grid, but in style? Stationed in the middle of the California desert, this stylish airstream is ideal for those who want to connect with nature. Not only does it offer a unique place to stay — guests can also expect to wake up to the most beautiful sunrises and witness unforgettable views of the stars at night!
Designed like a hostel, this unique Airbnb gives you access to the nearby clubhouse. This is where you'll find the restrooms, kitchen, and communal space for enjoying your meals and meeting great new people! 
4. This airship in Tobermory, Scotland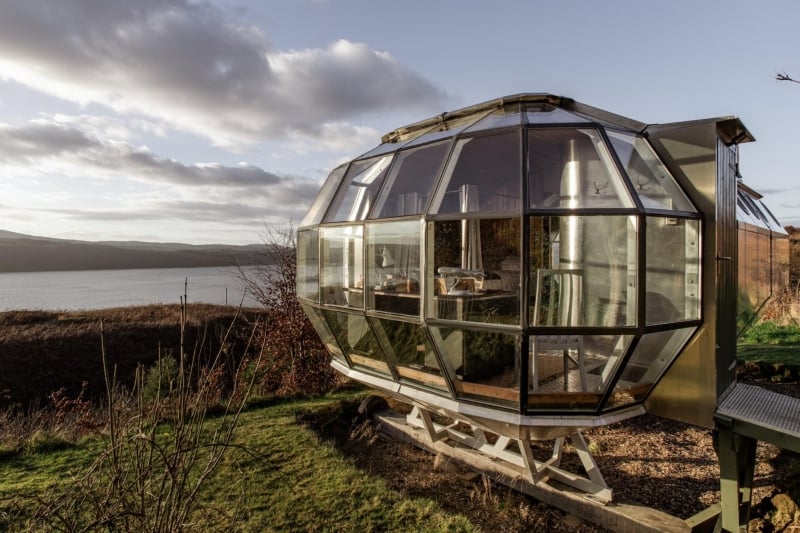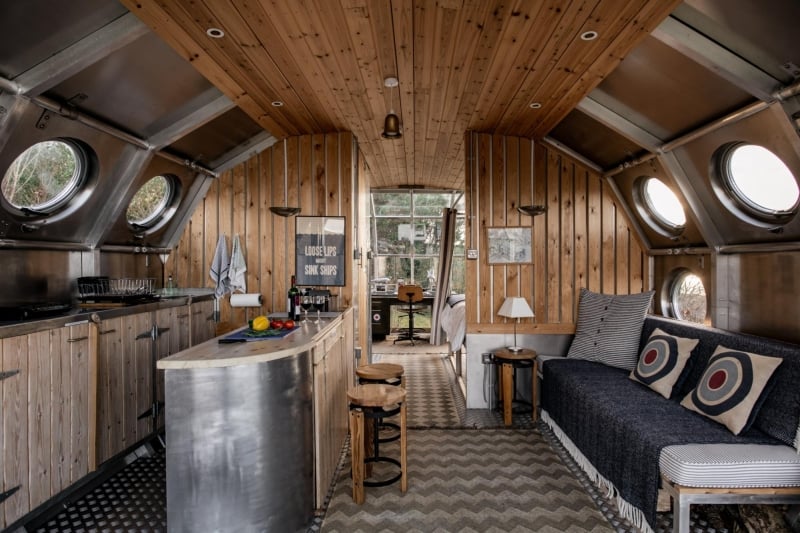 Listing name: Unique and Secluded AirShip with Breathtaking Highland Views
Listing type: Tiny house
Max. no. of guests: 2
No. of bedrooms: 1
Some guests have travelled all the way to Scotland just to stay at this unique Airbnb — and they believe it was worth it! A secluded airship right by the Sound of Mull, its floor-to-ceiling glass windows will make you feel even more connected to nature. And while it's certainly beautiful to look at, the airship is even more spacious and cosy than you'd expect!
Here, you can enjoy scenic walks, kayaking adventures, and the most amazing sunset views! Those sound like the makings of a perfect restful vacation, don't you think?
5. This bus in Nairobi, Kenya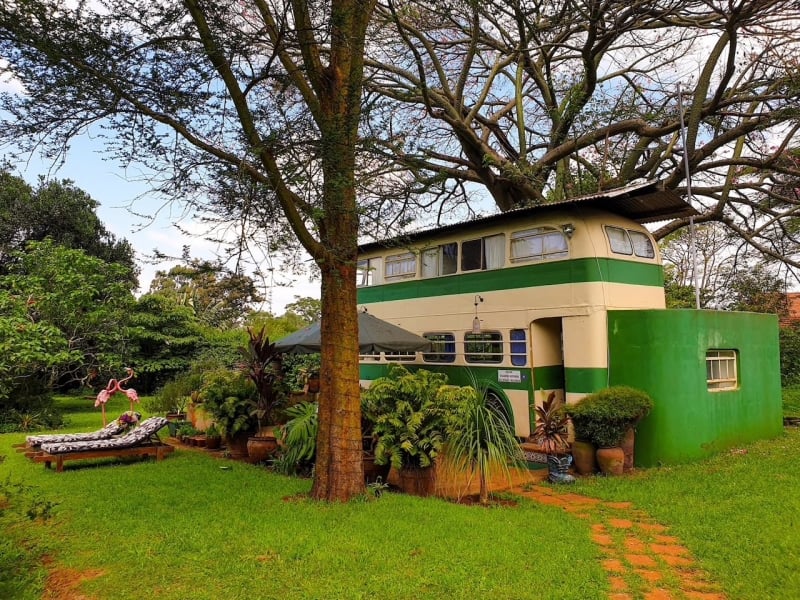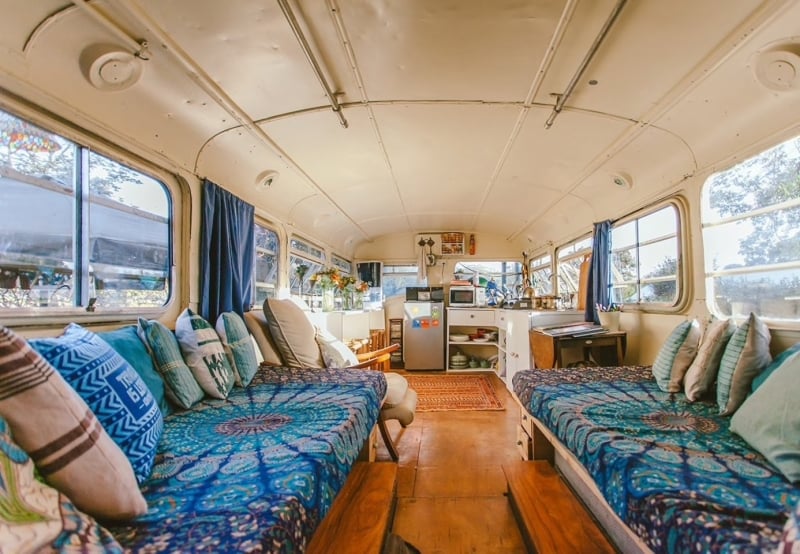 Listing name: The Brandy Bus - Renovated Bus in Quiet Paradise
Listing type: Bus
Max. no. of guests: 6
No. of bedrooms: 2
Who knew a double-decker bus could make for such a cosy home? Revamped into a two-bedroom home, this unique Airbnb also comes with a well-stocked kitchen, bathroom, living room, and private patio! How cool is that? The CD collection (featuring lots of golden oldies!) is a super cool touch, too! Tucked in the lush and peaceful suburbs of Karen, this old-school bus is a slice of paradise just minutes from the city. 
6. This hobbit house-inspired home in Orondo, Washington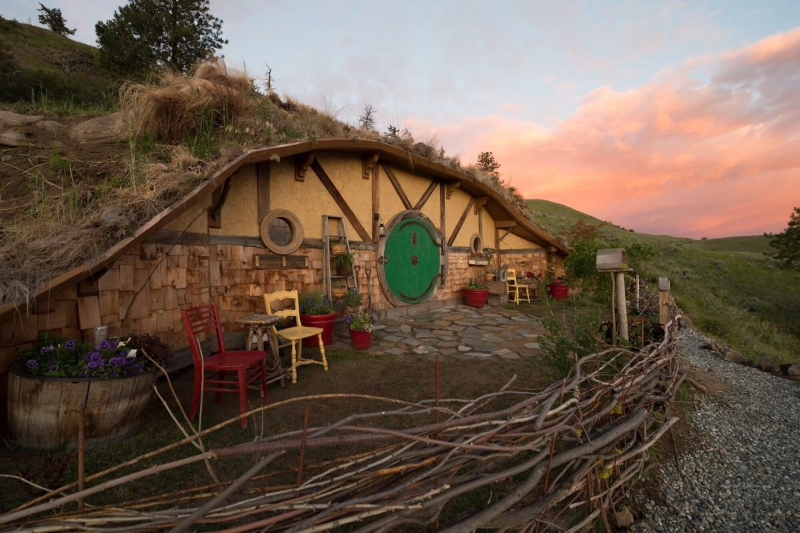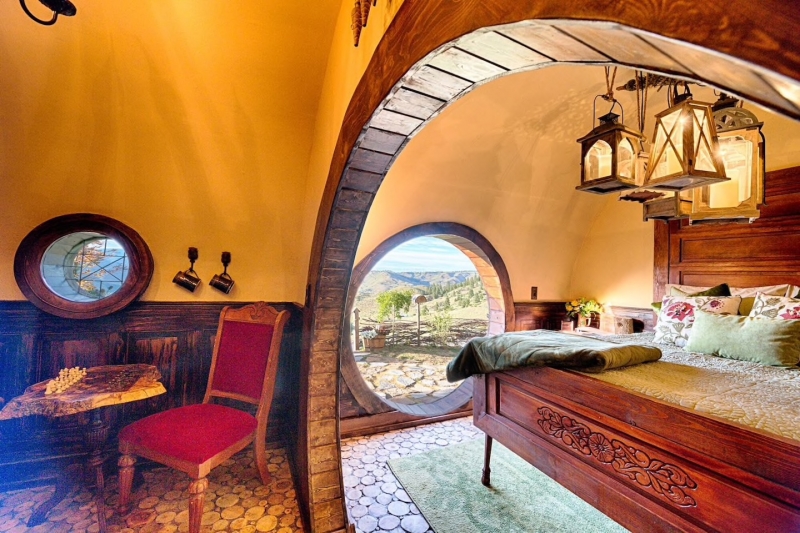 Listing name: Underground Hygge
Listing type: Earth house
Max. no. of guests: 2
No. of bedrooms: 1
Why not go for a stay at this mountainside hobbit house? Whether or not you're a Tolkien fan, you're bound to love this magical slice of Middle-Earth! Decorated with lots of the host's special touches, a stay at this idyllic home truly feels like stepping into one of Tolkien's books. Located in a beautiful six-acre property that's 25 minutes from the city, this unique Airbnb will treat you to scenic views from dusk until dawn. If you're lucky, you'll even see bits of the Milky Way at night! 
7. This bubble dome in Ubud, Bali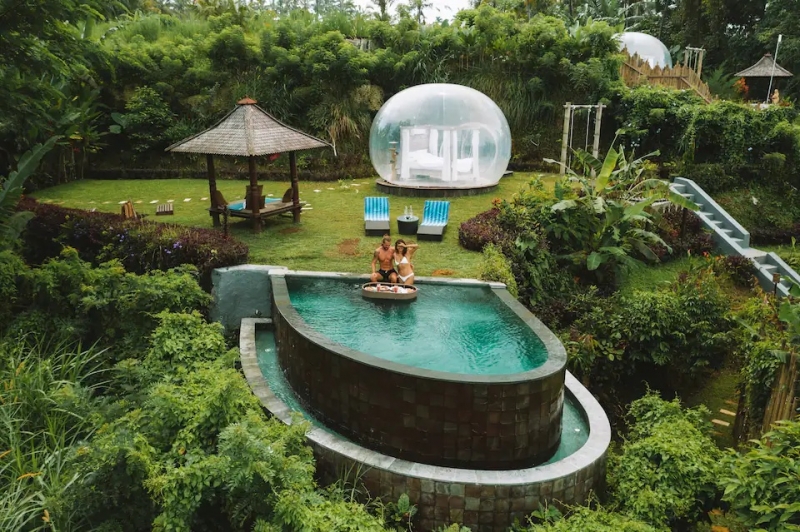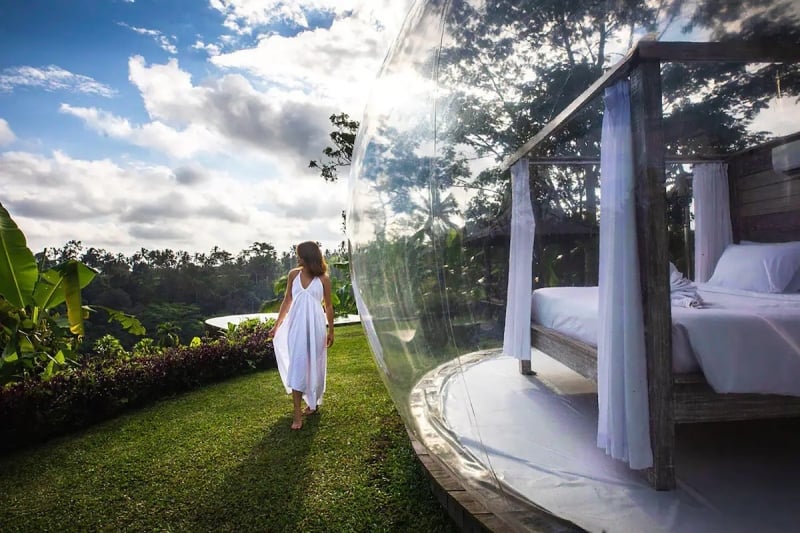 Listing name: Jungle Pool Bubble - Bubble Hotel Ubud
Listing type: Tent
Max. no. of guests: 2
No. of bedrooms: 1
On the hunt for a unique getaway for two? This bubble dome is definitely an interesting pick for an intimate couples' retreat in Bali! Basically a bubble-themed glamping site, this one's for travellers who are up for packing light and sleeping in a transparent dome in a remote location. Spend the day swimming in the pool, enjoy a cosy bonfire, and relax in a literal bubble with your special someone! 
Also read: Top 12 Airbnbs in Ubud for Your Next Balinese Adventure
8. This windmill in Abcoude, Netherlands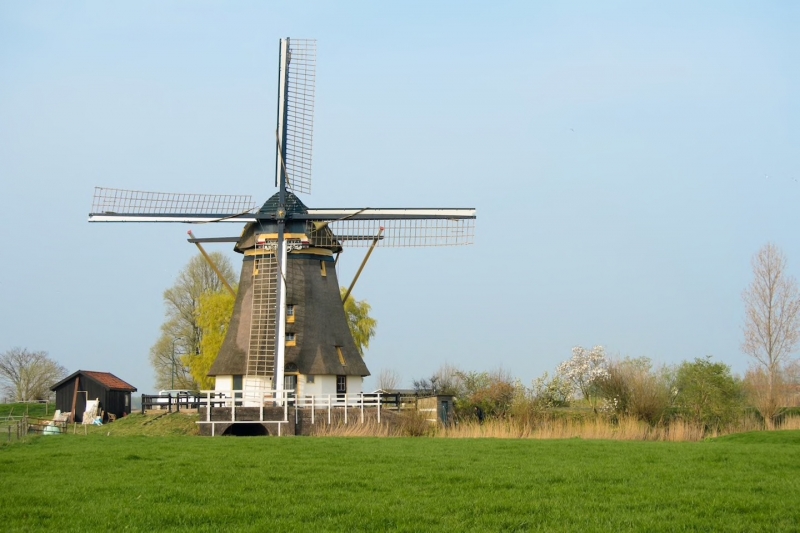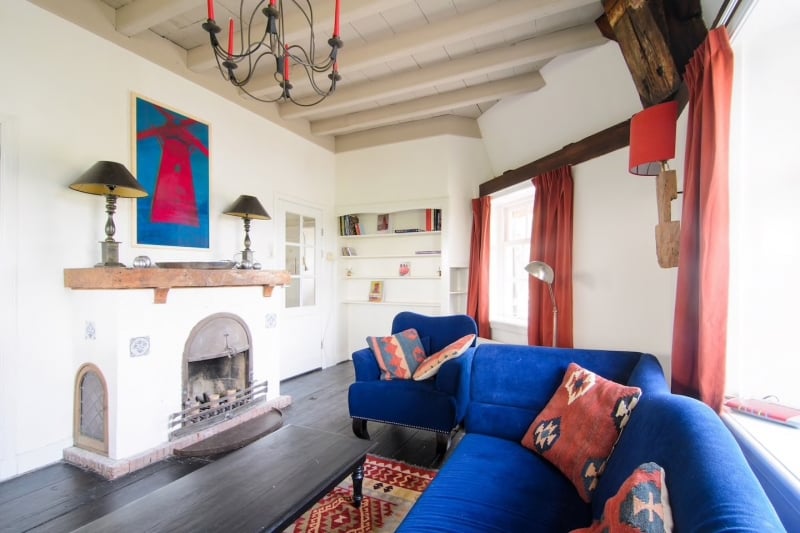 Listing name: Windmill close to Amsterdam!!
Listing type: Windmill
Max. no. of guests: 6
No. of bedrooms: 3
This charming windmill is perfect for families — kids, in particular, will love interacting with the sheep and goats nearby! Tucked in the picturesque countryside, this one-of-a-kind home will make you feel as though you're in another era — in the best way possible. A few miles from Amsterdam, it's located just within walking distance of the train station. Bikes are also available for rent, in case you'd like to go on a scenic ride around the area! 
9. This WWII train car in Maryville, Tennessee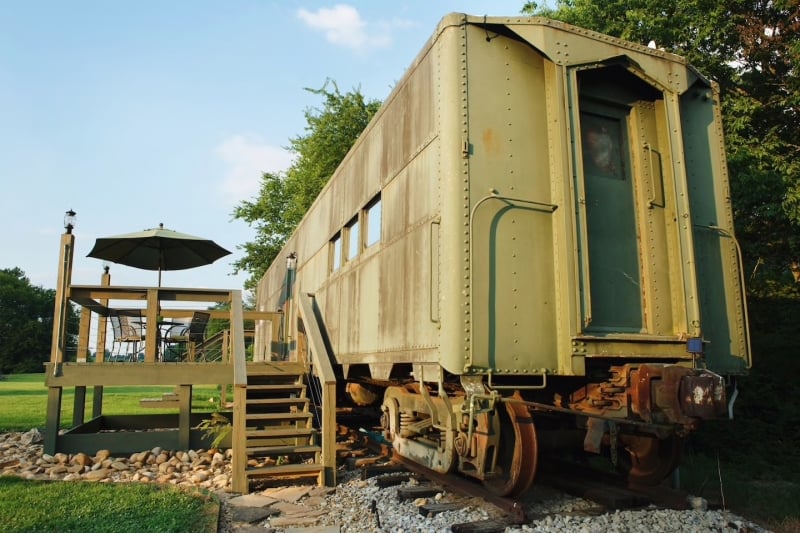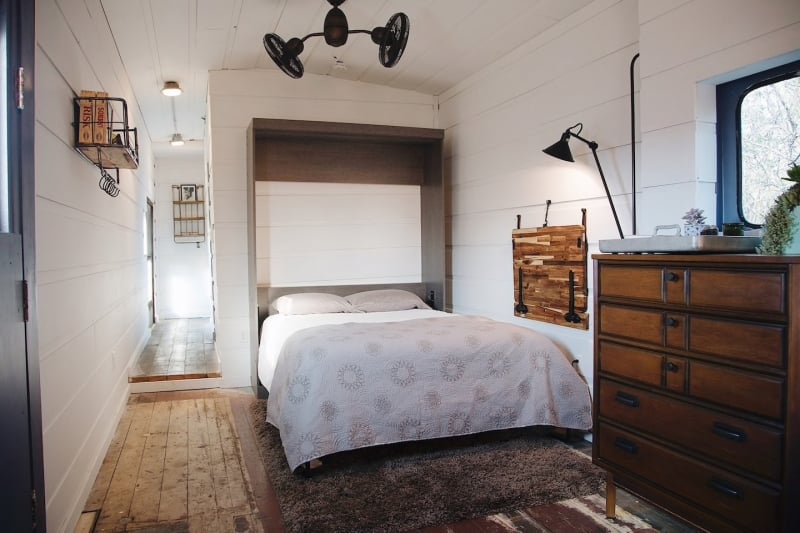 Listing name: Platform1346-WWII Train Car Turned Vacation Spot!
Listing type: Train 
Max. no. of guests: 4
No. of bedrooms: 1
History buffs, this one's for you — a WWII train car that was transformed into a tastefully designed home! You'll find this in an expansive six-acre property at the foothills of the Great Smoky Mountains. It's one of the most unique Airbnbs with a middle-of-nowhere feel — perfect for those looking for a quiet vacation.
Equipped with top-notch amenities, it also includes lots of cosy corners like a beautiful front deck, fire pit, and picnic and barbecue area! An added bonus for animal lovers: Six sweet dogs run around the property, and are all excited to welcome you! 
10. This cliffside lodge in Urubamba, Peru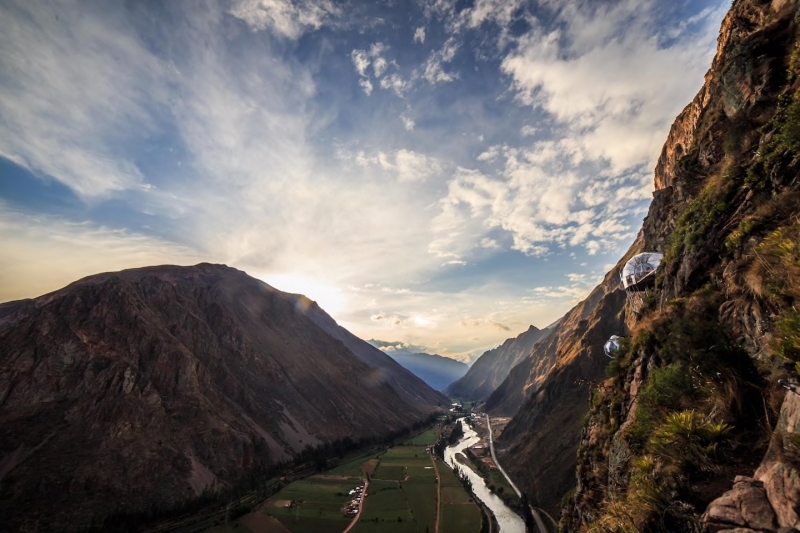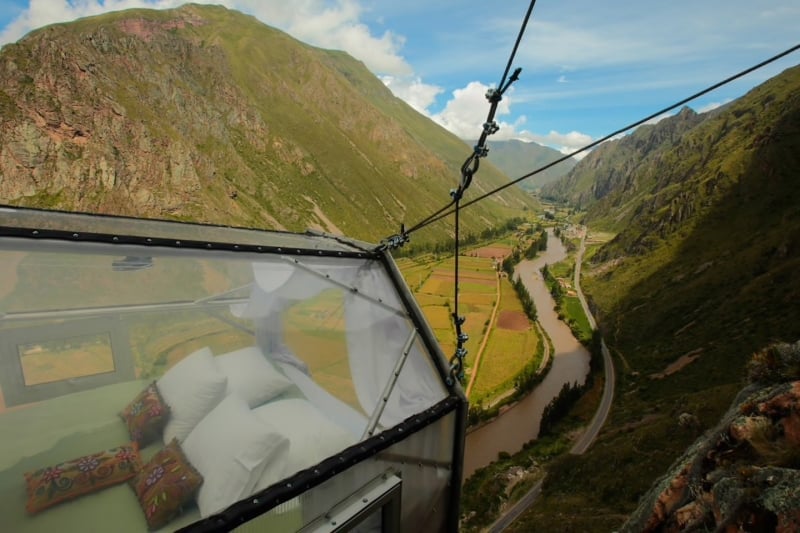 Listing name: Skylodge Adventure Suites
Listing type: Private room
Max. no. of guests: 1
No. of bedrooms: 1
Up for a little adventure? This amazing Airbnb is a transparent capsule that hangs from the top of a mountain in Peru's Sacred Valley! The climb to get here and back is inescapable, but the professional guides will make you feel safe and secure. (Even travellers who are afraid of heights have ventured to this Airbnb!) 
From the hanging bedroom, you'll witness the most amazing views of the magical valley. It's definitely a once-in-a-lifetime experience you won't want to miss! 
Also read: Treehouse Airbnbs: Fall in Love with These Listings from Around the World
Which one of these unique Airbnbs is your favourite? We couldn't pick just one!
Got a property you'd like TripZilla to feature? Inquire with us here.
---
This article contains affiliate links. When you book through these links, we may earn a small commission at no additional cost to you. All images courtesy of the respective property listings.