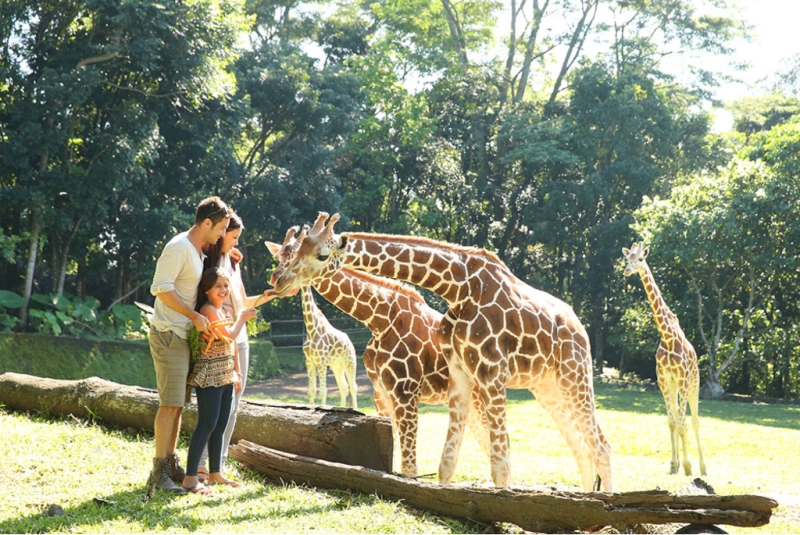 Tired of the usual holiday destinations and want to bring your family somewhere unique for an exciting adventure? Wait no longer! Located in the heart of East Java on the slopes of Mount Arjuno, a trip to Taman Safari Prigen will definitely guarantee you many fun-filled adventures. With a total land area of 860 acres, it is the largest safari in Southeast Asia, and features animals from all over the world, from grizzly bears to white tigers, African elephants, North American bison, and even native Komodo Dragons..
While the kids interact with the animals and go on various fun rides at the amusement park within the safari, parents can take this chance to bond and grow closer as a family. You won't even have to leave the safari at night, as you can stay at the Baobab Safari Resort , an African savanna-themed resort that is situated right in the grounds of the safari park itself!
Still not convinced? Here are some reasons why you should visit Taman Safari Prigen for an exciting getaway with your family!
See exotic wild animals from the comfort of your own private transport
With over 2,000 species of animals to be found in the safari, you can hop on a tour bus and go on a safari adventure, or even drive your own private car around at your own leisure. You'll be able to get close to wild predators like tigers and lions, and you can even reach out of the car window and touch or feed the wild llamas and deer.
Kids and adults alike will love the novelty of animals pressing themselves up against the glass and clamouring for you to feed them, or being just centimetres away from a ruthless killer. Just be sure to respect the animals' boundaries and not harm them or cause them shocks (although they may very well cause you some!)
And you can even get up close and personal with some of them!
Your kids will definitely enjoy the Baby Zoo zone, where you can cuddle adorable baby exotic animals like orangutans and snakes, as well as the younger (and hopefully less fearsome) versions of tigers and other fierce predators. Be sure to take a snapshot of the moment, as it will be a memory for you and your kids to cherish.
A new Australiana zone also lets you get close to uniquely Australian animals like kangaroos, wallabies and wombats, so you don't have to go all the way to Australia to see them!
Be entertained and educated at the same time by creative animal shows
With six different types of animal shows going on throughout the day, you will be amazed at what these animals can do! Learn about different types of birds at the Bird Watching show, see the dolphins and seals execute well-timed stunts at Dolphin & Friends, and learn about the life of an elephant and the battle against tusk poachers in Elephant's Story.
You can also watch an adventurer put on an Indiana Jones-esque performance in the Temple of Terror show, which also features mini fire and water explosions, and see the trainers interact with fearsome white tigers in the Tiger Show. These shows will teach you more about animal conservation efforts and the life of these animals in the safari while enthralling you with their tricks.
Have a splashing good time at Safari Water World
 You might not think to pack a swimsuit to a safari, but remember to do so when you visit Taman Safari Prigen! Kids and adults alike can cool off in this water park located right in the safari itself. Go on the thrilling gigantic water slide, pretend you're pirates at the giant pirate ship, or tube down the Crocodile Cave Lazy River on a buoy, where dozens of "crocodiles" and "giant fish" will be waiting for you!
Experience a thrill ride in the middle of the jungle!
Don't feel like getting wet? Your kids will also be ecstatic at the idea of zooming around the jungle in a roller-coaster at a mini amusement park that's also in the safari itself. With more than 23 attractions, thrill-seekers and not-so-adventurous visitors will have fun exploring the various rides. Bond as a family by experiencing an adrenaline rush together!
Try not to get hit by a paintball!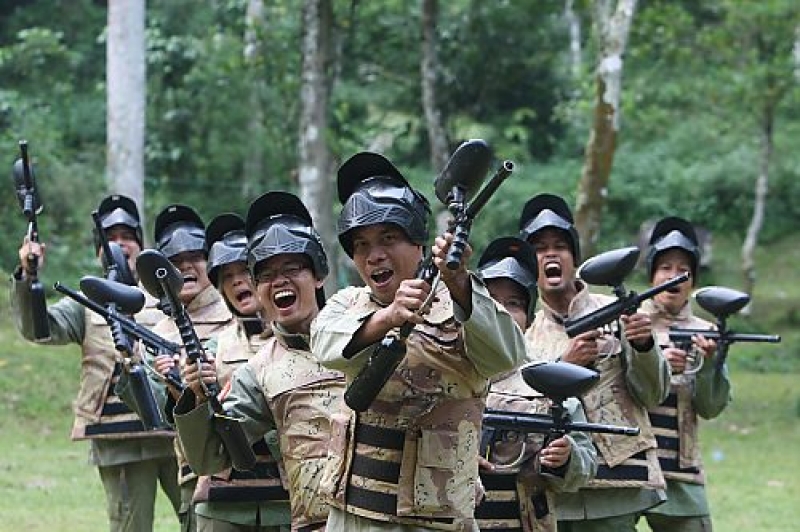 Ever wanted to be a soldier? Now you can pretend you're one in an authentic jungle setting, as Taman Safari Prigen offers paintball packages for your family to enjoy! Best played in a large group like teams of three or five people, you can don military fatigues and experience the thrill of darting and weaving between various natural obstacles and ducking for cover as paintballs whizz over your head and crack on the trees next to you.
Dine next to ferocious predators at the Tiger Cave Restaurant
If you've ever wanted to dine next to tigers, here's your chance! At Tiger Cave Restaurant, you'll get to eat right next to the Bengal tigers' den, where only a thin glass separates you from them. See them splashing around in their pool while you feast on delectable western specialities. Just hope they don't get tempted and start eyeing you up as a snack!
There are four other restaurants in the safari park as well, serving both local Indonesian specialities and Western food. You definitely won't go hungry.
Enjoy a relaxing stay at Baobab Safari Resort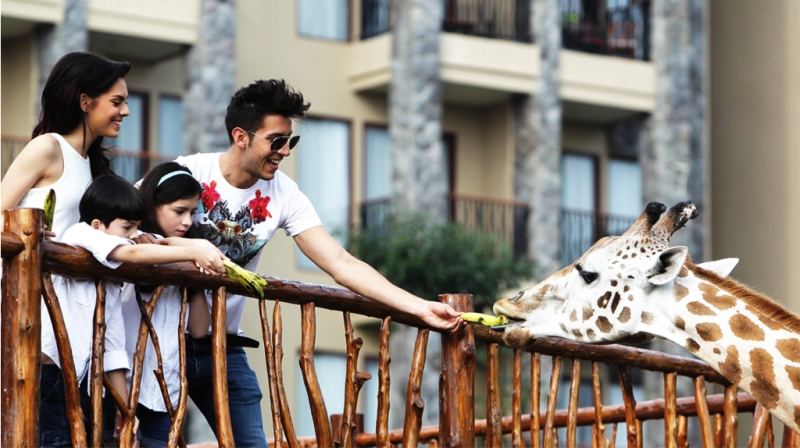 Mixing luxury with adventure, Baobab Safari Resort ensures that you won't have to leave Taman Safari Prigen to find a comfortable place to stay. Where else will you be able to wake up to views of wild zebras, meerkats, and antelopes in the wild? Who knows, maybe a curious giraffe will wander right up to your balcony deck, and you can have breakfast with it! Rest assured that even as the animals roam freely around the grounds of the resort, the utmost standards of cleanliness will be upheld.
During the weekends, the resort also holds night walking tours. See if you can spot nocturnal creatures armed with only a flashlight! For the kids, they'll get to enjoy exciting stories told over a bonfire, accompanied with animal soft toys. It's the perfect way to cap off an adventurous day with the family.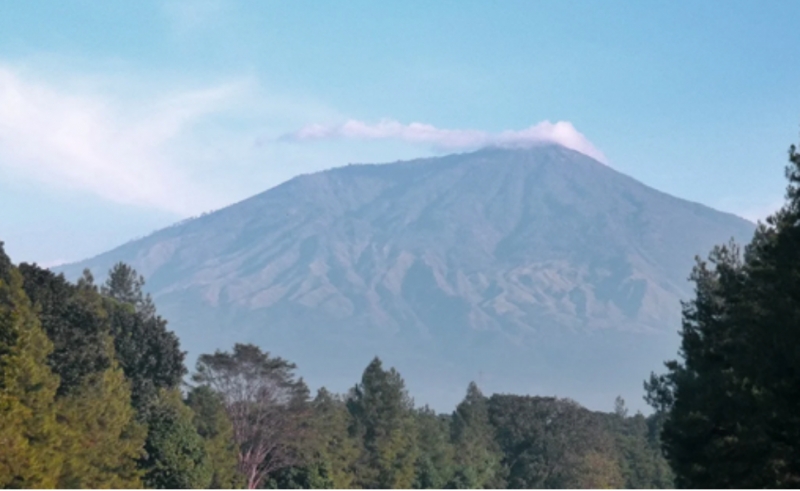 The peak of Arjuno Mountain provides a scenic backdrop to the safari, but why be content with just staying on the bottom? Mountain climbing enthusiasts will be glad to know that the resort staff will be more than happy to arrange an exciting hike up Arjuno Mountain for you. If you want to go even further, Mount Bromo is two and a half hours away and makes for a good day trip.
For a unique adventure, why not choose the paradisal nature of Taman Safari Prigen as the location of your next family getaway? Marvel at the wild animals from the comfort of your own private vehicle, and watch an educational and entertaining animal show that will let you learn more about animal conservation efforts.
You can also bring the kids to the water park or amusement rides to have some leisurely fun, and end the day by relaxing at the Baobab Safari Resort , where wild animals roam freely. Procrastinate no longer and make Taman Safari Prigen the location of your next exciting family adventure!