Having heard so much about Studio M Hotel Singapore and its lofts, along with seeing a slew of gorgeous photos on social media, I was pretty excited to embark on my very own loftcation at this super chic hotel! And, boy, was I blown away. And with all their rooms being a loft, you can bet your socks off that it's definitely going to be a one-of-a-kind staycation experience like you've never had before!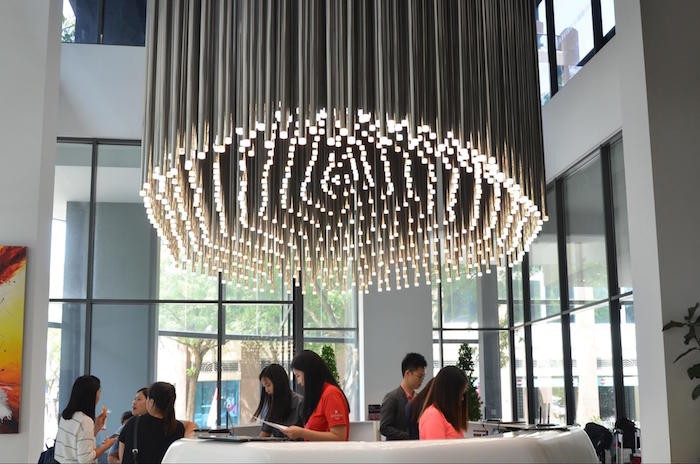 From the minute I stepped into the lobby to check-in, I was blown away by this awesome chandelier at the reception! With such a gorgeous work-of-art that's already present at the entrance, I was super excited to check out what the rest of the hotel had in store.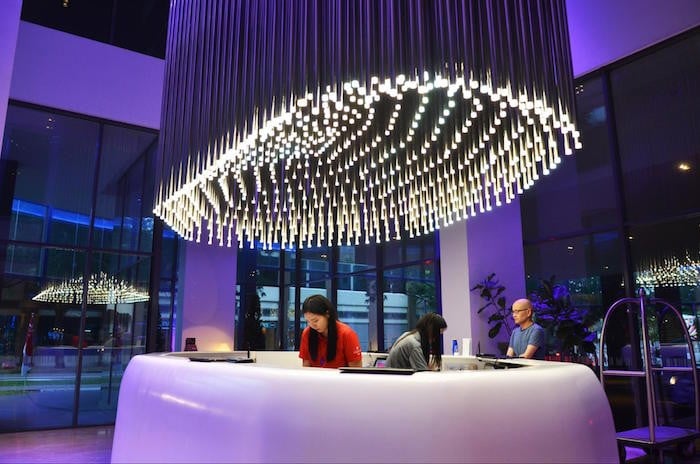 Here's a photo of it at night! Doesn't it look even more stunning?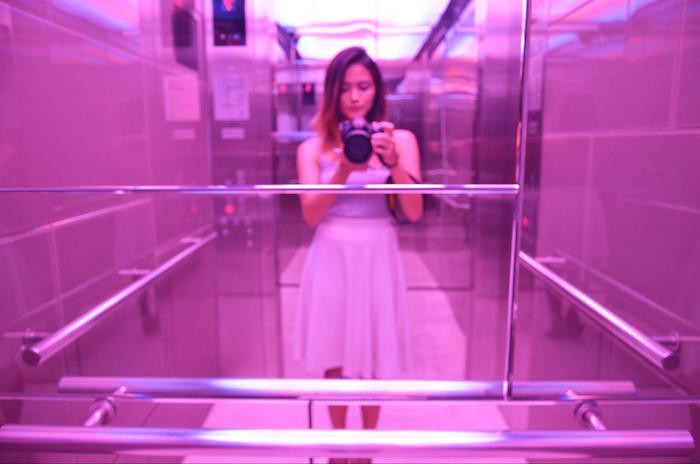 So up we go to the loft! Also, zero filter on this one. I repeat: zero. filter. That's right, even their lifts are set to impress! With their lifts being illuminated by blue and pink lights to create this groovy, purple effect, it seriously made me feel super cool every time I took this swanky lift!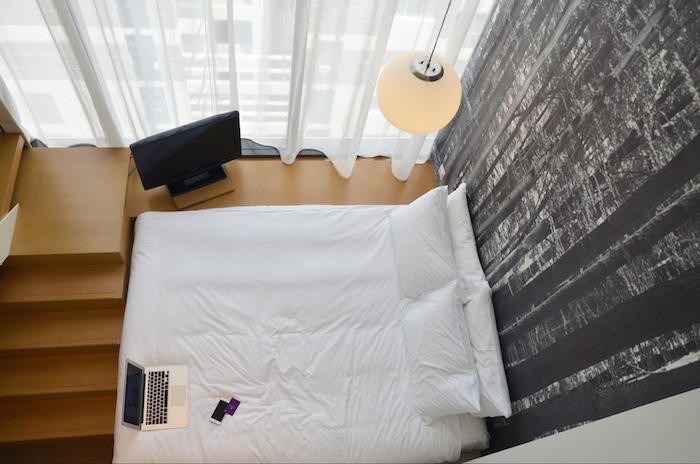 So here we go: the Studio Loft. The only loft-type that has their fluffy, queen-sized bed on the first floor, this room totally exudes a chic, airy vibe through its minimalistic white-and-wooden design.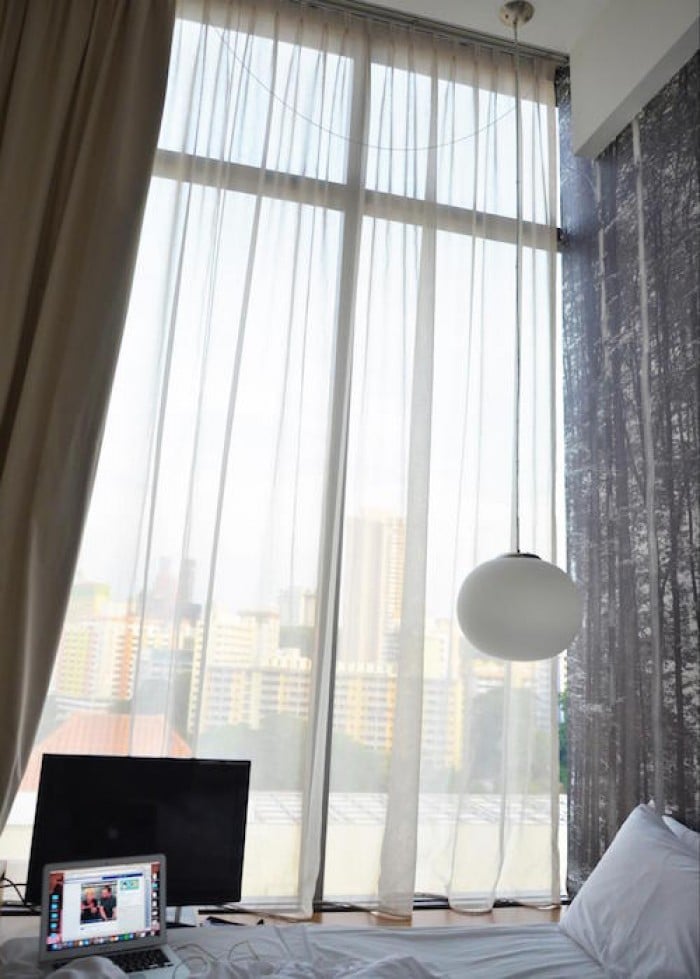 The floor-to-ceiling windows don't hurt, either! The window gauze is also definitely a plus point: it gives you a 'lil bit of privacy, along with blocking out most of the sun's glare, but letting just the right amount of light filter in for a fresh-feelin' and bright room… And the perfect lighting for photos, of course.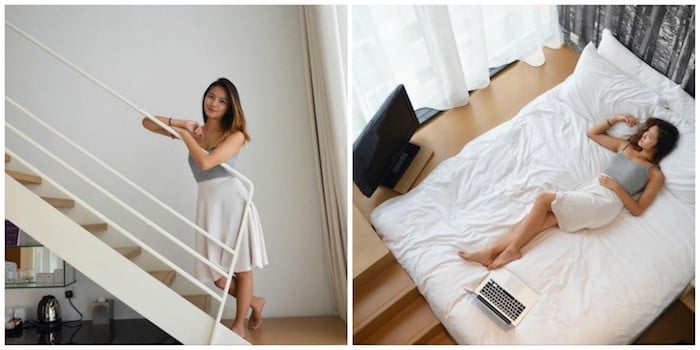 Loft-inspired shots are a definite MUST when you're here!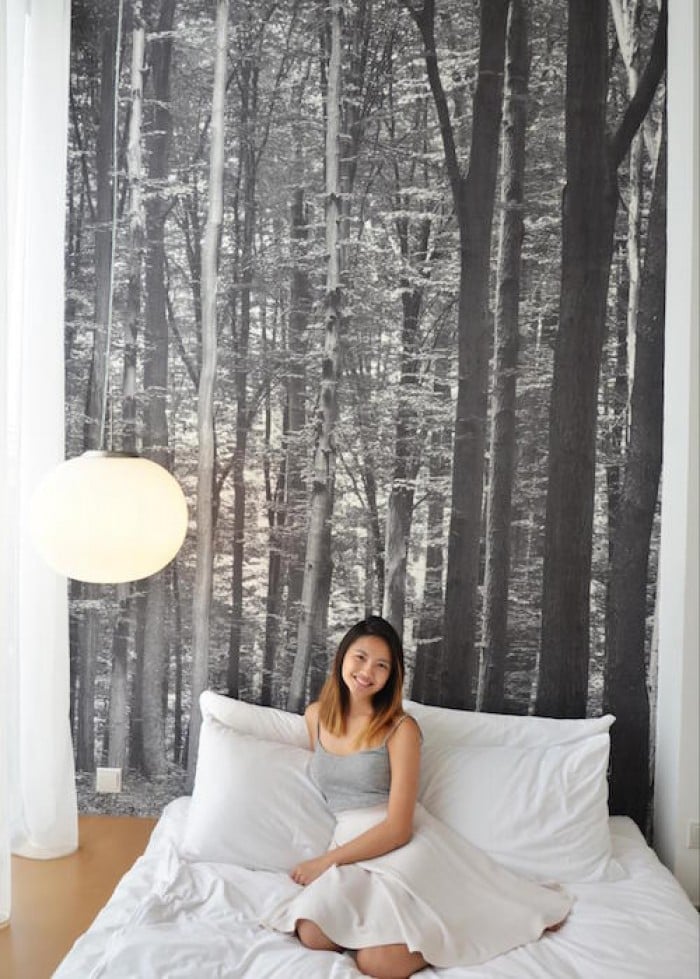 And when at the Studio Loft, you cannot miss a photo with their iconic black-and-white bamboo background! This is totally the quintessential shot at the Studio Loft.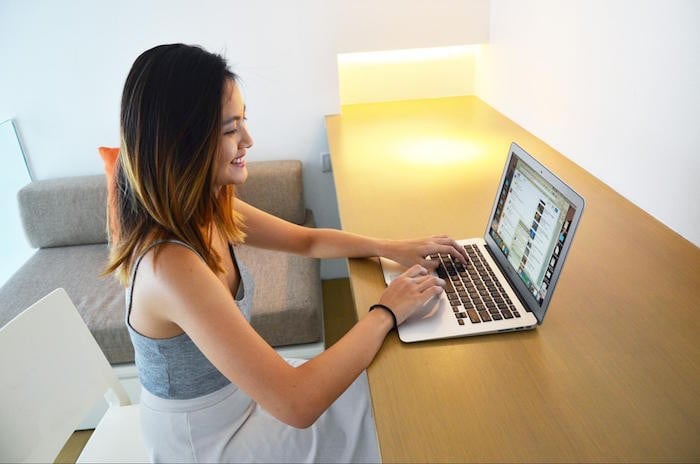 On the second floor, you can find yourself a cosy little workplace station for you to clear out all your emails if you really, really have to. Well… At least you're keeping business and leisure seperate through the flight of stairs!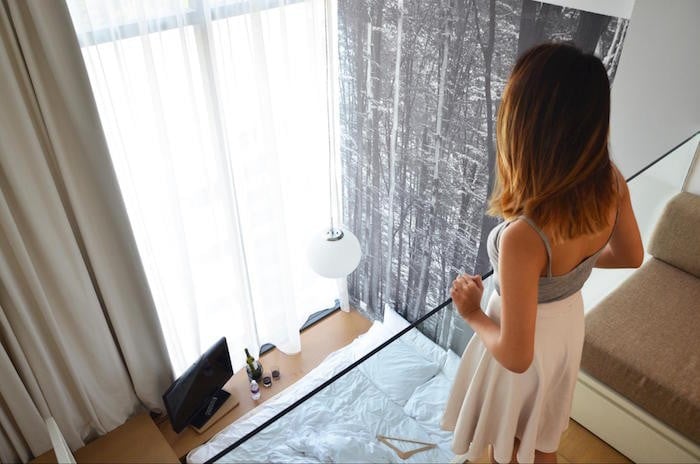 Wouldn't you much rather admire the view from the second floor, though? Once again, just check out how absolutely, gorgeously spacious this gem of a room is!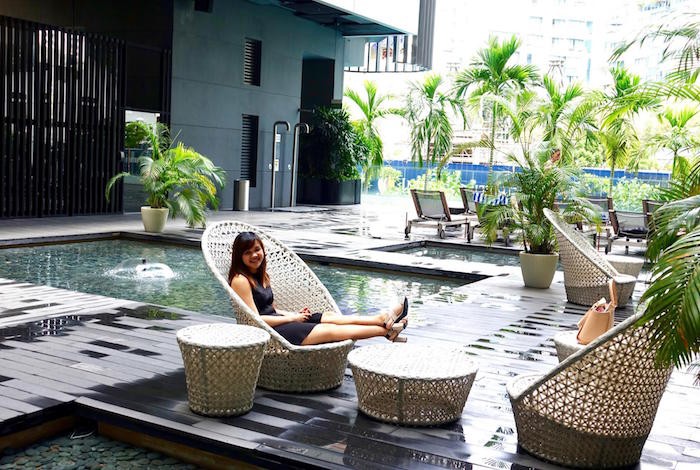 Definitely take some time to check out their Cabana area on the second floor. This area is pretty awesome, what's with their pool, jacuzzi, gym, chill-out areas, and outdoor restaurant all located here!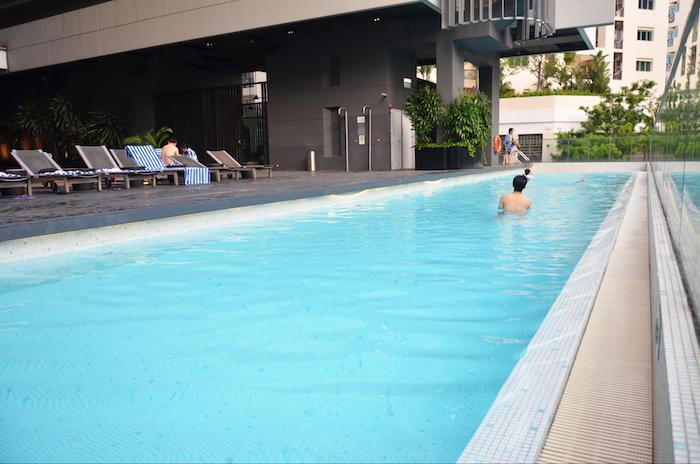 Their 25 metre lap pool is one of the longest lap pools around in hotels, so take a plunge and work of some calories while you're at it.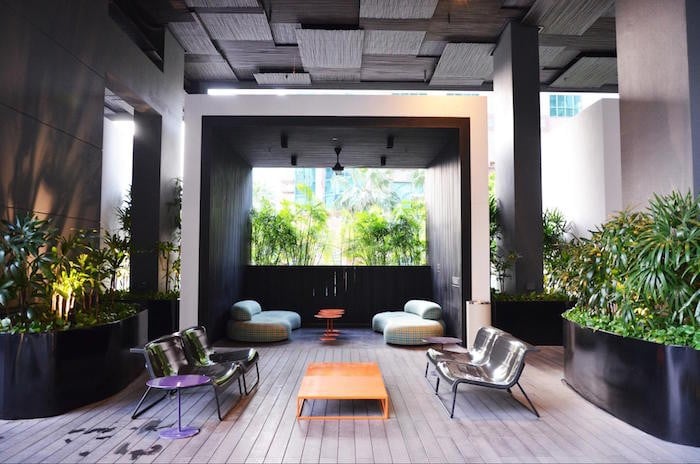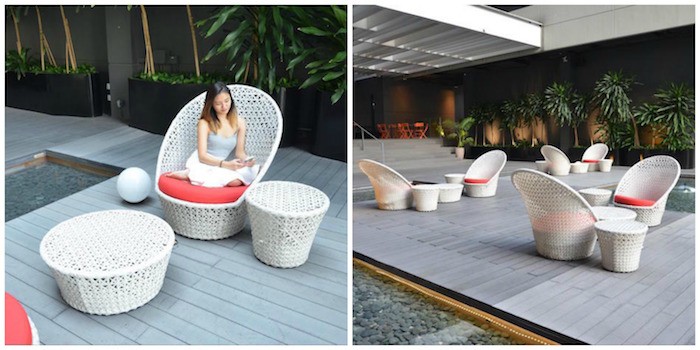 Or maybe chill out at one of these sweet spots? The leafy-and-wooden theme provided a super nice atmosphere for us to just lounge around, and the little pockets of water lining the area added just the right touch to the whole setting!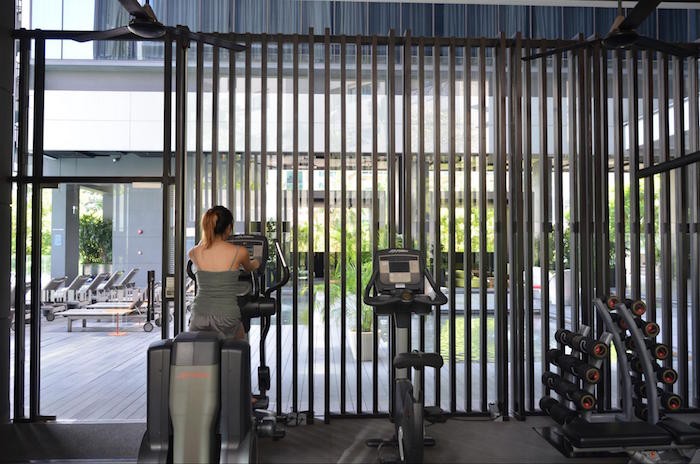 The coolest part for me, though, would definitely be their open-concept gym. It follows the same theme as the outdoor area, what's with the wooden planks surrounding the whole place which was pretty reminiscent of bamboo poles. What a totally zen vibe!
With all kinds of gym facilities available here, from treadmills to weights to even exercise balls and yoga mats, this is definitely a great and totally gorgeous place to work up some sweat!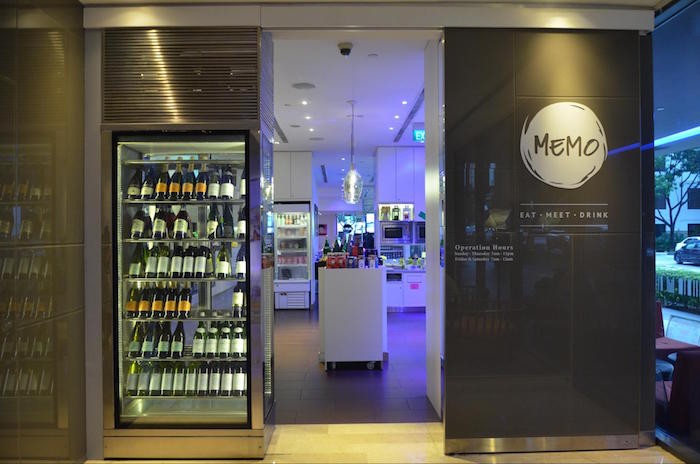 And if you're feeling hungry, pop on over to MEMO on the first level. Cafe by day, bar by night. Its interior, of course, was just as chic as the rest of Studio M Hotel Singapore: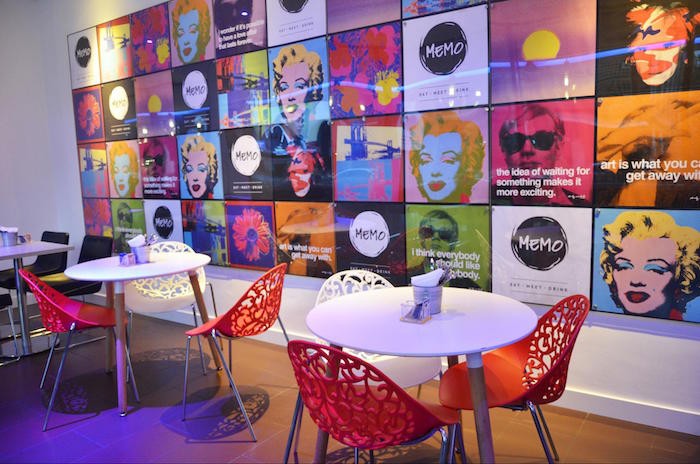 Like so!
Even their food's looking pretty good, if I do say so myself. And it tastes even better! It's also another sweet spot to just lounge around at, and indulge in the cool and chic vibes of this place.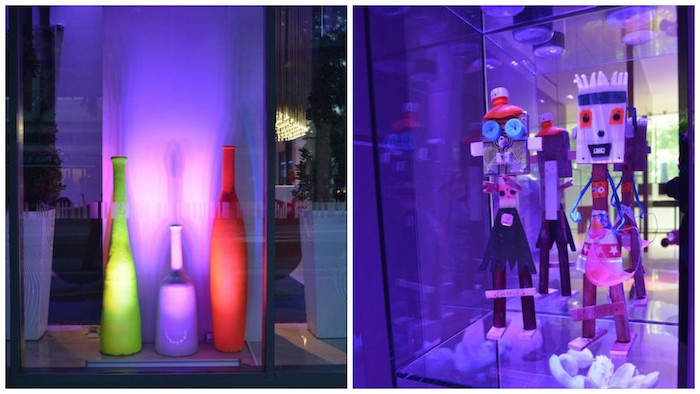 Seriously, just how much swankier can this hotel get?! I absolutely love how much love and care was put into making sure every aspect of the hotel looks good with a style of its own.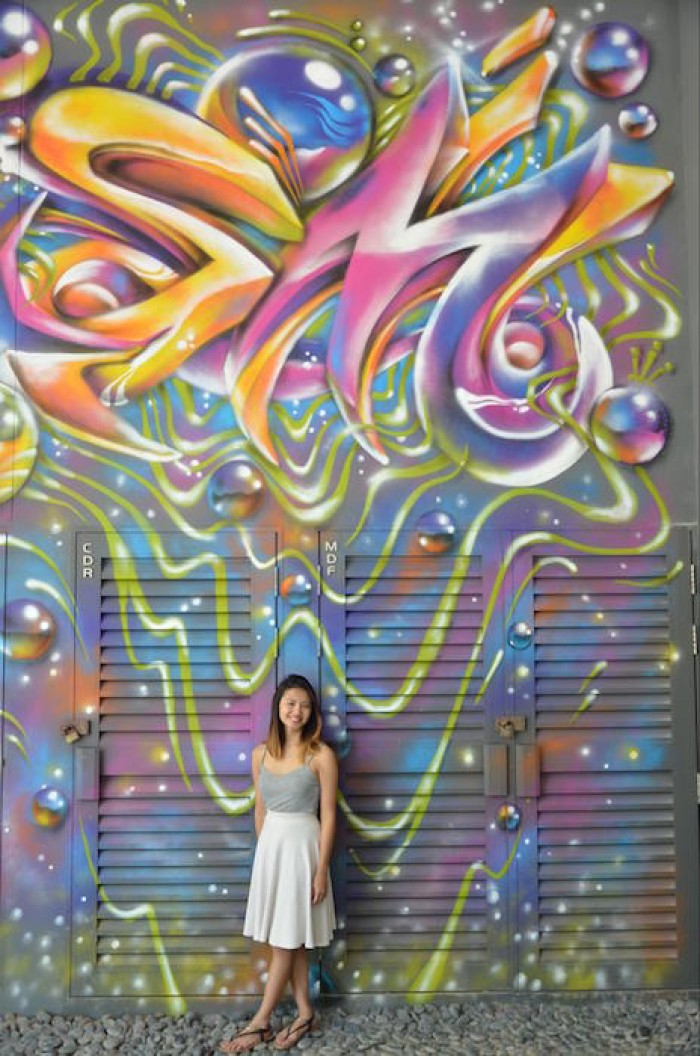 And finally, before you bid adieu, definitely take one last #ootd with this super photogenic graffiti wall that's right next to their hotel carpark.
Studio M Hotel Singapore is truly the embodiment of style meets comfort, and I'm already missing my time here really, really bad! From sleeping in the gorgeous Studio Loft amidst the soft, fluffy sheets, to enjoying my cuppa at MEMO, and even sweating it out in their totally unique gym, this swanky hotel will definitely leave you wanting more once you leave. Studio M Hotel Singapore, I'm totally coming back for you!
---
Brought to you by Studio M Hotel Singapore.