So National Day is coming right up. We've got a trick for you – with 9th of August (Tuesday) being a public holiday, you can just take one day of leave on the 8th of August (Monday) to enjoy a great four-day long-weekend . Sweet, huh!
Not sure what to do with those glorious four days? For those that don't wish to go out of the country, why not indulge in a staycation with your loved one? And not just any staycation, but a loftcation.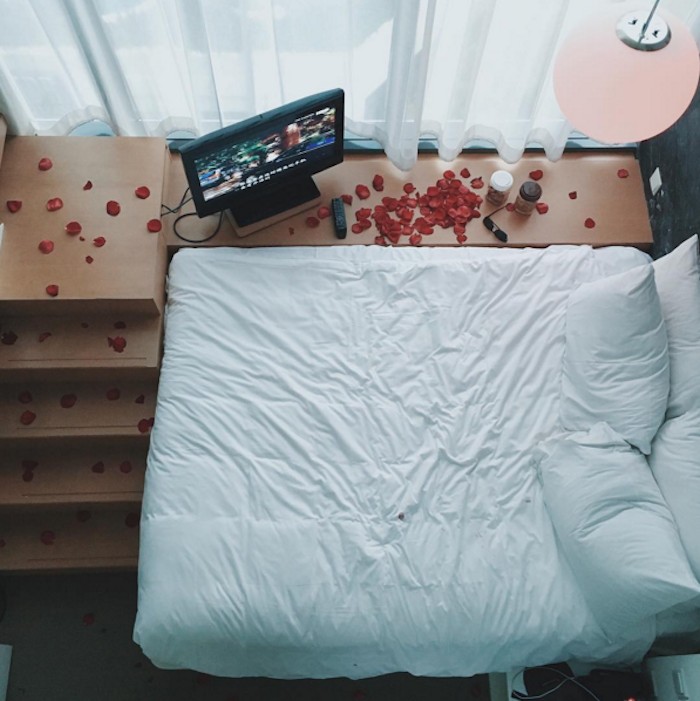 Image credit: Studio M Hotel
What's a loftcation, you may ask? Well, a staycation with a loft, of course! And there's no better place to have your romantic National Day couple staycay than at the mother of all loftcations – Studio M Hotel. With every single one of their rooms being equipped with a loft, you can bet your socks off that this will be one of your coolest staycations yet!
After all, red isn't just the colour of our Singapore flat, it's also the colour of luuuuuurve , and trust me when I say that this is definitely the place to be for all you trendy, snazzy couples. Wondering why? Well…
For one thing, check out these gorgeous florals that'll totally set you into the mood
From the bottom of the stairs…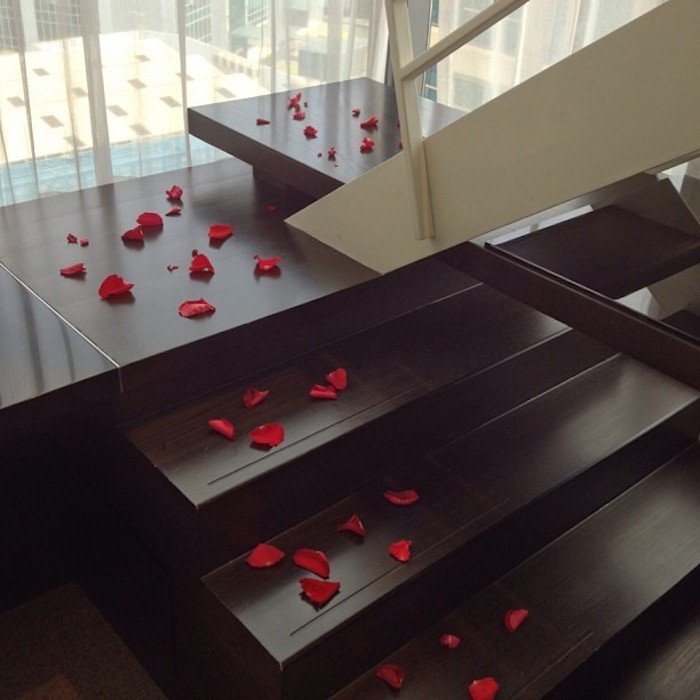 Image credit: Studio M Hotel
To up the loft,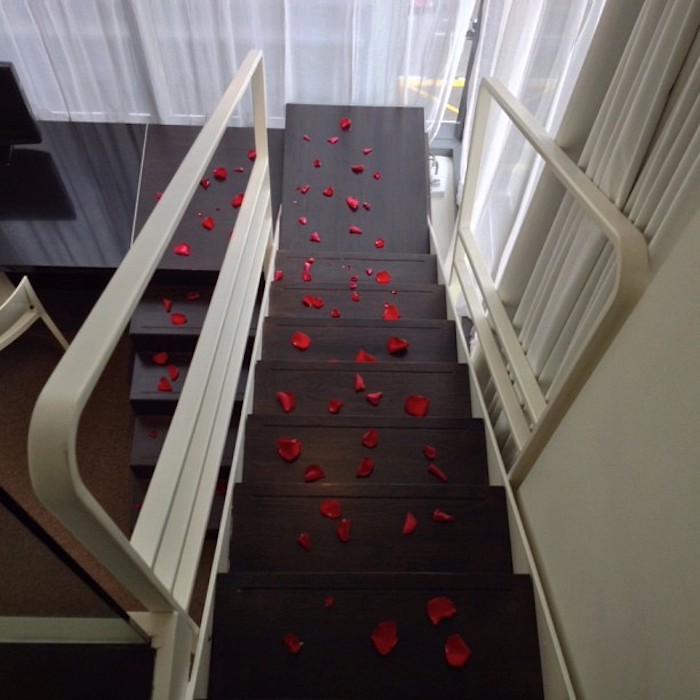 Image credit: Studio M Hotel
And finally: TA-DAAAA!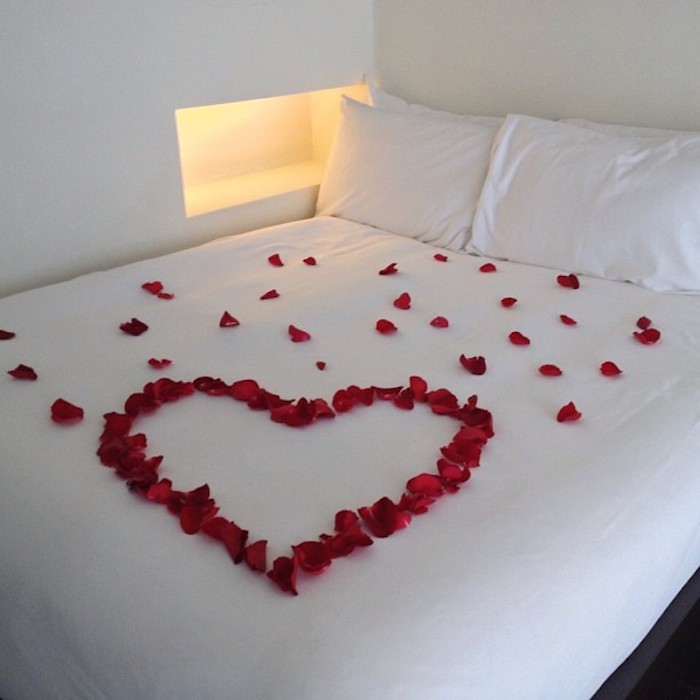 Image credit: Studio M Hotel
Just like it came straight out of a film! I can totally guarantee you that your partner will fall even more head over heels in love with you, especially if this is a surprise. You can be 100% sure that this will get them into that comfy bed… To frolick with 'em petals, of course!
Or how about Studio M Hotel's iconic swan arrangement?
Y'know, if you guys want something a little more stylish and elaborate.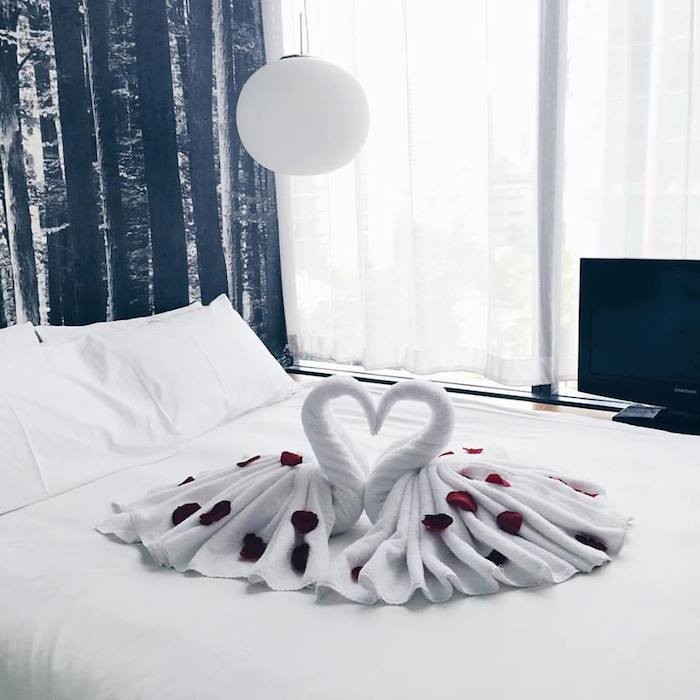 Image credit: Studio M Hotel
Check out how this guy takes it one step further with his very own customisation!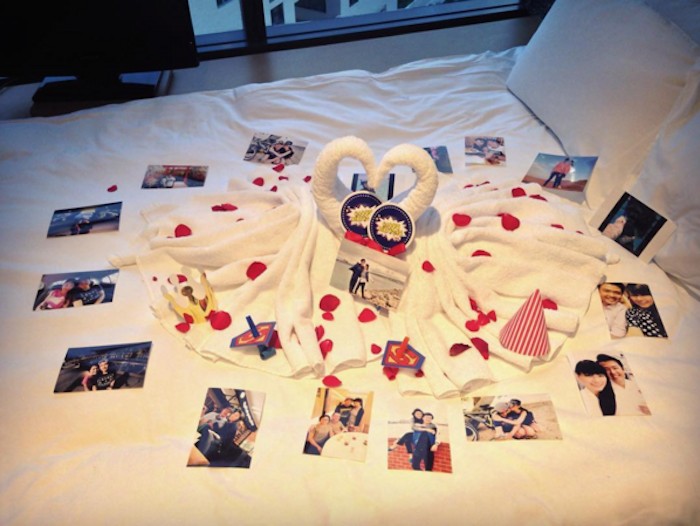 Image credit: Studio M Hotel
Way to get into your partner's good books, eh? What a totally sweet idea!
And with their spacious loft, take cool photos with 'em blossoms!
Such as this petal-throwing shot right here: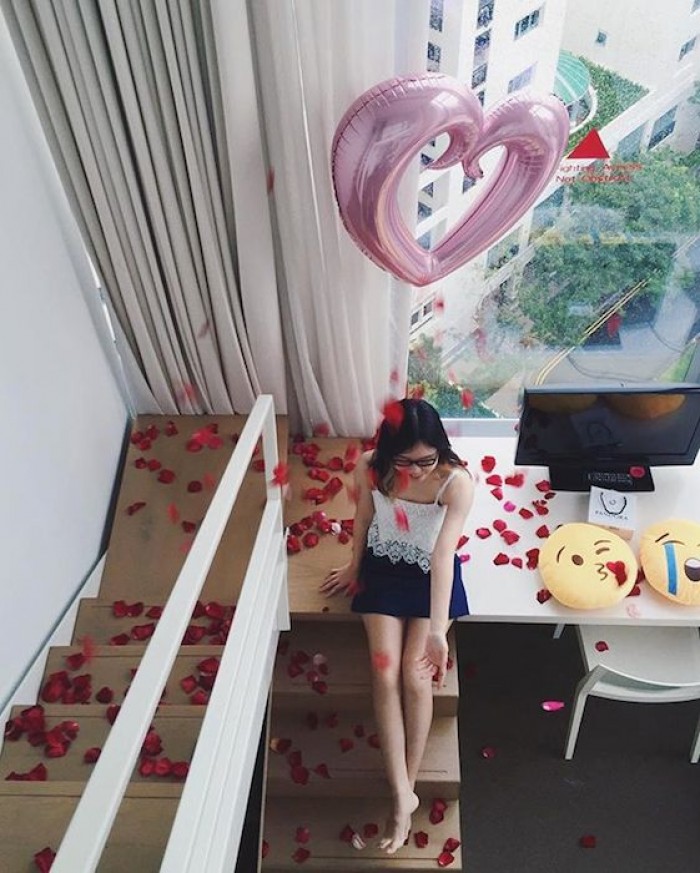 Image credit: Studio M Hotel
Amp up the romantic vibes with their complimentary wine and cake
When you Celebrate in Style with Studio M Hotel!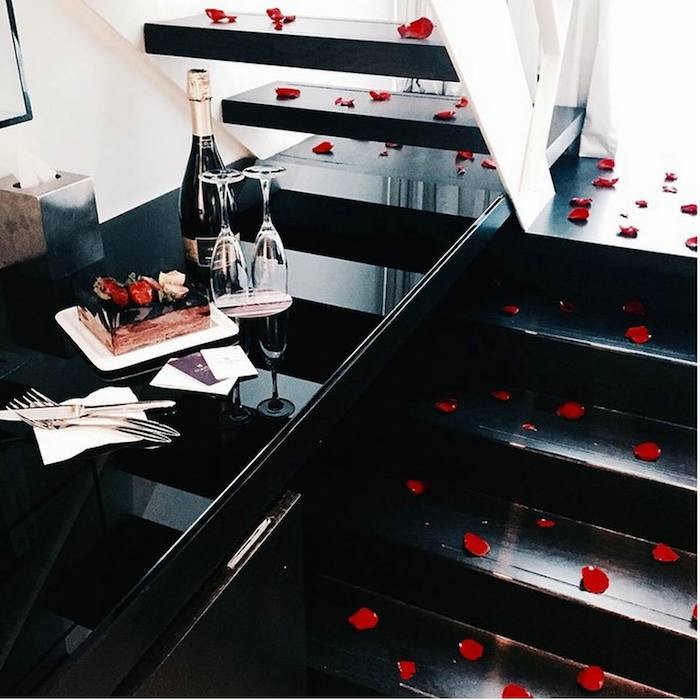 Image credit: Studio M Hotel
Because what better way to say 'I love you' than with a sweet treat and a whole sparkling bottle for yourselves?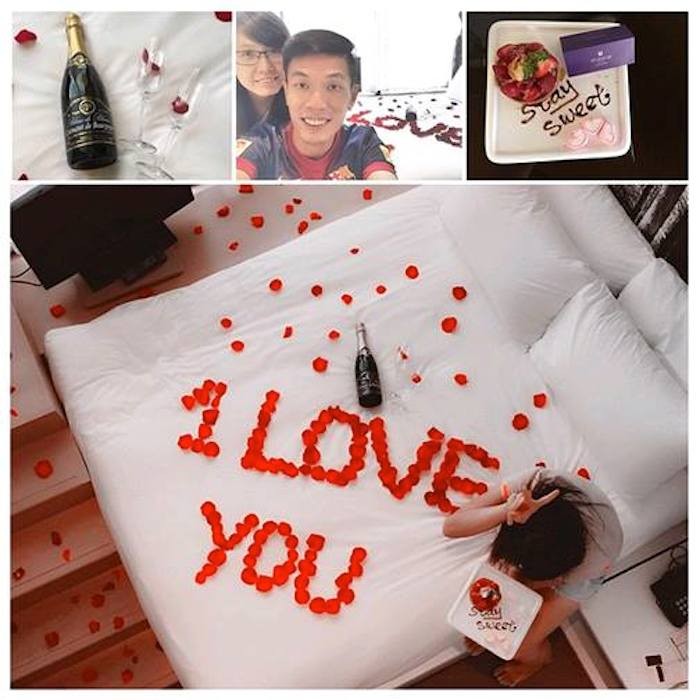 Image credit: Studio M Hotel
Along with that floral arrangement? There is no. better. way. Stay sweet, everyone!
Sleeping ON the loft? Yes, please!
With a cosy, luxurious queen-sized bed located on the second floor in most of their rooms ( Premier Loft , Executive Loft , and Moonlight Loft ), your partner and you will definitely get a cheap thrill out of sleeping together in this cool new style.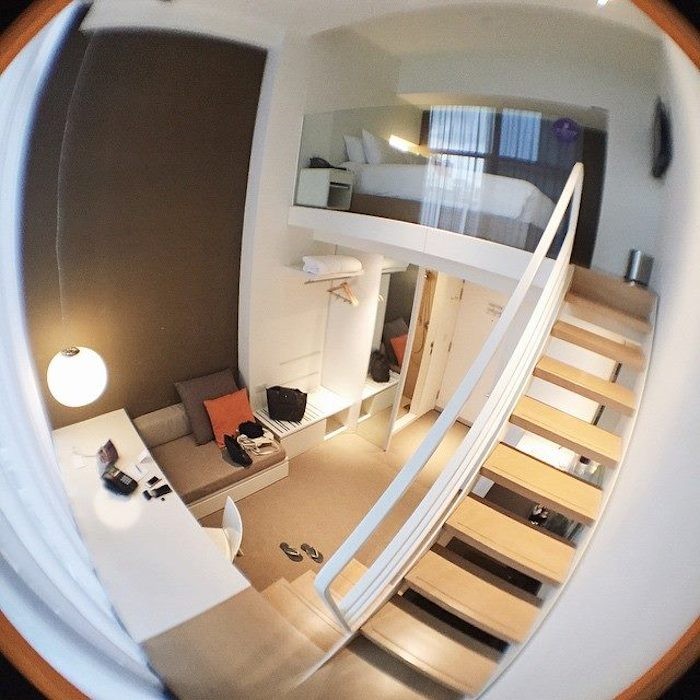 Image credit: Studio M Hotel
I mean, have you slept on a loft before? I know I haven't! Super plus point: even though the room is so crazily spacious,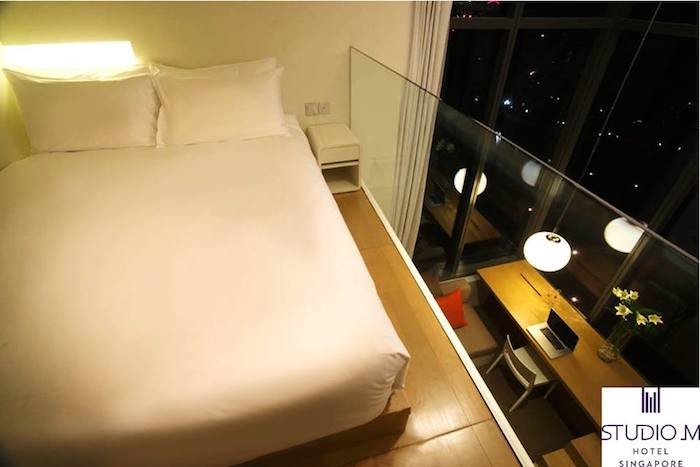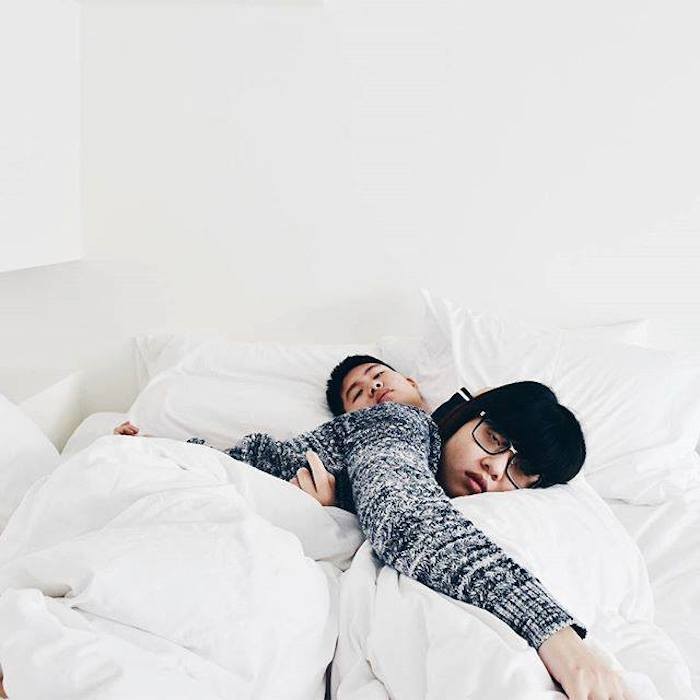 Image credits: Studio M Hotel
Your second-floor bed will totally provide you two with a cosy little haven to nestle into after a long day… *yawn*
And with Studio M Hotel's crazily white and minimalistic design it's a great place for photo ops, too! Speaking of which, you guys can also…
Help each other out with those fabulous Instagram shots
If you or your partner's extremely into taking that perfect Instagram shot, then now's the time to do it at your super stylish room.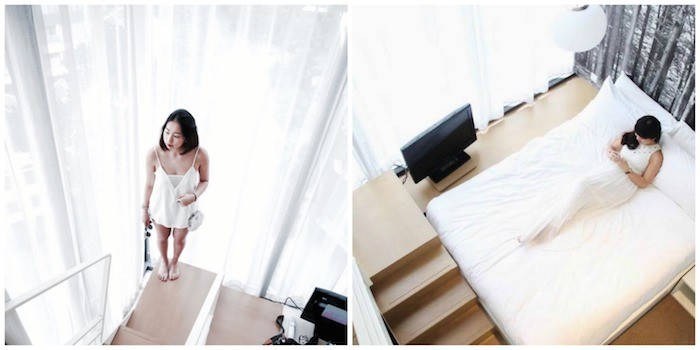 Image credits: Studio M Hotel
After all, who else will know your angles better, if not your better half? Not to mention how you can demand for a hundred and one photos from your partner without feeling totally embarrassed!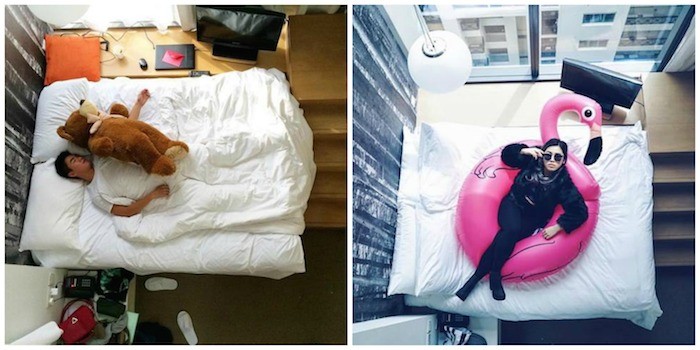 Image credits: Studio M Hotel
When having a loftcation, definitely take cool, loft-inspired shots.The possibilities are endless!
Lastly… It's at a totally fantastic location
Located at Robertson Quay, which is also a stone's throw away from Clarke Quay, head out for a night of crazy fun with your other half at these party stretches!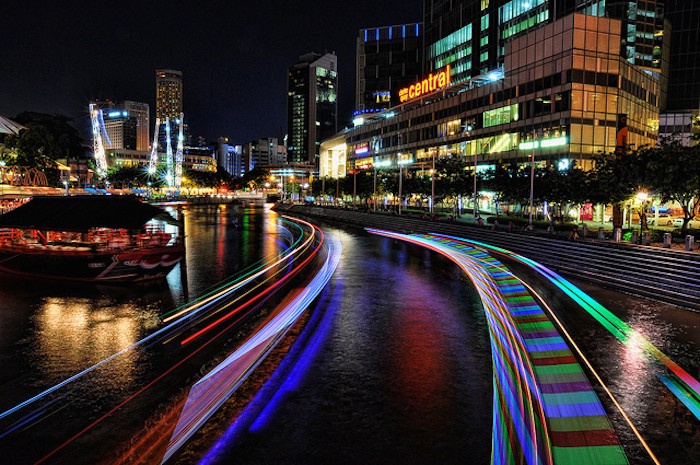 Image credit: jh_tan84
And with your loftcation taking place during the National Day weekend, rest assured that the festive mood is definitely there for a smashing good time.
So if you haven't figured out any plans yet with your lover for National Day, a loftcation is definitely the way to go! After all, what better way to keep your love life exciting than to try something new and different? Time to have yourselves a super romantic stay at Studio M Hotel!
---
Brought to you by Studio M Hotel.