Shopaholics of the world... can you hear it? The Great Singapore Sale (GSS) is upon us! (The rest of you: Don't bluff!) Yesssssss!!! It's that time of the year to snitch the best deals in Singapore! From 3 June to 14 August 2016, the sunny little island is going to be packed with fellow travellers from in and around the region who want to get a piece of the action!
To help you get the best of the GSS, we've listed 10 of our personal favourite hotels that are near the shopping malls that are popular among locals and are known to give the best discounts during GSS.
Also read: 12 Trendy Hotels in Singapore for that Ultimate Weekend Staycation
ORCHARD ROAD
What to Buy: Apparel, consumer electronic items, local/international fashion labels and housewares
TripZilla Recommends: On Saturday nights, pile on the coffee and wear your most comfortable shoes! Why? Because Orchard Road shopping hours are extended till 11pm!
1. Studio M Singapore — Savvy, Chic, Loft-inspired Designer Hotel From S$152 Per Night

Address: 3 Nanson Road, Singapore 238910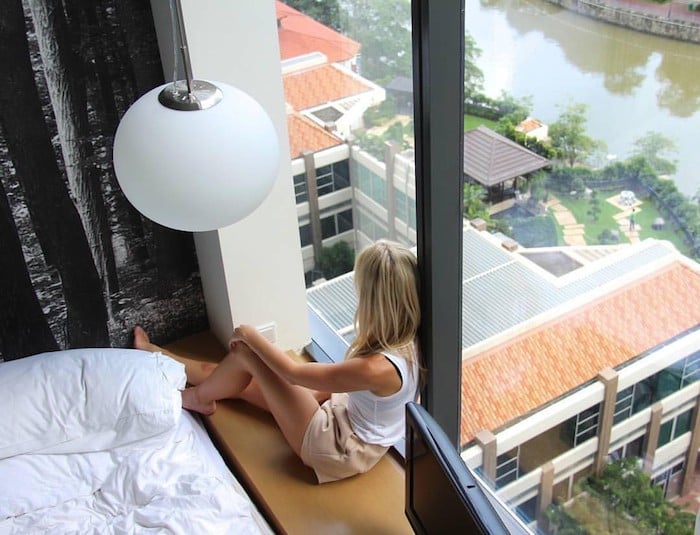 Image credit: Studio M Facebook (Instagram) @krumble
It's not exactly in Orchard Road but there's a FREE shuttle service that whisks you into the heart of the popular shopping district. Personally, I'd prefer this as it gives me the best of both worlds, a nice relaxing room by the Singapore River but still, an easy access to the shopping I need. You can see the bus schedule here .
We love how unconventional the design of the hotel room is — loft-style. How many lofts can you say that you've stayed at? If a room could express itself, a stylish Studio M room is definitely welcoming us with open arms. Rooms feel bright and spacious with the high ceiling and the floor to ceiling windows.
Every Studio Loft comes with a Queen-sized bed on the lower floor and a sofa bed on the mezzanine, so you have plenty of space for all your shopping! You can even strut your new buys while getting your roommate to take photos/videos.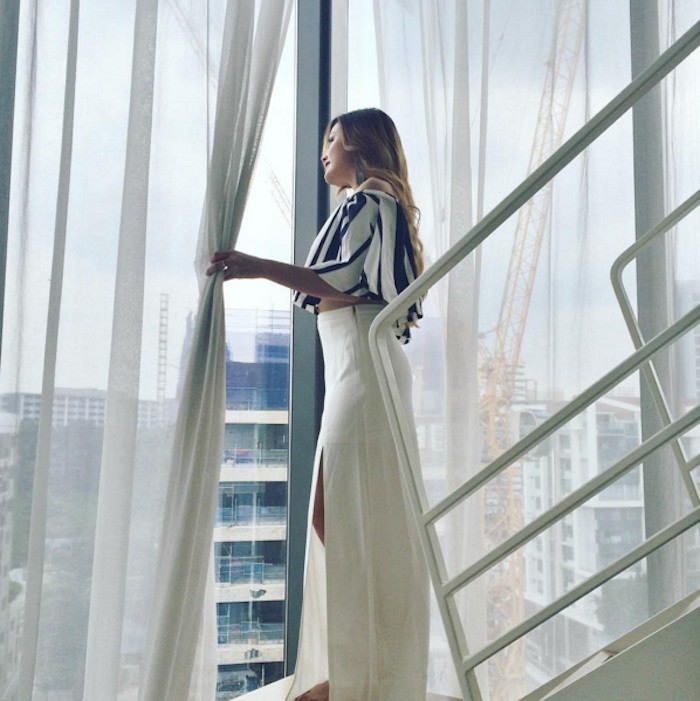 Image credit: Studio M Facebook (Instagram) @morgansbeautybreakdown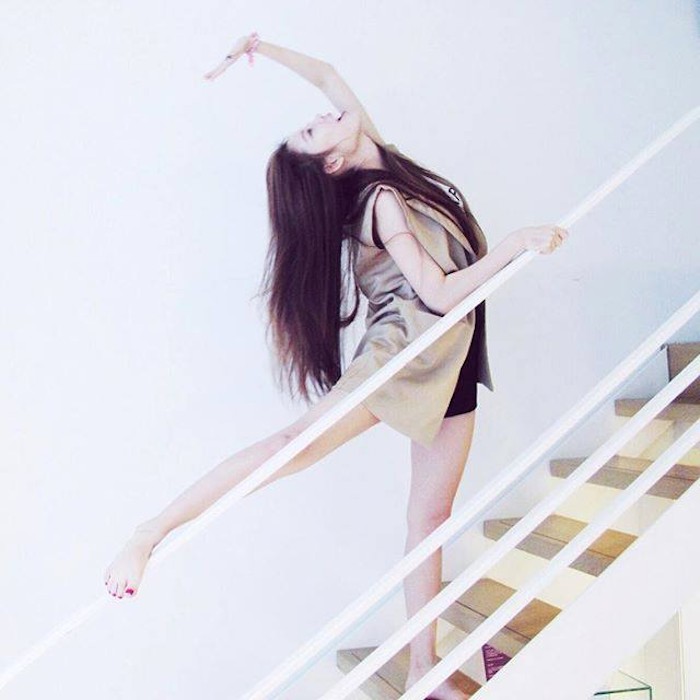 Image credit: Studio M Facebook (Instagram) @airplanezxc
Or just rest after a long day out!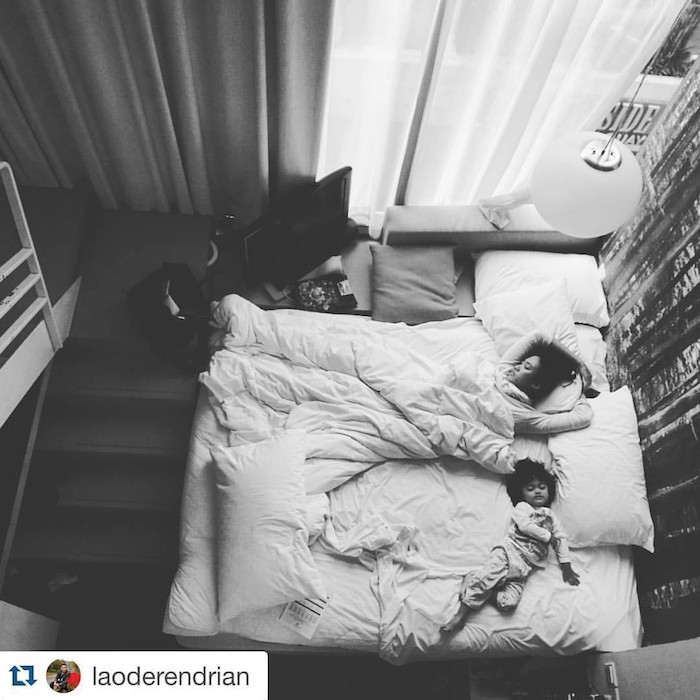 Image credit: Studio M Facebook (Instagram) @laoderendrian
The pool area is another cool place to just chillax. If you need a break from all that walking, you can lounge by the pool with a book. Great natural light, comfy bed-like-sofa, with a gentle breeze by the pool accompanied by soft sounds of someone swimming gentle laps in the background. Ah… the LIFE!
Image credit: Studio M Facebook (Instagram) @eve_csl
TripZilla Recommends: Since Studio M is in the vicinity of the happening Clarke Quay area, if you still have some energy left in you, we recommend experiencing Singapore's nightlife. Let your hair down in one of the many bars and clubs at Clarke Quay!
2. York Hotel Singapore — Orchard Road Shopper's Convenient Rest Stop From S$158
Address: 21 Mount Elizabeth, Singapore 228516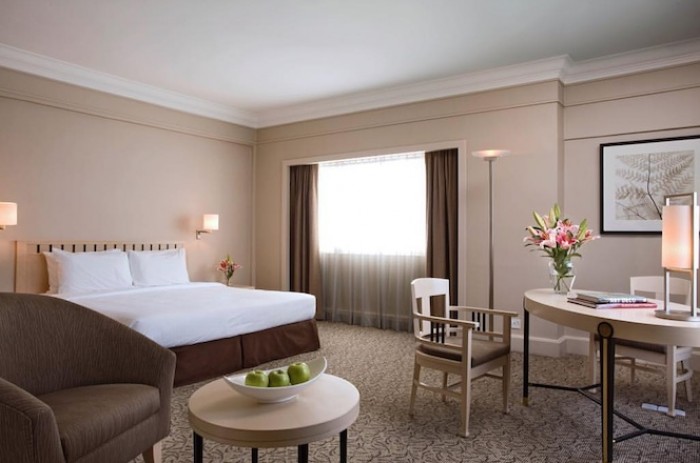 Image credit: York Hotel Singapore Facebook
Want to stay somewhere in the middle of all the shopping action, but yet quiet enough and away from the hustle and bustle? Try York Hotel, just by Paragon shopping mall. Our shopping strategy goes like this: start from Scotts Road with Scotts Square, Tang Plaza, and then cross over to ION Orchard, Wisma Atria and Takashimaya Shopping Centre, before popping over to Paragon. Then take a power nap in your room at York Hotel or have a dip in the pool before making your way to shop the rest of Orchard Road. Great strategy? You're welcome.
3. Concorde Hotel Singapore — Spacious Rooms with Private Balconies From S$147
Address: 100 Orchard Road, Singapore 238840

Image credit: Concorde Hotel Singapore
Who doesn't love spacious rooms? And balconies?! I vote with both arms and both legs! Spacious rooms with big beds are hard to come by nowadays. Let alone having a balcony!
Although Concorde Hotel is more renowned amongst business travelers, its location right between Somerset and Dhoby Ghaut is the place for rest after a long day of shopping along Orchard Road!
4. Innotel Hotel Singapore — Quiet Respite Near Orchard Road From S$141
Address: 11 Penang Lane, Singapore 238485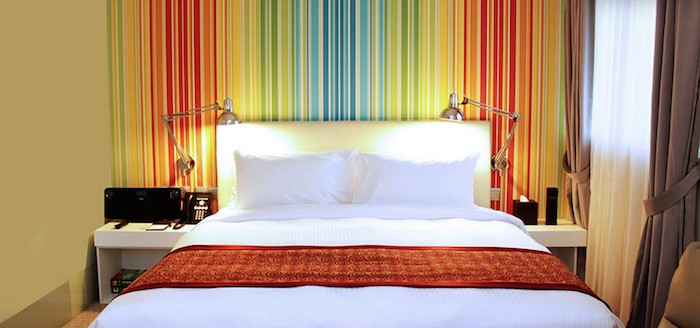 Image credit: Innotel Hotel Singapore
Just 5 minutes walk from Dhoby Ghaut MRT station, Innotel Hotel Singapore is just beside Park Mall. With double-glazed windows and top-of-the-range linen, restful sleep is promised even though they are so close to the action at Dhoby Ghaut. Close to shopping? Check. Not noisy from the crowds? Check. Sleep well so that we can shop even more the next day? Check check check!
TripZilla Recommends: Download their Innotel CityButler app that offers a unique guide for travellers featuring only handpicked, top quality businesses, retailers and attractions!
Also read: Staycations in Singapore: 12 Hotels With Infinity Pools You Will Love
CHINATOWN
What to Buy: Oriental handicraft, lacquered antiques, tea leaves, fine silk, gold and jade jewelry
TripZilla Recommends: China Square Central (Marsh and McLennan Centre) comes alive on Sundays with their Flea Market open from 9am to 6pm. Don't miss out on this fun and unique shopping experience!
5. Naumi Liora Hotel — Stylish Shophouse Boutique Hotel From S$136 Per Night
Address: 55 Keong Saik Road, Singapore 089158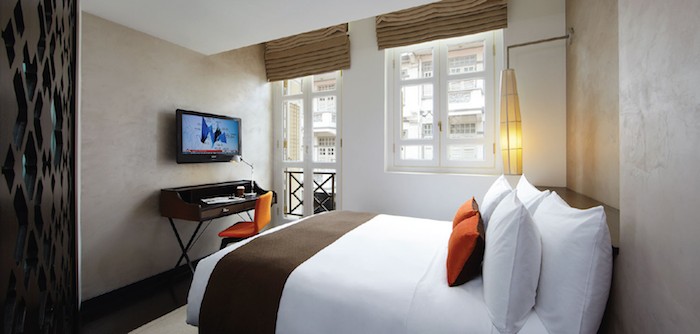 Image credit: Naumi Hotel
How does having free coffee, tea and cookies right when you enter the lobby sound? We greatly appreciate this attention to detail (read: attention to a visitor's biological well-being)! Think about it, the last chance a visitor to Singapore to have any fluids would be on the plane or at one of Changi Airport's water fountains. After making their way downtown through our relentless heat, of course a cup of tea/coffee with a cookie or two will be very much welcomed! In addition, since Naumi Liora Hotel in Chinatown has numerous bars and restaurants right by its doorstep, you're spoilt for choice and will definitely not go hungry!
TripZilla Recommends: There's a free complimentary smartphone provided in your room to help you stay connected 24/7 and explore the wonders of Singapore during your stay! Now you're talking!
HARBOURFRONT
What to Buy: Big labels, high street fashion, quirky gift shops, mid-range fashion, electronic goods and sporting goods. Pretty much everything under the sun.
TripZilla Recommends: For more fun in the sun and upscale shopping and entertainment, cross over to Sentosa island via the Sentosa Express in VivoCity.
6. Bay Hotel — An Urbanite's Sanctuary From S$153 per night
Address: 50 Telok Blangah Road, Singapore 098828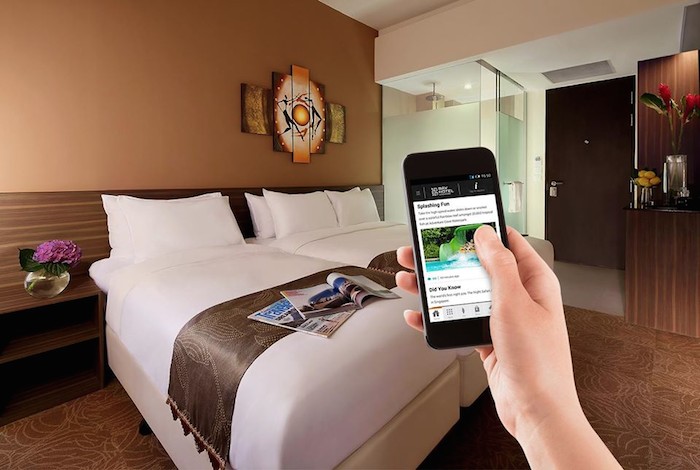 Image credit: Bay Hotel Singapore
If you're looking to shop till the cows come home at VivoCity, Singapore's largest mall that has anything and everything, you will find Bay Hotel most convenient — only 3 minutes walk from VivoCity! After all that shopping and walking, or maybe after a fun day out at Sentosa island, come back to a therapeutic rain shower and help yourself to anything in the minibar! Sounds like the perfect way to soothe and comfort yourself from any guilty retail therapy, eh?
TripZilla Recommends: Bay Hotel also provides a free Handy Phone with unlimited internet mobile access! That's probably the top useful freebie as it comes in useful for finding out what to eat or check out while you're out and about in Singapore. It seems like it's fast becoming the must-have in hotels throughout Singapore.
7. Park Hotel Alexandra — A Poolside Bar Lover's Paradise From S$155 per night
Address: 323 Alexandra Road, Singapore 159972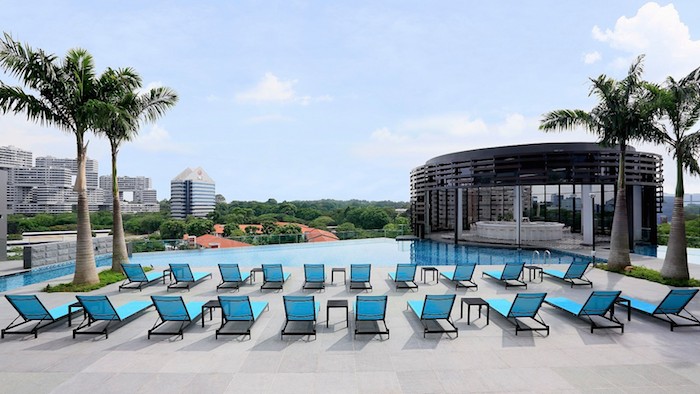 Image credit: Park Hotel Alexandra
We found Park Hotel Alexandra a nice alternative for staying near VivoCity. Only a ten minute drive away from the largest shopping mall in Singapore, we couldn't pass up on their Wet Bar experience. Swimming up to a bar to enjoy a drink while taking in great cityscape views? You're on! This hotel just took relax and recharge to a whole new level.
TripZilla Recommends: Park Hotel Alexandra is just a few steps from IKEA, so feel free to add the world's favourite home furnishings to your shopping list!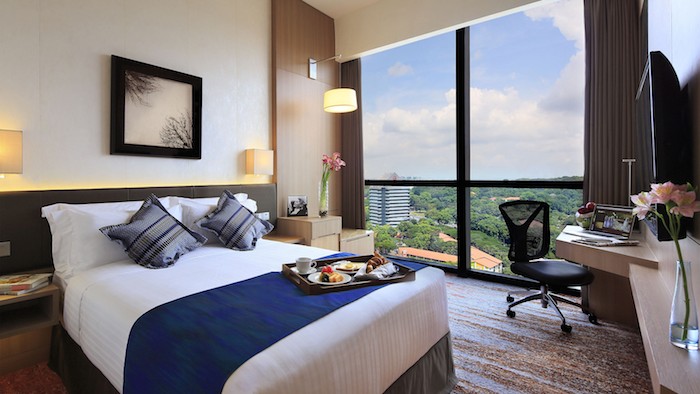 Image credit: Park Hotel Alexandra
Also read: Staycation Ideas: 10 Hotels in Singapore With Bubbilicious Bathtubs
BUGIS
What to Buy: (Budget-friendly) Trendy clothes, accessories, CDs, souvenirs, local snacks and unique locally-designed products
TripZilla Recommends: At Bugis Street, Singapore's largest street bazaar with over 800 stalls, feel free to bargain with the shop owners for better deals!
8. V Hotel Bencoolen — Strategic Location with Smiling Staff From S$125
Address: 48 Bencoolen Street, Singapore 189627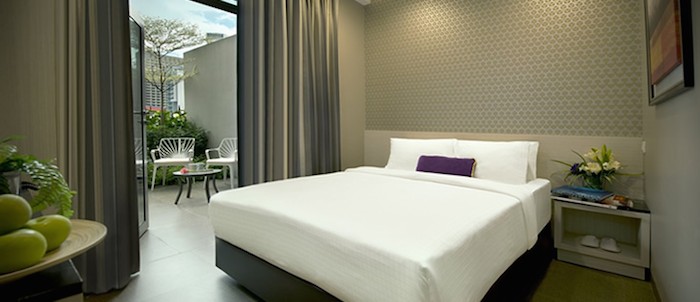 Image credit: V Hotel Bencoolen
Located just beside Bras Basah MRT station, V Hotel Bencoolen is one of the most central hotels you will find in Singapore. This would be a strategic area to stay at if you're planning to roam the different areas of Singapore and then return nightly to somewhere central and convenient. There are numerous restaurants in the area, so meals will never be a problem! Reception staff are very friendly and professional. Nothing beats service with a genuine smile!
TripZilla Recommends: As there are currently some roadworks going on in the area, choose a room on higher floors on the other side of the building.
9. Village Hotel Bugis — Live Like A Local From S$156
Address: 390 Victoria Street, Singapore 188061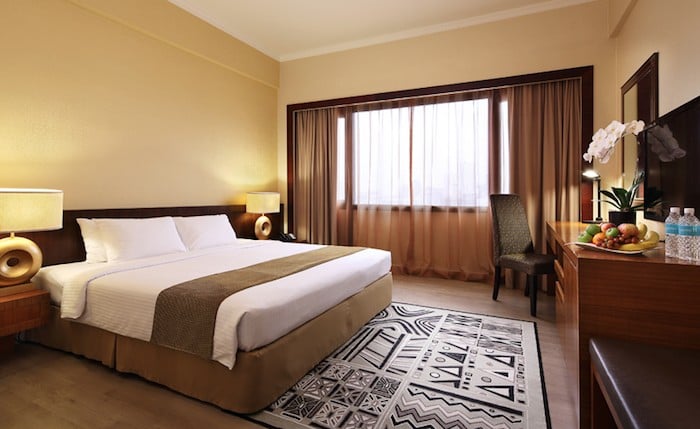 Image credit: Village Hotel Bugis
Live like a local by staying in the downtown area of Bugis district, just across the Heritage Sultan Mosque. This area allows you to experience Singapore's colourful heritage in the vicinity and savour local flavours. What distinguishes Village Hotel Bugis from many other hotels is that there are plenty of Halal food choices available on nearby Arab street. Time to feast on Pakistani and Turkish cuisines! Even the breakfast served at Village Hotel Bugis is Halal.
Book now to experience living like a local in Singapore with Village Hotel Bugis!
10. BIG Hotel Singapore — Best Beds Ever From S$120
Address: 200 Middle Road, Singapore 188980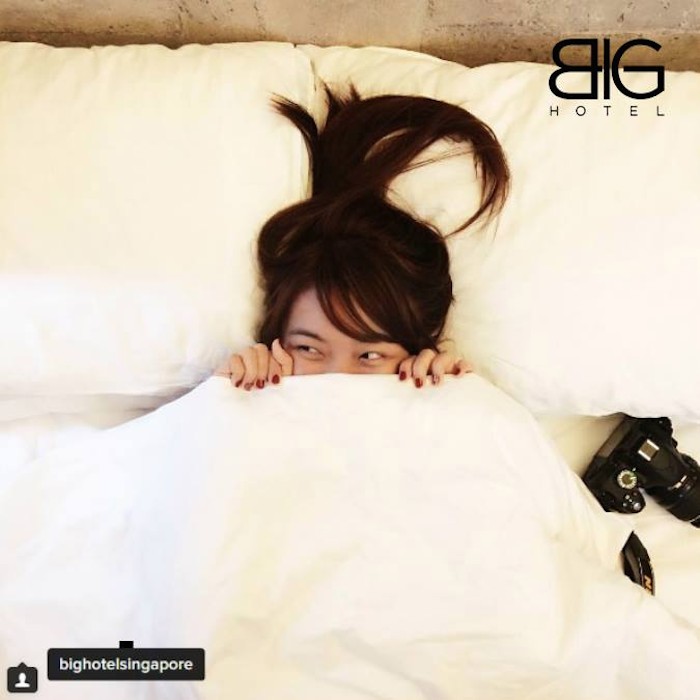 Image credit: BIG Hotel Singapore Facebook (Instagram) @hannderella
Imagine shopping an entire day in Singapore and getting to sleep in the next day to recuperate and recharge. Wouldn't you like that bed to be the best it can be for the sweetest dreams? BIG Hotel's ultra-comfortable Serta mattress with fluffy pillows promises just that. We also love how the room lighting and TV can be controlled via the in-room Android tablet. #Toolazytogetup, anyone?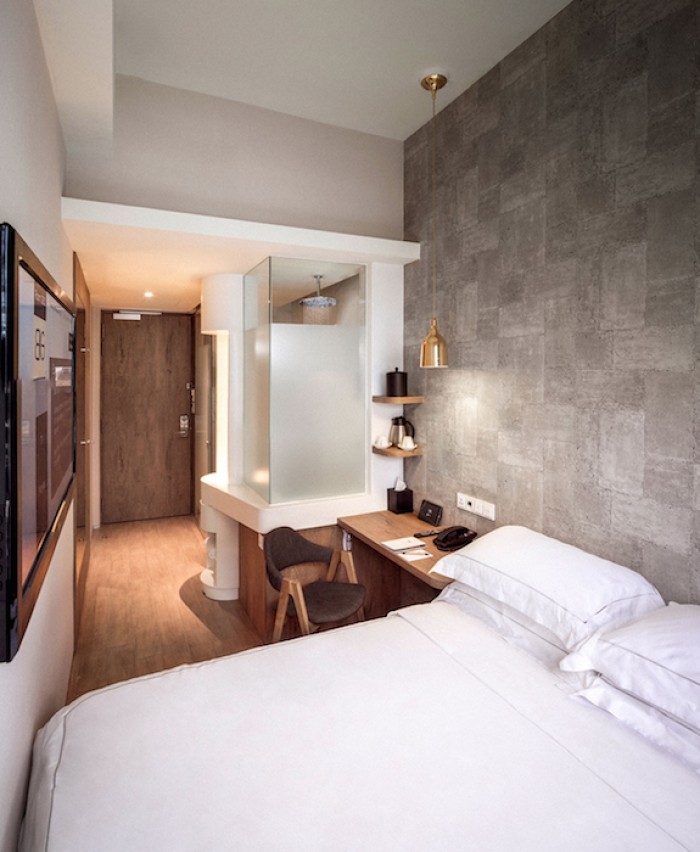 Image credit: BIG Hotel Singapore
There, we saved you the time to scour the web for which hotels to stay at that are near shopping malls AND affordable as well. Save your money for the great shopping deals throughout Singapore instead!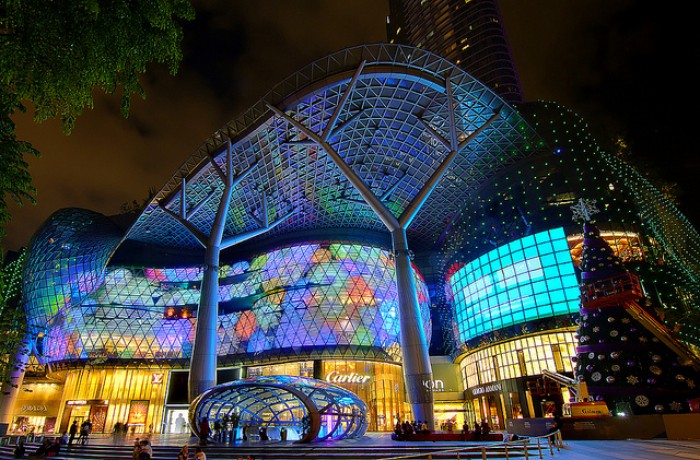 Image credit: Erwin Soo
For more ideas on where to shop during the annual biggest sale in Singapore, check out the Great Singapore Sale 2016 website .
Note: All prices exclude service charge and tax.
Also read: 14 Hotel Suites in Singapore That Are Seriously Out of This World