After having had no break since the beginning of the year, I needed a staycation. Badly! The only criteria: I wanted it to be a well-deserved, pampering time fully focused on me, myself and I. And where better to go than the most luxe stay in town – the St Regis Singapore?
Also read: 12 Trendy Hotels in Singapore for that Ultimate Weekend Staycation
The St. Regis Singapore is decked out with red carpets, wide open spaces, and exceedingly impeccable service –  I felt like royalty the minute I sashayed in through the entrance. If there's one thing that I will remember about my stay here, it's that The St. Regis Singapore is big on luxury.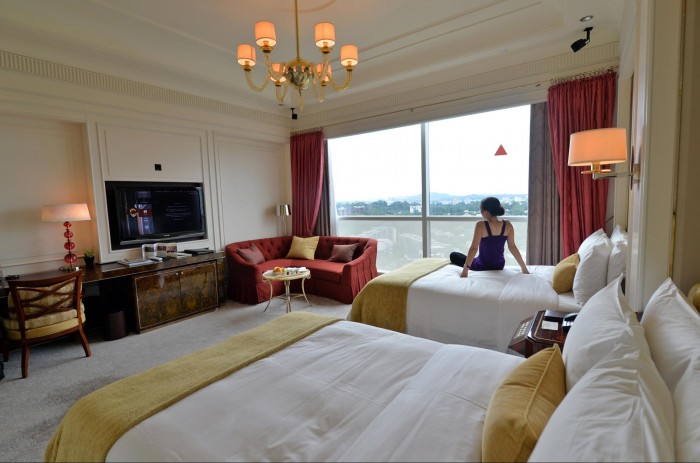 Image credit: Fang
Here's how I enjoyed the simple pleasures in life, luxury style.
1. Watching TV While Soaking in the Bathtub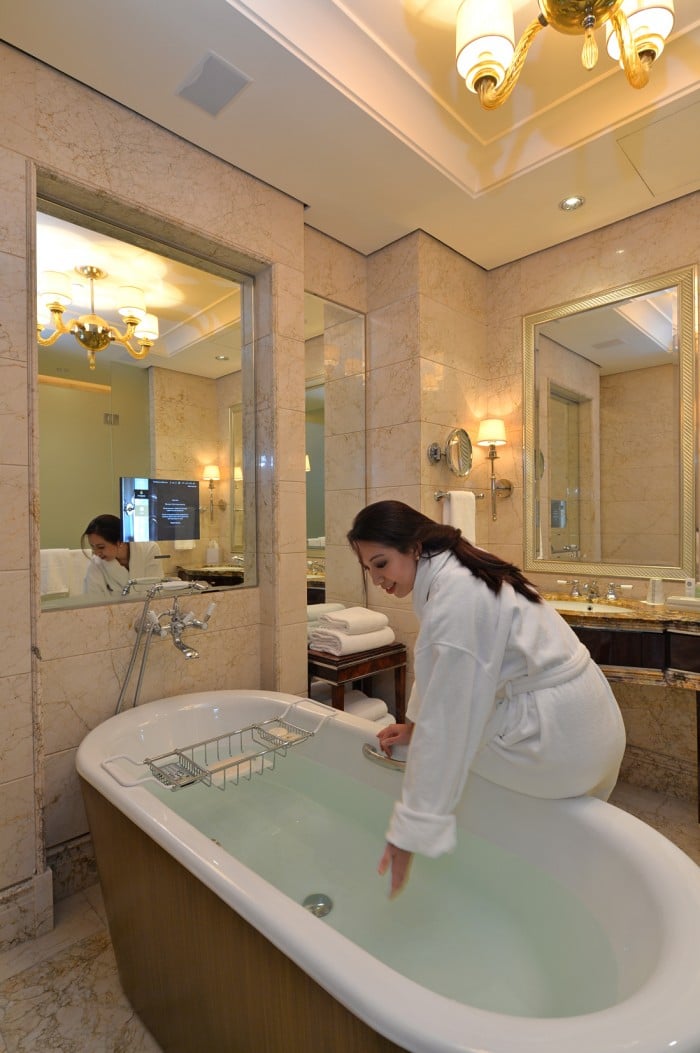 Image credit: Fang
After filling the bathtub with pleasingly hot water and complimentary bath salts, I immersed myself neck-deep for a therapeutic soak. Ahhhhhhh! Now, this is heaven. Watched some HBO while I exfoliated my skin with a loofah and Remède Spa bar soap — I could totally get used to this. Praise Japanese onsens all you want, but I'd rather be in my solo oasis like this any day.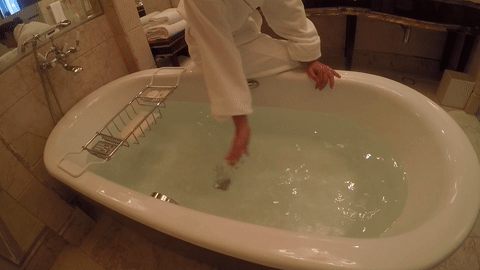 2. Having a Butler at my Beck and Call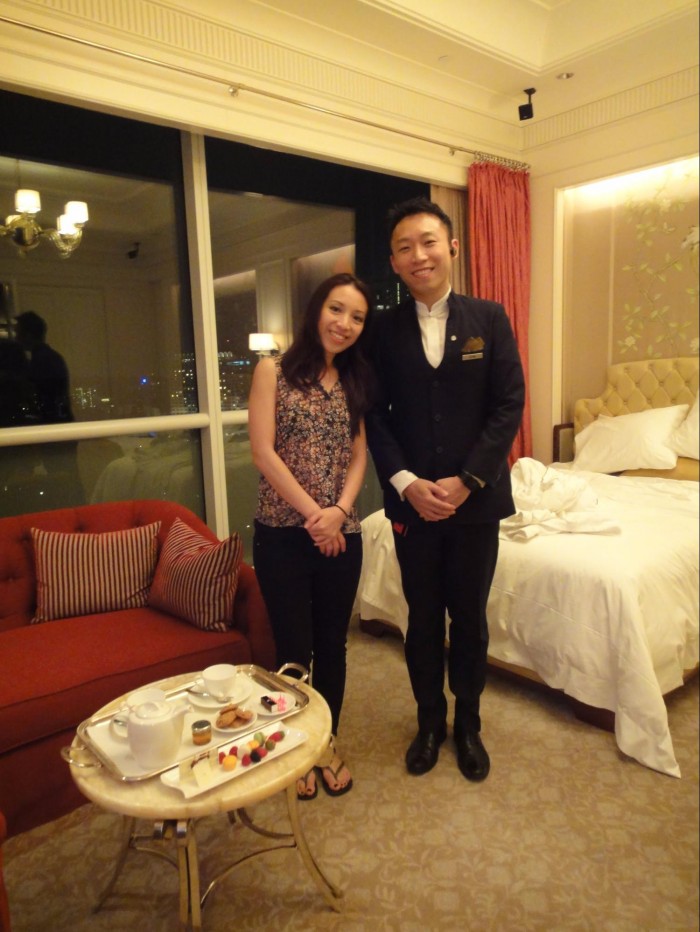 Tea? Coffee? Cookies? Iron my clothes? Pack and unpack my bag? Yes please!
It's not every day that I get to have my own friendly butler to serve me drinks and to bring me cookies. So maybe I called for butler service a little too often over that weekend — tea please, cookies and… more cookies please! — but requests were always acquiesced with a bright, brilliant smile!
Image credit: Fang
Sometimes service makes all the difference, and here at St Regis Singapore their service is unbeatable. Being waited on round-the-clock? Ah, luxury I don't deserve!
3. Savouring a Delectable Dim Sum Brunch at Yan Ting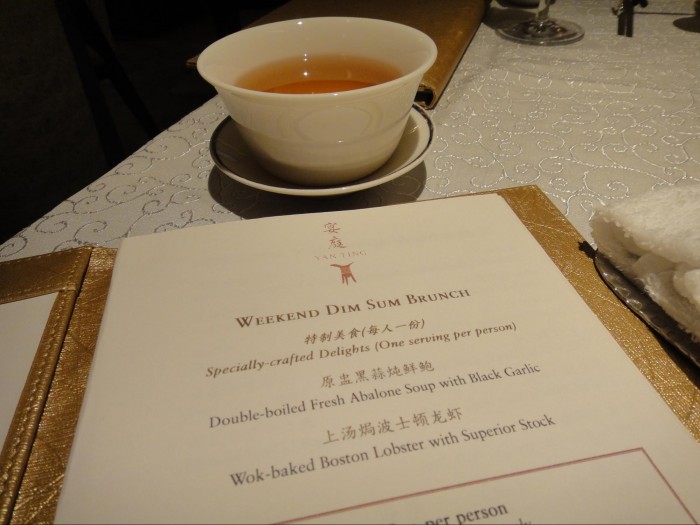 If only I could have gone on and on for Yan Ting's all-you-can-eat decadent affair, instead of only being able to talk on and on about it. Having been a big fan of Eggs Benedict for weekend brunches, I didn't think Dim Sum would be a great idea for brunch. But after experiencing Dim Sum brunch at Yan Ting, now I know how much I've been missing out! I'm definitely going to be back.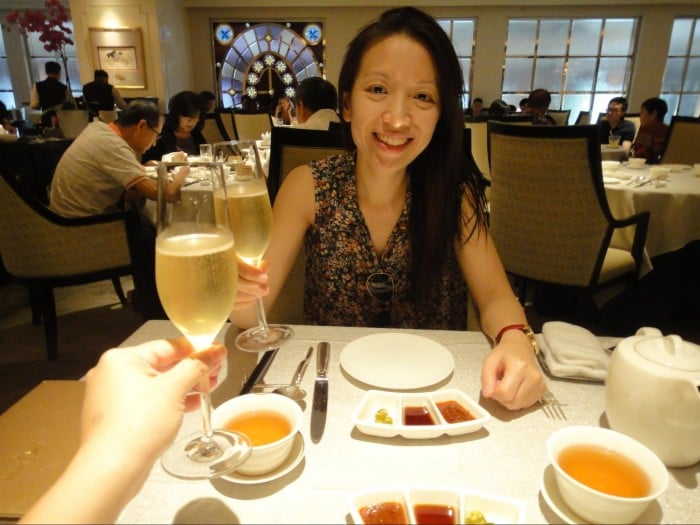 We entered an imperial dining room and were instantly welcomed with a good glass of champagne while we decided what to order. After trying so many delectable Dim Sum dishes, here are our top picks for what you absolutely must try at Yan Ting: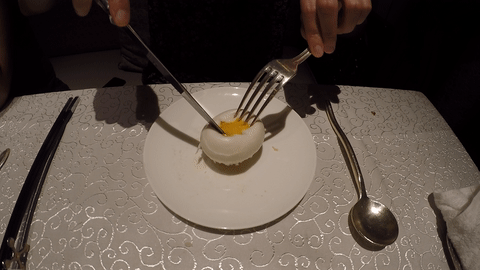 Custard bun ( liu sha bao ), oven-baked barbecued pork pastry with sesame, Macau-style baked pork ribs, double-boiled fresh abalone soup with black garlic, as well as the wok-baked Boston lobster with superior stock.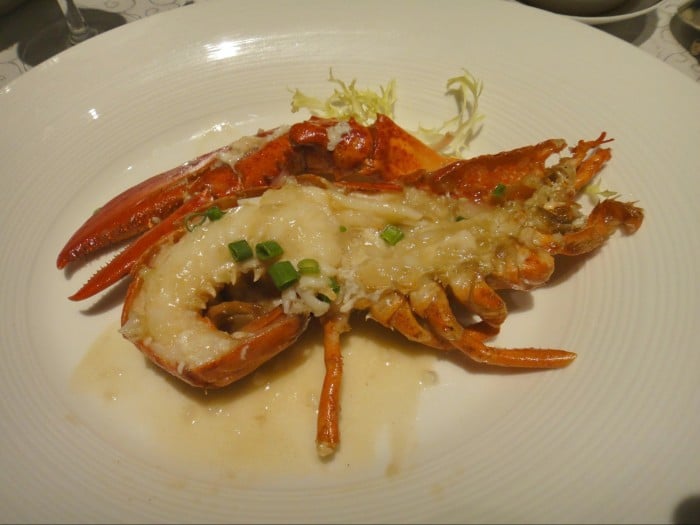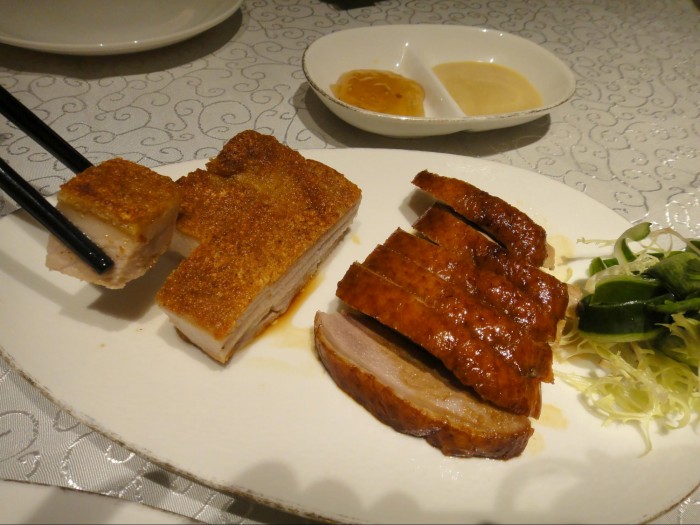 Note of advice: You may not be able to move much after this fully gratifying meal, so swim before the meal instead to work up an appetite.
4. Preening At Two Vanity Tops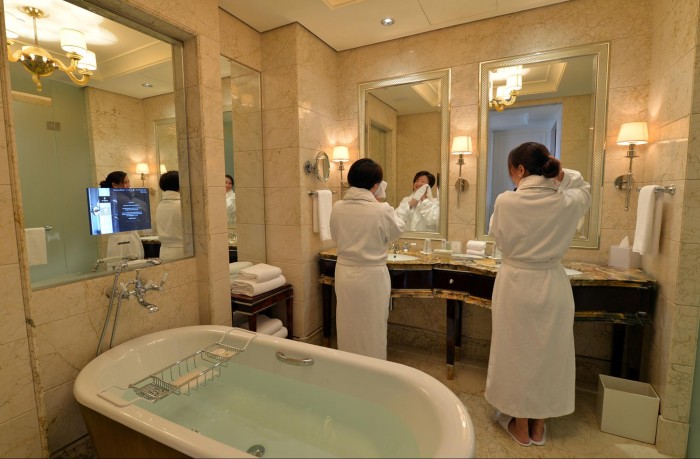 Image credit: Fang
We love the fact that there are mirrors everywhere in the bathroom. Front view, side view, top view, and full-length view — you can check out your reflection from every direction! And having two vanity tops? They've found a way to my heart. Everyone's basin habits are different, and the simple concept of having my own bathroom space absolutely delighted me. Best part? The mirrors are self-defogging!
Also read: New Staycation Ideas in Singapore: 10 Designer Hotels for the Chic-est Staycay of Your Life
5. Basking by/in the Pool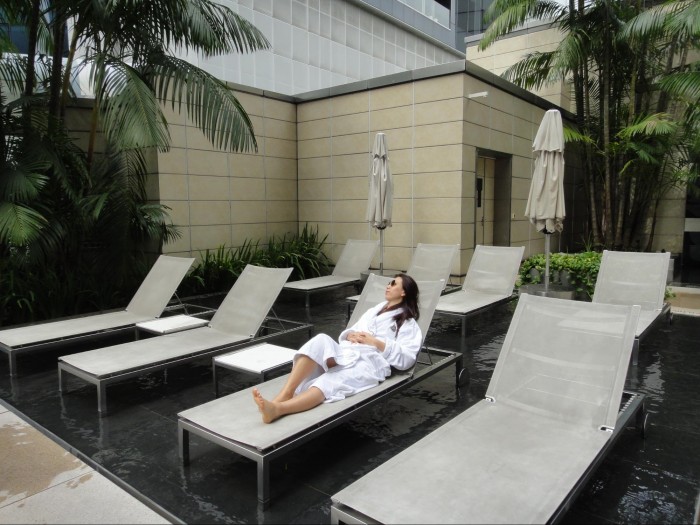 Taking a refreshing dip in a pool is the way of life in Singapore, all year round! Couple that with pool side summer cocktails from LaBrezza while basking on a deck chair, and life feels just about perfect .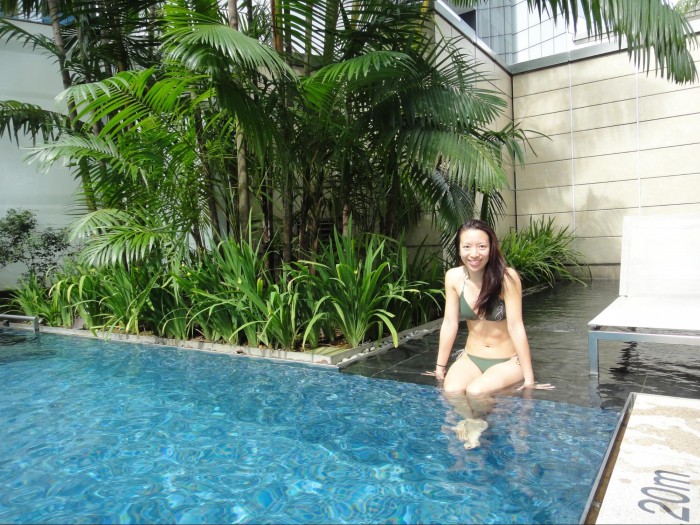 If swimming in the evenings is more your thing, gentle classical music in the background will surely add a dose of culture and tranquility to your swim experience.
6. Melting All Anxieties Away with Remède Spa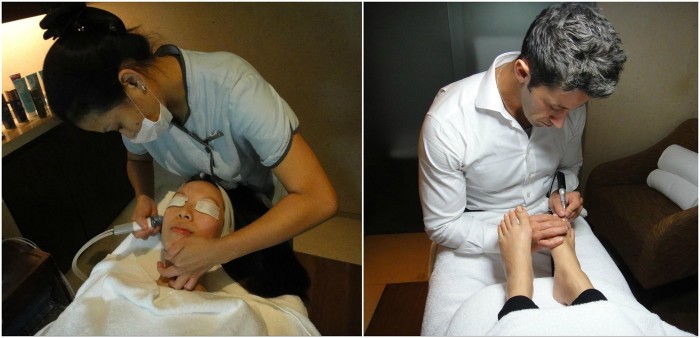 The perfect synergy treatment works such that you'll receive a facial and pedicure at the same time. They weren't kidding when they named this treatment, because the therapist and podiatrist work together to ensure the massages are in time with each other, you know, like in perfect tempo . As the therapist massages the right eye, the podiatrist rubs the left foot. Even the application and removal of towels are performed in synergy. It was almost like watching and feeling a dance performance happening on your face and feet!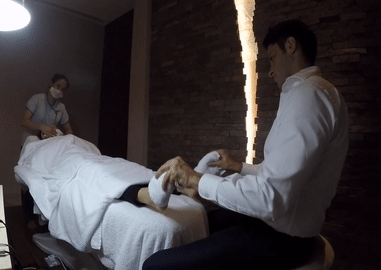 The Microdermabrasion facial soothingly exfoliates the skin with crystal powder, leaving the skin supple and clean. Then a steep clean mask is applied to nourish the skin. We definitely felt clean and refreshed after! For the toenails, a drill machine with diamond dust attached was used to exfoliate the nails.
We tend to neglect our toenails when we should really be thinking of them like our skin. You wouldn't keep makeup on your face for more than a day, right? Well, same for your toenails! Nail polish should be kept to a maximum of a few days. It's best to use a soft toothbrush every week or so to brush the edges of our toenails to keep them clean.
7. Simply Unwinding and Relaxing in The Luxurious Room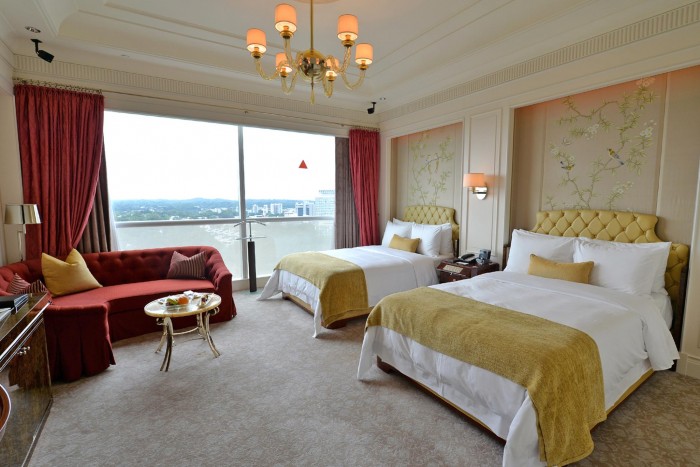 Image credit: Fang
We stayed in the Penthouse room, which was irresistibly inviting with its wall-to-wall windows, plush pillows and hand-painted chinoiserie silk wallpaper. The large windows let in lots of natural light, giving the room a lush cheery feel! We looked out the window expecting to see tall concrete buildings, but what do you know – a charming view of the Botanic Gardens was laid out in all its splendour. We relaxed on the soft cloud of the bed, and chilled on the sofa to the Bose surround sound system. We nearly couldn't bring ourselves to leave the room!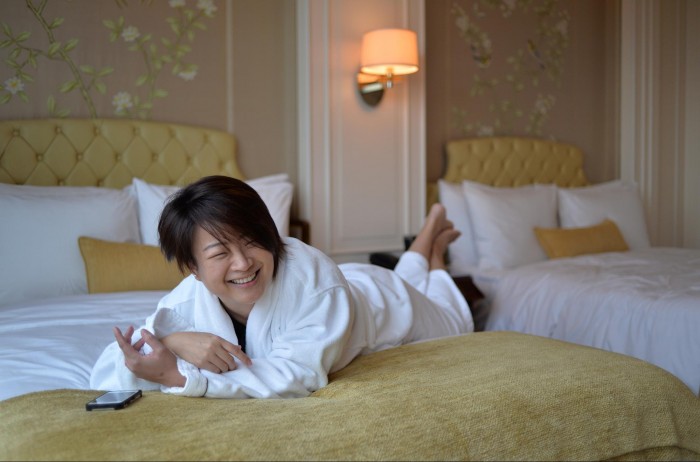 Image credit: Fang
We have to admit, we have a soft spot for pillows. And here we were spoilt for choice – we could choose from fifteen types of pillows. Fifteen! After all, luxury always begins with a good night's sleep.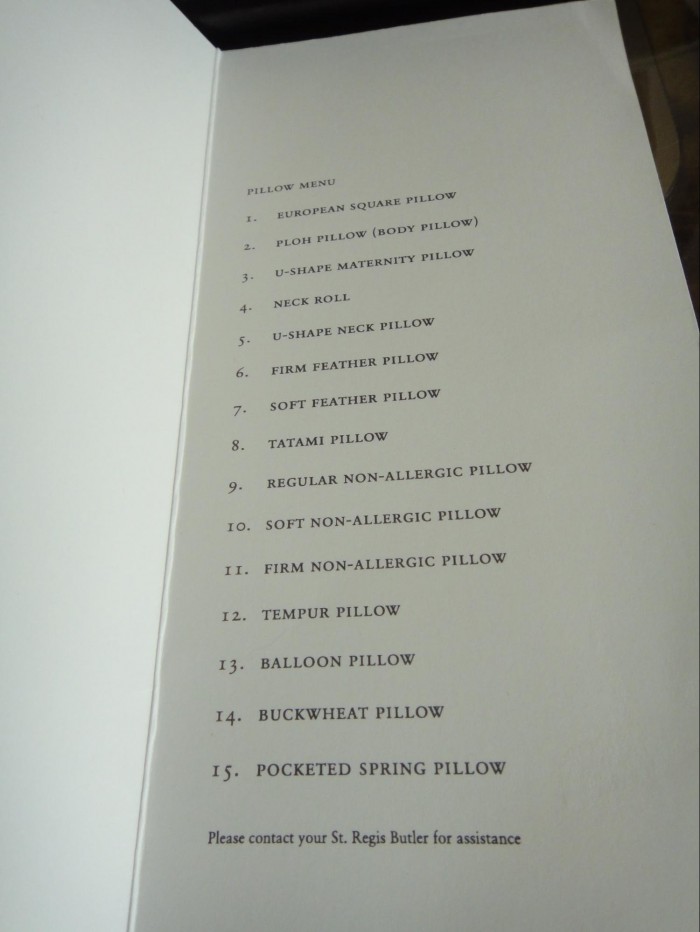 Also read: 7 Types of Staycations in Singapore: What's Your Pick?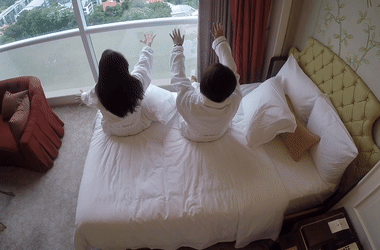 Soak up life's simple pleasures, luxury style right here at the St. Regis Singapore. Special thanks for the luxurious stay! Ready to be pampered beyond your wildest dreams? Check out the St Regis Singapore's special offers here.