If you've ever loved period dramas like The Crown or Downton Abbey, you may have wondered what it would feel like to live in an actual castle — and thankfully, so have many people on Airbnb.
Castles have a remarkable way of bringing our childhood dreams to life. For now, though, we'll settle for bookmarking these majestic properties from the safety of our homes, and filing them under a wishlist called "All the Beautiful Places We'd Love to Visit Once It's Safe to Travel Again." From the classic fortresses of Great Britain to a lakeview château in Switzerland, these are our picks for the most stunning castles on Airbnb. 
1. This enchanting castle with towers in Cumbria, England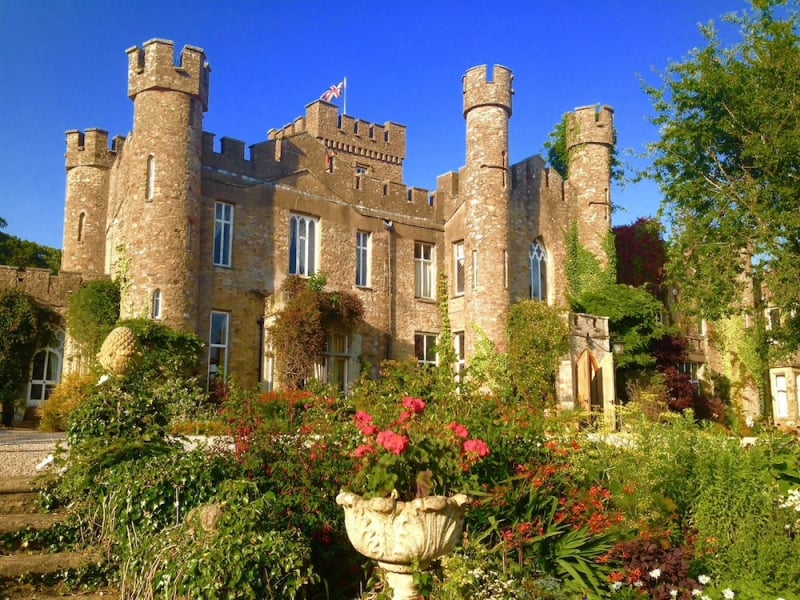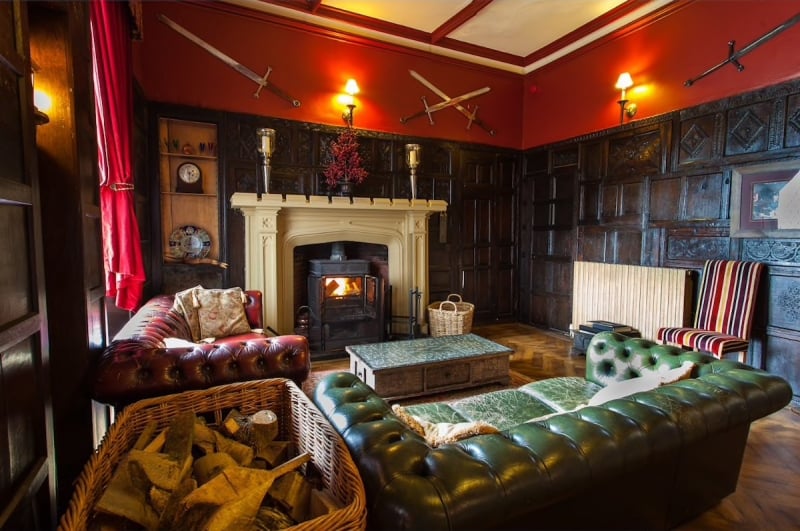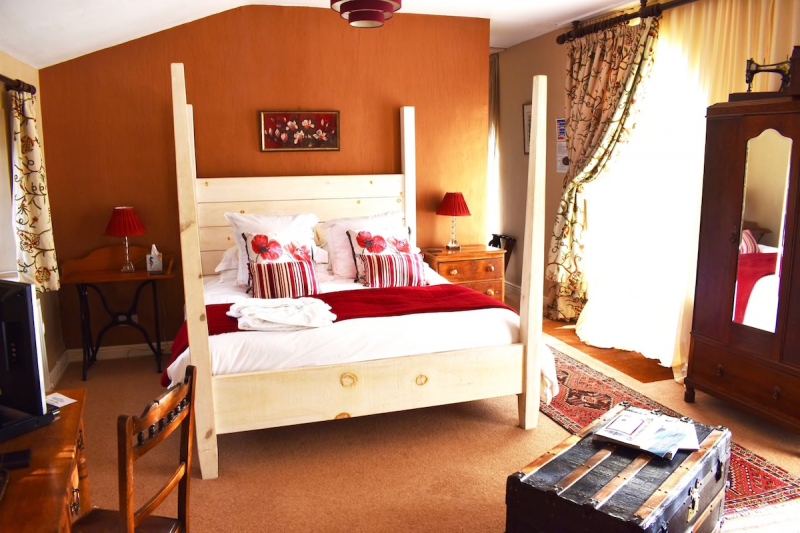 Listing name: Live in a Historic English Castle! 
Listing type: Room in hotel 
Max. no. of guests: 2
No. of bedrooms: 1
Looking for a Downton Abbey-style getaway? Seek refuge under the towers of Augill Castle, which will transport you to a time of chivalry and polite romances. This Airbnb castle features a grand staircase, an open fireplace, leather chairs, stained glass windows, a fully stocked bar, and a music room. Whether you're indulging in afternoon tea or setting off for the Lake District in Cumbria, getting the opportunity to wander around the castle grounds — as if it were your own home — makes this Airbnb very different from sleeping in a hotel. Learn more about this Airbnb here. 
Also read: 7 Gorgeous and Budget-Friendly Airbnbs in London
2. This historic Gothic fortress in Adare, Ireland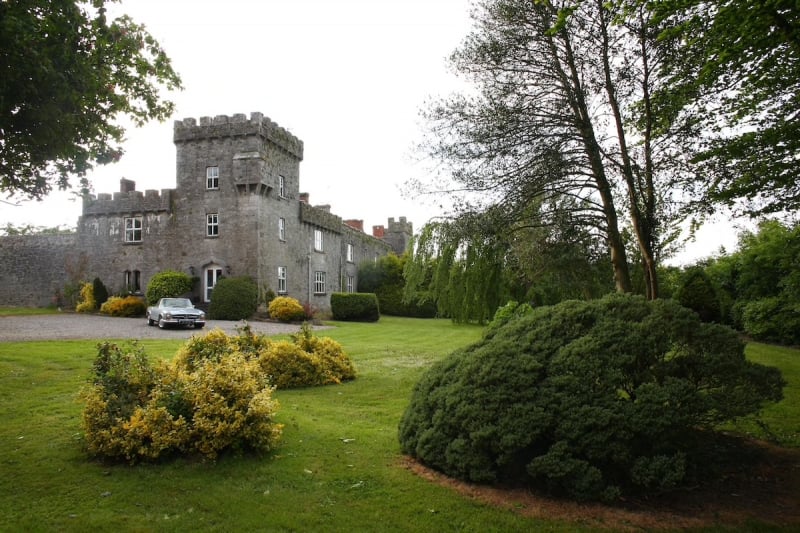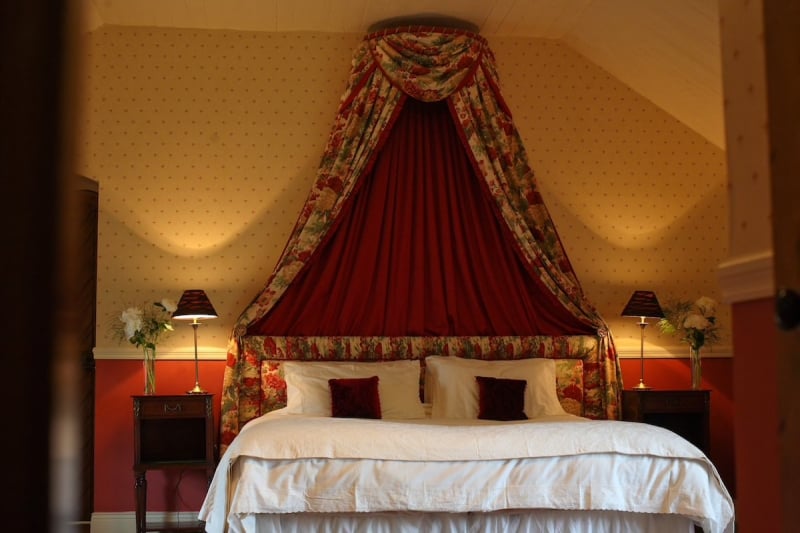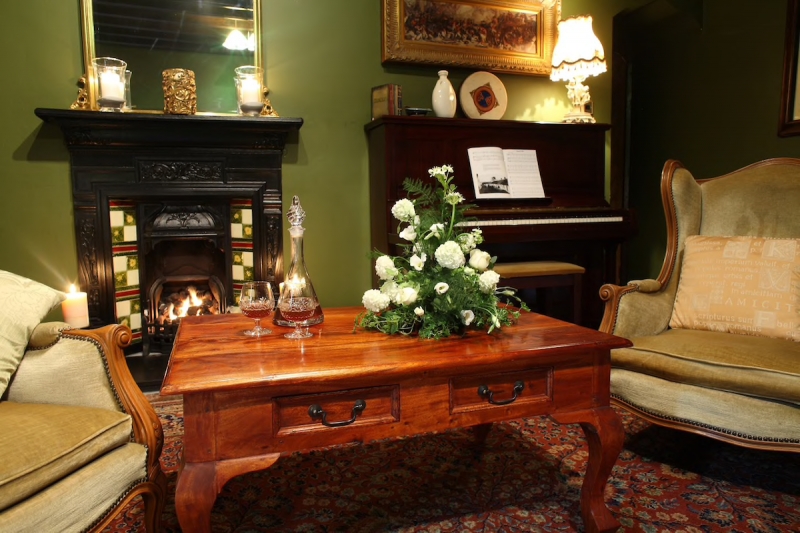 Listing name: Historical Fanningstown Castle Adare in Ireland
Listing type: Entire home
Max. no. of guests: 10
No. of bedrooms: 5
With floral arrangements around the halls and plenty of wood in the fireplace, Fanningstown Castle is highly sought after on Airbnb for its warm hospitality. Guests are treated to fresh fruits and a traditional Irish breakfast by the owner Mary, who likes to make people feel welcome here. This Airbnb castle is decked out with a kitchen, a dining room, a sitting room with a piano, soft couches, and five bedrooms that can host up to ten people. Luckily, it's only two and a half hours southwest of Dublin, making it an idyllic stop for anyone road-tripping through Ireland. Learn more about this Airbnb here. 
3. This storybook castle in Connecticut, United States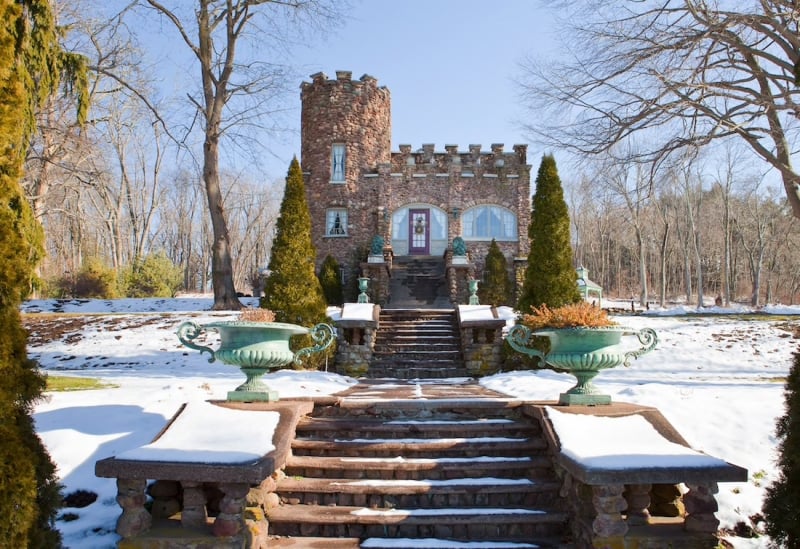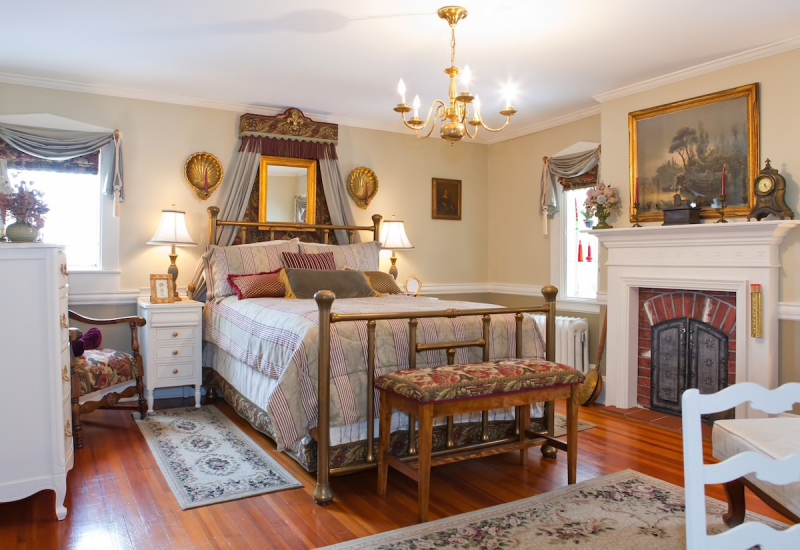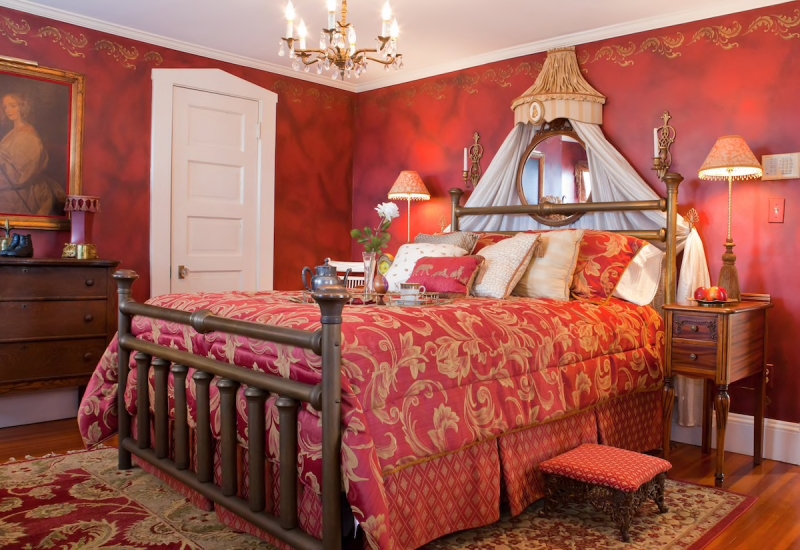 Listing name: Cozy Storybook Castle
Listing type: Entire home 
Max. no. of guests: 5
No. of bedrooms: 3
Here's a charming home with a staircase that makes you want to take your time approaching the entrance. This 1917 American castle sits on a seven-acre property in the town of Ellington, Connecticut. It boasts three bedrooms that follow a theme: the Jungle Room, the Burgundy Room, and the Romeo & Juliet Room. There's no television to be found here. But if you're already reading books by the fire, gazing at stars from the gazebo, and sipping your morning coffee from the balcony, we doubt you'll need one. Learn more about this Airbnb here. 
4. This former palace with fresco paintings in Vienna, Austria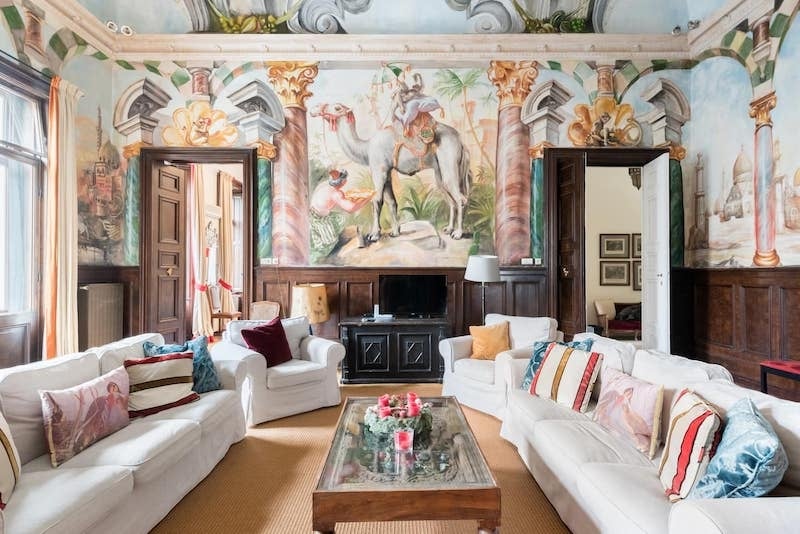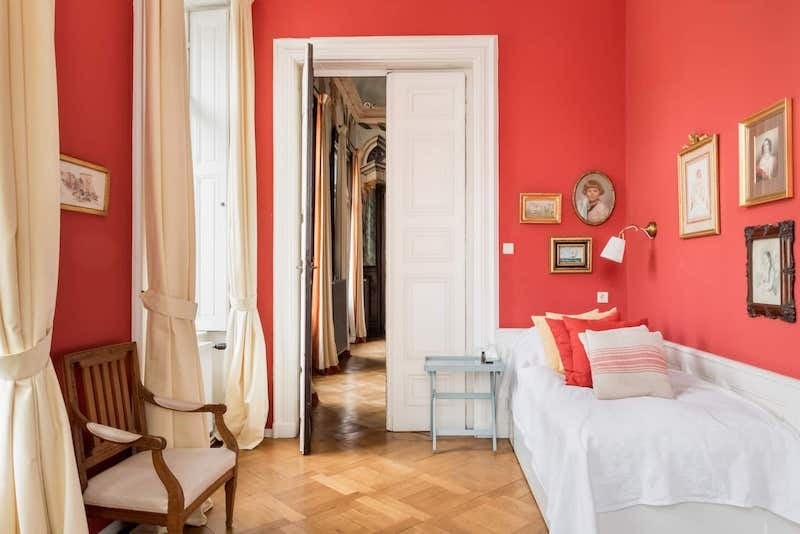 Listing name: Former Imperial Palace Turned Condo
Listing type: Entire condominium 
Max. no. of guests: 10
No. of bedrooms: 4
The next time you want to wake up in a European period drama, you won't find a better escape than this former castle-turned-condominium in Vienna, Austria. Full of colour and history, it reflects the artistic energy of the city itself. Plus, it's hard not to feel like Austrian royalty when you climb the marble staircase to your bed chambers or entertain your friends in the ornate salon. The fresco paintings already lend the impression of a private gallery. And as luck would have it, this regal property is just a short walk from Gustav Klimt's exhibit at the Belvedere. Learn more about this Airbnb here.
5. This romantic castle nestled in a forest in Baden-Württemberg, Germany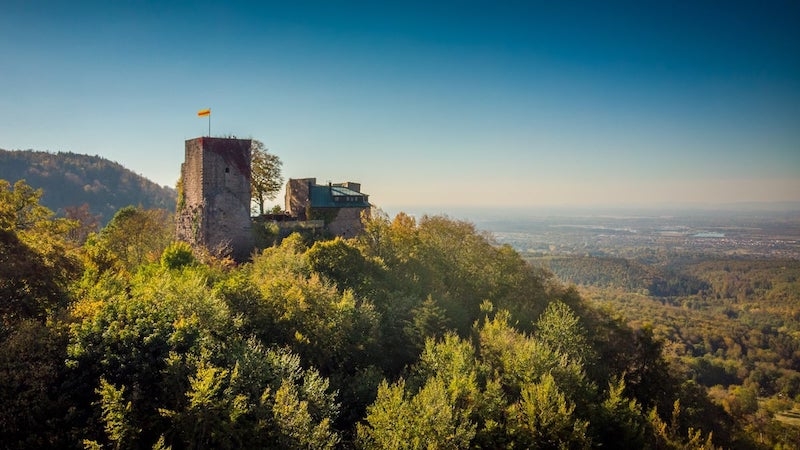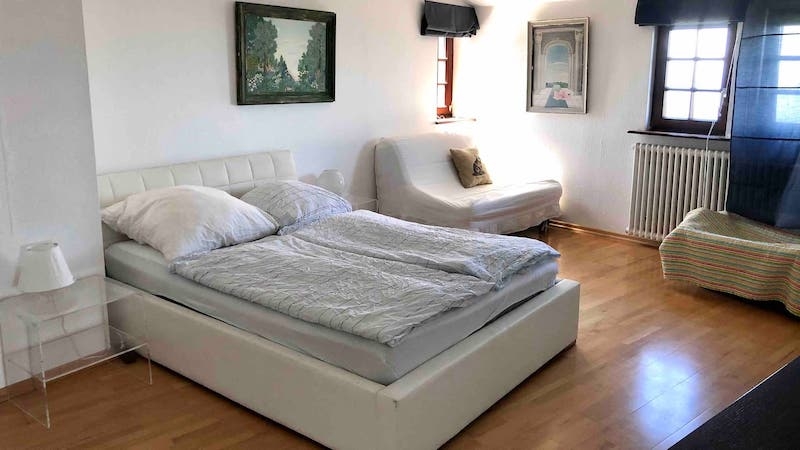 Listing name: The over 1000 year old Castle Alt Eberstein
Listing type: Castle 
Max. no. of guests: 10
No. of bedrooms: 2
Life is too short not to sleep in a German castle. Situated in the state of Baden-Württemberg in Germany, this medieval castle appears to have escaped the passage of time, though modern amenities such as the WiFi and the TV should keep you firmly grounded in the present. If you have an aversion to stairs, take note: Castle Alt Eberstein is set on top of a high mountain, but those who do make the climb will be rewarded with unbeatable vistas from the tower. More than a thousand years old and still standing, this castle is perfect for last-minute jaunts to the spa town of Baden-Baden and day trips to the famous Black Forest. Learn more about this Airbnb here. 
Also read: 10 Dazzling German Castles That Are Straight Out Of A Storybook
6. This elegant castle in the middle of Loire Valley in France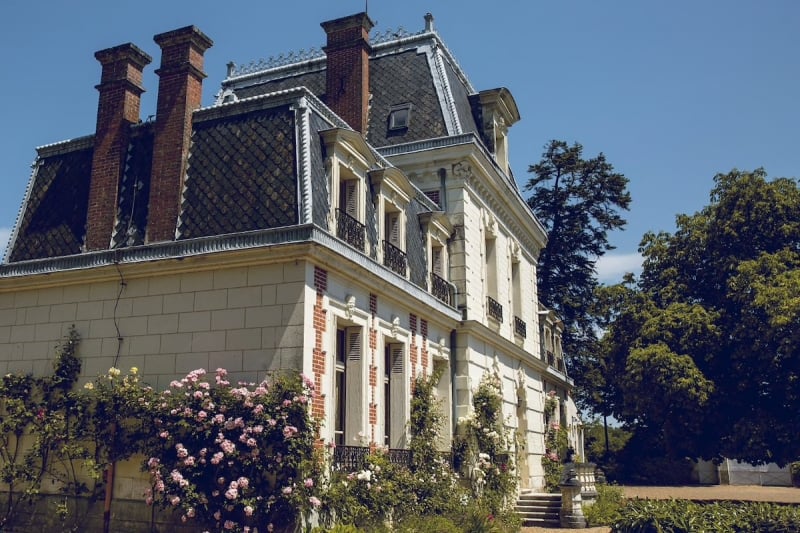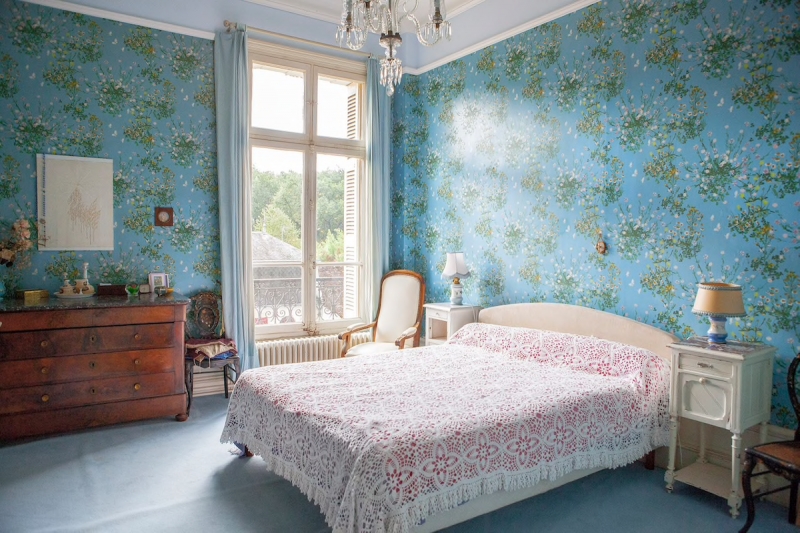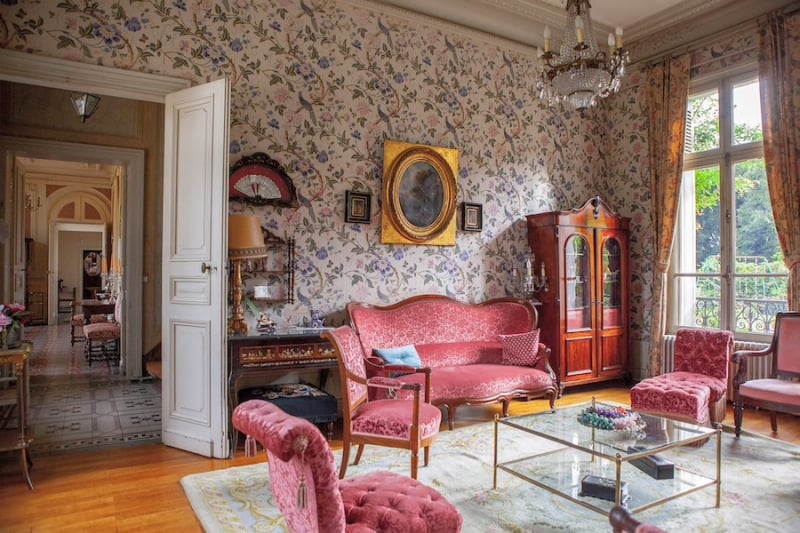 Listing name: Castel in the Loire Valley
Listing type: Entire home
Max. no. of guests: 16+
No. of bedrooms: 7
Before you can say "let them eat cake" with conviction, you should probably try saying it from a terrace at this Airbnb castle in the Loire Valley in France. Certainly, you'll feel like a king or queen when you step into these halls with a gallery, a living room, a dining room, a fully-equipped kitchen, and seven bedrooms that are large enough for sixteen people. If you want to immerse yourself in the French countryside without abandoning essential amenities, you can't go wrong with this palatial home. Learn more about this Airbnb here. 
7. This chateau with a private library in Třebešice, Czech Republic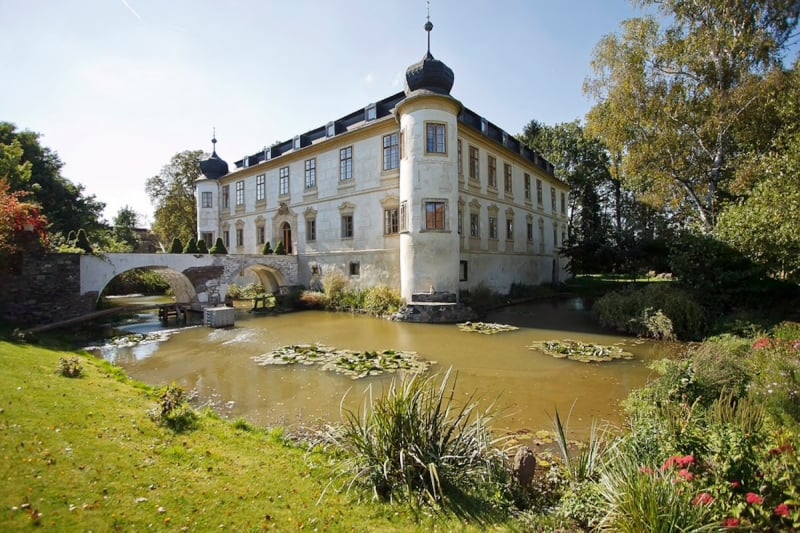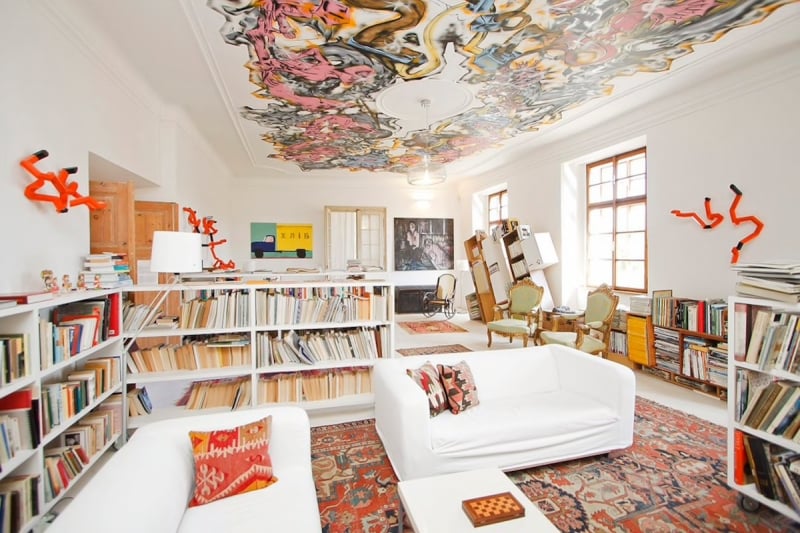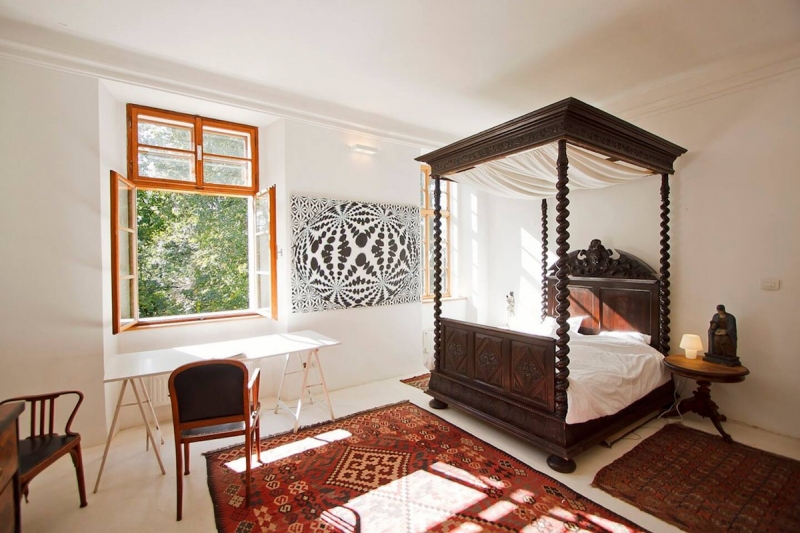 Listing name: Chateau Třebešice
Listing type: Private room in a castle 
Max. no. of guests: 15
No. of bedrooms: 9
Picture a historic building and a bohemian art gallery rolled into one — and that's pretty much Château Třebešice in a nutshell. This Renaissance-era château features nine themed rooms with large beds, sunken claw-foot bathtubs, artworks, and a curated library with thousands of books. Roaming through the sprawling rose gardens, walking around the cobblestones, and playing with the owner's adorable dogs are some of the exciting activities you can do at this castle Airbnb. Learn more about this Airbnb here. 
Also read: 10 Airbnbs in Prague That Definitely Deserve Your Attention
8. This castle with unbeatable views in Tuscany, Italy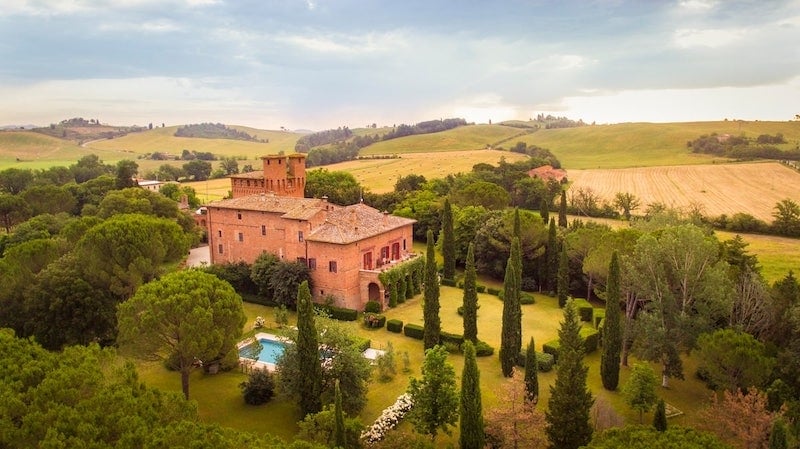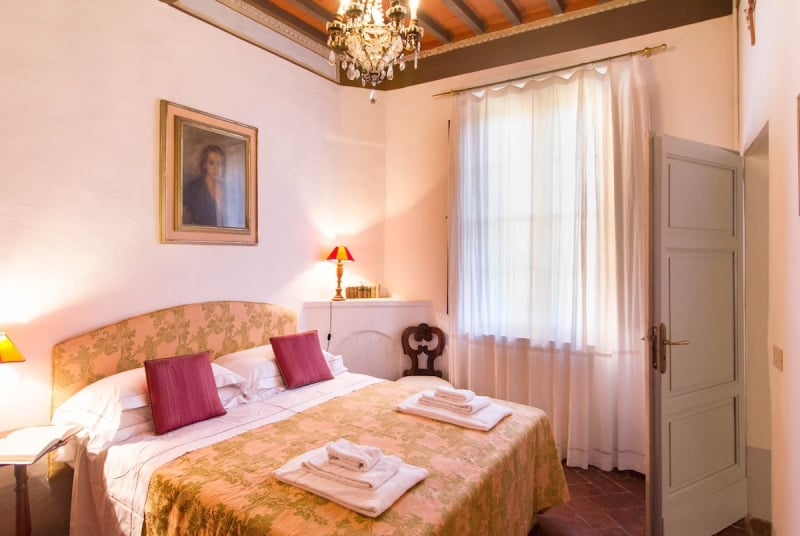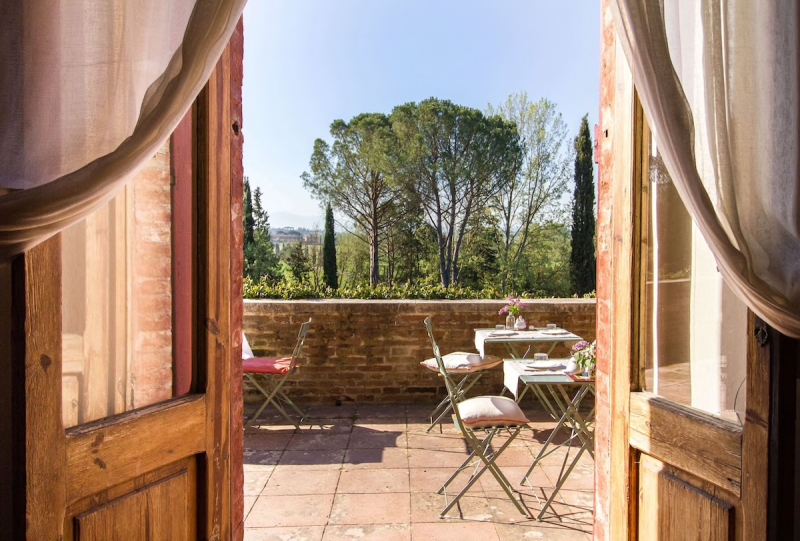 Listing name: Suite in a Castle | Breakfast & Swimming Pool
Listing type: Private room in a castle 
Max. no. of guests: 2
No. of bedrooms: 1
Going through photographs of Italy feels like a stab in the heart. Someday after the world has recovered from the pandemic and nations can safely lift their borders again, maybe we can help this kind and beautiful country get back on its feet. 
Standout elements of this Italian castle in Tuscany include its gorgeous verandas, chandeliered suites, olive gardens, and a swimming pool with a hydromassage lounge. Meanwhile, the hosts spoil guests every morning with fresh ricotta cheese, tarts, and marmalades, which were made using fresh fruit from the vegetable garden. Wine-tasting sessions and cooking classes can be requested in advance. Learn more about this Airbnb here. 
9. This pretty-in-pink castle in Dolnyslask, Poland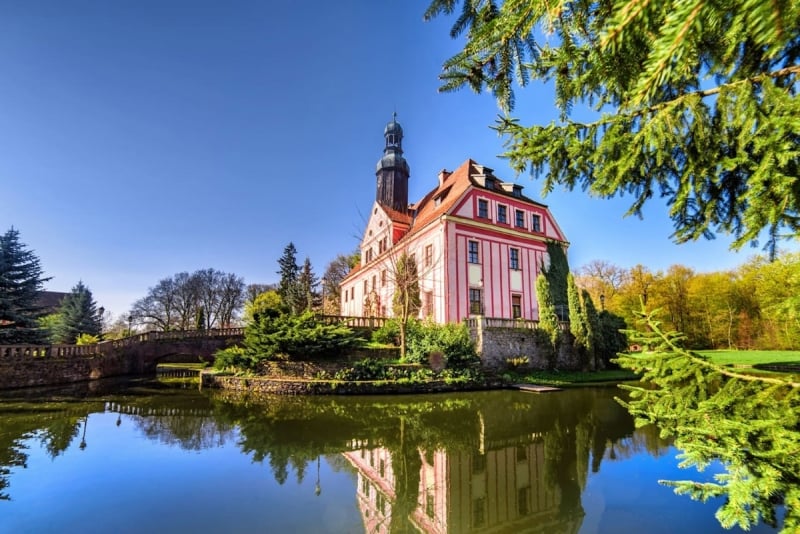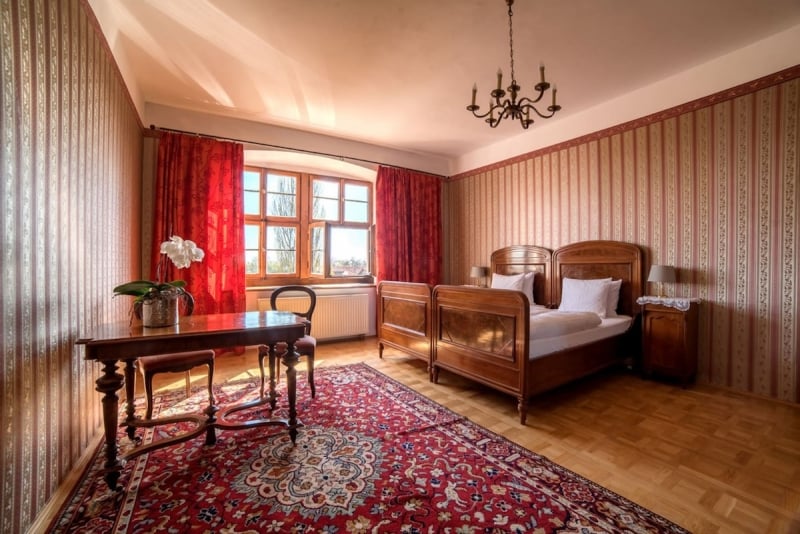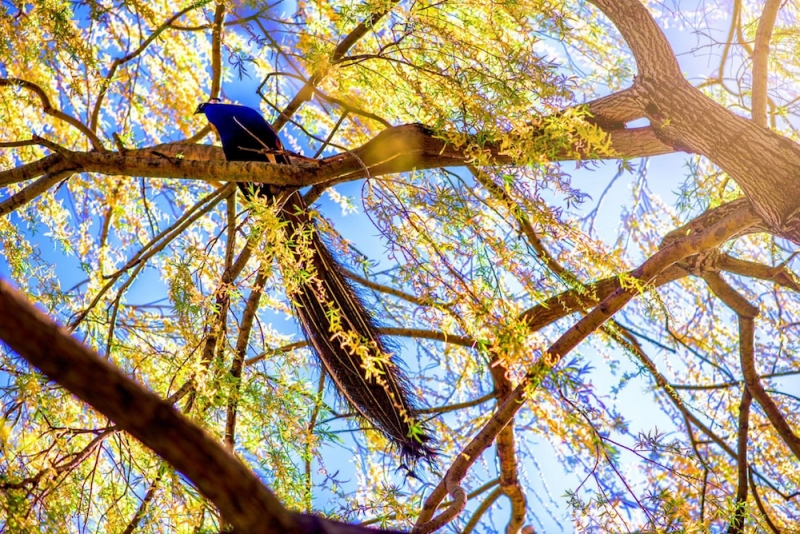 Listing name: Nice Stay in a Castle Near Wroclaw 
Listing type: Entire home 
Max. no. of guests: 10
No. of bedrooms: 5
Full of character and charm, this rosy palace looks like it came straight out of a Wes Anderson movie. Set in the countryside near Wroclaw, this Polish castle can accommodate up to ten guests in five spacious bedrooms. Outside, a fairytale moat and a private forest provide the perfect scenery for leisurely strolls. You might even spot peacocks in the trees and fallow deer grazing in the backyard. Learn more about this Airbnb here. 
10. This rustic castle with old-world charm in Fife, Scotland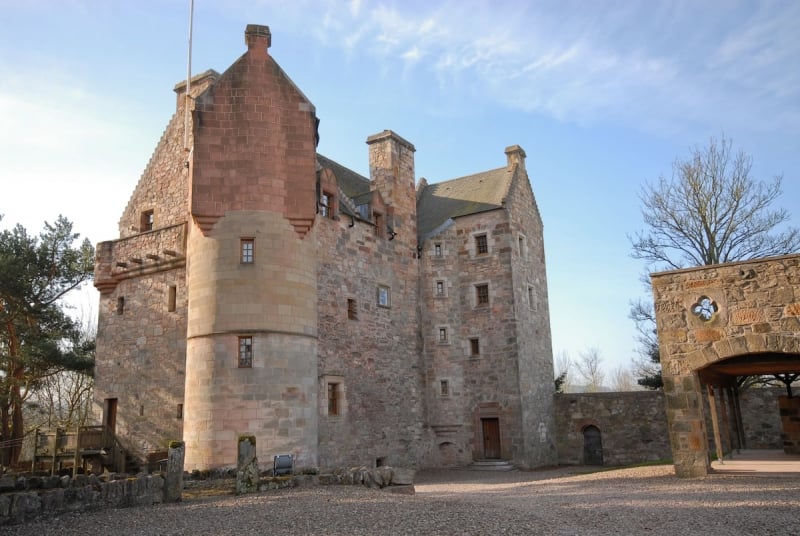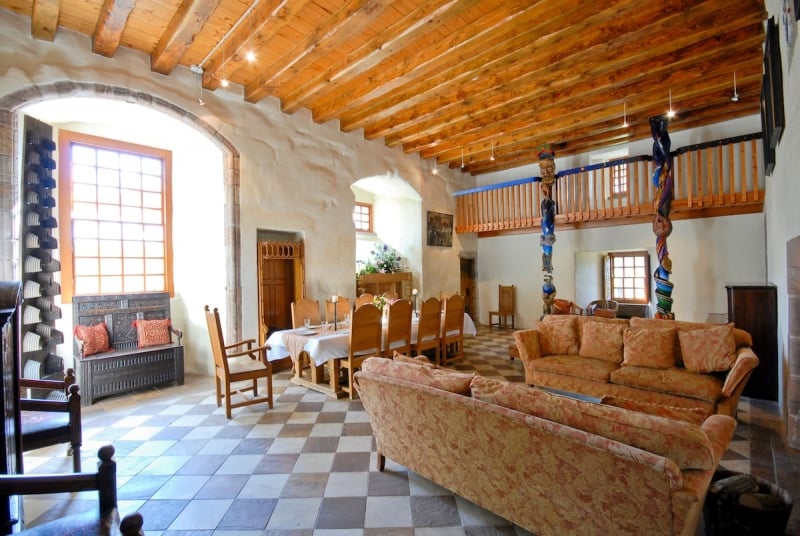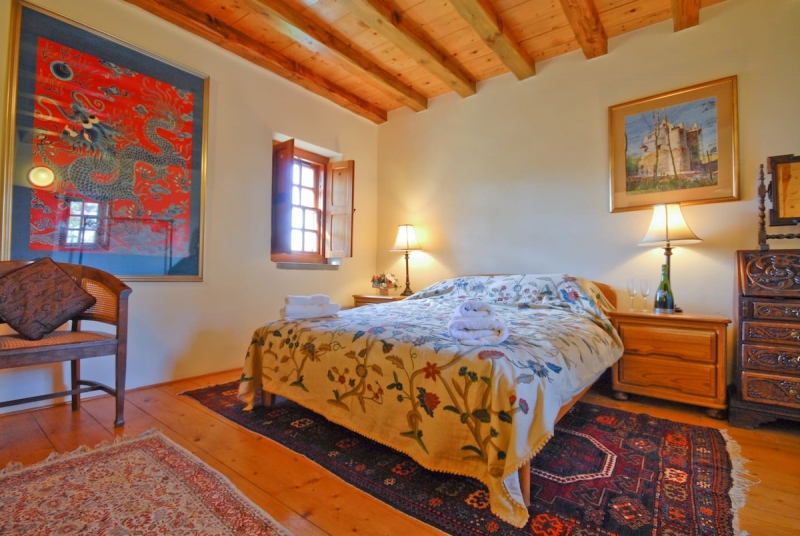 Listing name: Dairsie Castle
Listing type: Entire home 
Max. no. of guests: 14
No. of bedrooms: 6
Revel in the unique ambience of a 12th-century castle in Scotland, which just so happens to be one of the most wishlisted Airbnb listings in the United Kingdom. Most popular for weddings and anniversaries, Dairsie Castle takes up four floors with six lavish bedrooms, a well-stocked kitchen, a breakfast room, a spiral staircase, a watchtower, a garden, and a Great Hall. From this medieval sanctum in Fife, you can also take a fifteen-minute drive to St. Andrews, the town where the Duke and Duchess of Cambridge (Prince William and Kate Middleton) went to university together. Learn more about this Airbnb here. 
11. This ancient castle with a heated pool in Monselice, Italy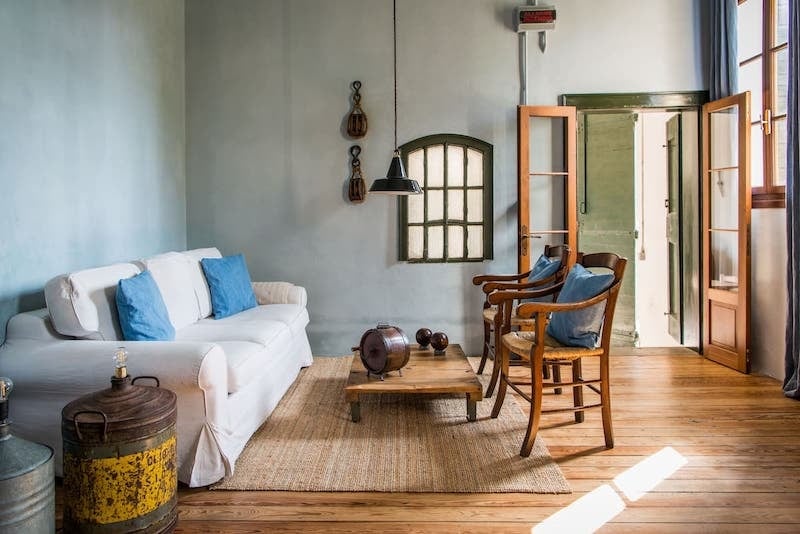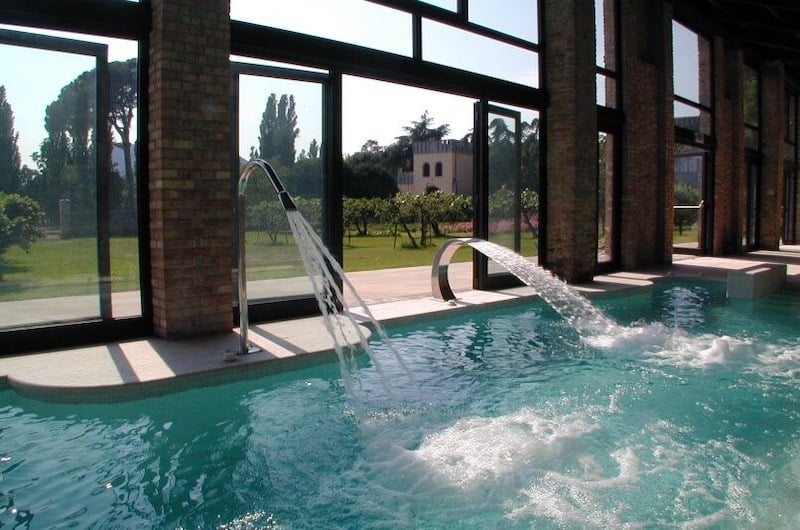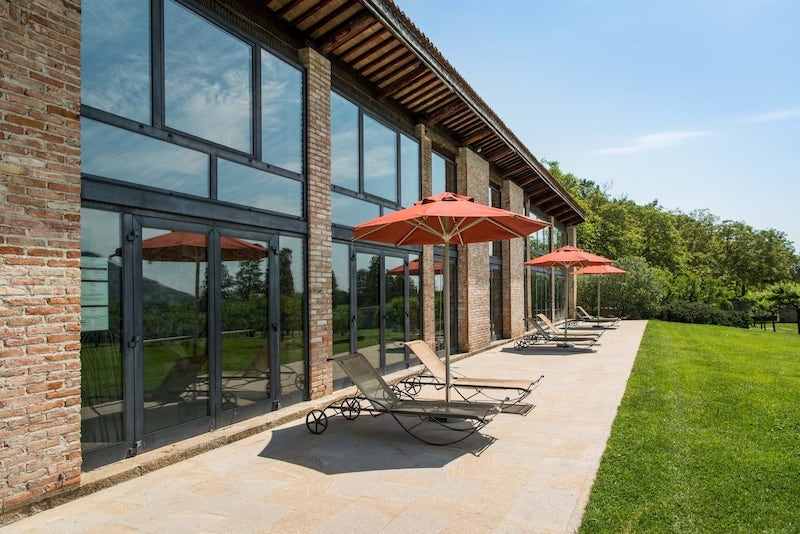 Listing name: Granaio- Stunning ancient castle with heated pool
Listing type: Castle 
Max. no. of guests: 4
No. of bedrooms: 1
How does a castle with its own heated pool sound to you? Found in the picturesque town of Monselice, which is located in the Veneto region of Italy, the 19th-century manor known as the Castello di Lispida is one of the most jaw-dropping castle residences on Airbnb. Like an elegant country house, it features a private courtyard, vintage wooden furniture, a massive garden with plum trees, and thermal baths. There are countless sights to discover from this hidden gem in Italy, but the wine bar in the cellar is a good place to start. Learn more about this Airbnb here. 
Also read: 10 Airbnbs in Venice for the Perfect Italian Escape 
12. This Venetian castle in Crete, Greece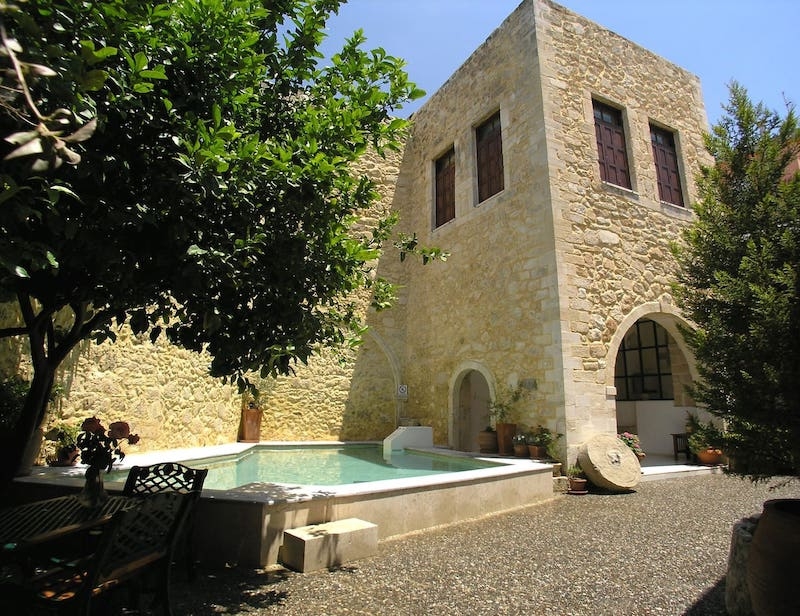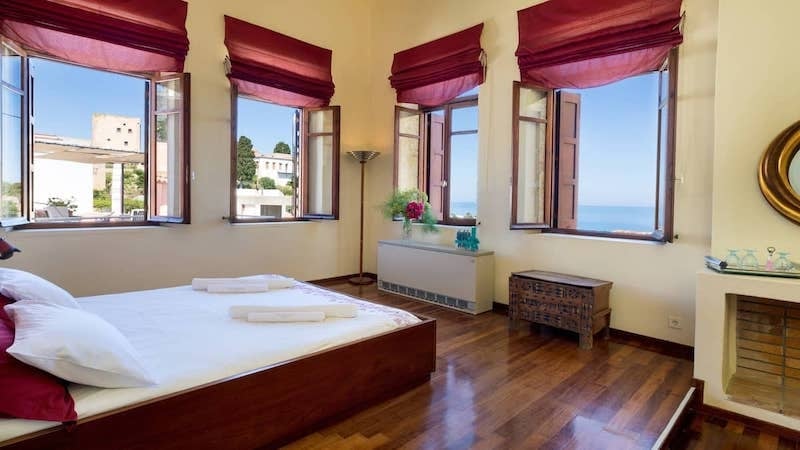 Listing name: Historic Venetian Castle-Villa Maroulas (owner ad)
Listing type: Castle 
Max. no. of guests: 12
No. of bedrooms: 5
We adore the whitewashed cave houses of Santorini and Mykonos. But we'll also take any excuse to widen our horizons in Greece, starting with this historic stone castle in Crete. Hidden in the village of Maroulas, this Venetian castle greets you with stunning views of the sea. Meanwhile, the exposed stone walls, graceful arches, and rooftop terrace work together to achieve the laid-back elegance of a European villa. Whether you choose to dine alfresco or swim in the exquisite pool, you'll find no shortage of postcard-worthy moments at this sun-drenched escape. Learn more about this Airbnb here. 
Also read: 14 Fantastic Airbnbs in Greece to Make Your Dream Getaway Happen
13. This hilltop castle with its own winery in Rions, France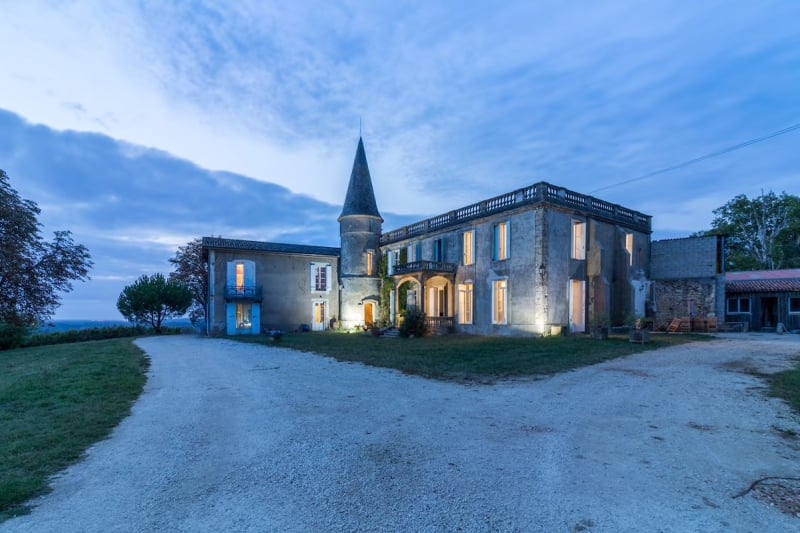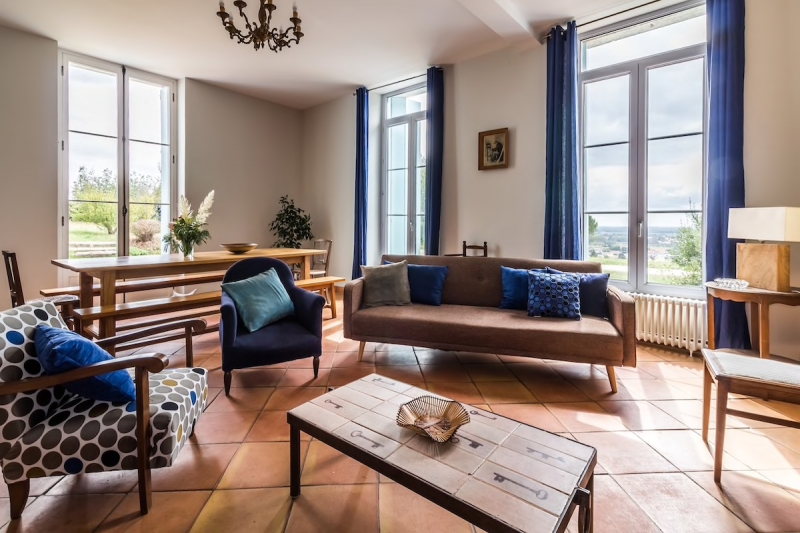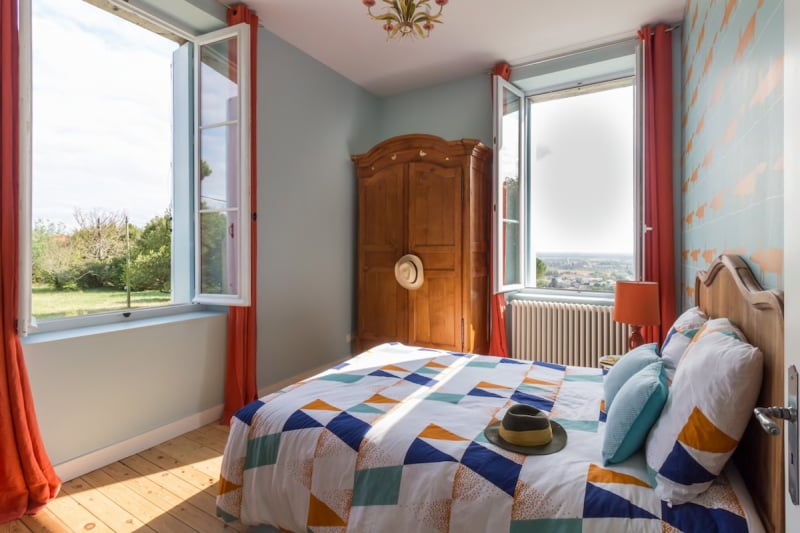 Listing name: La Bastane
Listing type: Entire home 
Max. no. of guests: 11
No. of bedrooms: 3
La Bastane might look like a fortress from the distant past, but it's really a wine-making estate with organic vineyards. Perched on a hill in Rions, nearly every room in this French château — the three bedrooms, the private terrace, and the living room with a fireplace — flaunts exceptional views of the surrounding valley. Don't forget to taste the rosé, white, and red wines from the family-run winery of your hosts Anaïs and Bastien. Learn more about this Airbnb here. 
14. This romantic castle hideaway in Kilmartin, Scotland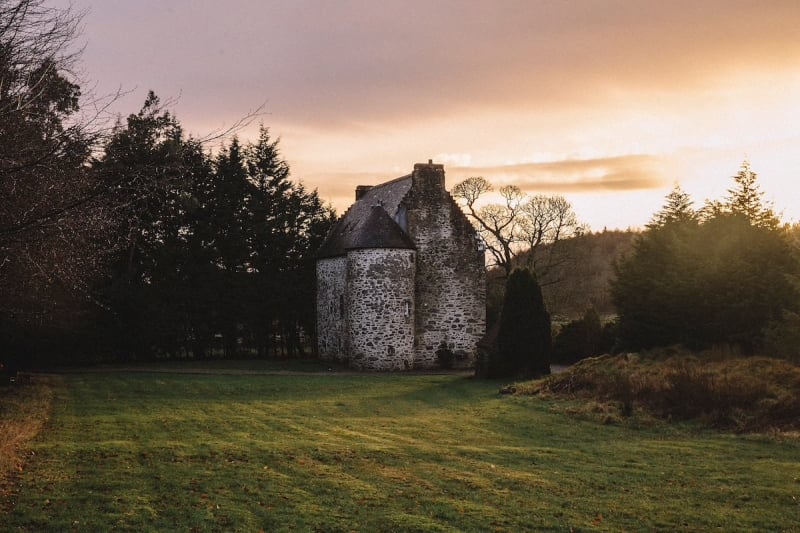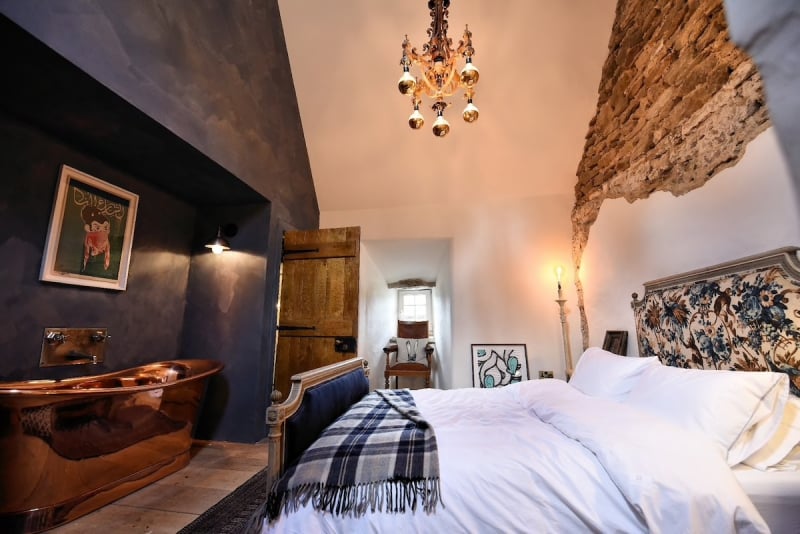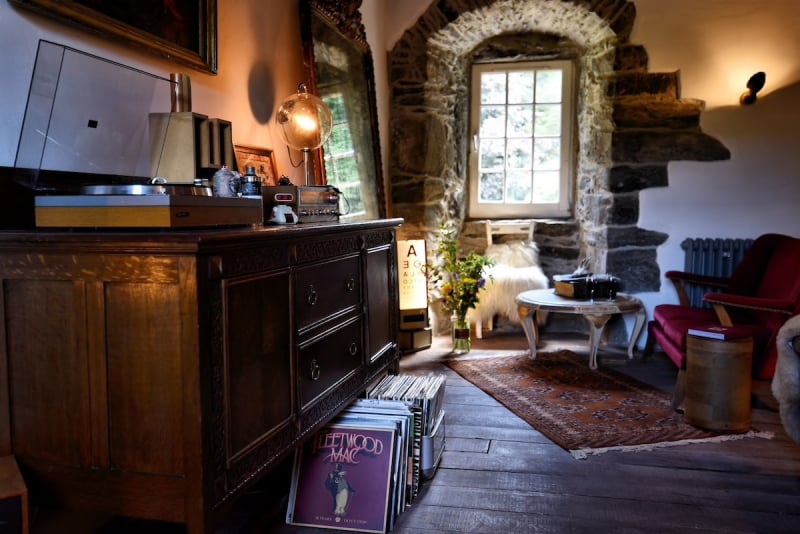 Listing name: The Snug | Romantic Double Room | Kilmartin Castle 
Listing type: Private room in castle
Max. no. of guests: 2 
No. of bedrooms: 1
Experience life as a Scottish laird or lady in Kilmartin Castle, a rustic and comfortable retreat around two hours from Glasgow. This 16th-century stone castle for rent on Airbnb is what we imagine a traditional Scottish abode must look like: cosy blankets piled high on the bed, vaulted ceilings, antique treasures, a fireplace, and a whiskey room of its own. 
Modern perks include a walk-in shower, free WiFi, and central heating that keeps guests warm during chilly winters. Wind down with music from the owner's stellar vinyl collection, or ask the local chef to prepare dinner in the castle's private dining room. Either way, this Scottish castle does all the romancing for you. Learn more about this Airbnb here. 
15. This sprawling estate with lemon trees in Tuscany, Italy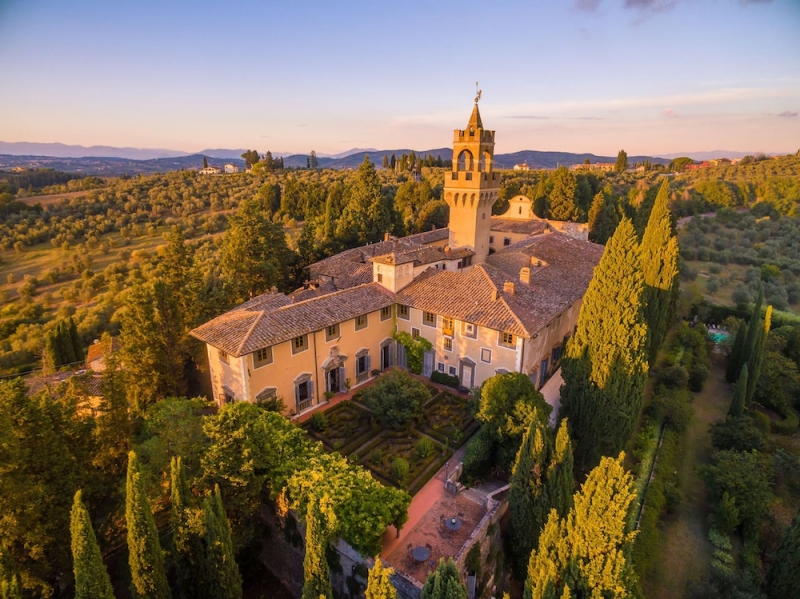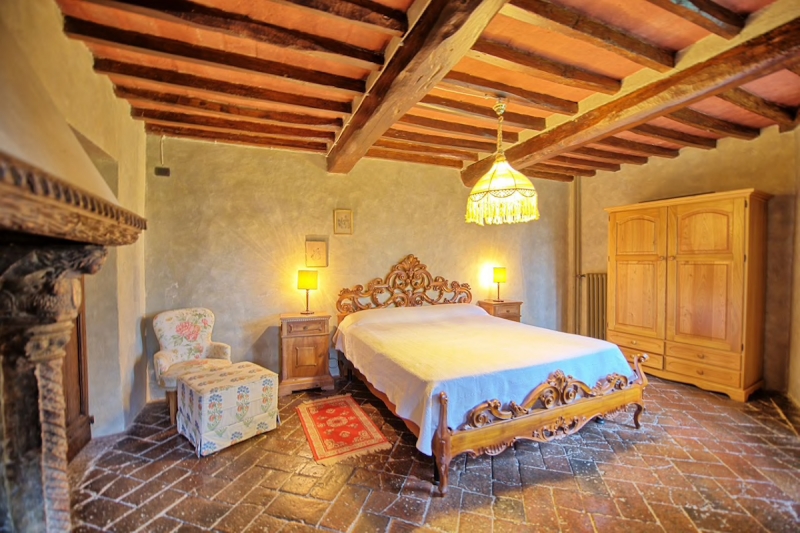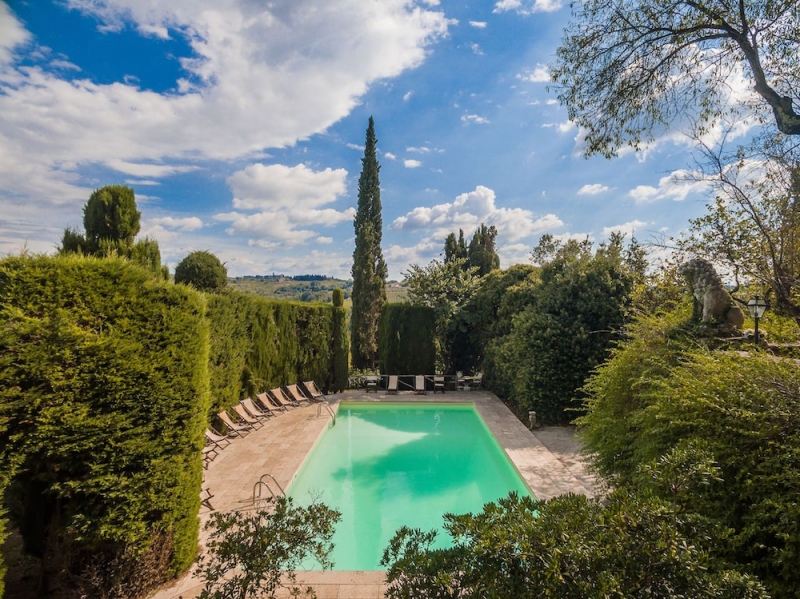 Listing name: Montegufoni 3 – Apartment in Castello di Montegufoni in Tuscany
Listing type: Entire home
Max. no. of guests: 5
No. of bedrooms: 2
Castello di Montegufoni makes an incredible base for the Italian wine region of Tuscany. Restored by a noble family in the 17th century, the tower of this castle mimics the Palazzo Vecchio in Florence. Two bedrooms are available at this Airbnb castle, but we doubt anyone can resist going out to enjoy the swimming pool, maze gardens, vast courtyard, ancient library, and the fragrant olive and lemon trees around the estate. Have a classic Italian aperitivo at the castle's restaurant, where you can bask in the fading glow of a Tuscan sunset. Learn more about this Airbnb here. 
16. This Swiss château with a view of Lake Geneva in Montreux, Switzerland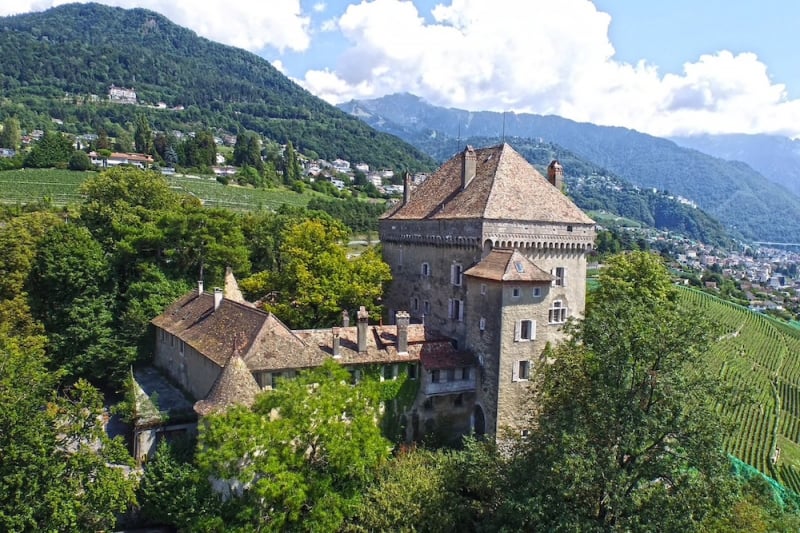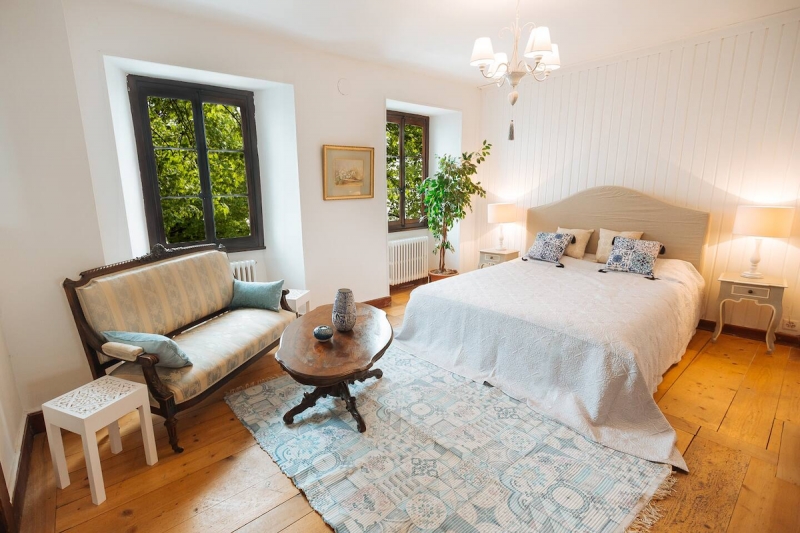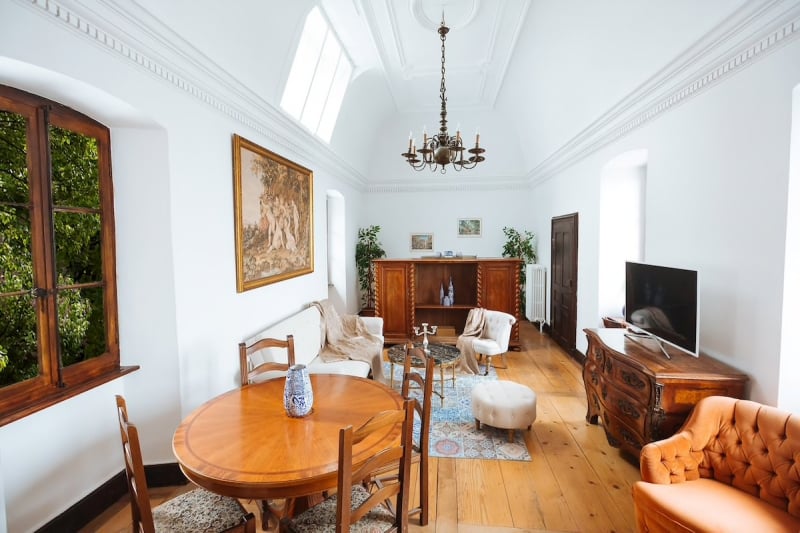 Listing name: Château du Châtelard – Montreux Castle
Listing type: Entire home 
Max. no. of guests: 6
No. of bedrooms: 2
We can't guarantee that you'll crash into anyone by paragliding here, but this lakeside château is one of the few things in Switzerland that won't give you a run for your money. Looming in the hills of Montreux, Château du Châtelard comes with two clean and spacious bedrooms, a studio couch, fine paintings, free WiFi, a flat-screen TV, and an indoor fireplace. But the views are the real treat here, offering astonishing lookouts over Lake Geneva, the vineyards of Lavaux, and the Swiss Alps. From this castle, you're only a train ride away from the resort town of Zermatt and the cheese-making capital of Gruyere! Learn more about this Airbnb here. 
Also read: 10 Unique Airbnbs for an Unforgettable Travel Experience
If we have a bit of stardust in our eyes, it could be that all our wanderlust has nowhere to go at the moment. Though we're doing our part to stay indoors, we're also hoping there will be a time when we can book these Airbnb castle residences for real. Here's to believing it comes sooner rather than later!