We stepped into Hotel Yan fluttering with anticipation, and hungry for what lay in store. We've heard so much about the hotel design, and we just couldn't wait to see it for ourselves!
Just another boutique hotel? Not quite. True to its reputation, Hotel Yan somehow managed to surprise us around every corner, stealing our eye for design and eventually, our hearts.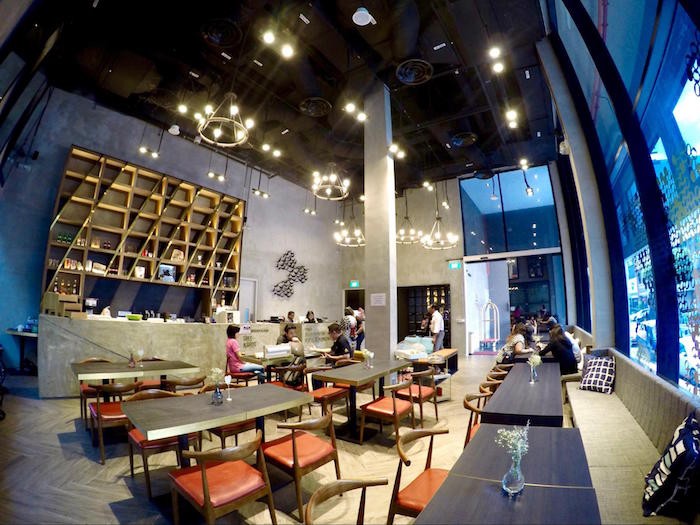 Located at the historic area of Jalan Besar, Hotel Yan is an industrial-chic boutique establishment that is oozing with history and flavour. The lobby is large and airy, and decked out with grey concrete walls juxtaposed against the warm hues of orange and brown. It was unlike anything we've ever seen!
Background of Hotel Yan: 'Yan' personifies freedom, hope and progress. The hotel offers a comforting enclave for migratory birds – in this case, business or leisure travellers – to gather and rest; offering a safe retreat, a home away from home.
And that's exactly what we felt the minute we stepped into the hotel; we felt right at home. The passing sounds of cars and traffic mute to a dull hum in the background, and soothing music lulls in an overtone. The smell of coffee wafts through the air; the sounds of clinking forks and witty banter overlap in perfect sync. The tables are wide and big, perfect for hanging out with friends or even for making new ones.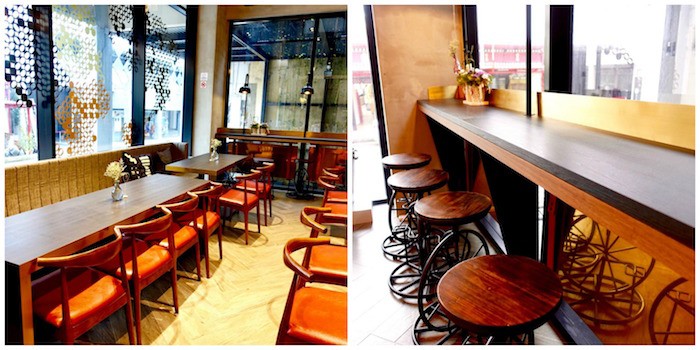 Rainbow-coloured sofas and psychedelic rugs complete the look. Rainbow furniture against grey unfinished walls? Hotel Yan was seeming more and more like a mysterious enigma we just couldn't wait to crack.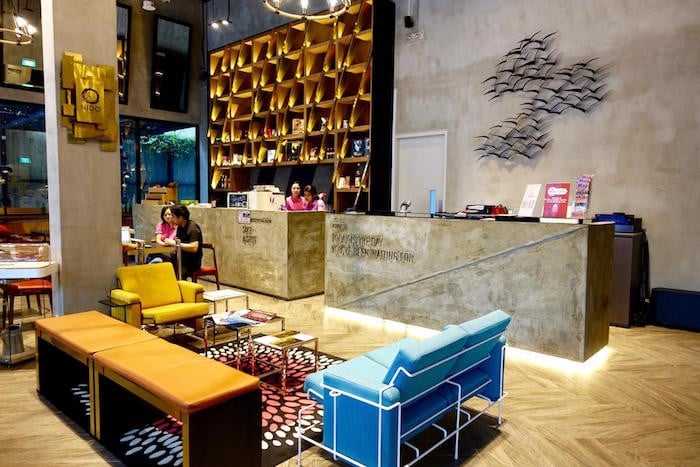 True to its name, Hotel Yan paid homage to birds everywhere . From the swarm of swallows at the gorgeous reception,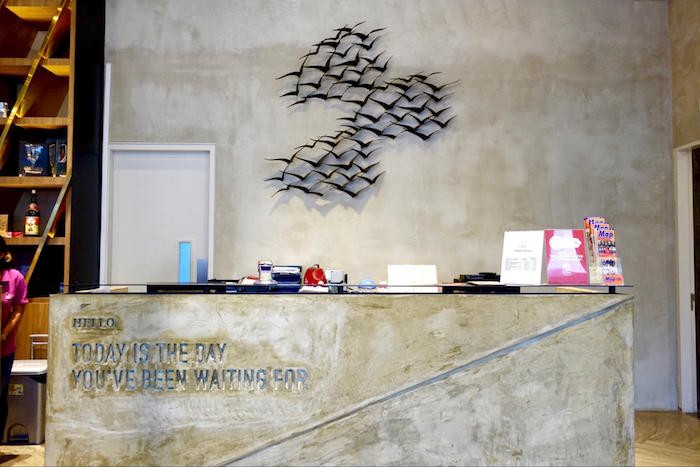 To the feathers adorning its' exterior,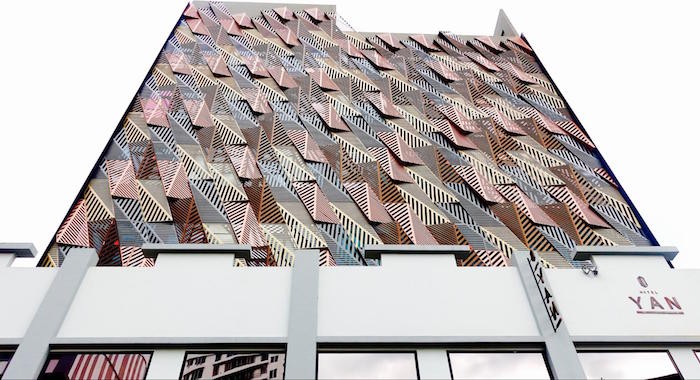 And to its' ceilings covered in mesmerising metal feathers.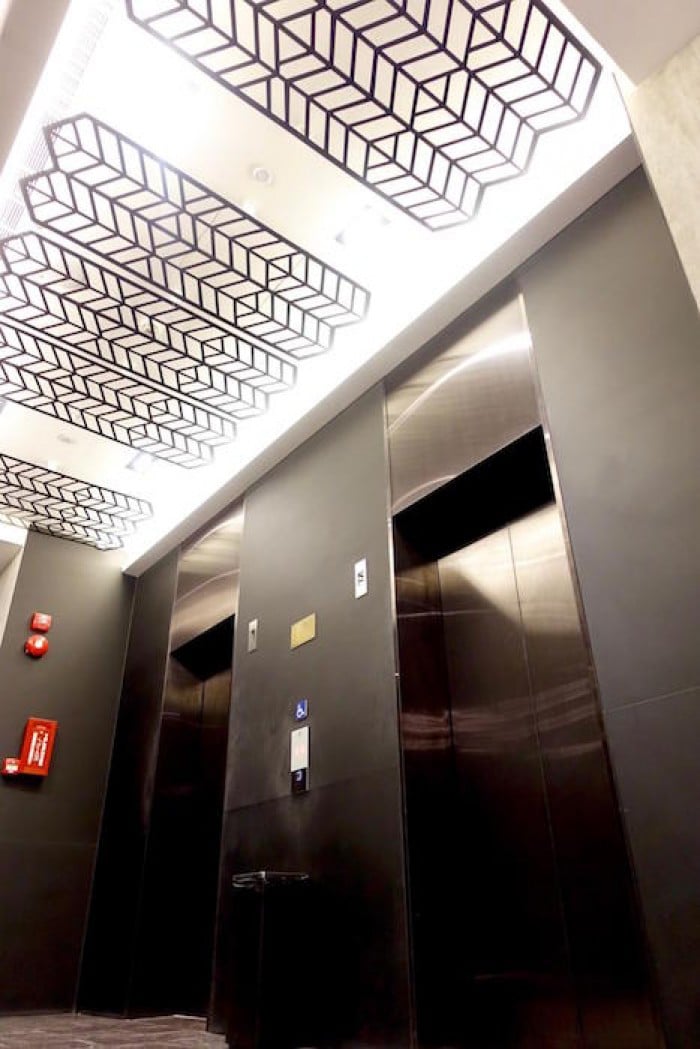 The rooms were cosy and inviting – it took us every ounce of energy to even leave the space. Hotel Yan offers various room types such as Superior Double rooms, Twin Rooms, King rooms, Suites, and even – wait for it – Lofts.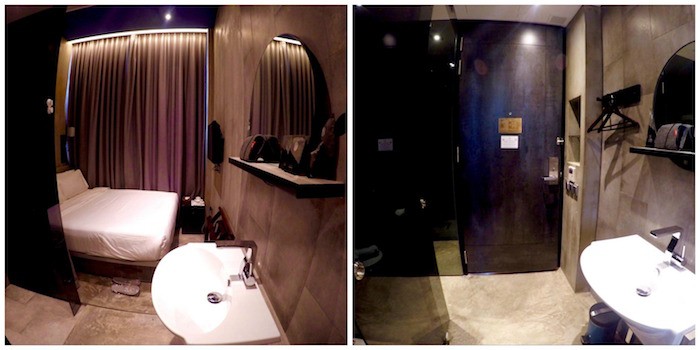 Superior Double room
This room has just the right amount of cosy and is perfect for snuggling up with a loved one.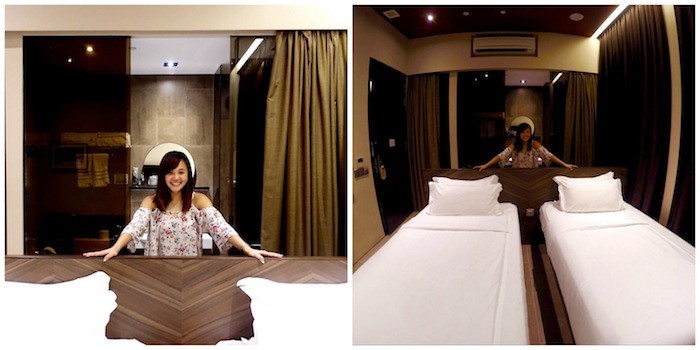 Deluxe Twin room
We could just imagine staying with our BFF, lying on the beds facing each other and HTHT-ing into the night. Time to plan our next staycation!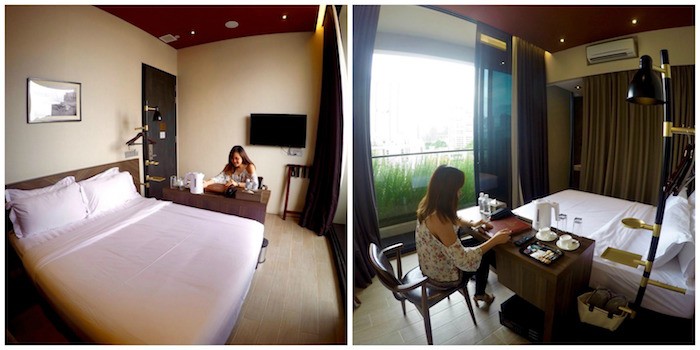 Deluxe Double Room with Balcony View
Our favourite part about this room was the balcony. The natural light was perfect for reading and writing, and the perpetual breeze? Heaven.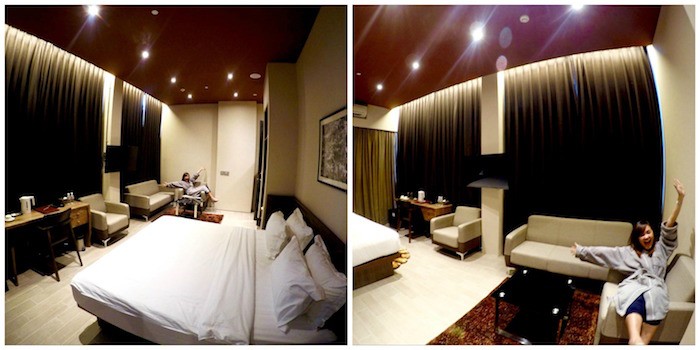 Luxury King Suite
The suite was everything we ever needed. So spacious, and it even came with matchy bathrobes and bathroom slippers. The sofas were a great plus point, especially when we just wanted to laze around before our bath!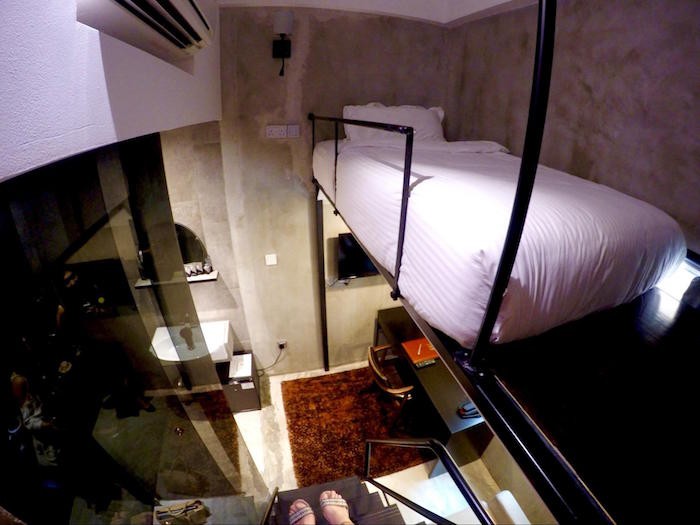 Single Loft Room
Two levels in the space of one – sweet!
Some rooms even come with a balcony, complete with tall swaying grasses and a pretty cool view.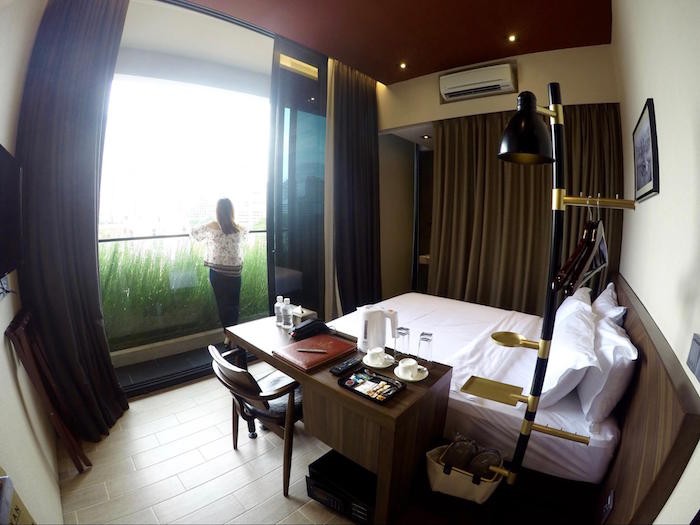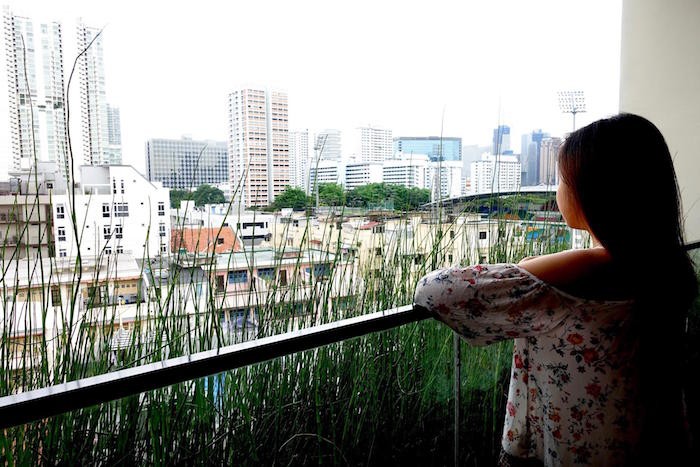 But all cosiness aside, what really caught our eye were the amenities and fixtures of the room. Every guest receives their own grey handwoven pouch containing soap, shampoo, toothbrushes – the works. Best of all? The pouch was ours to keep!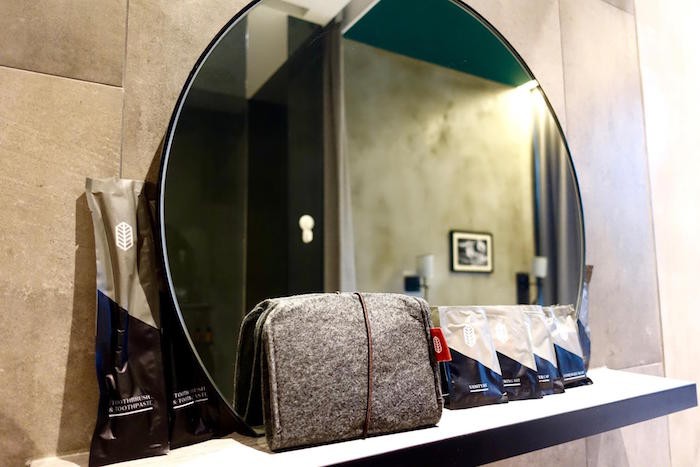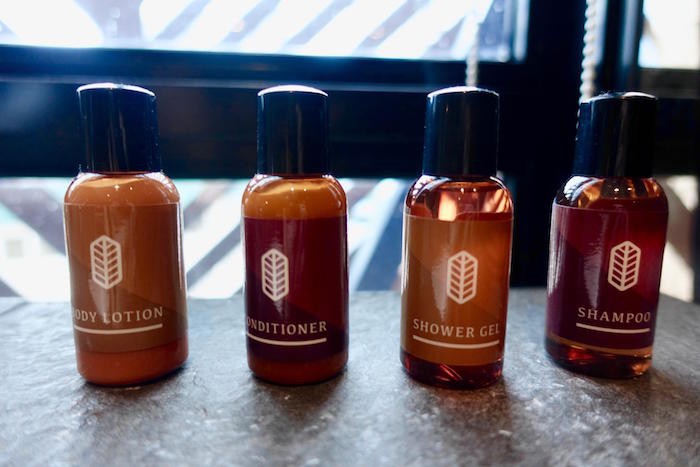 The shampoo and soap bottles even have feather symbols on them, and were perfect for our languid soak in the bathtub. This gorgeous bathtub is part of the Luxury Suite, which is definitely worth every penny.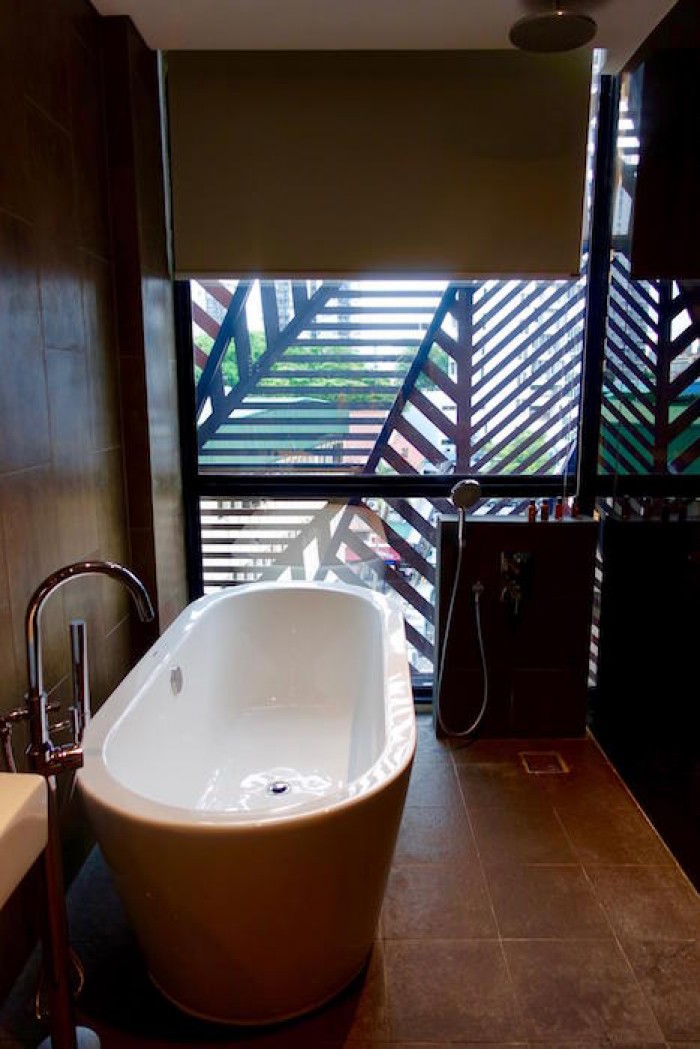 The Suite even comes with fluffy bathrobes and a rug so soft we just couldn't resist running our toes through the fibres. Multiple times.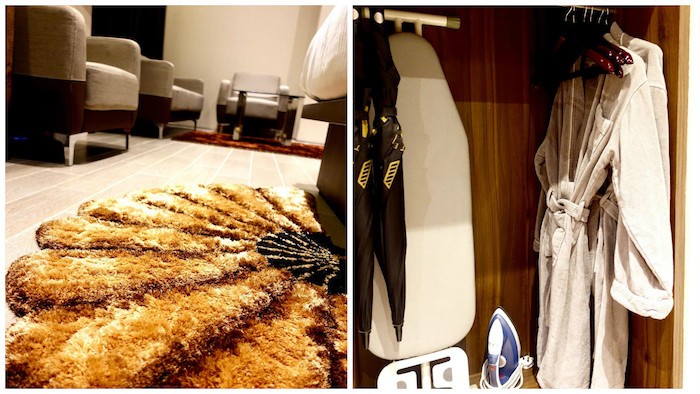 Every room comes with a complimentary in-room mini-bar, stocked with all the essentials: coke, chocolate and chips. Gone were our woes of exorbitantly priced snacks – think: a pack of pocky for $5? Daylight robbery! Now we could eat and drink whatever we wanted, whenever we wanted.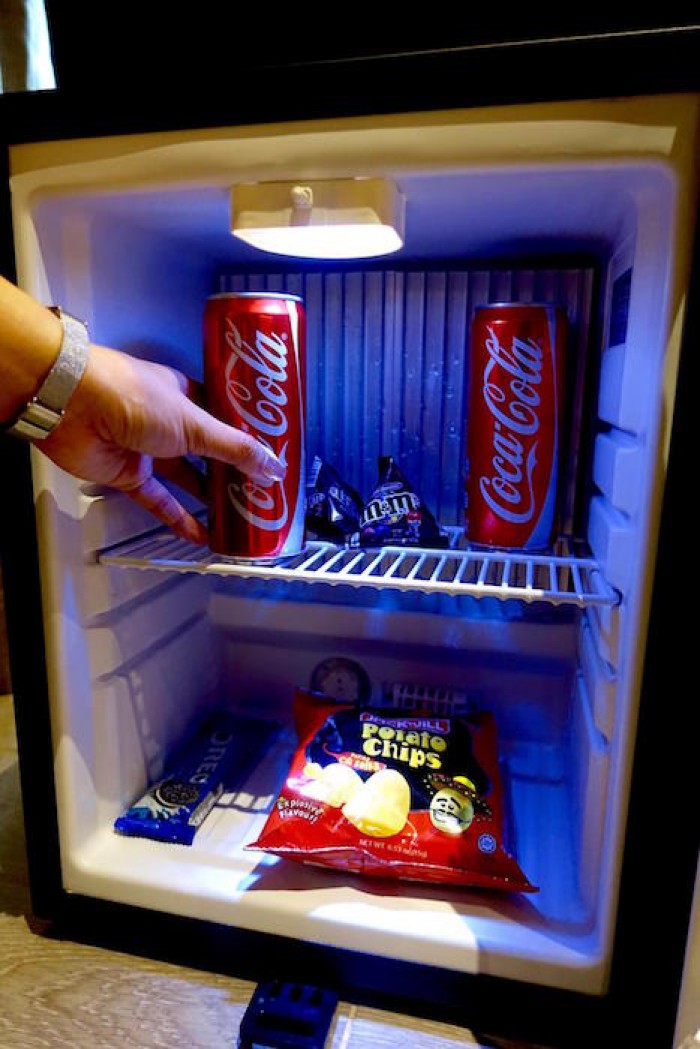 The rooms come adorned with rather interesting coat hangers as well – if we could call them that. We could hang our bags, place our pouches… it was more like a nifty all-in-one storage corner!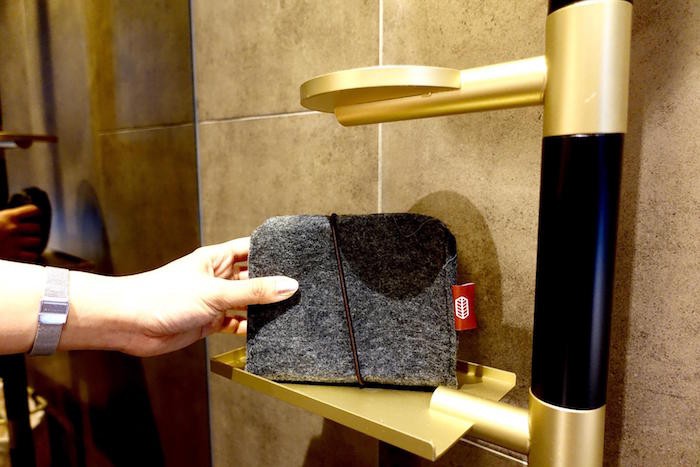 Certain rooms come with roomy workspaces as well, perfect for reading or using a laptop.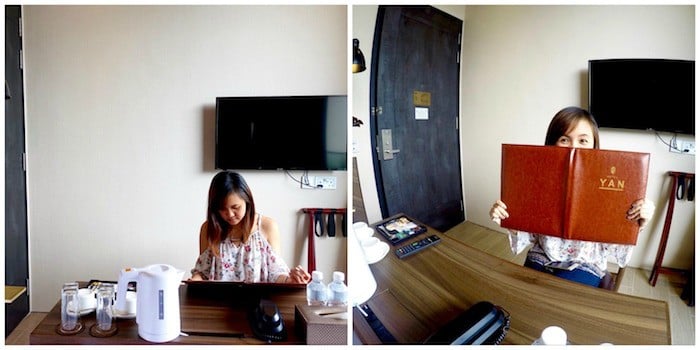 The hotel is located in the intersection between Kampong Glam and Little India, and is surrounded by various heritage trails and quirky cafes. Ask the receptionist – or even the super friendly couple that owns the place – for information on the surrounding places of interest, and they'll be quick to point you in the right direction.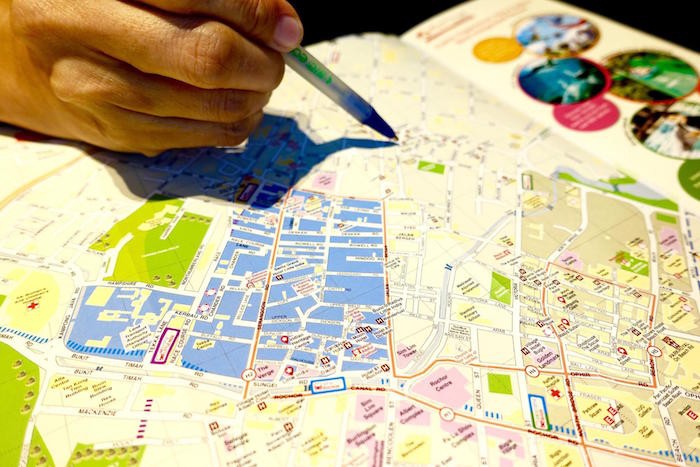 In a nutshell: The hotel is located just a 8-minute walk from Lavender MRT, which is one stop from Bugis. It's also a short 10-15 minute walk to Mustafa, a 24-hour shopping haven that sells just about anything and everything . The hotel is within walking distance of Farrer Park MRT as well, which sits right beside City Square, home to sporting warehouse giant Decathlon. From Farrer Park MRT, travellers can gain easy access to Clarke Quay – think bungy jumping, boat rides down the river, bespoke bars and restaurants, as well as Harbourfront – just minutes away from Sentosa and Universal Studios Singapore. Why, just down the road from Hotel Yan is popular cafe Chye Seng Huat, well-known among hipsters and avid cafe-hoppers for their fragrant coffee.
Fun fact: Both Chye Seng Huat and Hotel Yan belong to the same owners! No wonder both places seem so much like a piece of art – they're any Instagrammer's heaven!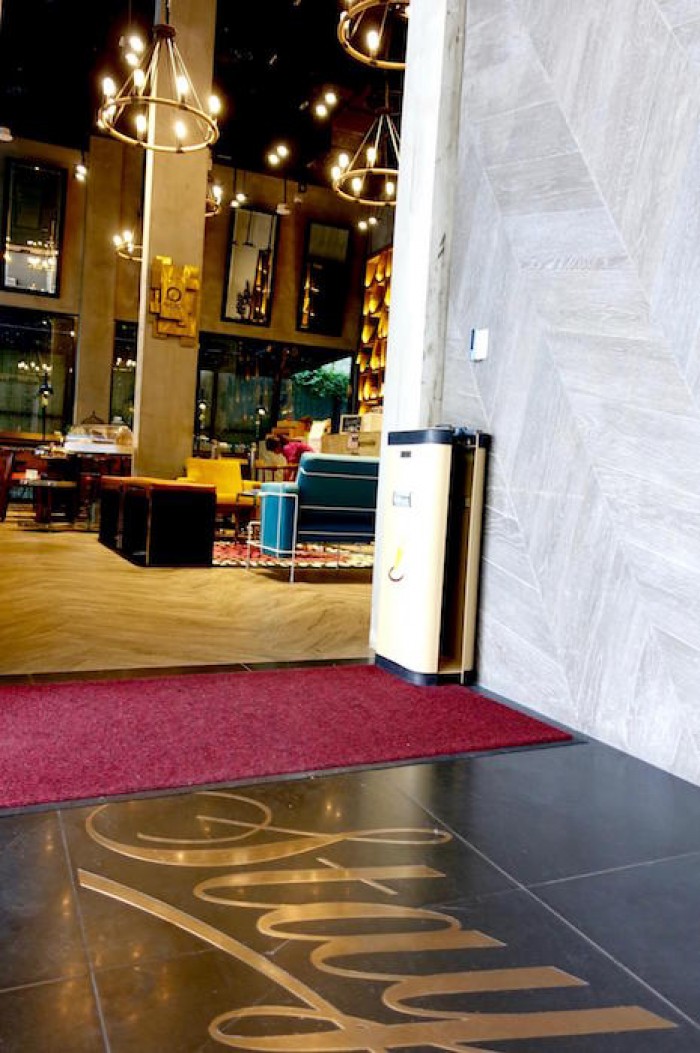 And stay, we will.
Much like wayfaring birds, it seemed as if we finally found a place to settle. Hotel Yan, we'll definitely be back for you!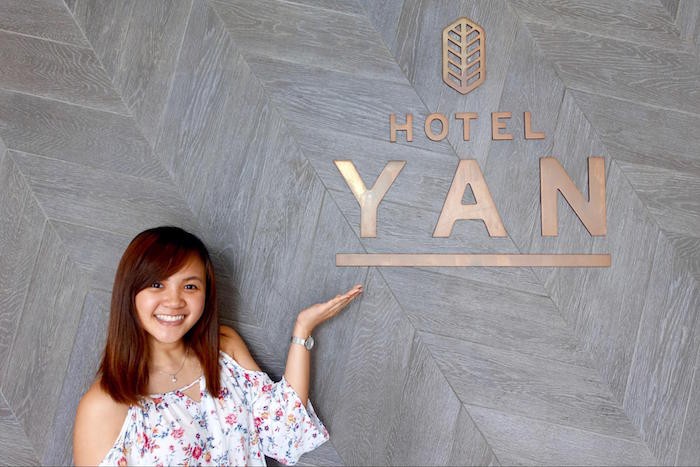 ---
Brought to you by Hotel Yan