Business travel can be pretty taxing, especially for those who have to travel for extended periods. There are many things to consider to ensure a comfortable stay while traveling for business. This is why corporate housing can be an excellent solution for long-term travelers. Corporate housing offers several benefits that help make business travel more comfortable. 
Also read: 6 Pet-Friendly Hotels in Singapore for a Pawsome Staycation
1. Home-Like Comfort
Comfort is an essential part of a good travel experience. When traveling for business, you need an environment that can make you feel at home and allow you to focus on your work. Corporate housing offers all the comforts of home, so travelers no longer have to worry about feeling cramped or uncomfortable in small hotel rooms. Corporate housing typically comes with fully furnished living areas, private bedrooms, bathrooms, and a kitchen stocked with all the necessary utensils.
2. Affordable Rates
Business trips can be pretty costly. Having to pay for both the cost of travel and accommodation can be quite expensive. Executive housing allows for a more affordable option for business travelers looking to save money on their trips. Rates are typically much lower than hotel stays , making them an ideal solution for those traveling on a budget. Additionally, corporate housing often comes with basic amenities such as cable, internet, and parking included in the cost.
3. Convenience
The last thing you want to do during a business trip is an accommodation search. The convenience of booking in advance and providing quick, easy access to accommodations as soon as you arrive at your destination makes corporate housing establishments stand out. 
This saves travelers valuable time and allows them to focus on their work instead of worrying about where they will stay. Additionally, most corporate housing facilities are close to major conference centers, business districts, and airports, allowing travelers to save time on their commutes.
4. Flexibility
Hotels often require guests to commit to long-term reservations. This can be inconvenient for travelers who need to change their travel plans at the last minute. If you need flexibility, look no further than corporate housing. You can book accommodations and services such as housekeeping, utilities, and furniture rental on a short-term basis. This makes it easier for travelers to adjust their schedules without worrying about paying extra fees or changing hotels.
5. Privacy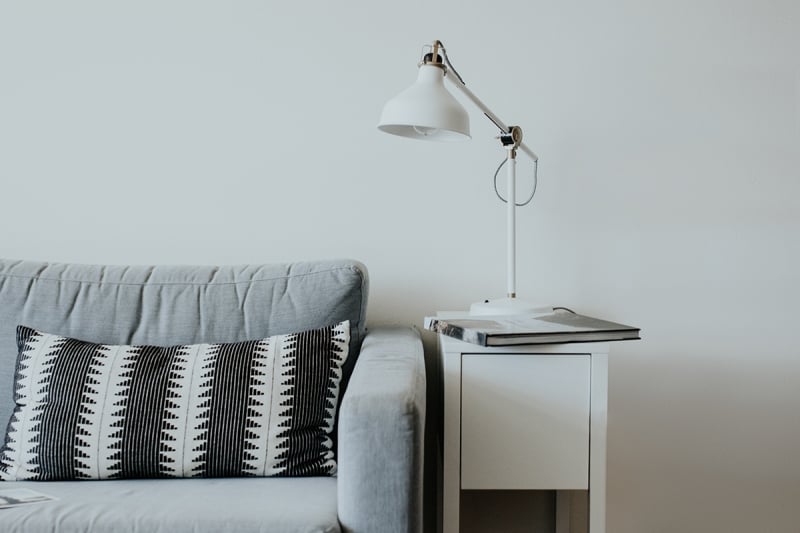 Image credit: Becca Tapert
If you have been to a hotel, you know how crowded it can get and how difficult it is to maintain privacy during your stay, especially if you travel to major cities like Los Angeles . With corporate housing, you have the luxury of having a private, comfortable space to call your own. This means no dealing with noisy neighbors or cramped lobbies and more time for you to focus on getting work done.
6. Professional Services
Hotel staff can often be slow to respond to requests and problems during your stay. On the other hand, corporate housing facilities are usually managed by professional staff trained to ensure that all travelers have a comfortable stay. These professionals typically assist with everything from booking reservations to managing housekeeping services, so you don't have to worry about any details.
7. Security
Security is an important factor when traveling for business. It is especially crucial when dealing with sensitive documents or confidential information . Corporate housing facilities are designed to provide travelers with a safe and secure environment, making them an ideal choice for business trips. These facilities typically have 24-hour surveillance and onsite security personnel to ensure the safety of their guests.
Also read: 10 Airbnbs & Vacation Rentals Where You Can Live Out Your 'Harry Potter' Fantasies
Corporate housing is ideal for business travelers looking for comfortable, affordable accommodation. The success of your business trip depends on having a comfortable place to stay, and corporate housing provides just that. Its convenient location, flexible rates, professional services, and secure environment make it the perfect choice for your next business trip.