There's so much to love about San Francisco: gorgeous sights, rich culture, and an amazing culinary scene. It's also filled with beautiful houses that date back to the Victorian and Edwardian eras! On your next visit, stay at one of these Airbnbs in San Francisco!
We've selected 10 stunning homes close to iconic landmarks like the Golden Gate Bridge, Fisherman's Wharf, and Union Square. These luxurious homes are on the pricey end — but they're definitely worth splurging on! Each listing offers superhost-level hospitality, and is guaranteed to be well-maintained and thoughtfully designed. They're all spacious and perfect for those travelling in groups, too. Find your perfect match below!
CHECK BOOKING OPTIONS IN SAN FRANCISCO
Also read: The Best Things to Do in San Francisco: Golden Gate Bridge, Alcatraz Island & More!
1. This cosy, stylish condominium close to Mission Dolores Park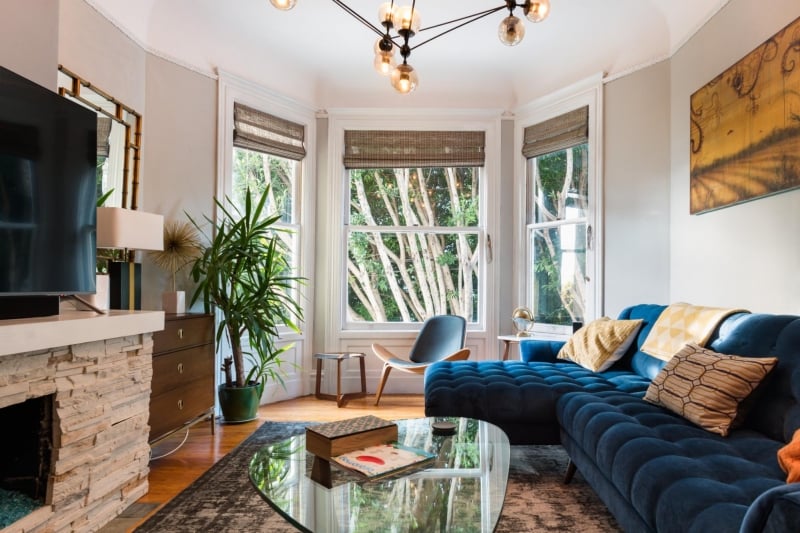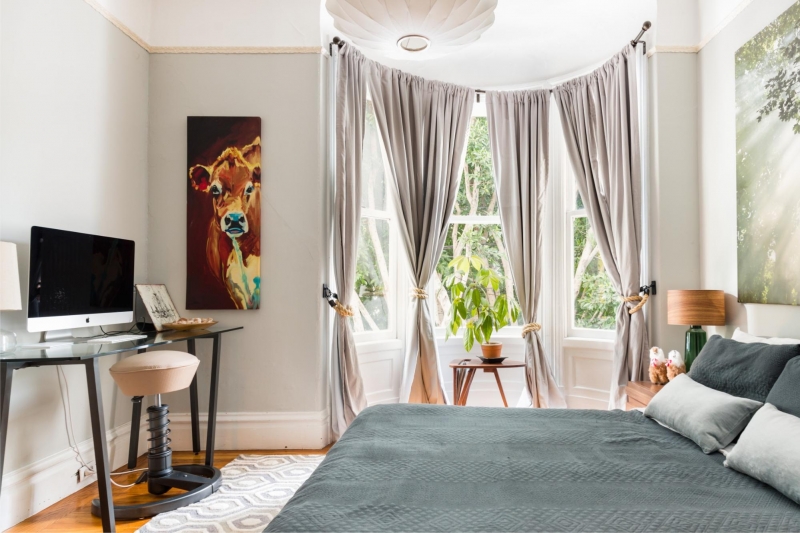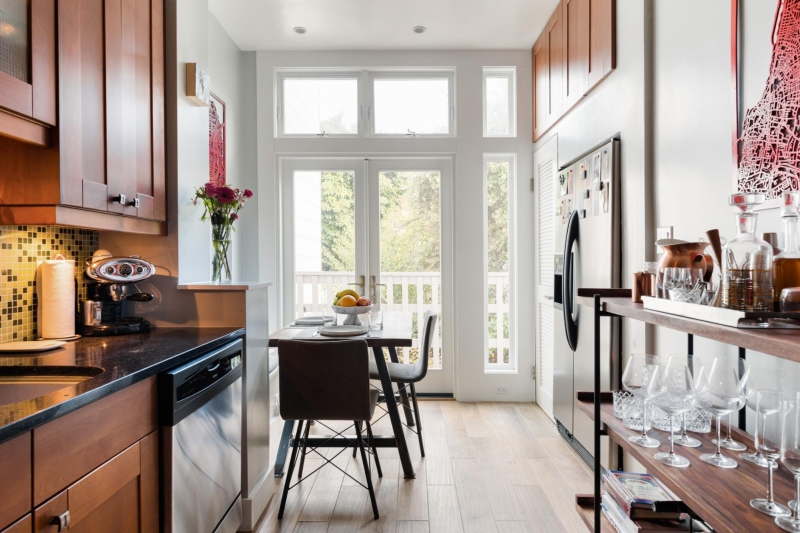 Listing type: Entire condominium
Max. no. of guests: 3
No. of bedrooms: 2
This remodelled Victorian-era condominium is right by Mission Dolores Park, where you'll find some of the best cafes, restaurants, and bars in San Francisco. Guests will feel right at home in this Airbnb, with its chic interiors and overall cosy feel. Our favourite spot? The beautifully designed living room. In addition to the big comfy couch, it comes with a fireplace — perfect for chilly nights in!
2. This centrally located penthouse with unbeatable views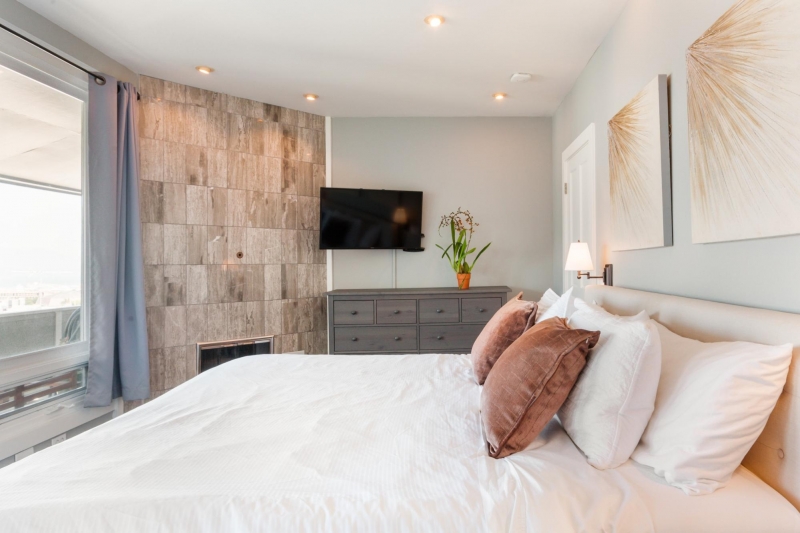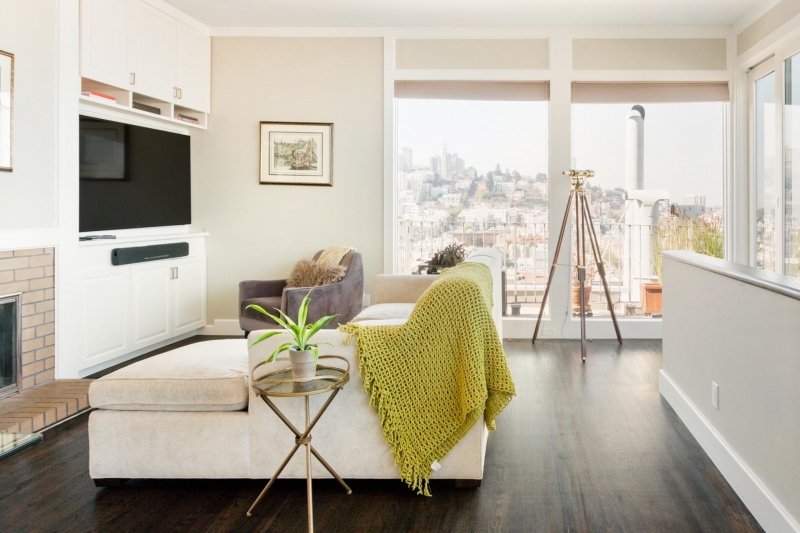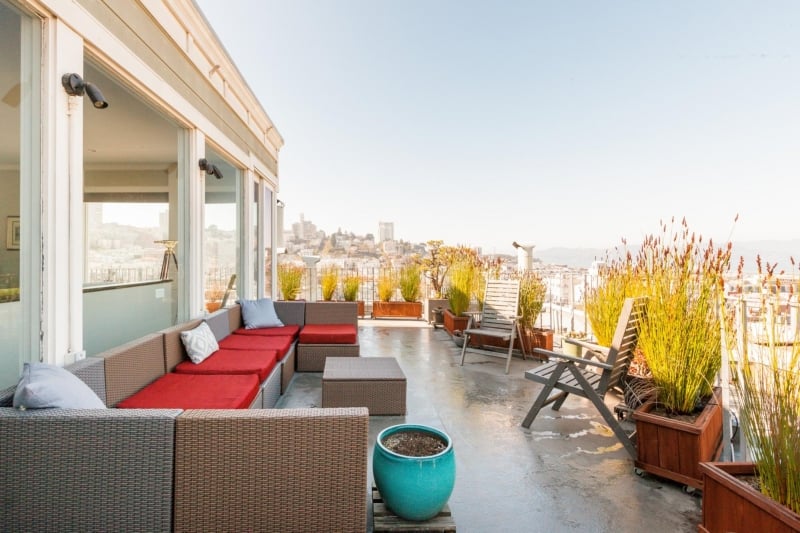 Listing type: Entire apartment
Max. no. of guests: 6
No. of bedrooms: 3
This three-bedroom penthouse apartment comes highly recommended for its accessible location. From here, you can easily get to most of San Francisco's iconic sights on foot; otherwise, everything is a quick drive or Uber ride away. Make sure to take advantage of the terrace! It's a great spot to relax and enjoy breathtaking views of the bay, the Golden Gate Bridge, and Alcatraz.
3. This chic, homey apartment in a sought-after neighbourhood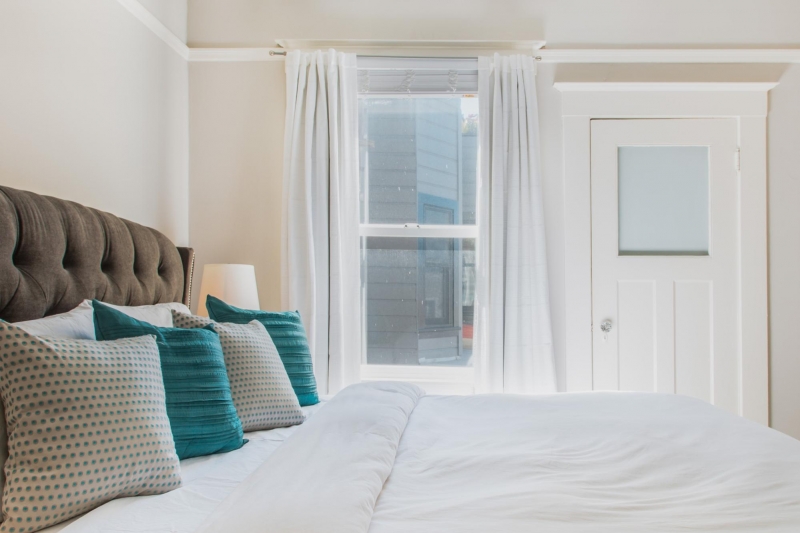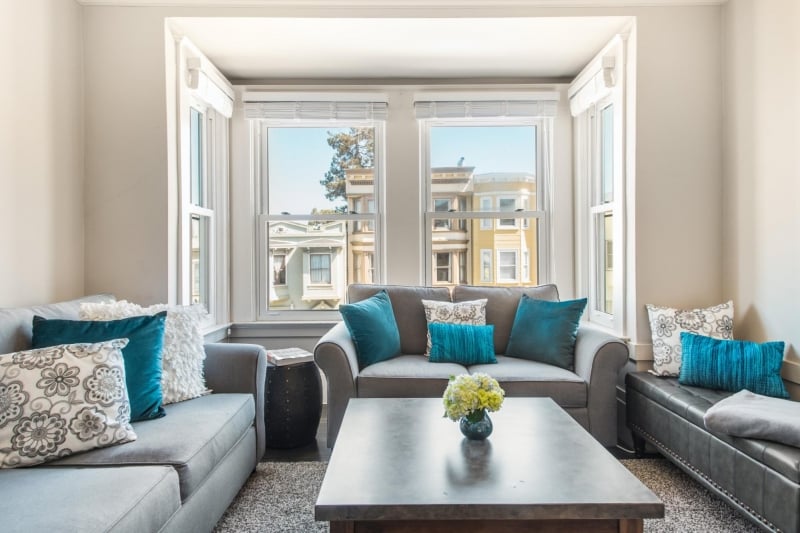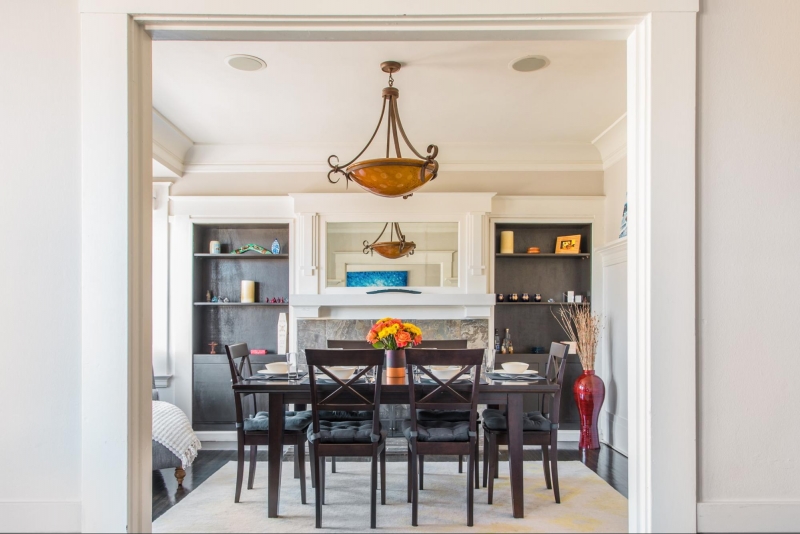 Listing type: Entire apartment
Max. no. of guests: 4
No. of bedrooms: 2
This two-bedroom apartment is tucked in one of the most sought-after San Francisco neighbourhoods, right across Mission Dolores Park. In addition to the nearby shops and restaurants, the Bay Area Rapid Transit station is also within walking distance.
Equal parts stylish and comfortable, this listing is best loved for the thoughtful touches added by its superhost, Janel. Around this Airbnb, guests were happy to find things like a white noise machine, exercise equipment, a smart TV with Netflix and HBO GO!
4. This cool, minimalist loft near Downtown San Francisco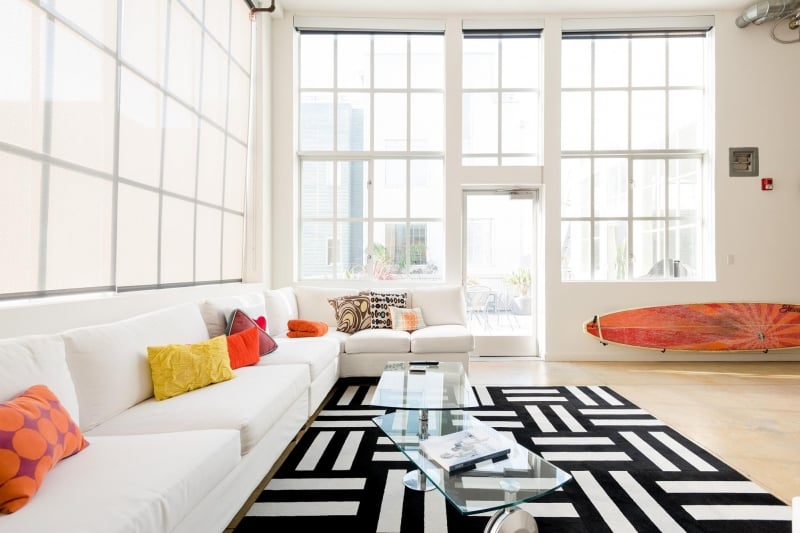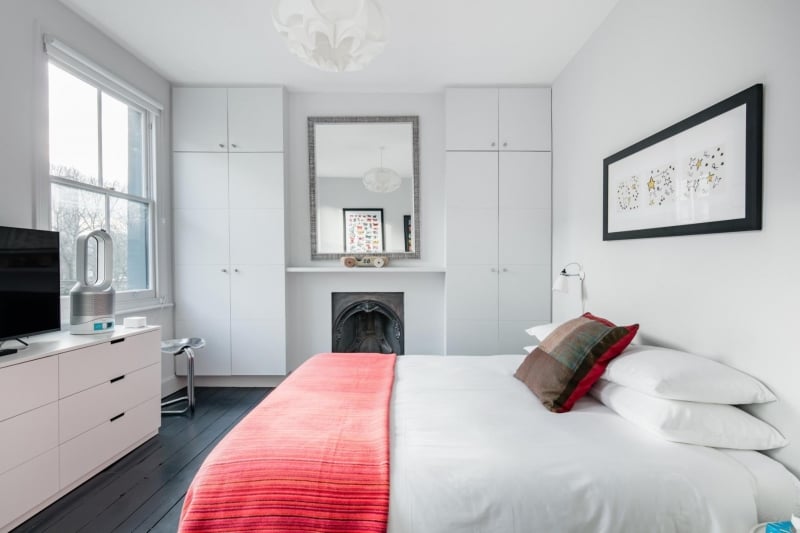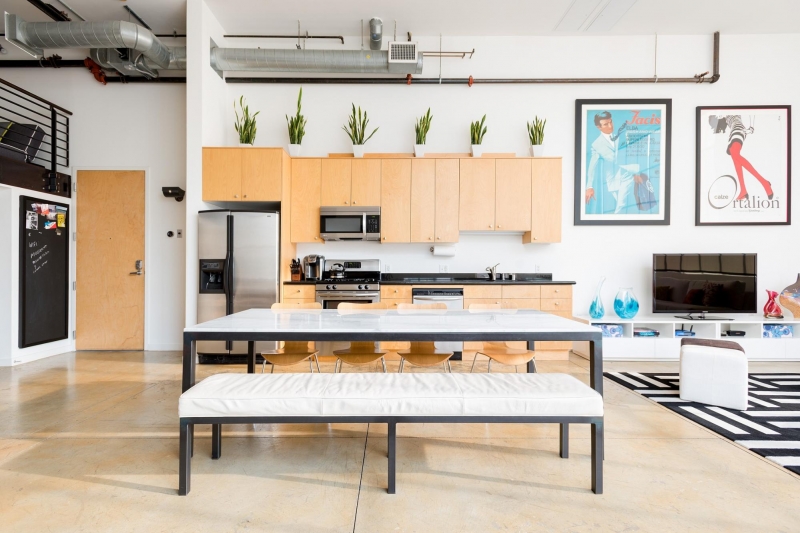 Listing type: Entire loft
Max. no. of guests: 4
No. of bedrooms: 2
This modern loft has a cool, minimalist look and a sprinkling of vibrant-coloured touches. We just love how the wide windows let in a lot of natural light! Not only is it a beautiful living space, this stylish home gets points for having a great location, too! It's located just within walking distance of Downtown San Francisco, as well as the Moscone Center. Trendy bars and award-winning restaurants are just steps away, too!
5. This tasteful hilltop home with amazing views of the city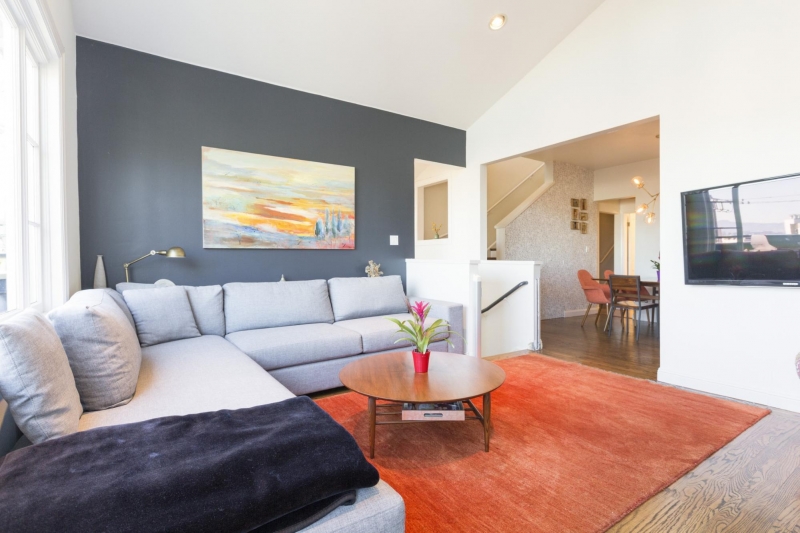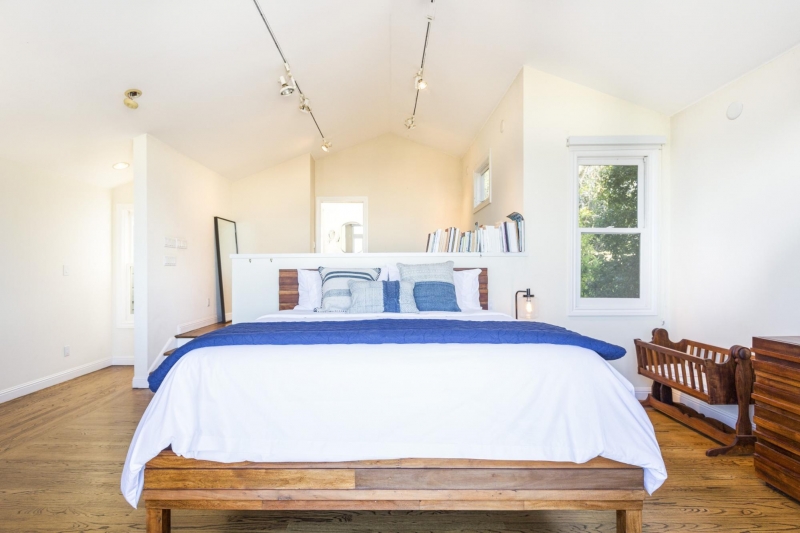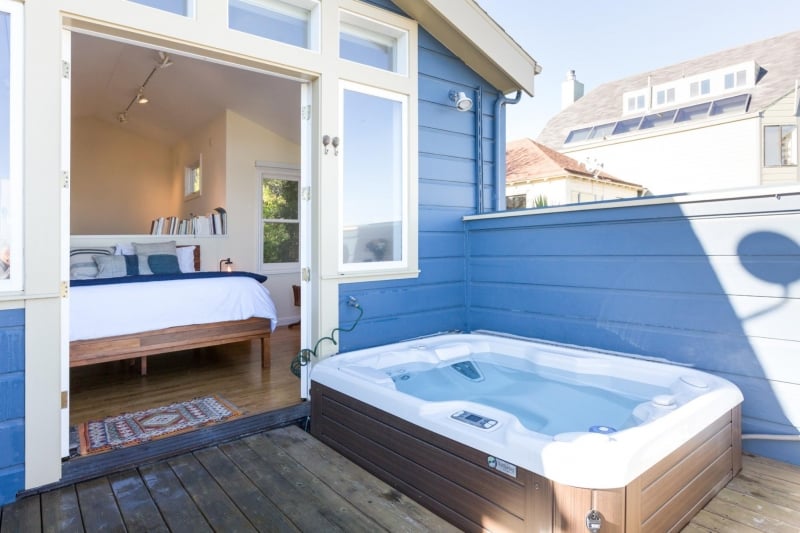 Listing type: Entire house
Max. no. of guests: 8
No. of bedrooms: 3
Nestled between two popular neighbourhoods, The Castro and Noe Valley, this Airbnb is a peaceful retreat despite its proximity to San Francisco's must-see spots. This home also provides great amenities to battle the chilly weather, including the fire pit in the backyard and the fireplace in the living room. Our number one pick? The rooftop hot tub, where you can relax while enjoying perfect views of the city!
6. This rustic yet chic cabana in a charming neighbourhood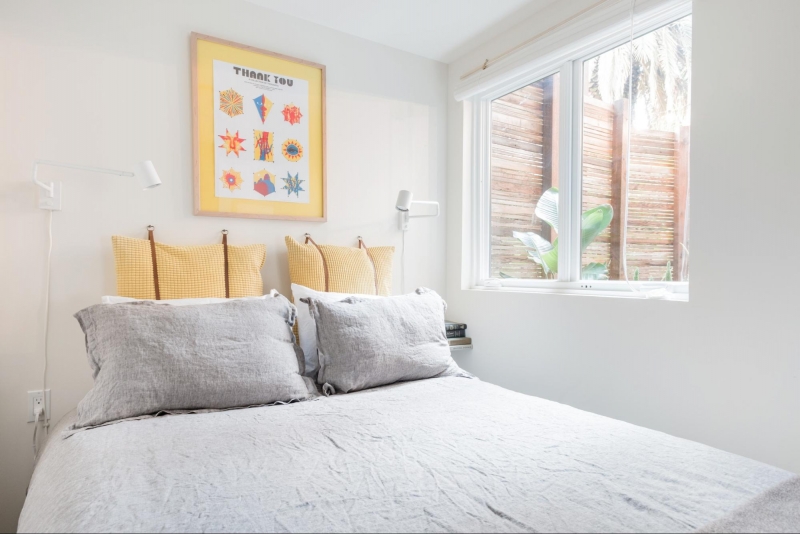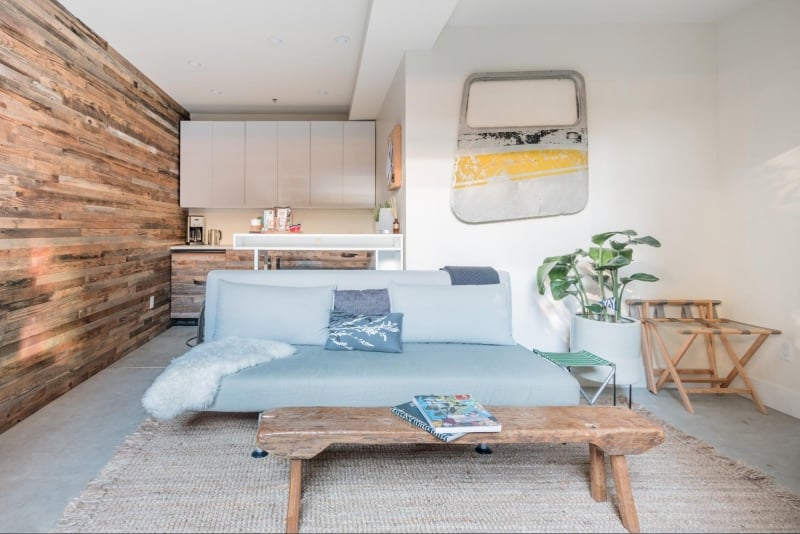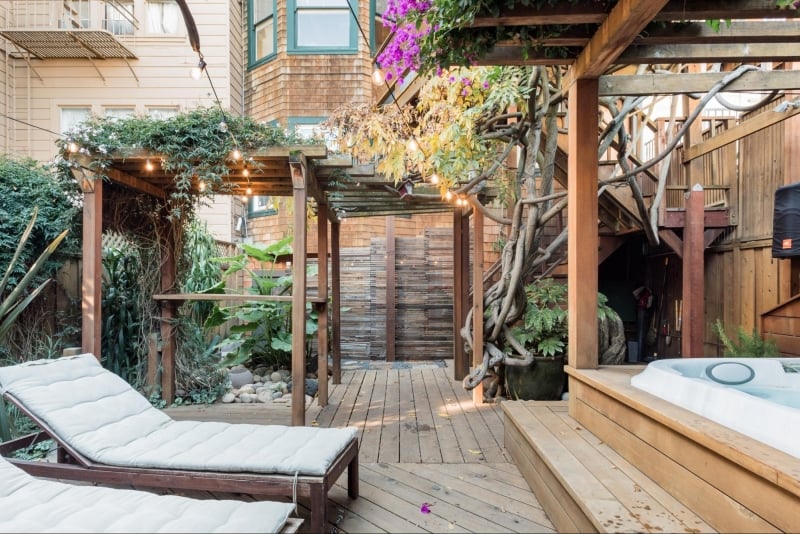 Listing type: Entire guest suite
Max. no. of guests: 4
No. of bedrooms: 1
It's not hard to fall in love with this cabana's rustic yet chic aesthetic. A cosy hideout in a charming neighbourhood, this Airbnb is located close to popular spots like the Castro, Mission Dolores Park, Valencia Street, and Tartine Bakery. More than its stylish touches, this cabana's backyard area will definitely be your favourite spot! With comfy sun loungers and a hot tub, it's the perfect place to kick back after a busy day in San Francisco!
7. This cosy home away from home in the middle of the city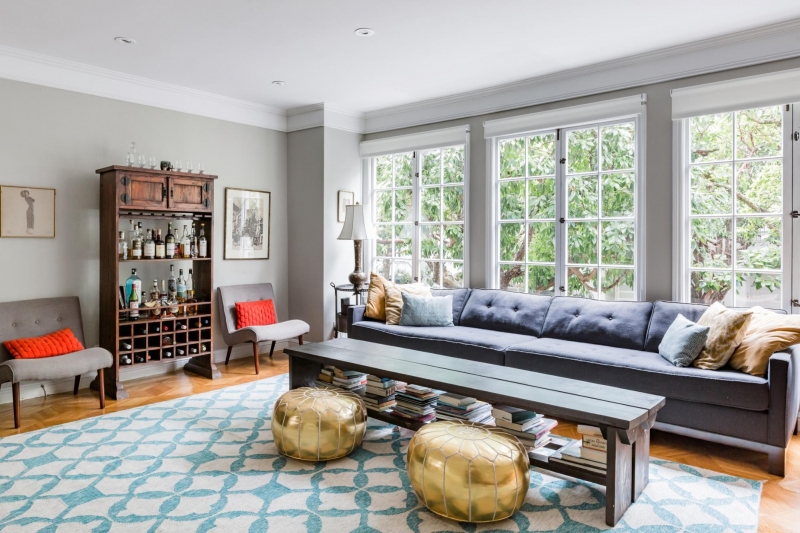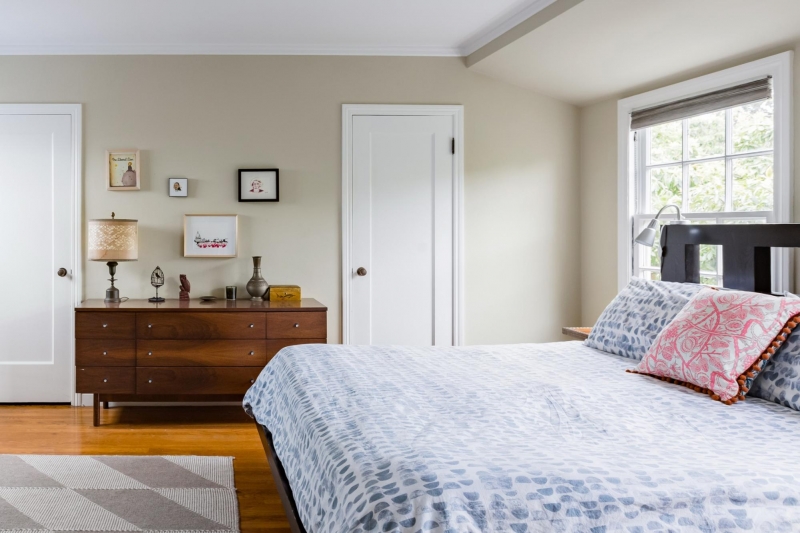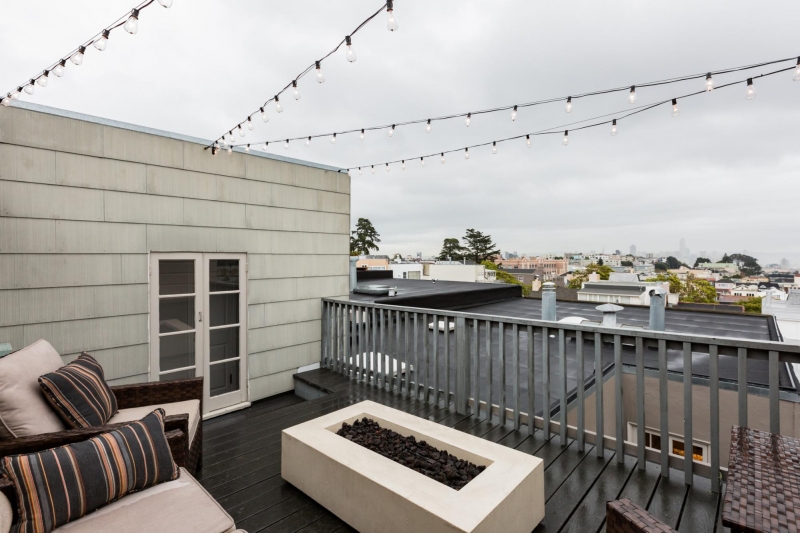 Listing type: Entire house
Max. no. of guests: 8
No. of bedrooms: 4
This charming house is a quiet hideaway tucked in the middle of San Francisco. Designed to feel just like home, this four-bedroom Airbnb has lots of bright open spaces and cosy indoor and outdoor living areas — perfect for spending quality time with friends and family!
From its location in the Lone Mountain neighbourhood, you can easily find your way to famous spots like Golden Gate Park, the University of San Francisco, and the de Young Museum. Public transportation is easily accessible from here, too!
8. This gorgeous art-filled home in Noe Valley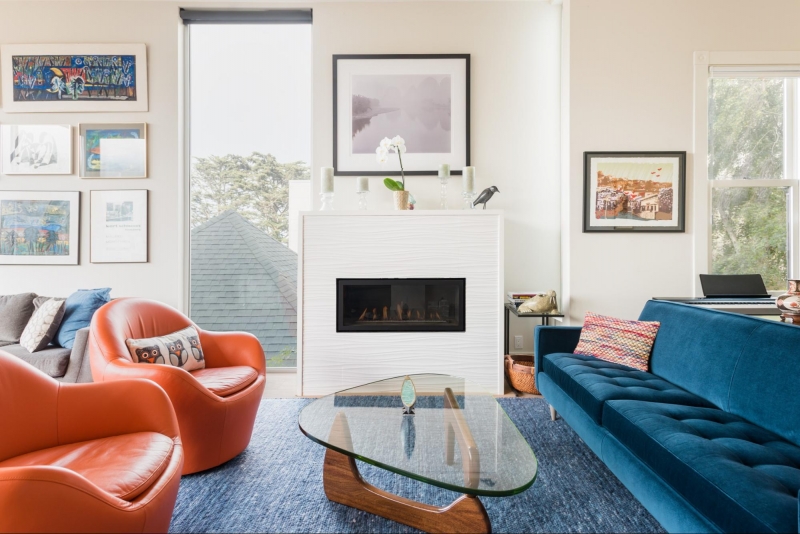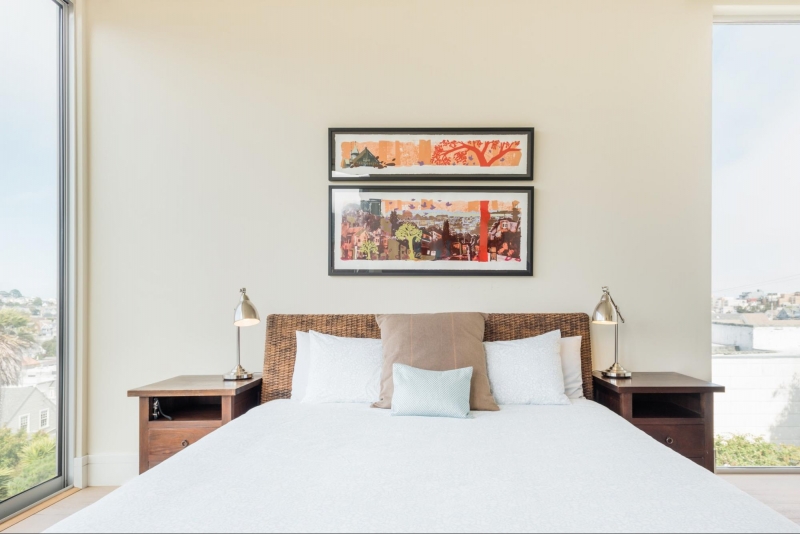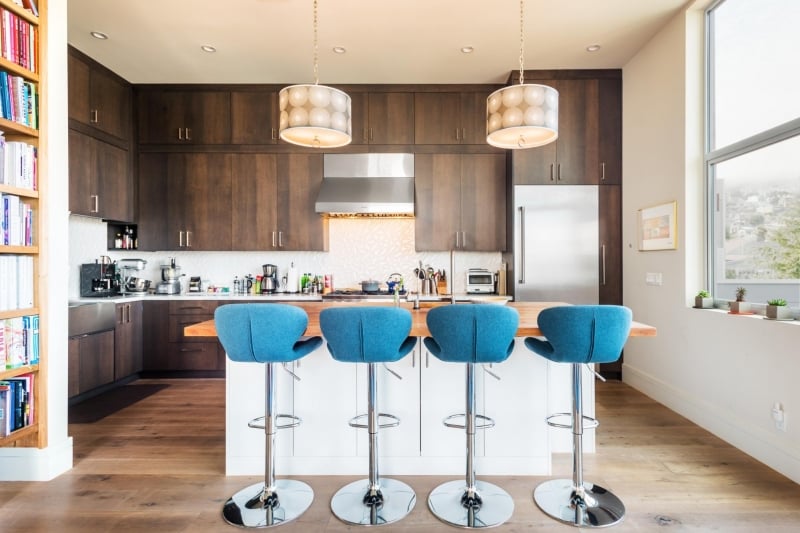 Listing type: Entire house
Max. no. of guests: 8
No. of bedrooms: 4
In the quaint central neighbourhood of Noe Valley, you'll find this stunning home that looks like it was taken straight out of a magazine. This chic and comfy four-bedroom Airbnb is well-loved for its modern design, luxurious amenities, and amazing postcard views. Take in beautiful sights of the city from the comforts of your own bed, or while lounging at the patio. Make sure not to miss out on the hot tub in the backyard, either!
9. This modern home with a luxurious outdoor lounge area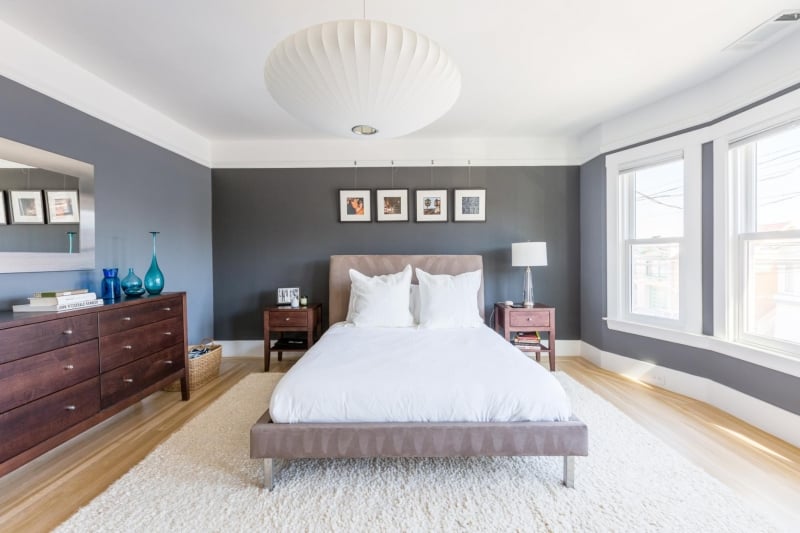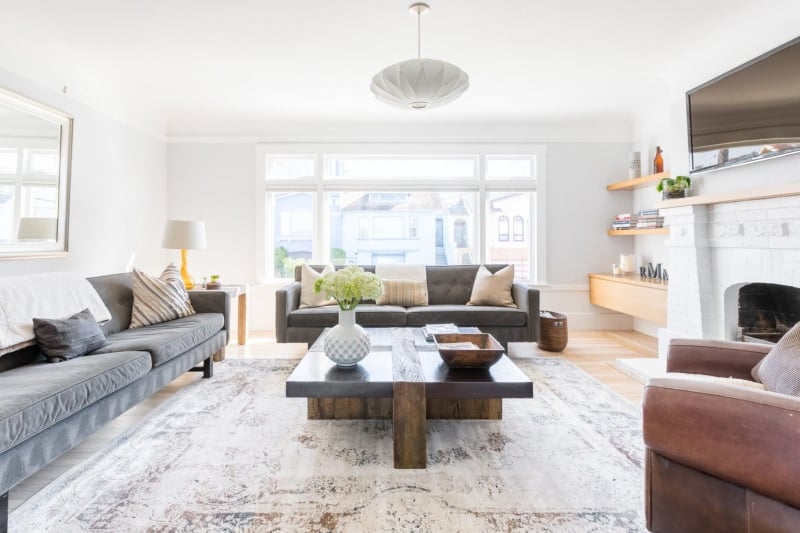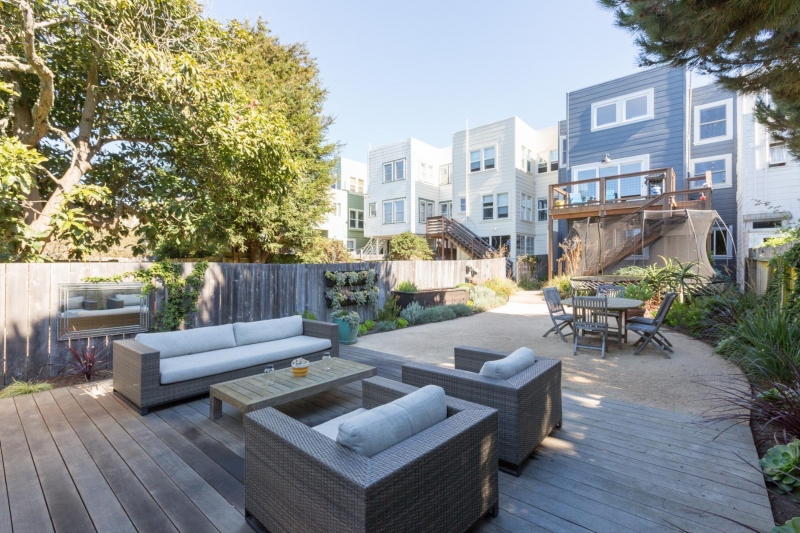 Listing type: Entire house
Max. no. of guests: 6
No. of bedrooms: 3
This spacious three-bedroom listing is loved for its gourmet kitchen, amazing outdoor lounge area, and Sonos speakers installed throughout the entire house. Perfect for those travelling with children, its kid-friendly features include the bedroom equipped with toys and books, and the outdoor trampoline (a favourite of many previous guests!).
Just a block from Golden Gate Park, this San Francisco Airbnb is also notably close to museums such as the California Academy of Science, the de Young Museum, and the Japanese Tea Garden.
10. This hipster condominium with art and iPods in almost every room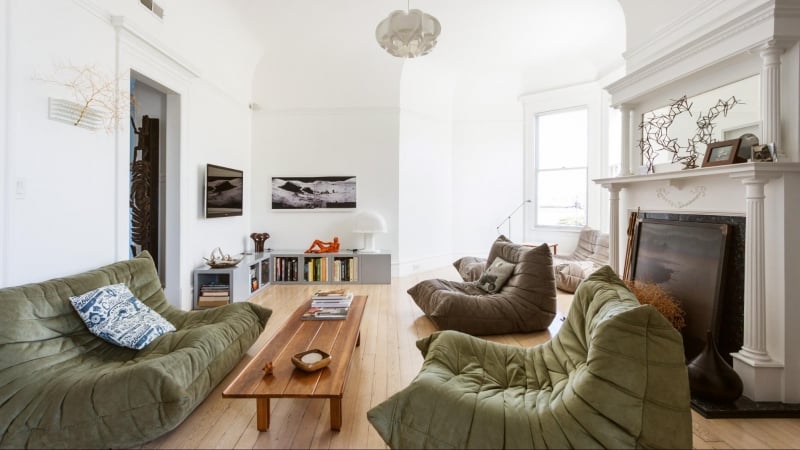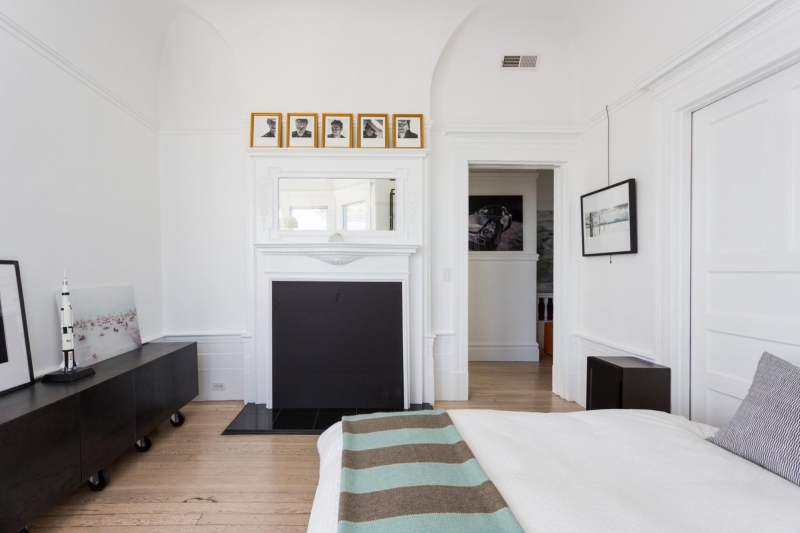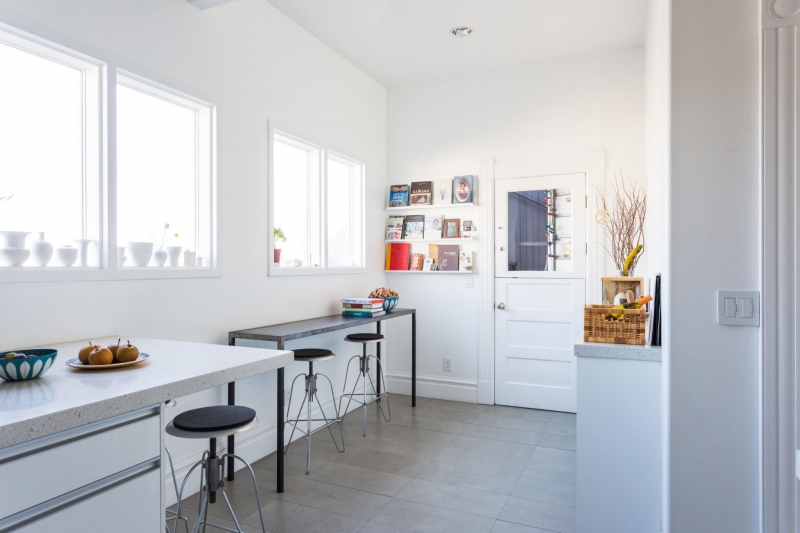 Listing type: Entire apartment
Max. no. of guests: 5
No. of bedrooms: 3
This two-bedroom apartment is situated close to Golden Gate Park and some of San Francisco's best restaurants. Clearly owned by someone with a great appreciation for art, this Airbnb is filled with an eclectic mix of modern paintings and sculptures. Previous guests loved superhosts Julia and Frank's special touches — the old-school iPods, CDs, and sound systems thoughtfully placed around the apartment!
Also read: From San Francisco to Los Angeles: The Ultimate Road Trip for that Californian State of Mind
Are you having a hard time choosing just one? We're not surprised! But we're confident you'll find the perfect Airbnb in San Francisco for your holiday in no time!
CHECK ACCOMODATION OPTIONS IN SAN FRANCISCO
Looking to stay in Los Angeles instead? Check out our selection of LA Airbnbs here .