Hotels are a dime a dozen in Singapore, and it can be quite a dilemma to choose the ideal hotel for your vacation. Well, fret not because we know the perfect hotel that will satisfy both your needs and wants. 30 Bencoolen is the newest kid on the block that boasts a superb location, convenience in travelling to all of Singapore's hottest attractions, and high-tech functions within the hotel that will leave you impressed throughout your stay.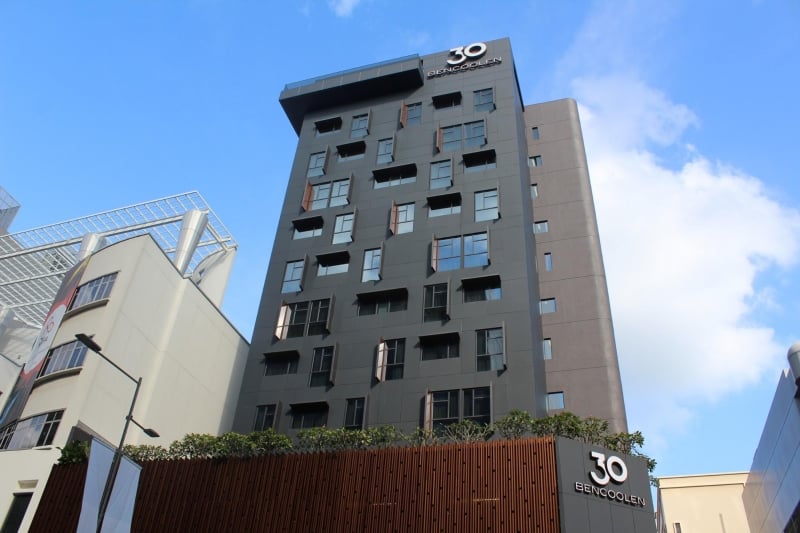 Not convinced? Let us show you how 30 Bencoolen takes your comfort and stay to a whole level.
1. They have a Whatsapp concierge service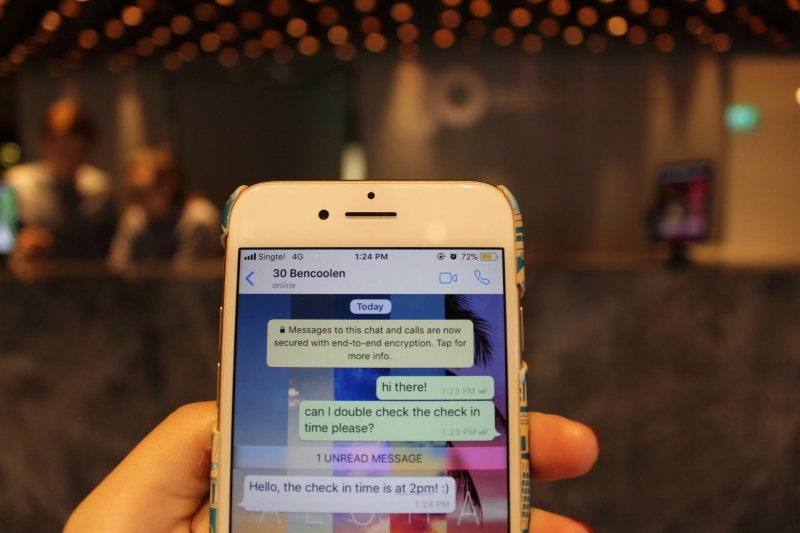 Yes, that's right. If you have any questions or difficulties in locating the hotel, simply Whatsapp the number (+65 90303800) provided by the hotel and you'll get replies instantly. This simple service saves you from so much hassle.
2. The room automatically adjusts the temperature when your presence is detected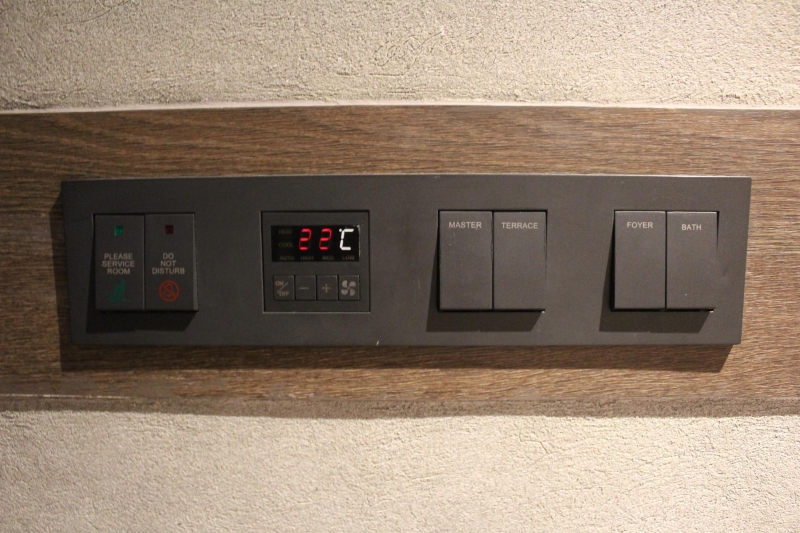 Designed to maximise every guest's comfort and stay, the room's temperature is automatically adjusted to 22 - 24 degrees when it detects your presence using motion sensor technology. You won't even have to lift a finger! Just waltz right into your room and voila, e verything will be settled for you.
3. Faulty equipment will automatically trigger a message for maintenance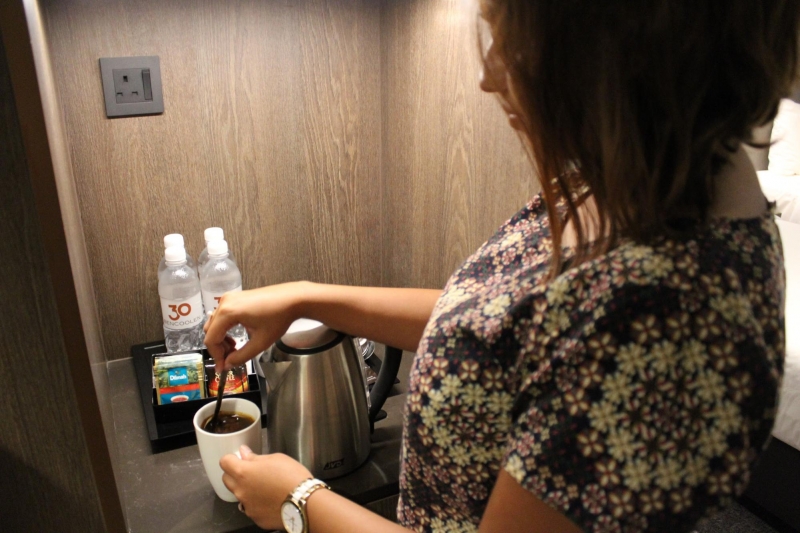 If the power sockets aren't working, the lights start flickering, or anything in the room malfunctions, you can skip the trouble of having to notify the concierge yourselves. Known as the HotSOS maintenance system, it monitors all rooms so the hotel knows and responds rapidly if anything needs fixing. Can you find any other hotel in Singapore with this cool technology? I doubt so!
4. Wholesome facilities: Self-laundromat + Gym + Rooftop Pool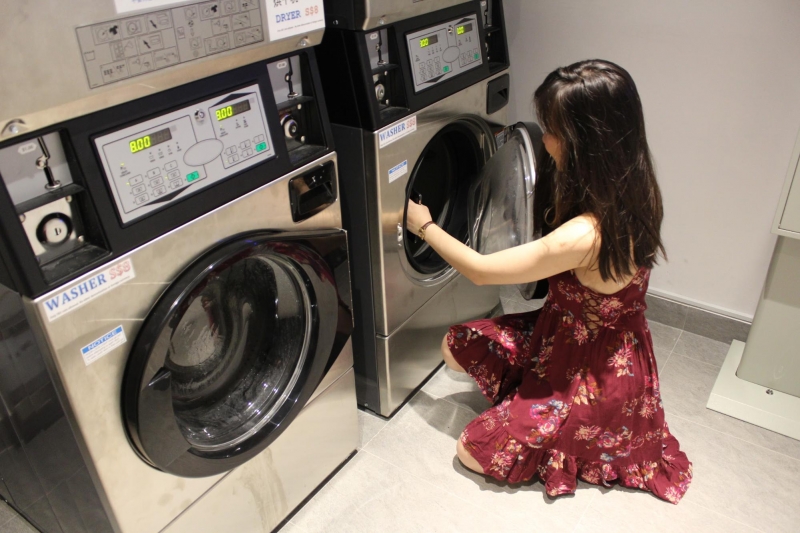 For travellers who love going home without any dirty laundry, you'll be glad to find out that 30 Bencoolen has its very own self-laundromat! You won't have to worry about having insufficient clean clothes to wear anymore. The facilities are extremely user-friendly, and help is always nearby should you require any guidance. It's the perfect opportunity to get a fresh set of clothes settled.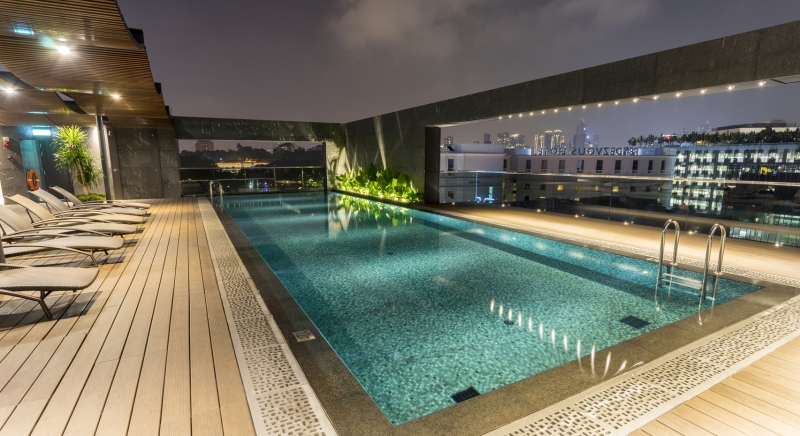 The incredibly inviting rooftop pool is also located on the 15th floor, boasting panoramic views of the area and streets below. We recommend heading there at night for some splashing good fun under the glimmering canopy of stars outdoors.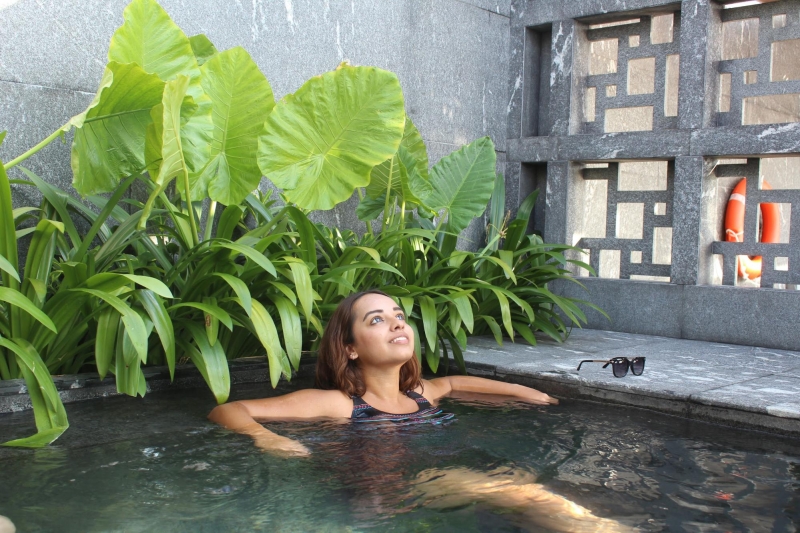 That's not all! The hotel also boasts a cosy jacuzzi located on the 15th floor as well, hidden at a cosy corner for your ultimate bliss. Soak in the warm waters and watch as your worries dissipate. Plus, it makes for a great photo spot too!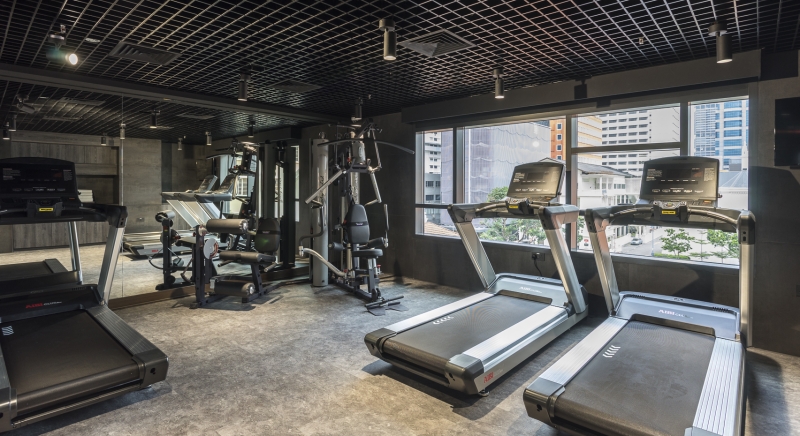 For fitness buffs who love to squeeze in a workout first thing in the morning, or in the wee hours at night, you'll be delighted to know that the gym is open 24 hours! No matter what time of the day you'd like to go for a run, or lift some weights, the gym awaits your arrival. Now, you don't have any excuse to skip your workout.
5. Four different room types to choose from
There are four room types for you to choose from: Deluxe, Deluxe Balcony, Junior Suite and the Family Room. Whether you're a solo traveller, travelling as a couple, or with your clique of friends, there's something for everyone at 30 Bencoolen. Minimalist chic and tastefully furnished with soft, warm tones, the interior decor of each room is a soothing sight to behold. We must also add that the plush beds are as soft as marshmallows, you'll have a good night's sleep for sure.

The toilet also bears testament to the hotel's clean and sleek aesthetic, complete with ample toiletries for a pleasant stay.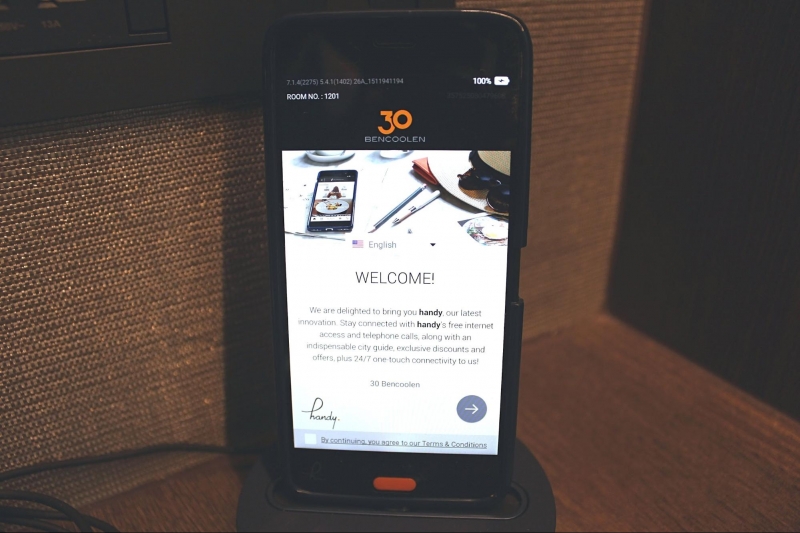 Each room is also equipped with a 4G Handy smartphone, with Whatsapp connectivity and city guides for you to browse through and kickstart your adventures around Singapore!
6. Feast at the hotel's in-house Local Restaurant & Bar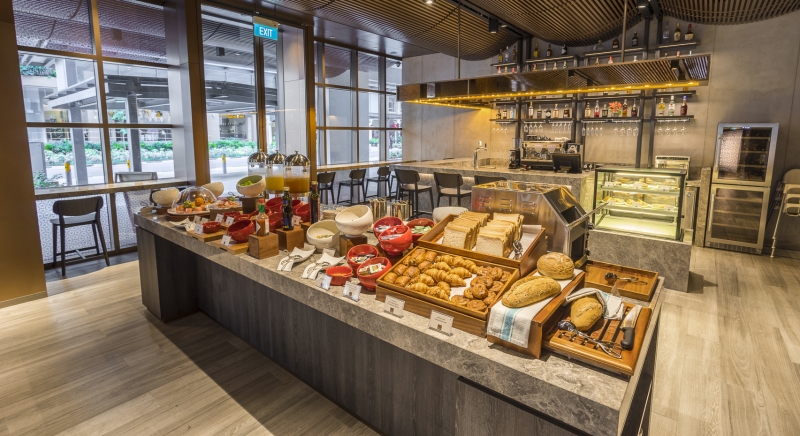 When you're feeling peckish or famished, head down to the hotel's in-house Local Restaurant and Bar for some gastronomic delights! Boasting floor to ceiling windows and wooden trellis ceilings, it's the perfect place for you to sit back, relax, and enjoy all-day dining.
Dig into their generous buffet breakfast spread in the mornings, as you refuel and get ready to kickstart your explorations around Singapore. Don't forget to have a hot cuppa brewed specially by their expert baristas. Start your day with some aromatic Local coffee! For lunch, you can choose to savour artisanal teas, delicate pastries and more, with their salad and dessert buffets.
The Local Restaurant and Bar also offers signature dishes such as the Local Nasi Lemak, comprising fragrant coconut rice, free-range Chicken Rendang, homemade sambal egg, pickled achar and more! Other hot favourites include the 30 Ben Beef Burger (which packs a punch with a thick and generous slab of beef patty), as well as the Asian Vongole that is a definite palate pleaser. Yummy bites such as Truffle Fries, SPAM Fries, and Har Cheong (Prawn Paste) Wings are also available, so don't hold back and give your tummy that treat it deserves.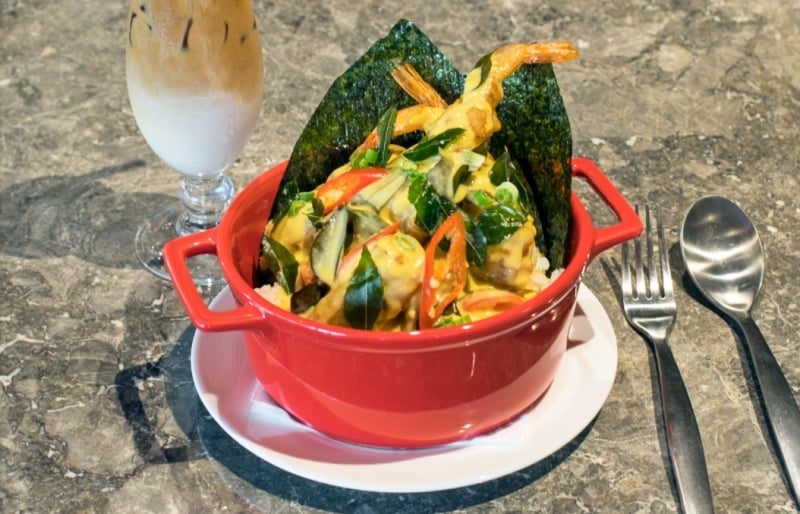 For creative fusion dishes, try out the Salted Egg Tempura Don during lunch and the Singapore Chilli Crab Tempura Don for dinner! Rich, indulgent, and served with a generous amount of sauce, these two incredible dishes are bound to leave you hungry for more. Drooling yet?
For drinks, we highly recommend the Local Freeze, which refreshes the senses with a distinctive sour plum flavour. If you're a big fan of iced coffee, you'd be glad to know that they serve your choice of beverage with coffee ice cubes, so your drink doesn't get diluted even after the ice melts!
7. Have romantic dinners or gatherings at the spacious balconies
If you're too lazy to leave the comforts of your hotel room, or just want some alone time with your significant other, the balconies offer a snug space you can call your own. For couples, the balconies of the Deluxe Balcony rooms and Junior Suite rooms are a perfect fit. Pick your favourite dishes from the Room Service Menu and get ready for an intimate and cosy dinner like no other. It's a truly unique alfresco dining experience you'll never find elsewhere, just steps away from your comfy bed. Plus you get the freedom to turn on your favourite music playlist to create that romantic ambiance, or perhaps even surprise your loved one with some candles and flowers.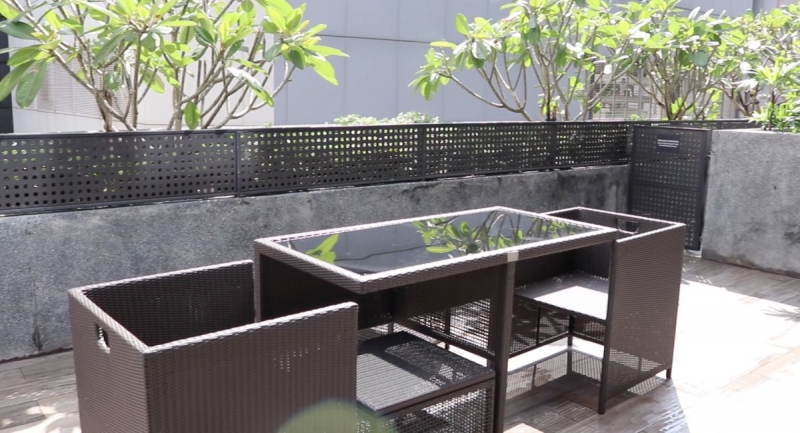 For large gatherings or staycations for big groups of families or friends, the Family Room would be an ideal choice. The balcony is twice the size of the Deluxe Balcony Room's balcony (as pictured above), with ample space for kids to roam around freely! So if you're looking to throw a small but cosy party, you know where to head to.
8. Located within walking distance to 3 MRT stations & 4 different lines
Both Bras Basah and Bencoolen stations are just a mere two minutes away from the hotel, while Dhoby Ghaut station is five minutes away. That gives you direct access to the North-South Line (red), North-East Line (purple), Circle Line (yellow), and the Downtown Line (blue). What's more, the pathways to Bras Basah station and Bencoolen station are sheltered, so you won't have to worry about being stranded during rainy weather too. Isn't that just incredibly convenient?
Singapore's most prominent museums are just round the corner as well. The Singapore Art Museum (SAM) and National Museum are just steps away, housed in architecturally stunning heritage buildings. With such a central location, Singapore's top attractions are also a short train ride or bus ride away. Head to Orchard Road one train stop away for an indulgent shopping spree, Chinatown for a cultural immersion and delicious street food, Clarke Quay for a glimpse into Singapore's vibrant nightlife scene, and Bayfront for a floral extravaganza at Gardens by the Bay. No matter where you're headed to, it'll be within easy reach. Check out more destinations you can visit around the hotel!
Tempted to stay at 30 Bencoolen already? Well, hold up before you make your booking because they've got a plethora of awesome promotions just for you! Enjoy 15% OFF when you book your room at least 10 days in advance with the Advance Purchase Offer, or make sure you're well-fed every morning with the Bed and Breakfast package.
On top of the 15% OFF, if you head to 30 Bencoolen's website and sign up as a member, you'll enjoy an ADDITIONAL 5% OFF and FREE buffet breakfast! Newly refurbished and cosy to a fault, 30 Bencoolen is everything you need and more. Book yourself a stay here and thank us later.
---
Brought to you by 30 Bencoolen.